The National Football League and BOSS have joined forces to create a collection of lifestyle products crafted for a new generation of fans. Launching April 24, the bold, unique apparel of the BOSS x NFL collection unites football and fashion while reflecting what it truly means to be a BOSS. The overall message of the collection, communicated under the mantra 'Play like a BOSS,' encompasses the fervor and enthusiasm of the athletes, the teams, their fans, and supporters.
The BOSS x NFL collaboration pays homage to the dedication NFL athletes bring to every season. This collection will inspire fans to confidently express their style, just as their favorite players do as they walk through the tunnel. The range celebrates individuality through a diverse new clothing collection that blends performance and panache.
The BOSS x NFL collection highlights the passion and commitment that players, fans, and teams put above all else. The Dallas Cowboys, New York Giants, Las Vegas Raiders, Los Angeles Rams, and Miami Dolphins will serve as showcase franchises for the range, which launches with hoodies, sweatshirts, T-shirts, polo shirts, tracksuit bottoms, and shorts.
The collection is crafted with 100% cotton French terry, creating pieces that are soft to the touch. The elevated embroidery and raised print provide the garments with a premium aesthetic, and a sporty, technical appearance. Featured products are labeled with special trimmings, with well-crafted football patches a nod to authenticity that amplifies the next-level look. In an attractive punctuation mark to the collection, BOSS has also created two fashion styles: a top and jogging pants made from a premium technical compact jersey with an all-over digital print simulating real denim texture.
In addition, BOSS will be onsite in Kansas City at the 2023 NFL Draft with a pop-up retail experience that will include the current collection and customization options. The pop-up will be open from Thursday, April 27 to Sunday, April 30. The collaboration between the NFL and BOSS will continue to come to life throughout the upcoming NFL season, from kickoff to the playoffs and all the way to Las Vegas and Super Bowl LVIII.
The BOSS x NFL collection will be available on NFLshop.com/hugoboss, hugoboss.com, BOSS retail stores, and select national and international retailers. The team range will expand this summer to include 17 additional teams, including reigning Super Bowl Champions the Kansas City Chiefs and NFC Champions the Philadelphia Eagles.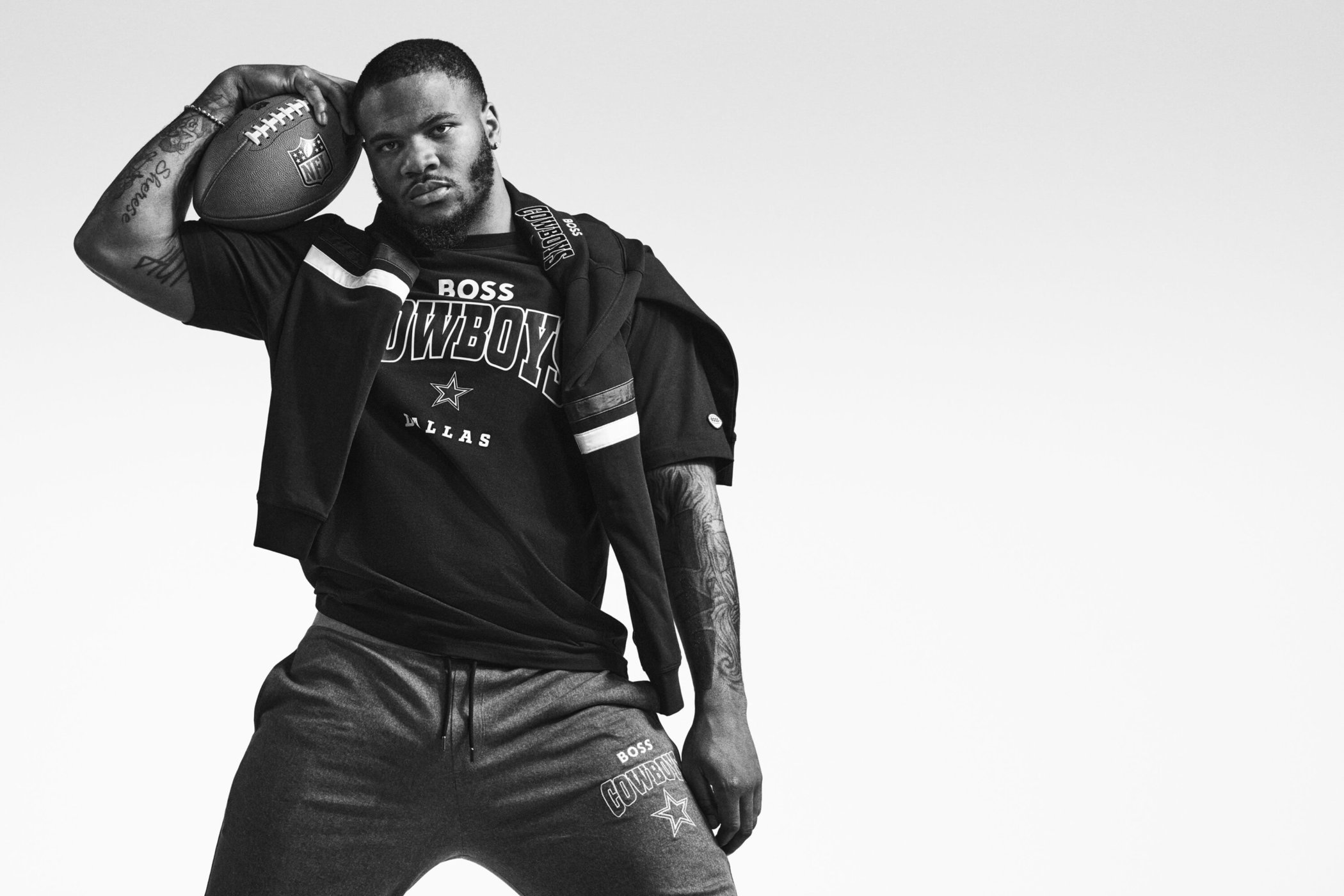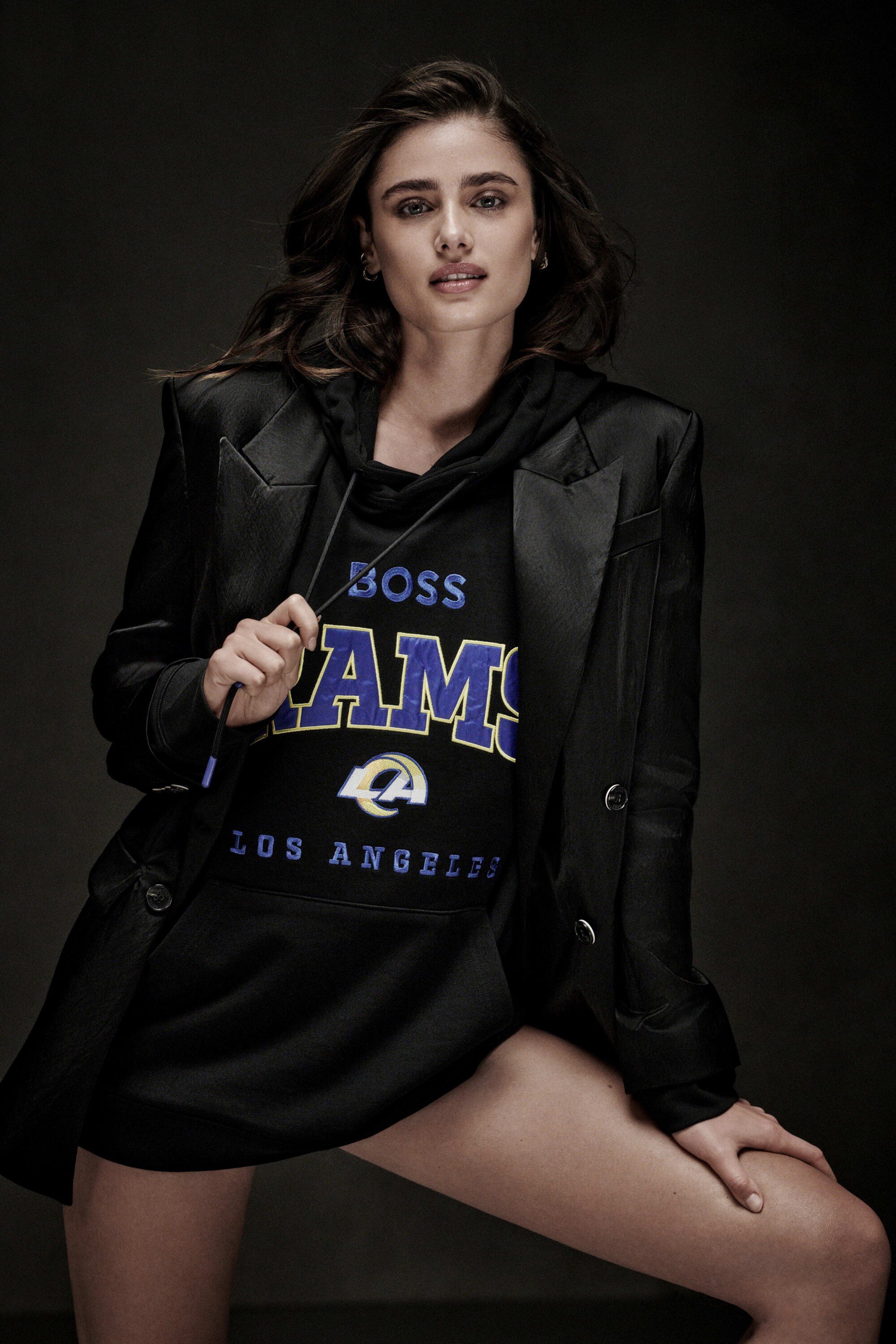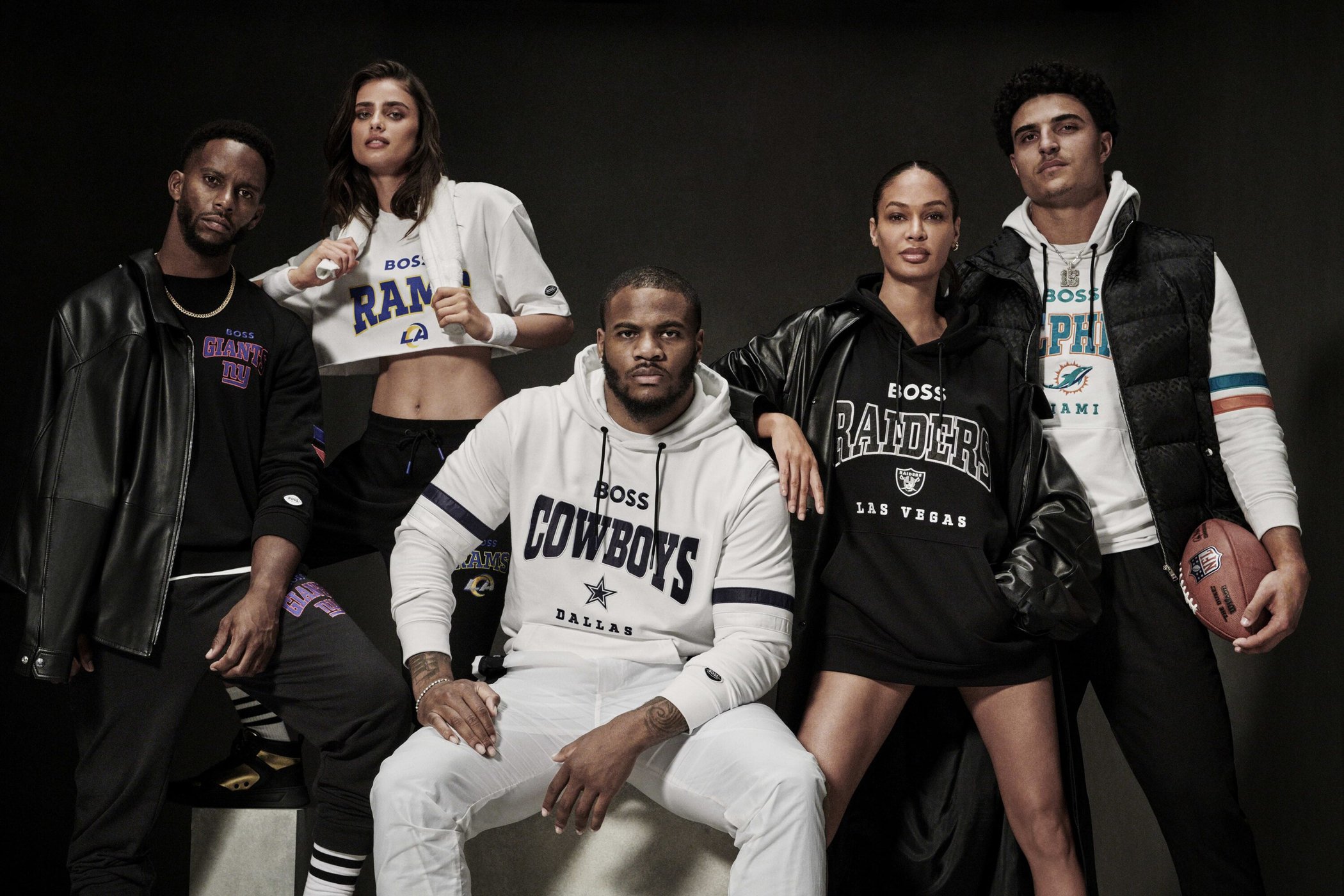 ---