Review of Cass X Prada Spring 2022 Ad Campaign by Creative Director Frosty with Photographer Jonathan Baron with Director Axel Morin
Prada collaborates with artist Cass (AKA Cassius Hirst, son of immensely successful contemporary artist Damien Hirst) on a limited edition shoe capsule. The campaign features creative direction from Frosty, direction by Axel Morin, and photography by Jonathan Baron.
The collaboration came about organically (or as organically as these things can in the nepotistic world of fine art and fashion), with Cass experimenting with the spray-paint process that would eventually become the designs for the capsule, applying them to Prada's iconic America's Cup sneakers.
"I was painting shoes, taking photos, and turning those photos into complex vinyl stencils that became abstract designs. I would mask off part of the body of the shoe, and then wrap the whole shoe in the stencil. It looked crazy. I sent a photo to my dad, and then he sent a photo of that to Miuccia. And she said, 'This looks amazing, let's do something.' The best part about this project – this collaboration – was how willing Prada are to invest their time, to be open to ideas, to challenges. And to really commit to something new."
– Cassius Hirst
The sneakers are captured in a simple yet striking campaign, wherein anonymous figures wearing masks that echo the designs of the shoes occupy and move ritualistically about a stark white space, which also features the artist's freshly launched logo – a scan of his brain. An accompanying short film follows Cass as he reflects on the inspiration for the names of the styles, which come from the vocabulary of synthesizer musical instruments.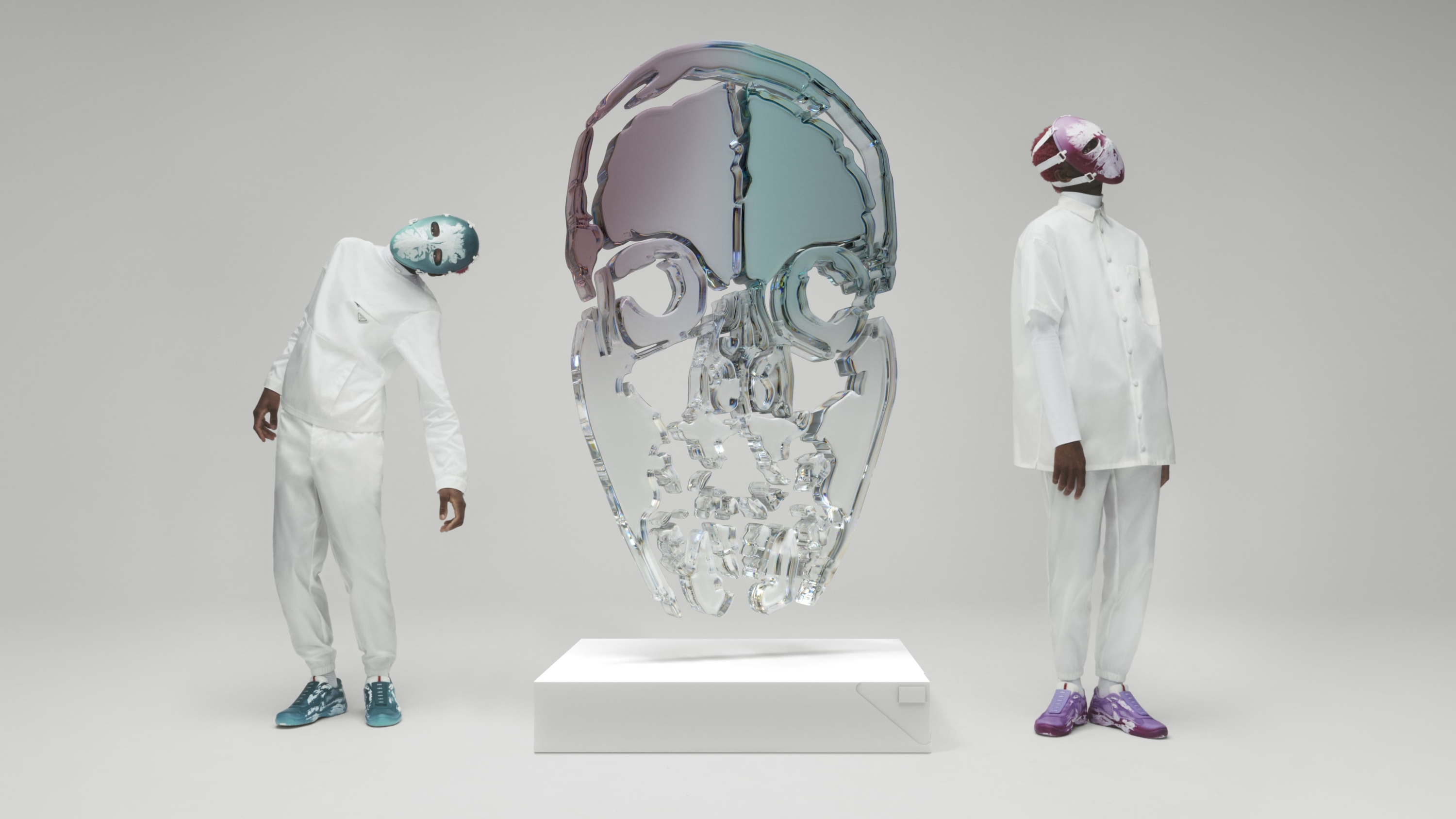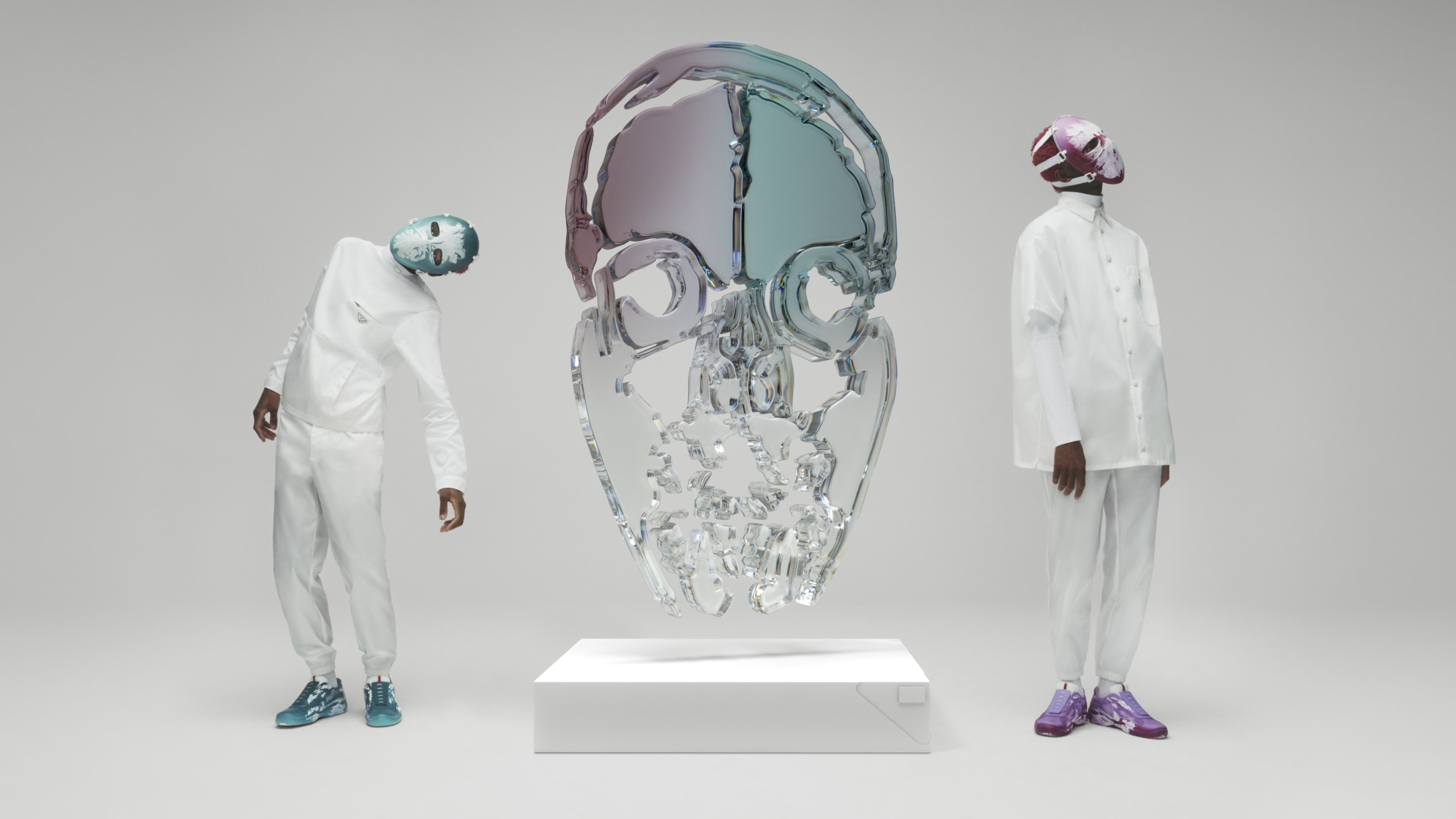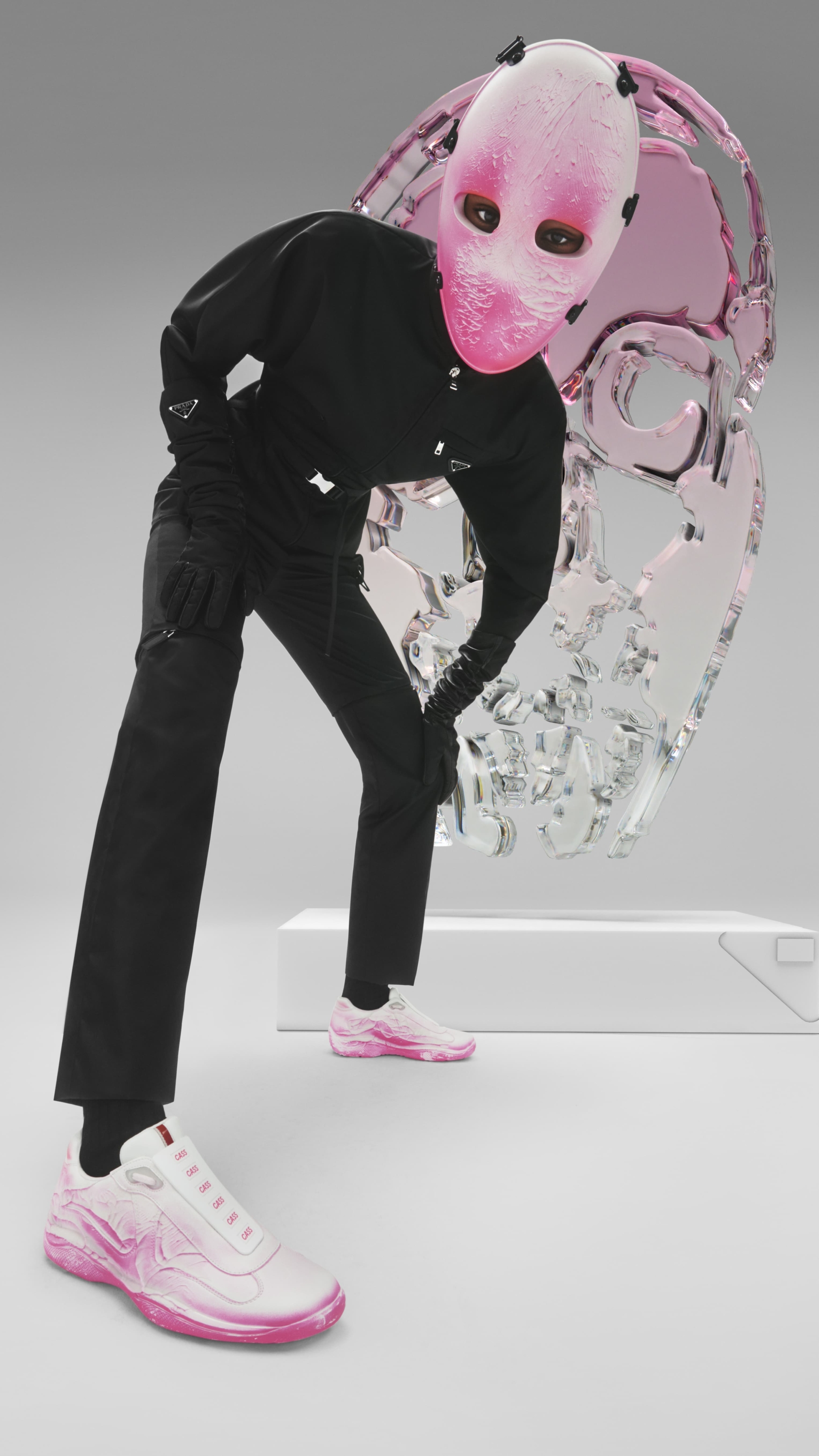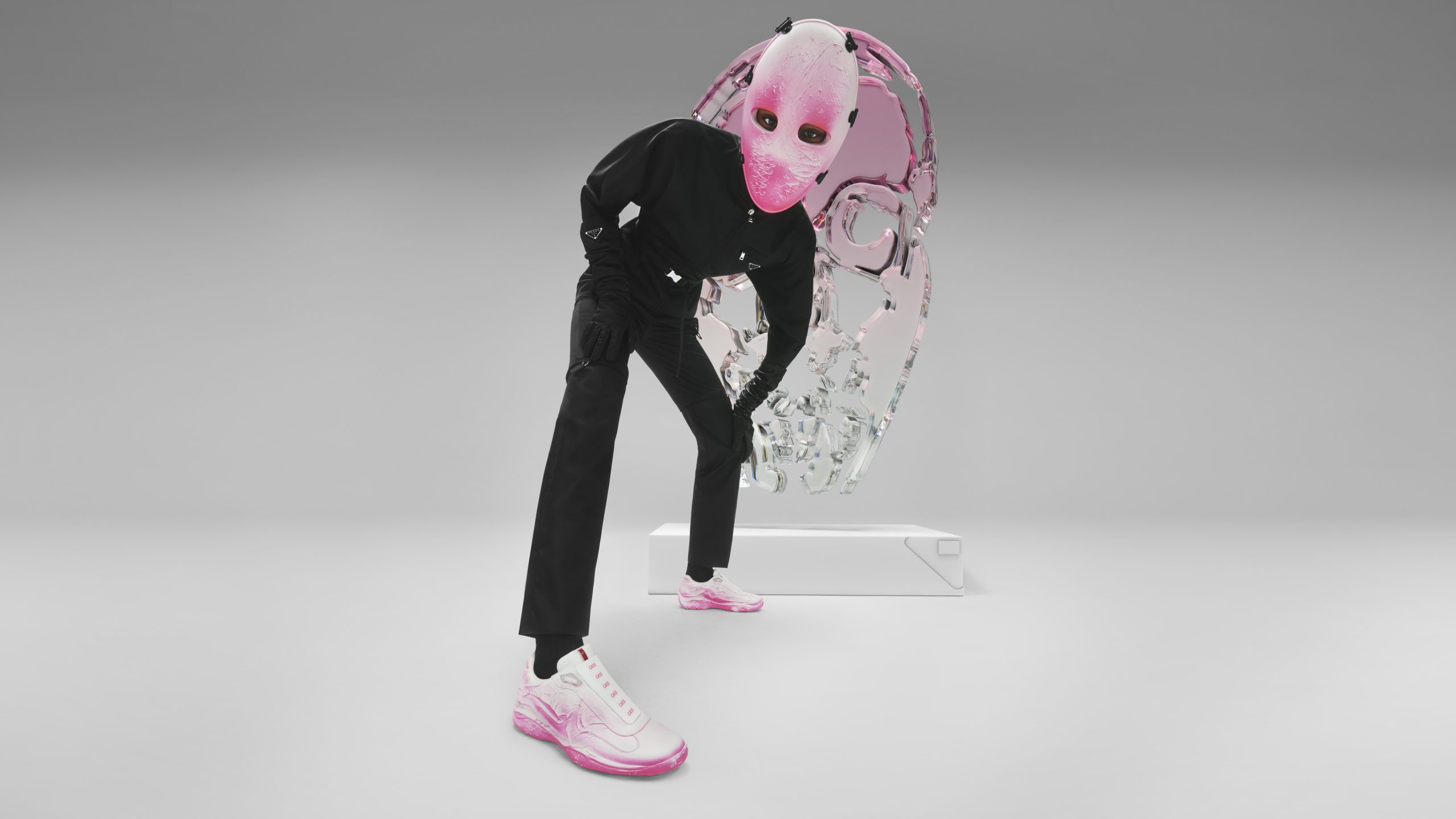 Creative Director | Frosty
Director | Axel Morin
Photographer | Jonathan Baron
Music | Cassius Hirst

---