Review of Celine Homme 'Boy Doll' Winter 2022 Ad Campaign by Director Hedi Slimane with models Hedi Slimane
Celine and Hedi Slimane share a lesson in smart thinking on runway show production for the digital age and how to leverage creative assets. The maison's "Boy Doll" men's collection for Winter 2022 was presented from Paris via a gorgeous new film that also functions as an ad campaign for the brand.
Staged at Paris' enigmatic and historic L'Olympia concert hall with a set designed by Slimane, the presentation is a focused and dazzling statement of the designer's vision for the house. Models stalked a simple stage decked out in the new collection, for which Slimane picked up where he left off, infusing his signature combination of contemporary youth culture and timelessly cool Parisian codes with glam-punk style. A few pieces feature artwork contributed by American artist Banks Violette.
Like Slimane's set, which was mostly minimal and black with a few moments of sparkle and shine, the film kept a clean focus on the collection itself, using musical choices and editing to develop the mood and situate the clothing and its wearers in a wider artistic world.
Slimane commissioned Swedish post-punk band Shitkid to create a reimagined, extended version of their song "Favourite Thing" especially for the film. With a sexily distorted bass line, coolly driving rhythm, and commanding yet fluid vocals, the song is the perfect sonic complement for the collection and presentation's subversive synthesis of punk and glitter. The film's dynamic editing places quick cuts right on the beat, carrying the energy always forward.
Interspersed within the runway footage are brief moments of artfully minimal studio shots, which unmistakably fit into Slimane's photographic oeuvre of enigmatic, poetic, and moody portraiture.
Like the diesel-exhaust-scented "Cosmic Cruiser" show from last season, the film is an example of the creative director's smart leveraging of content and format to expand the brand's image and creative world. It is a fashion show, but it also lives on as a fashion film, an ad campaign, and a digital exhibition of Slimane's many impressive artistic connections.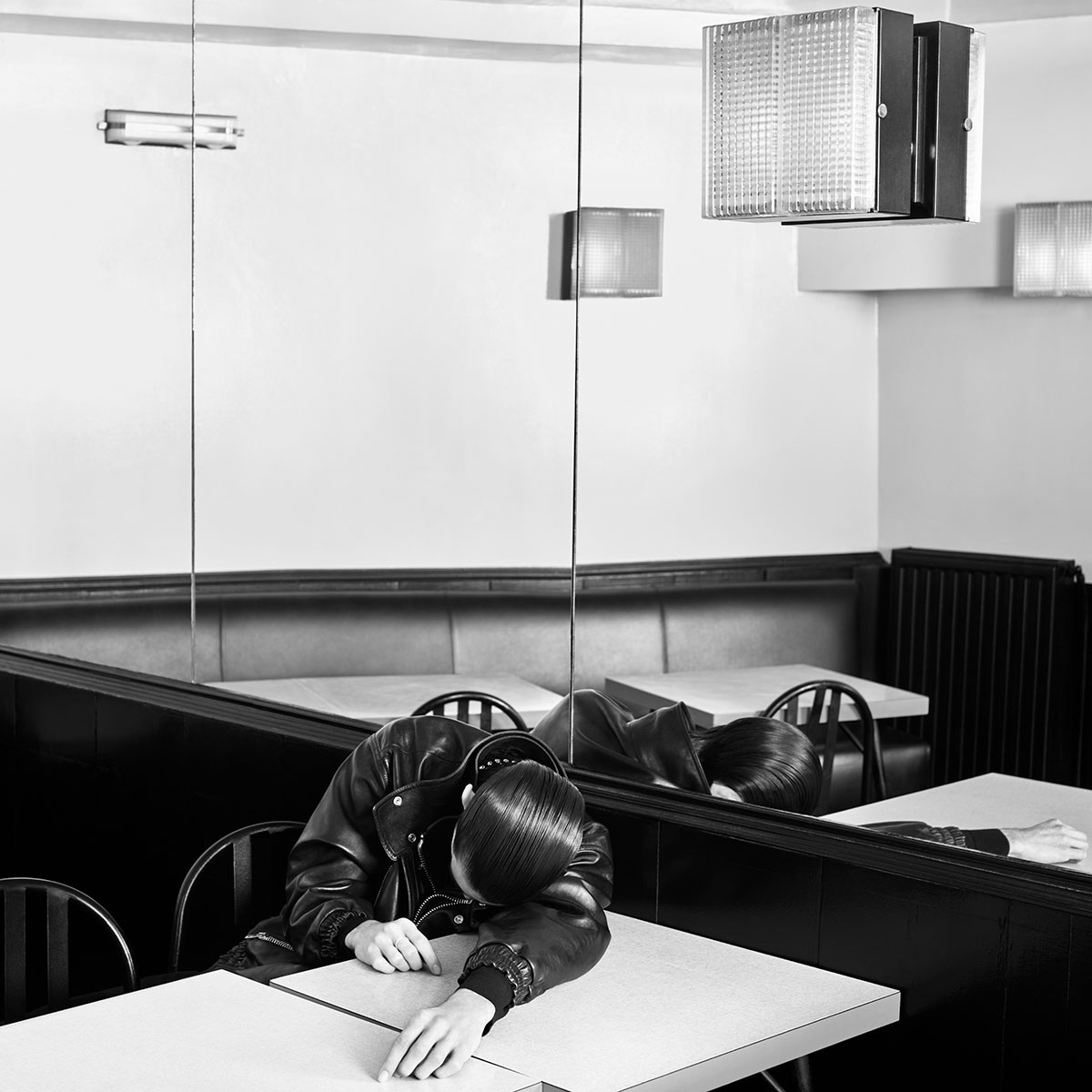 Celine Creative Director | Hedi Slimane
Photographer | Hedi Slimane
Stylist | Hedi Slimane
Hair | Esther Langham
Makeup | Aaron De Mey
Location | Paris

---