On December 8th 2022, CHANEL, having accompanied the redevelopment of Terminal 1 at Paris Roissy-Charles de Gaulle Airport, opened three new spaces: a first boutique dedicated to its Fashion and Watch and Jewelry collections and, in partnership with Lagardère and Aéroports de Paris, a second boutique as well as a corner devoted to the worlds of Perfume, Make-up and Skincare.

Located opposite each other, the Fashion and Beauty boutiques reach over 170m2 and 38m2
respectively, and are both accessible through two entrances framed by windows. Designed by architect and long-time CHANEL collaborator Peter Marino, their two-tone façades form a positive-negative response to each other. The Fashion boutique is swathed in white Thasos marble, alternating smooth slabs with a set of highlighted folds. Black metal strips reinforce the graphic design of this understated motif on which the letters of CHANEL are cut out. The façade of the Perfume and Beauty boutique contrasts inversely: here the name CHANEL is in white and set against a large black background. Mirrored folds, echoing the legendary staircase at 31 rue Cambon, emphasize its geometry.

The Fashion boutique
Four spaces with pale stucco walls and floors in grey stone alternating with black oak parquet inlaid with soft carpets, structure the Fashion boutique. The first is dedicated to accessories, from iconic and seasonal bags to eyewear, and small leather goods to costume jewelry. The second extends the leather goods offer and adds a selection of watch and jewelry creations, nestled in elegant black-trimmed display cases. Opposite these counters, bar stools in black, beige and gold tweed are an invitation to take time to discover the COCO CRUSH, CAMÉLIA and N°5 jewelry collections, or to try on the J12, PREMIÈRE ÉDITION ORIGINALE and PREMIÈRE watch designs. The third space is home to the season's shoes. A series of armchairs in navy blue, gold and black tweed patchwork are grouped together as back-to-back sofas, to comfortably try them on.

Finally, separated by granite tiled passages, a fourth room presents the Ready-to-Wear collections by Virginie Viard. At the opening, clients will discover silhouettes from the Cruise 2022/23 show, presented in May 2022 in Monte Carlo. This collection draws influence from the worlds of motor racing and tennis, the Monte Carlo ballet, the casino and the Riviera.

Towards the back of this space, by the entrance to a large fitting room, is a reinterpretation of the
House's emblematic camellia, signed by the artist Peter Dayton.

The Fragrance and Beauty boutique
In a palette of white, black and gold, the décor of the Fragrance and Beauty boutique features low
furniture, flowing shelves and alcoves installed like bookcases. Arranged asymmetrically, the latter rupture the lines to catch the eye, playing on their matte and shiny nuances. This is where the House Fragrance collections are displayed, including Les Exclusifs de CHANEL. Perfumed ceramic cubes allow visitors to discover each fragrance without distracting their senses or saturating the ambient air. The entire range of Skincare – including N°1 DE CHANEL – the Make-up, as well as several products exclusive to this airport, including L'Huile de Jasmin, are found here.

Referencing the desire to escape to warmer climes and the neighboring Fashion boutique, a selection of eyewear adds a sunny touch. A large central island in white corian presents box sets to compose and personalise for bespoke gifts. It also houses the Makeup Station: equipped with a mobile lighted mirror, it allows for the testing of House creations directly on the skin or via Virtual Try On technology.

Imagined as a stopover lounge between two flights or as a prelude to boarding, this boutique provides Les Quarts d'heure de CHANEL service. For an express beauty treatment, choose Le Quart d'heure Iconique. To match a perfume with a personality, opt for Le Quart d'heure Alchimique. With Le Quart d'heure Tonique, beauty advisors reveal the best massage techniques to reinforce skincare efficacy. Finally, for a relaxing break between flights, La Minute Mode Avion offers a relaxing treatment concentrated on the eye contour area.

The Fragrance and Beauty satellite corner
The Fragrance and Beauty boutique is extended with a satellite corner, installed just a few steps away in the multi-brand area of the terminal. This 16m2 open-plan space provides a modern and elegant setting embellished in lacquered black with a mirror-like finish and satiny white. Visible from the terminal's mezzanine, its protective canopy is marked with a large double C.
Les Eaux de CHANEL collection – exclusively available in this area of Terminal 1 – is displayed in a trunk, as a reminder of the destinations evoked by these eaux de toilette: Paris, Deauville, Biarritz, Venice, the Riviera and Edinburgh. The corner is also home to masculine beauty with all the men's fragrances and body, face and shaving products signed BLEU DE CHANEL and Allure Homme Sport. A selection of skincare products from the BOY de CHANEL and Hydra Beauty lines completes the offer.

Finally, for the first time in an airport, CHANEL presents its "In Flight Essentials": four-step beauty
rituals (prepare, moisturise, colour and perfume) to be carried out during the flight. To make the most of a trip, CHANEL has created three other skincare rituals designed according to the destination's climate.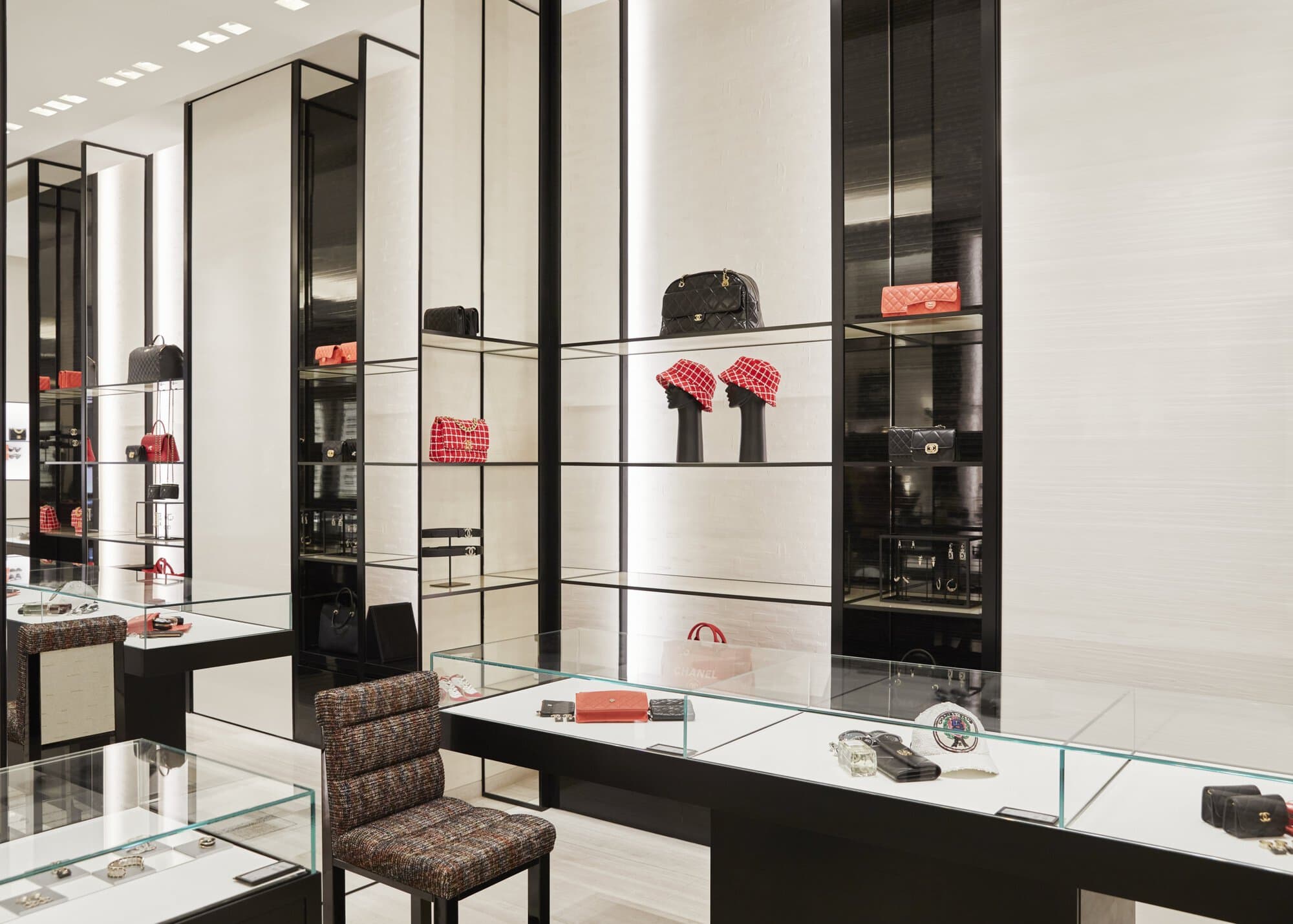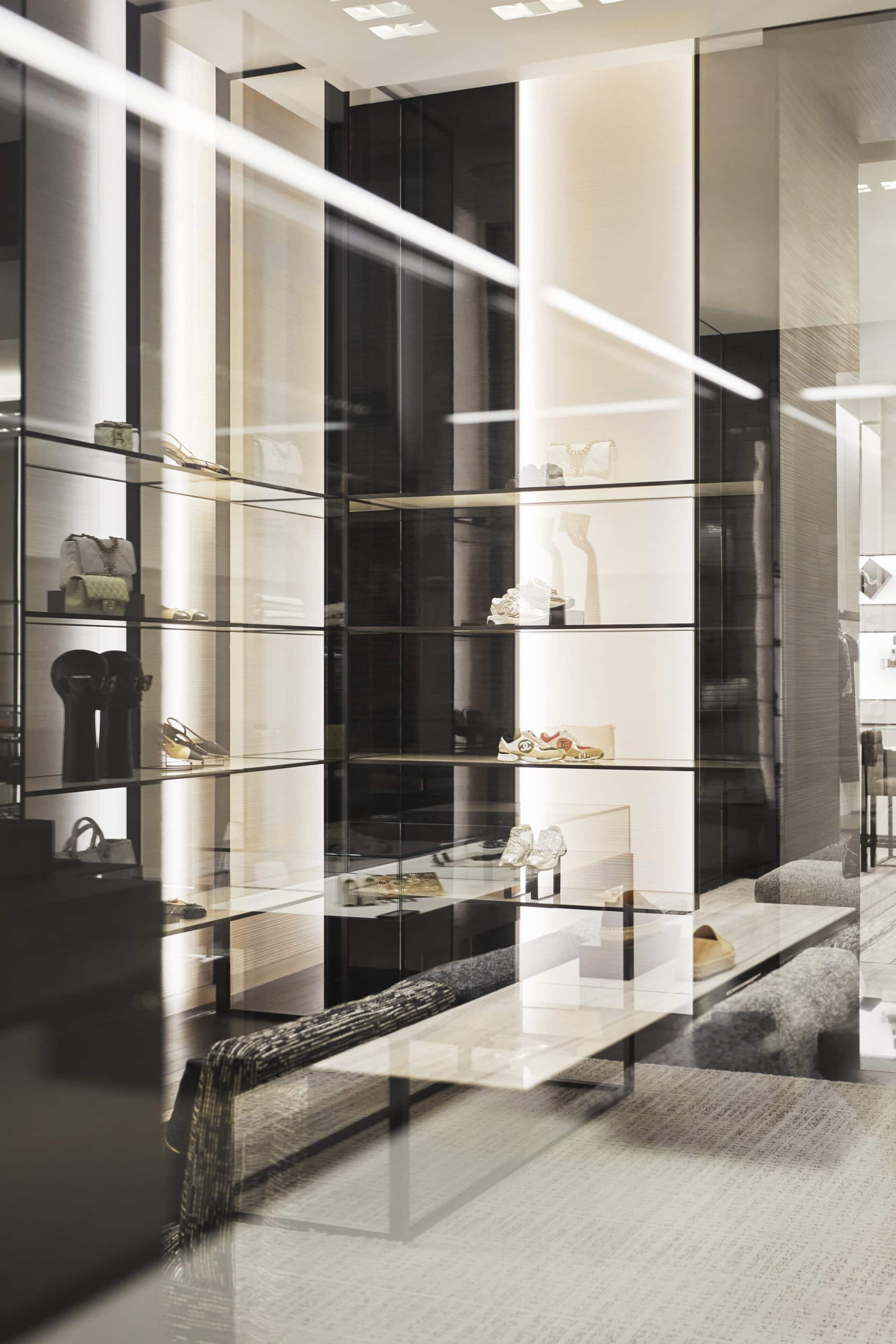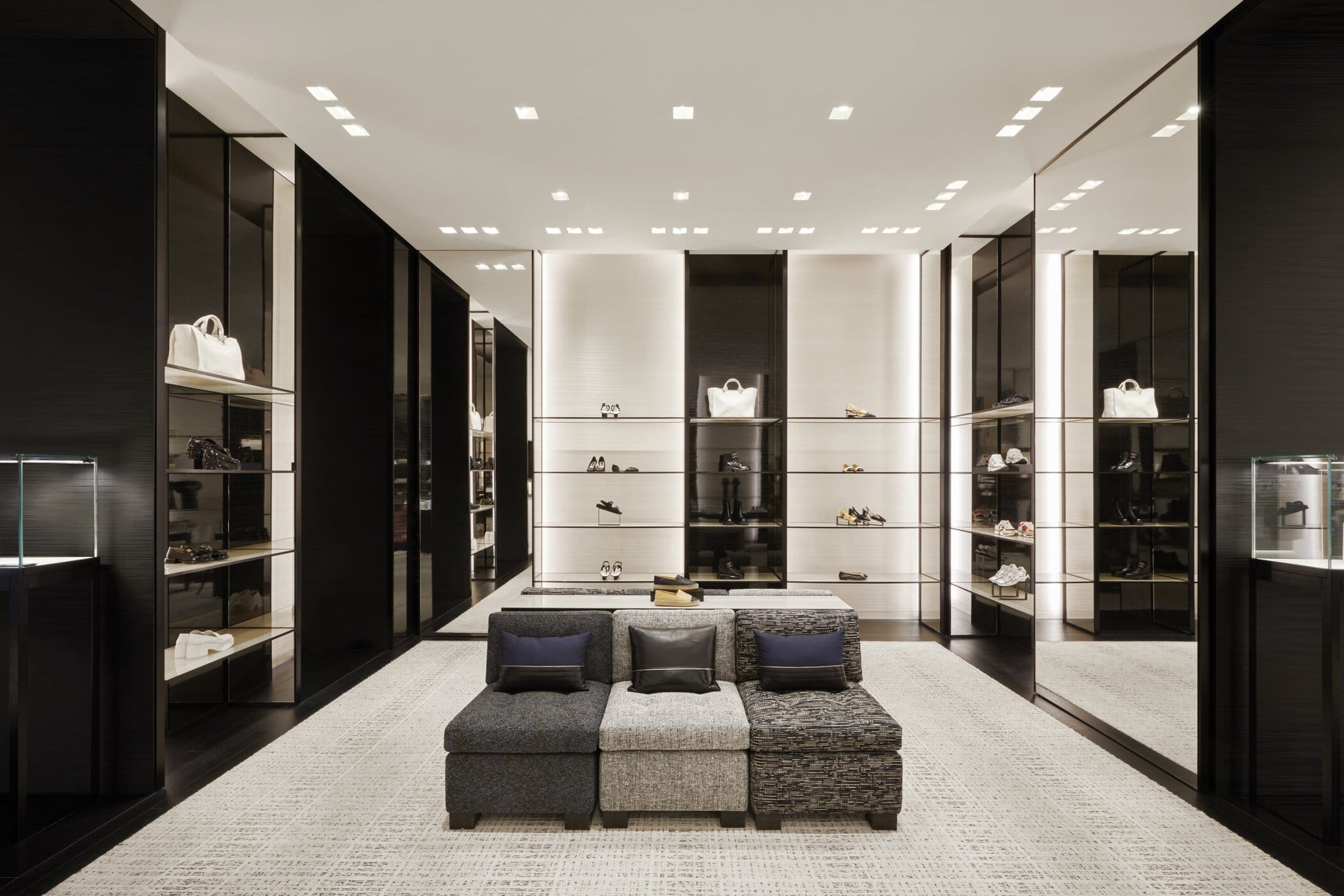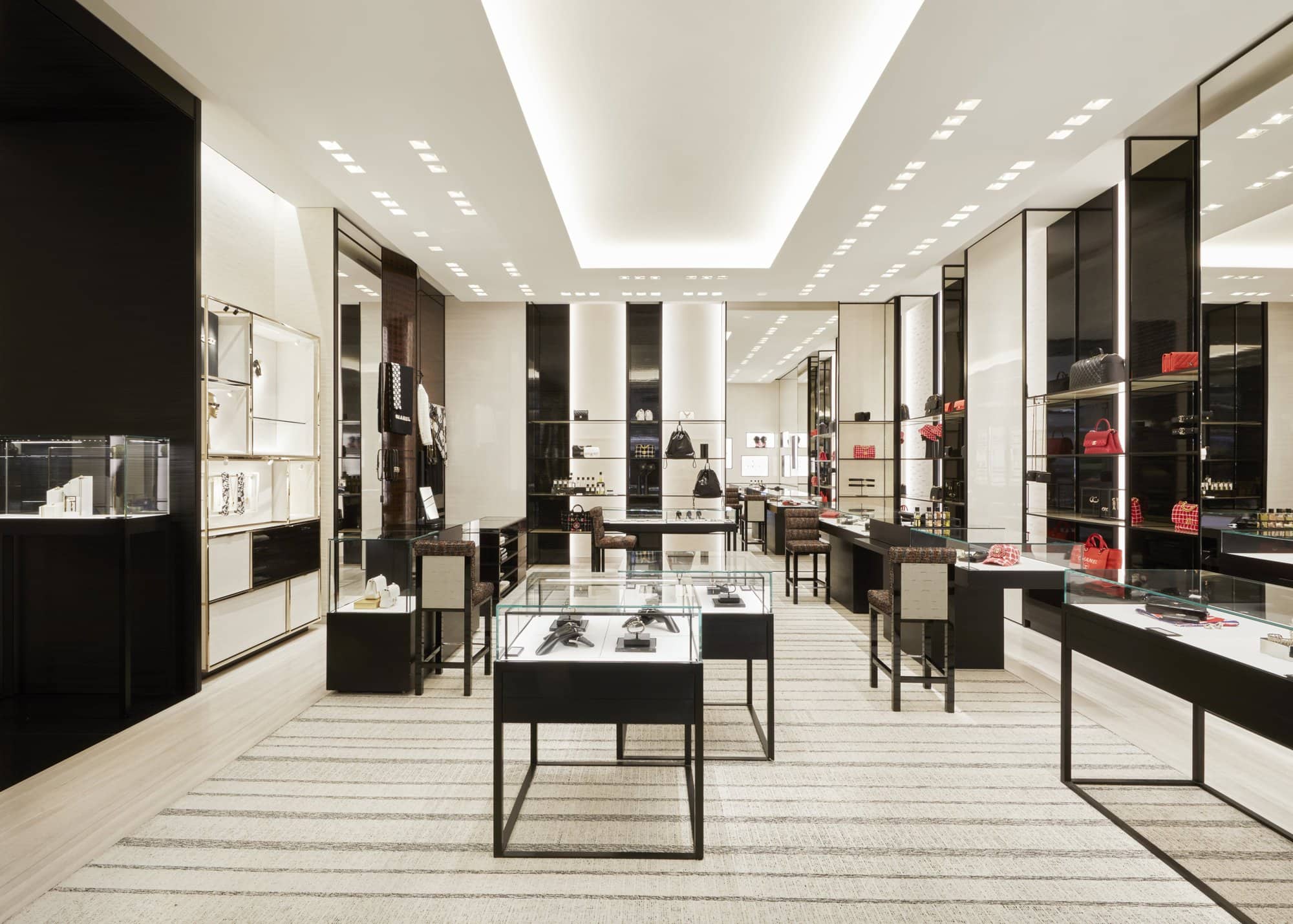 Paris Roissy-Charles de Gaulle Airport

Terminal 1 Gate L
95700 Roissy-en-France
Monday to Sunday, 6am to 10pm
+33 1 86 26 31 03
---