Review of Diesel Holiday 2023 Ad Campaign by Creative Director Glenn Martens with Art Director Christopher Simmonds and Photographer Reto Schmid with Models Peachy Boy, David James, K, Yanaca M, Babymorocco, Deto Black, Rebecca Moore, and Slag Wars
Diesel celebrates the holiday season with a campaign that is sure to get it on the naughty list. With art direction by Christopher Simmonds and photography by Reto Schmid, the "XXXmas" campaign gleefully pays homage to the overtly campy style of 90s porno.
Starring real actors from the sex industry including famous porn stars and OnlyFans creators, the campaign imagery puts a Christmasy twist on 90s porn films. There's a plumber with a massive set of tools, a delivery man with a massive package, a sexy mechanic ready to rotate your tires, a bored and horny housewife, a gardener with a big hose and, of course, a set of suburban swingers filming their own orgy. As these various erotically charged scenarios play out, the gonzo art direction splashes phrases like "TRIM MY BUSH" and "XXXL PACKAGE DELIVERED" across them in grotesquely overstimulating style: just the way Diesel likes it.
The accompanying short film puts these scenes in motion with uncomfortably era-appropriate music and grainy video footage, while using whiplash editing to push the sexual innuendos to orgasmic heights.
Since creative director Glenn Martens' revival of the brand, Diesel has impressively managed to toe the line between camp and cool, taking a perspective of ironic detachment while also sincerely indulging in the carnal sins of corniness. Part of this direction has been a message of sex positivity, and while this campaign is certainly very goofy, the decision to cast real sex workers does send a real message of allyship and solidarity.
An added bonus is that the campaign is sure to offend the "put the Christ back in Christmas" crowd, gaining the brand more media coverage – all publicity is good publicity, as they say. But being offended misses the point of the campaign; the goal is not to make fun of or trash the traditional values of Christmas, but instead to show that every expression and range of experience can have a place in them, no matter how over-the-top or outside-the-norm they may be.
By transforming Xmas to XXXmas, Diesel pens a provocative and new playful chapter in its ongoing celebration of freaks, outsiders, and individuals, sending a silly but powerful message of celebration, solidarity, and freedom.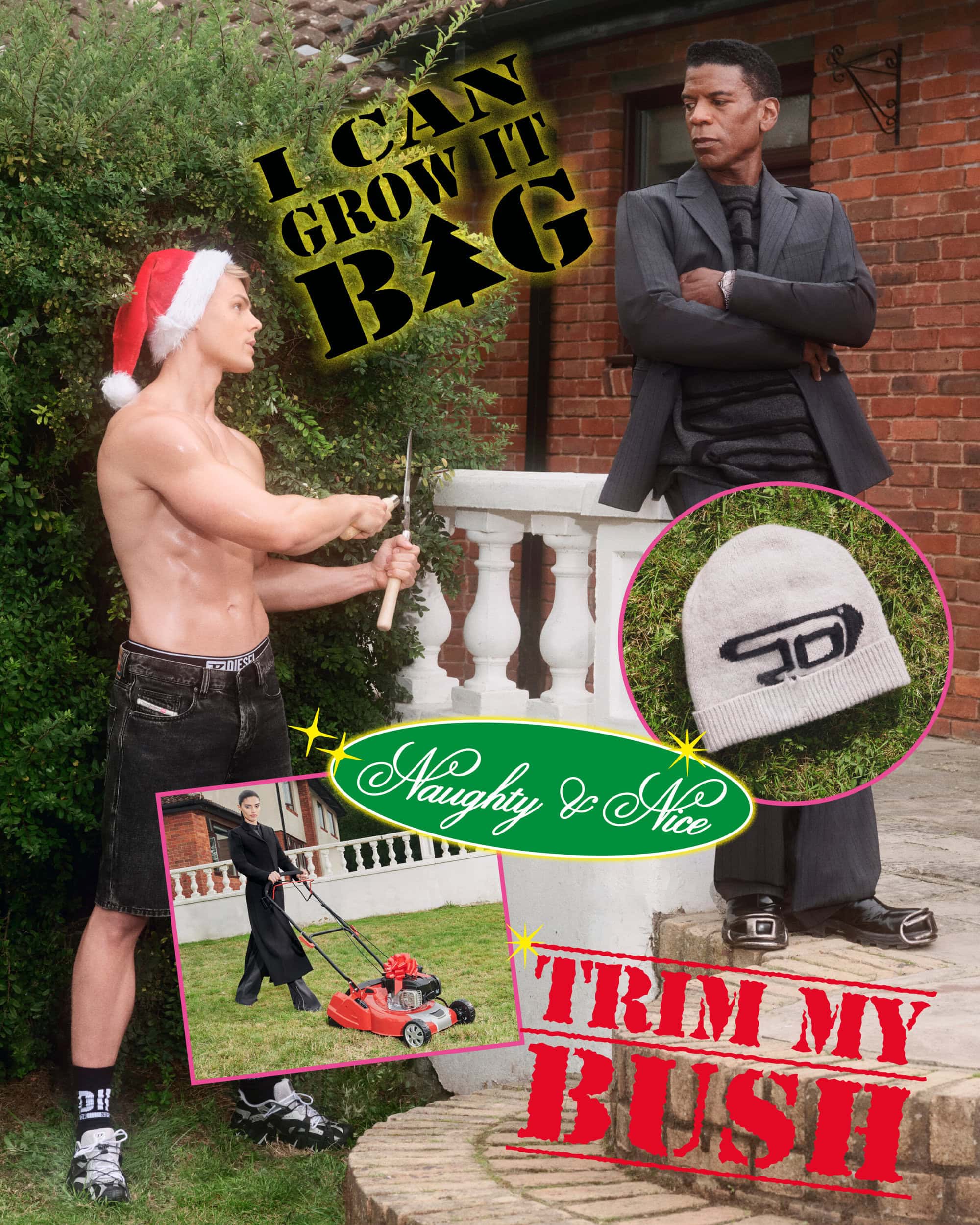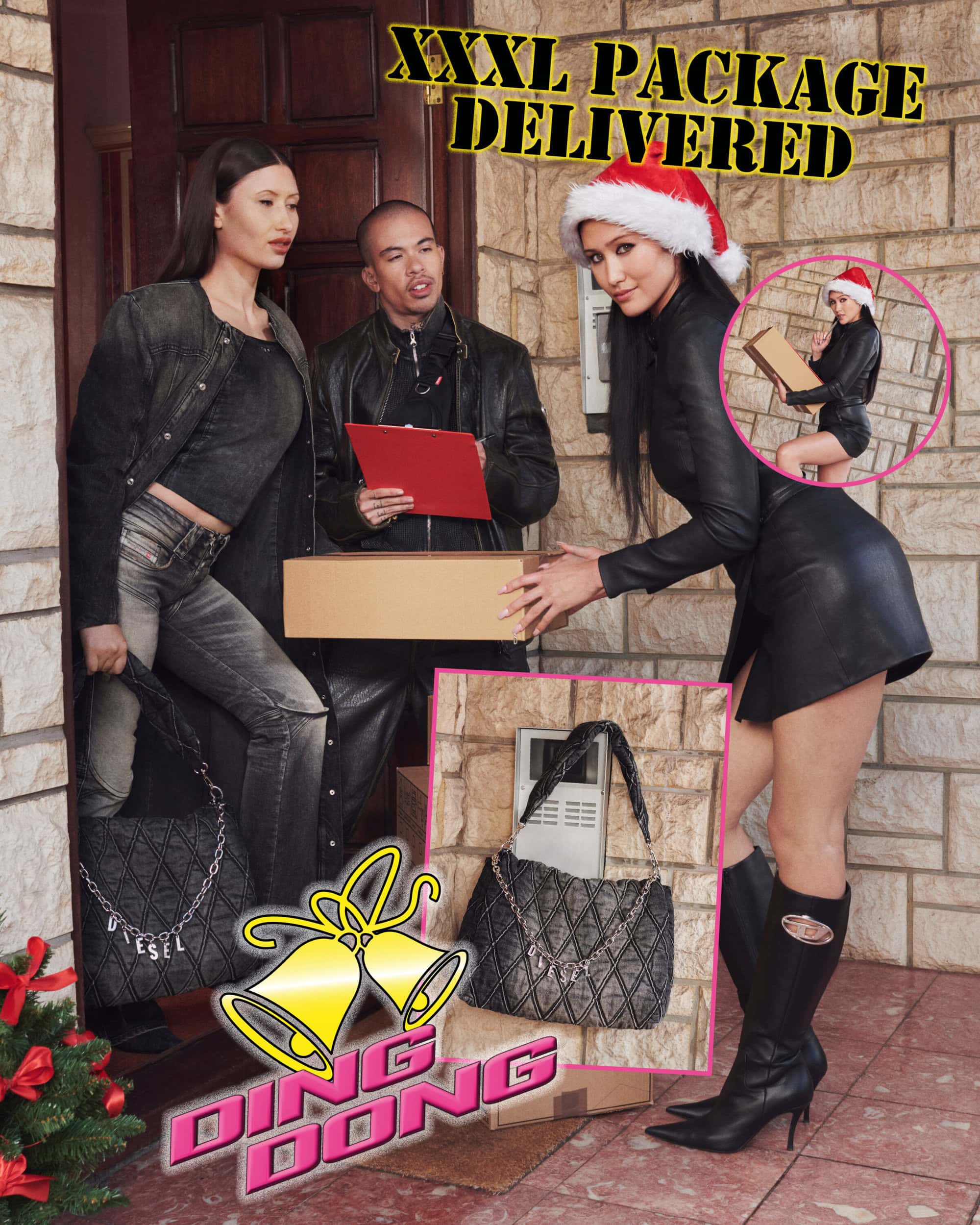 Diesel Creative Director | Glenn Martens
Art Director | Christopher Simmonds
Photographer | Reto Schmid
Models | Peachy Boy, David James, K, Yanaca M, Babymorocco, Deto Black, Rebecca Moore, and Slag Wars

---