Review of Diesel 'Life Is a Game' Holiday 2022 Ad Campaign by Photographer Sharna Osborne and Art Director Christopher Simmonds
Diesel brings its sense of exaggerated nostalgia to winter magic with a new Holiday 2022 campaign. Titled "Life Is a Game," the campaign features art direction by Christopher Simmonds and photography by Sharna Osborne.
A collision of disparate proportions and unexpected scenes, the imagery takes shape as a collage of images shot in forced perspective style photography and infused with holiday spirit and humor. Advancing the brand's previous statements in large-scale juxtaposition, like its recent "Larger-Than-Life" campaign and the Guinness World Records largest inflatable sculpture at the Spring 23 Runway Show, people and products – as well as familiar symbols of holiday traditions – are blown up or shrunk down, leading to a humorous interplay of objects in compositions that echo the spirit of surreal internet memes.
The accompanying video pushes the sense of shifting perspective and dimension by putting these compositions into motion, while a vintage synthesizer soundscape and retro VHS-like distortion further expands on Diesel's proprietary blend of the nostalgic and the now.
Incorporating familiar symbols in unexpected ways into its bold reconfiguring of proportion and temporality, Diesel offers another timely perspective in its witty ruminations on consumerism, nostalgia, desire, and identity.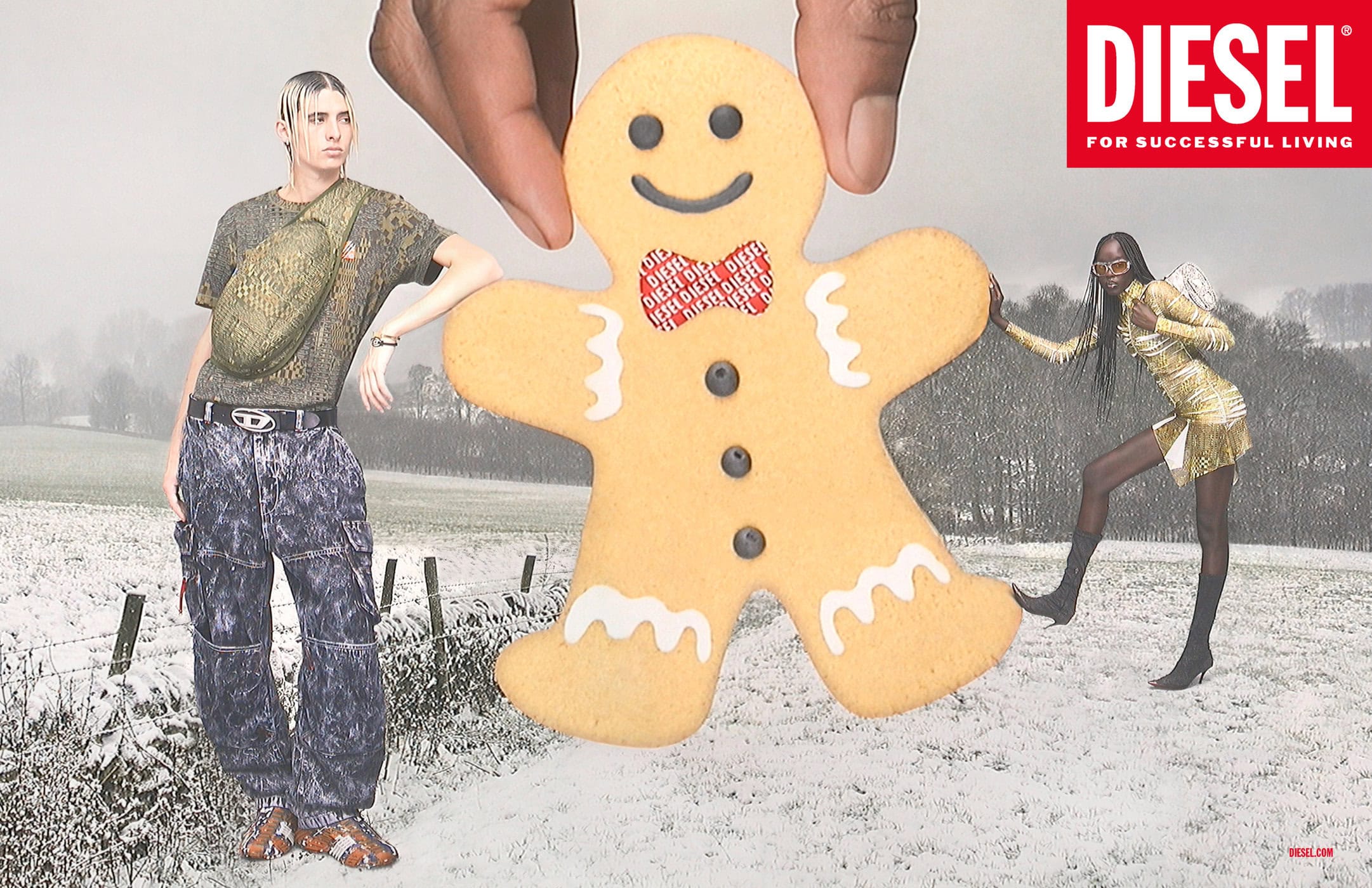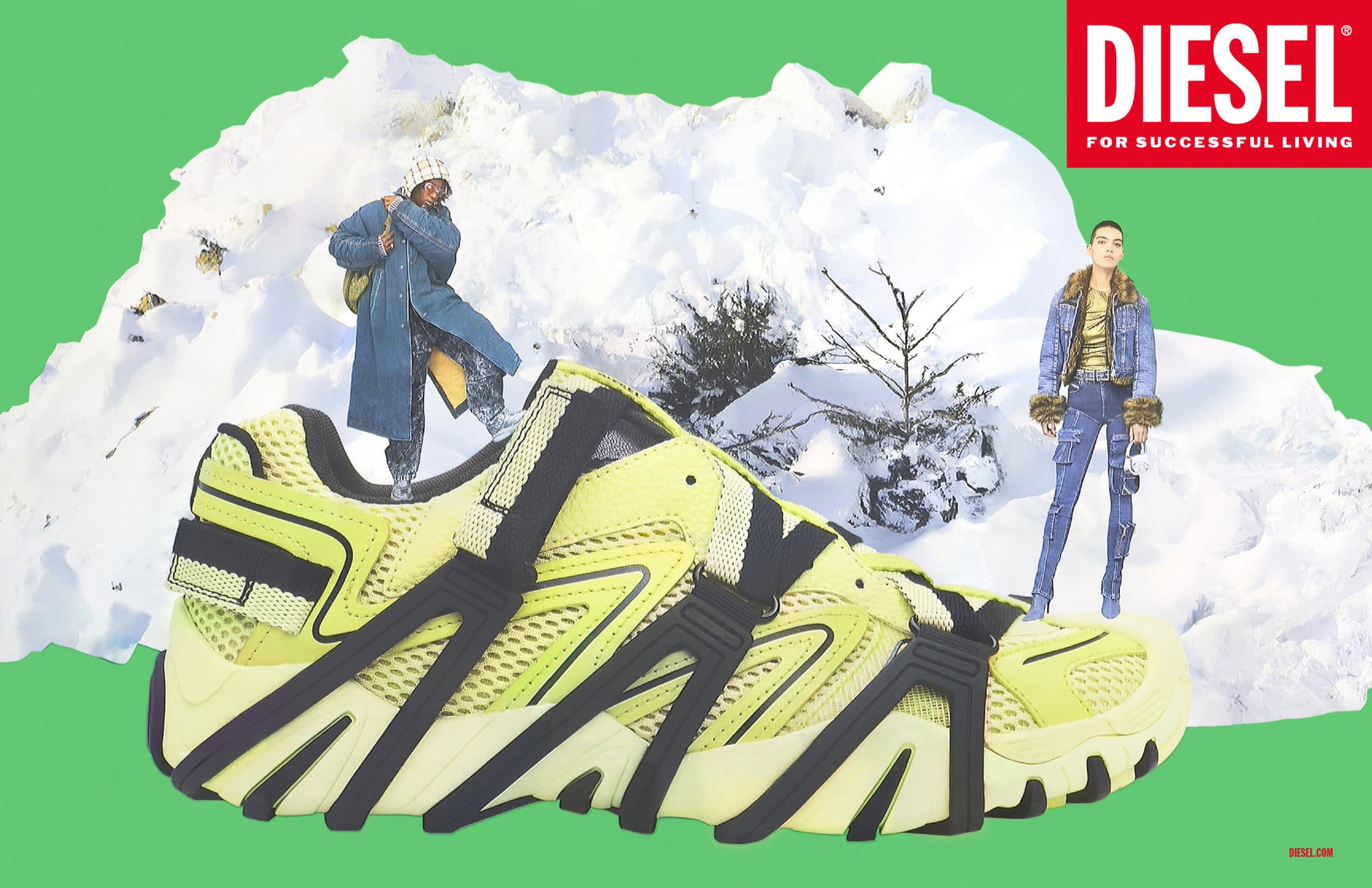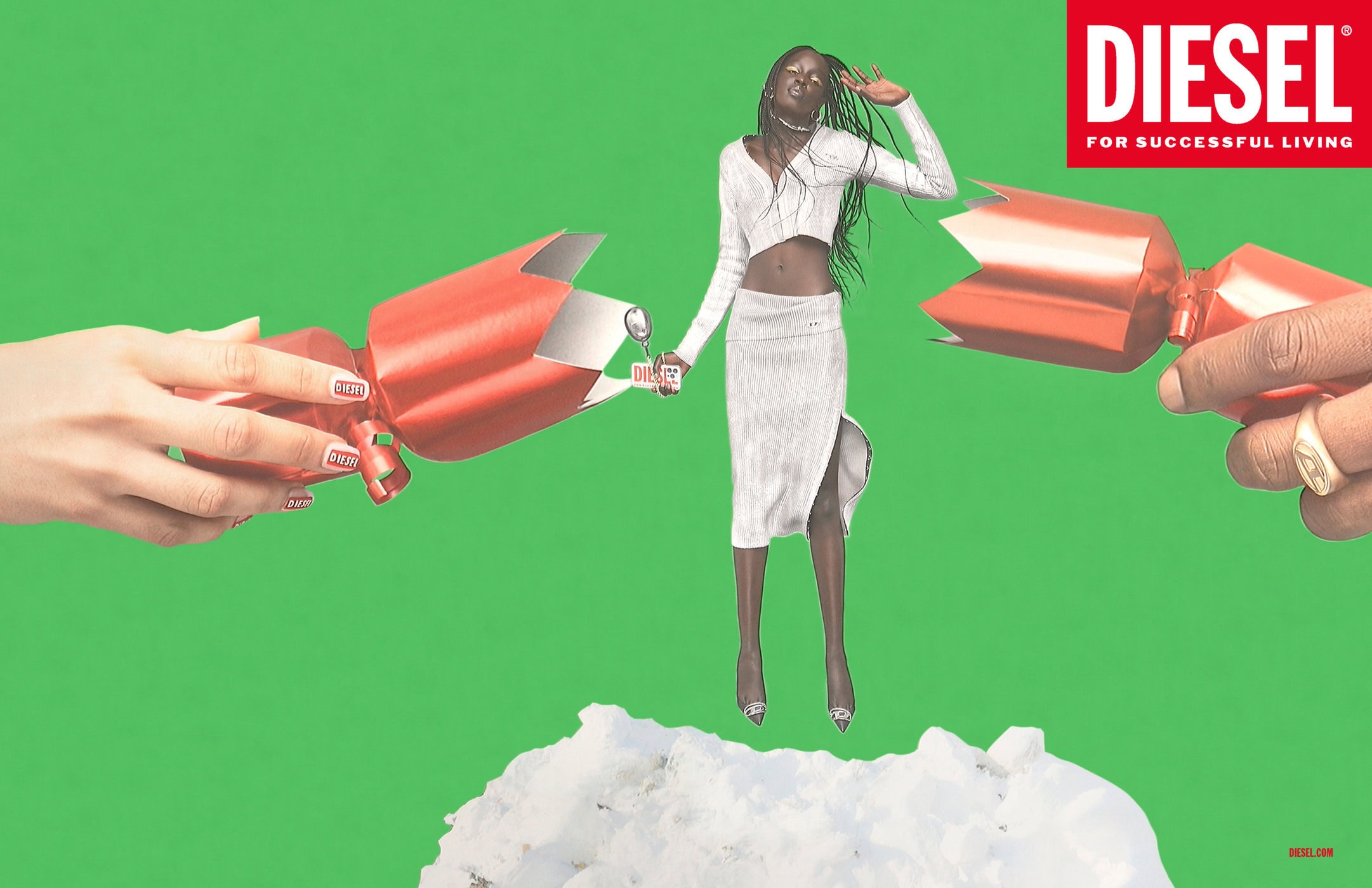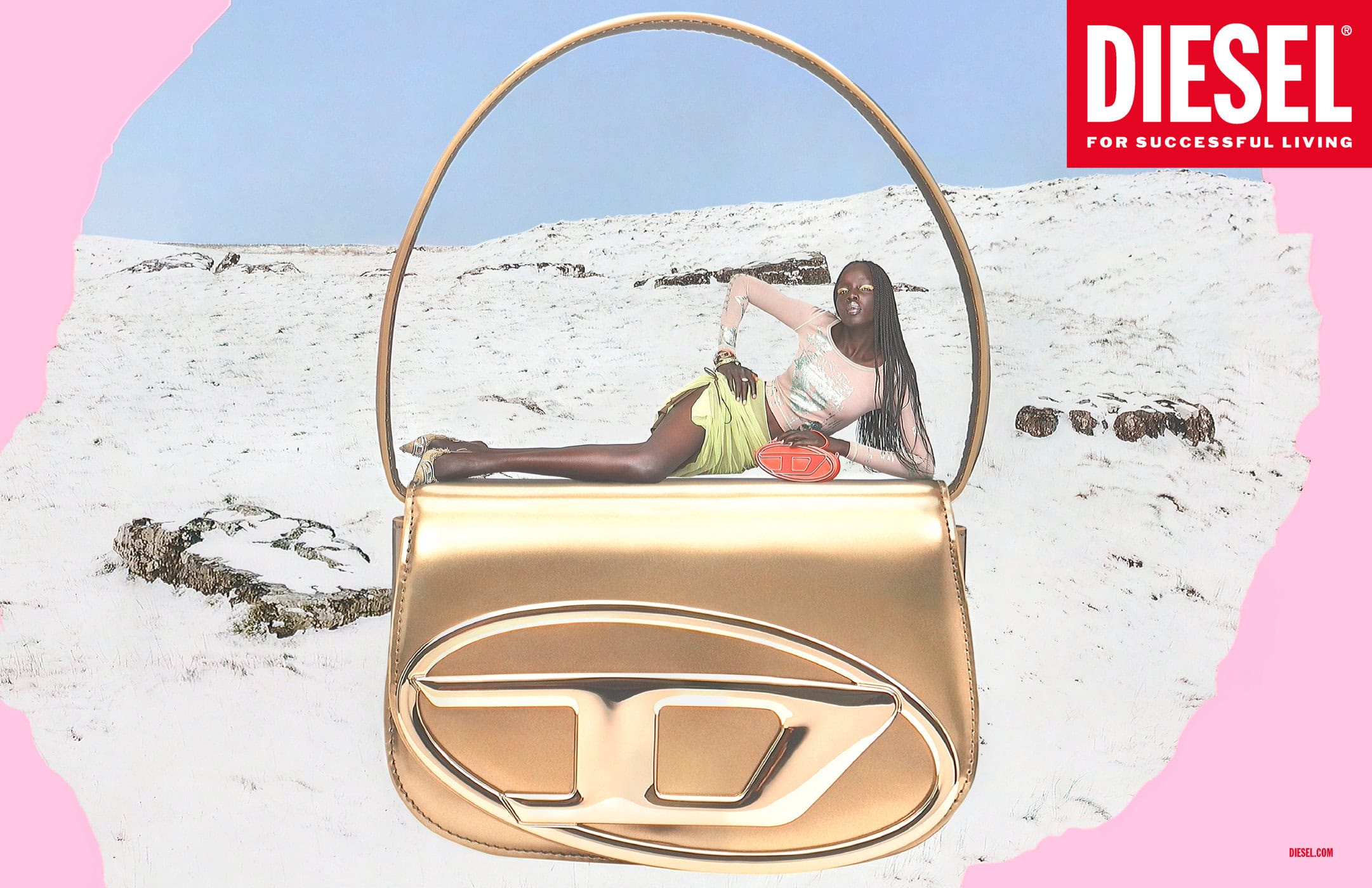 Diesel Creative Director | Glenn Martens
Art Direction | Christopher Simmonds
Photographer | Sharna Osborne

---