Review of Dior 'Plan de Paris' Fall 2023 Ad Campaign by Creative Director Maria Grazia Chiuri with Photographer Elaine Constantine
Dior celebrates the iconic streets of Paris with a new Fall 2023 campaign that highlights its "Plan de Paris" capsule. The campaign was shot by photographer Elaine Constantine.
Drawing from a vintage map of Paris found in Dior's archives, the capsule uses craft embellishment to illuminate accessories and ready-to-wear pieces with the iconic streets of the French capital and home of the maison.
Full of sunny cosmopolitan energy and big smiles, the campaign follows a group of friends on a joyful day trip across some of the city's most iconic sites. A playful sense of place and visual harmony arises between the pieces these protagonists wear and the actual places they represent.
Not only is the timing of the campaign well considered in its suggestion to introduce some unique new patterns and pieces to one's fall wardrobe, but it also wisely leverages the hype around Dior's recent Spring 2024 show, which included a further evolution of the Paris map print.
Cleverly translating a heritage-focused design element into a vivid narrative, the campaign is a joyous expression of Dior and Maria Grazia Chiuri's synthesis of craft history with a contemporary spirit of sisterhood.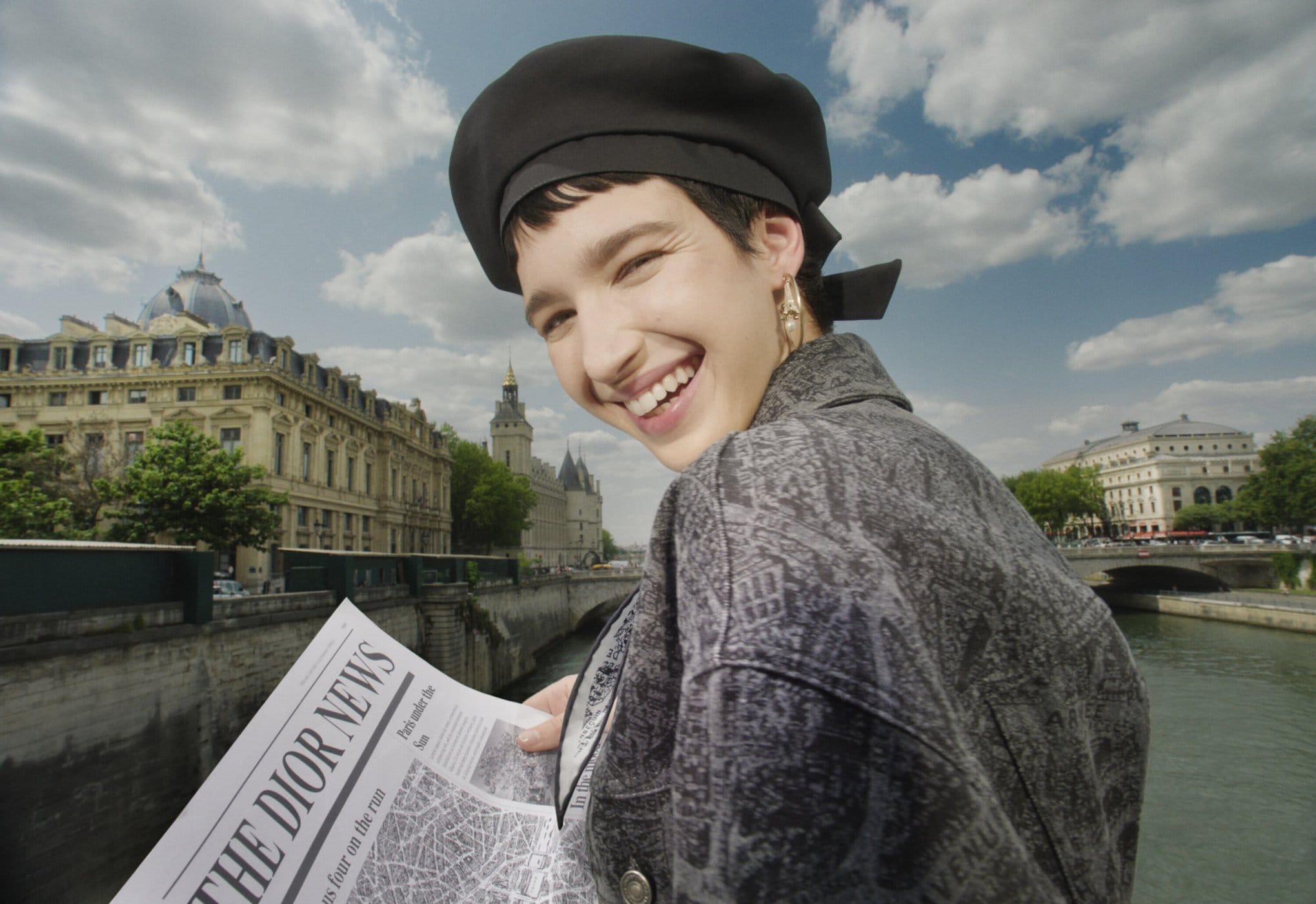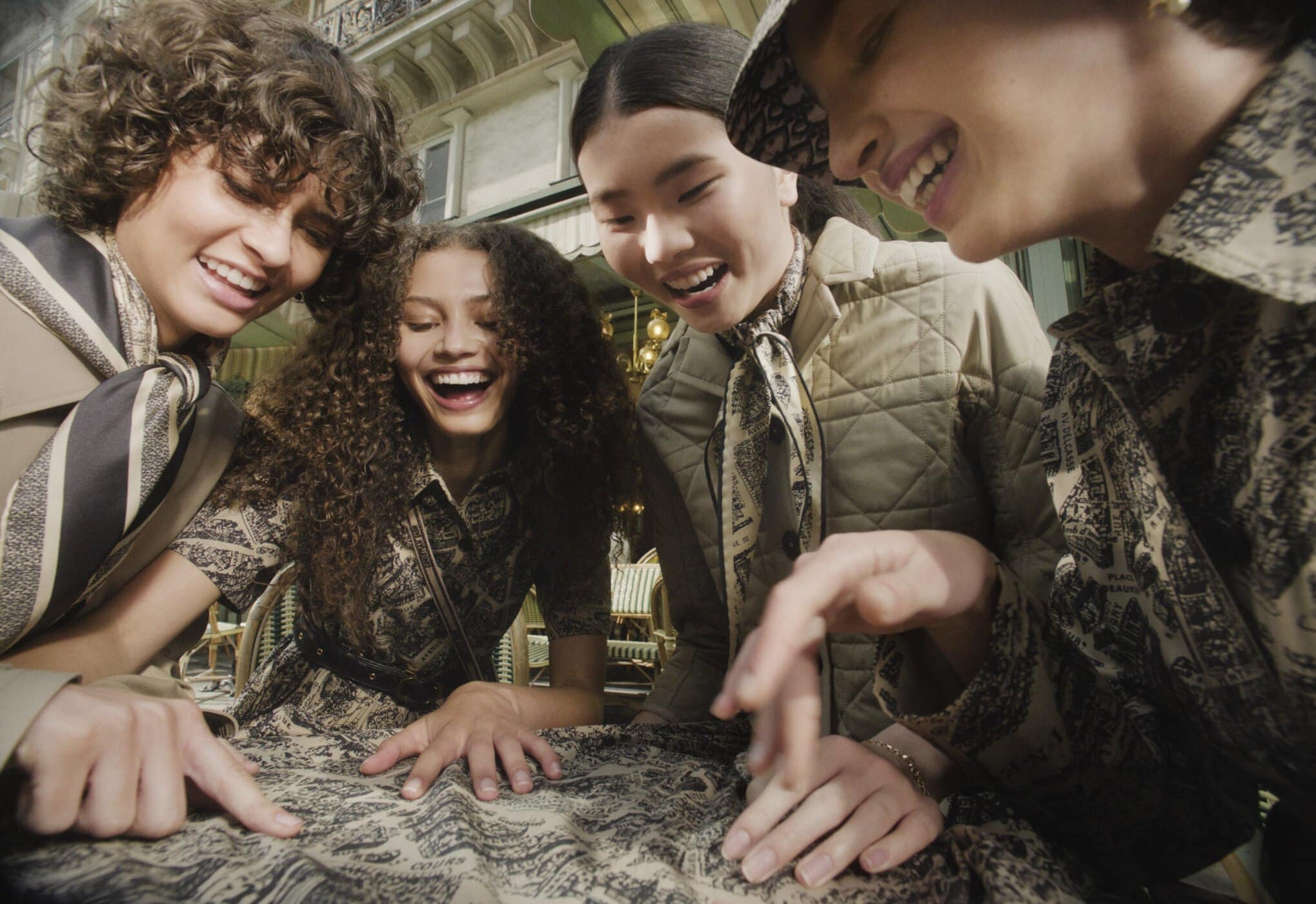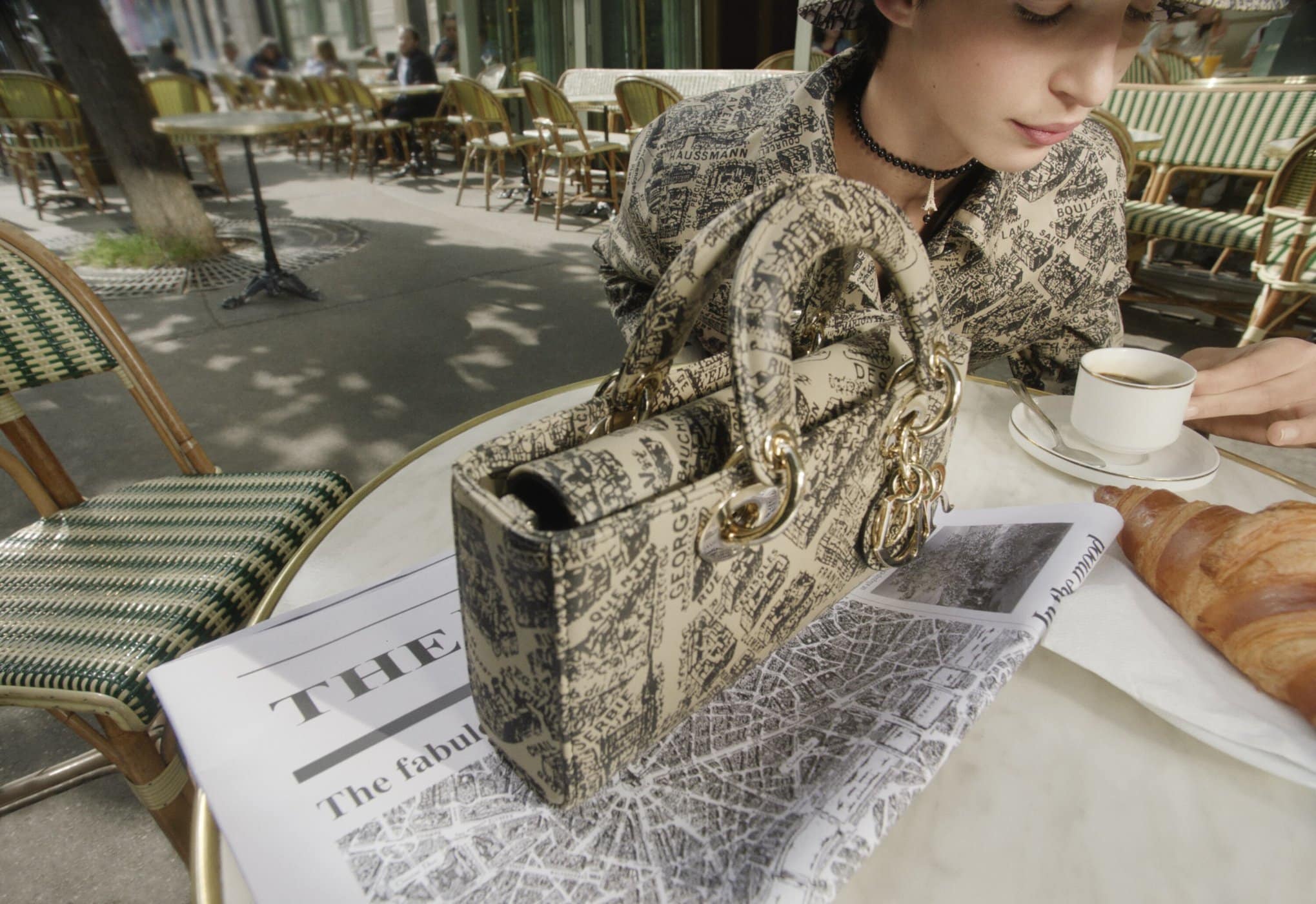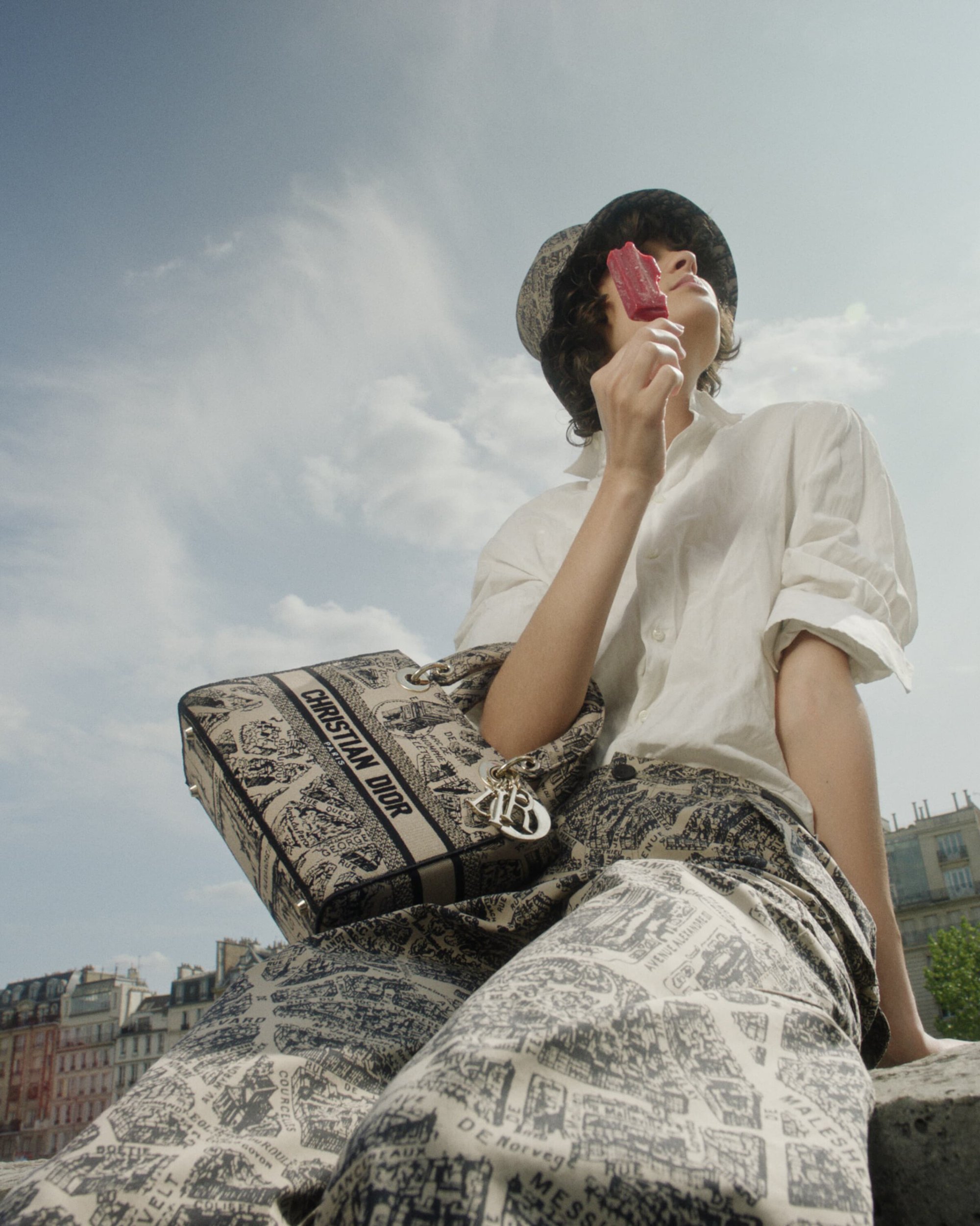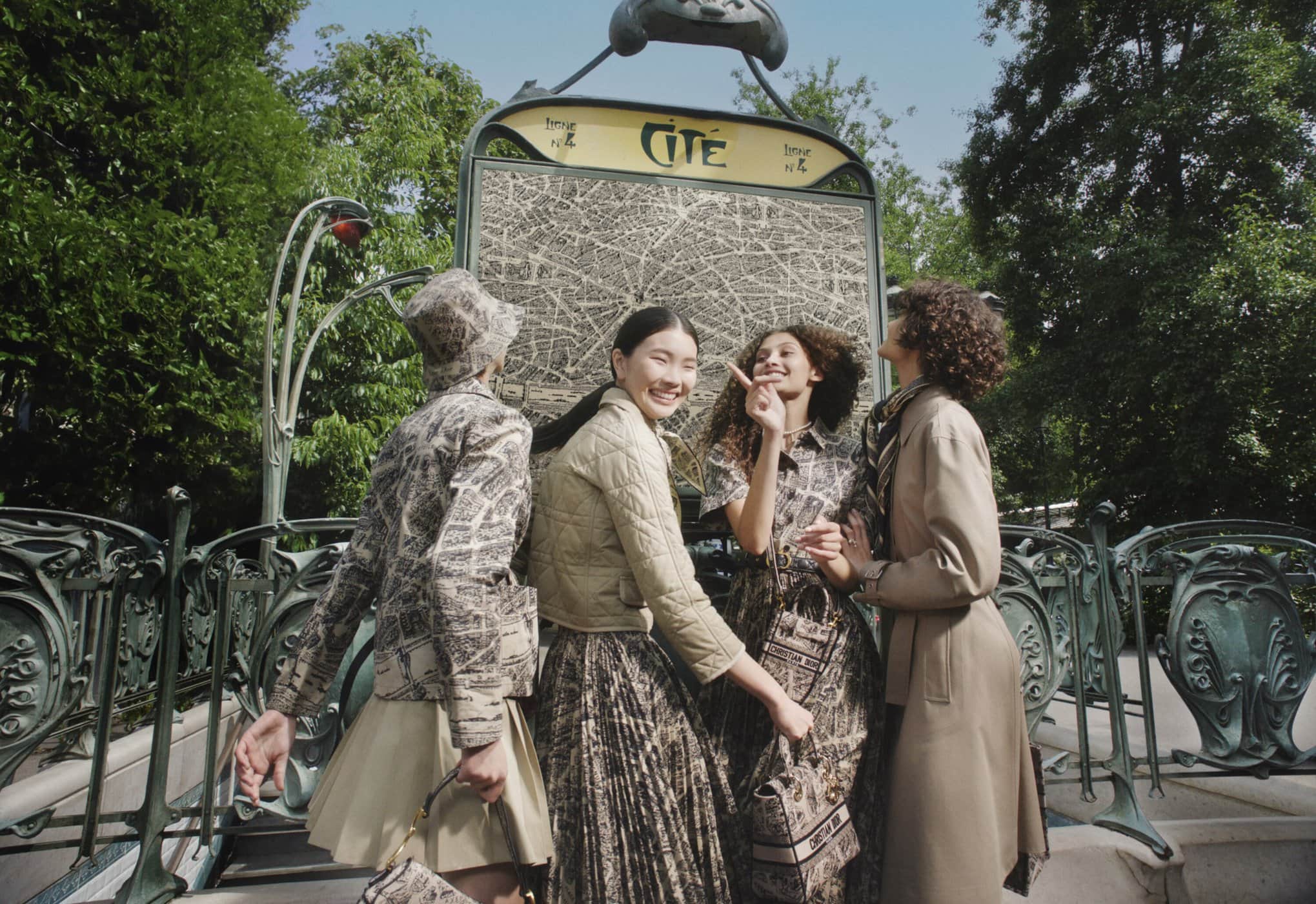 Dior Creative Director | Maria Grazia Chiuri
Photographer | Elaine Constantine
Location | Paris, France

---