---
Review of Enfants Riches Deprimes Spring 2022 Fashion Show
Punk Resistance
By Philippe Pourhashemi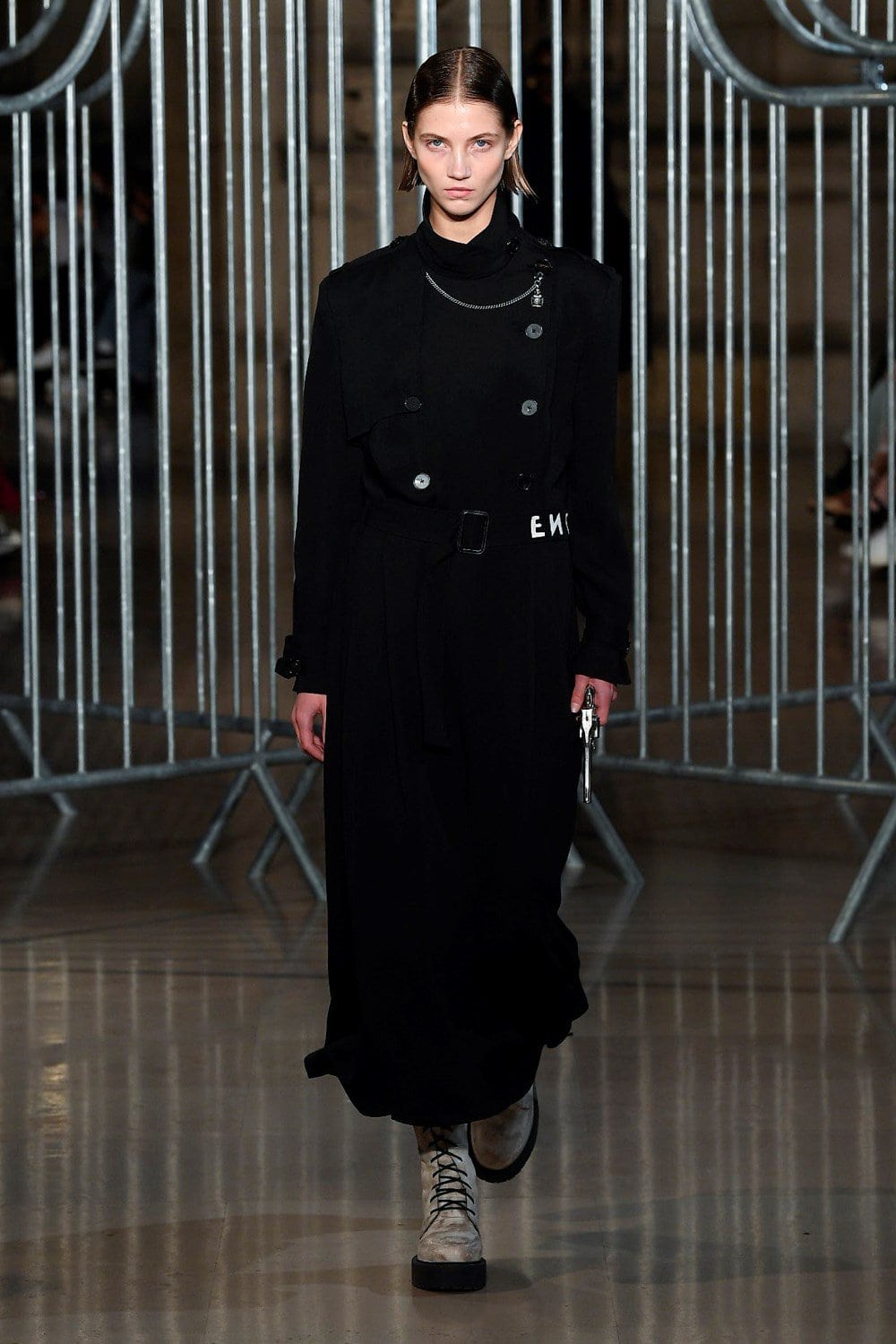 Next year, Henri Alexander Levy will celebrate the 10th anniversary of his conceptual fashion brand named 'Enfants Riches Déprimés'. Fascinated with subcultures, nihilism and the idea of rejecting the mainstream, Levy has crafted his own niche and built a loyal customer base over the years. If the collection he showed in Paris was sharp and dark, it was also refined and wearable, paying attention to every single detail.
"I always want to present an emotional show, something that creates a strong reaction. This isn't about trends at all, but what I feel like wearing at a precise moment. Putting a show together means that you really have to focus on the complete silhouette, including shoes, bags and other accessories. These pieces should last and have a timeless appeal."
If you think of punk as an attitude, philosophy or frame of mind, it will in fact never die, and fashion needs its underdogs. The looks that stood out the most in the show were his impeccably tailored suits, often double-breasted and featuring a stronger shoulder. They looked youthful paired with shorts or skinny knits, recalling the energy of early 80s new wave, as well as American punk. There was hardly any sportswear in the show, which also made a statement against so-called luxury fashion that tends to rely on sweatshirts, tracksuits, hoodies and printed t-shirts. Going back to the refinement and structure of tailoring felt like the right thing to do and Levy emphasized streetwear fatigue when evoking some of his key pieces.
"We have seen a lot of street within fashion lately, which has become boring and predictable. Tailoring creates a different kind of impact, and I also learned that when you work on a show, you need something that is sharp and graphic. I really enjoyed designing those pieces, which can be worn by men and women alike."
Levy certainly knows how to make leather desirable, and there was plenty to choose within the collection, from a shiny biker jacket worn with matching slim pants to a beautiful black belted trench jacket. A sleeveless leather pinafore dress, paired with a tailored shirt with contrasting cuffs and collar seemed Goth and Mod at once, playing with the story and evolution of subcultures, from the early 60s to the late 70s.
---