Review of Fendi 'Golf Capsule' Fall 2023 Ad Campaign
In Fendi's latest unveiling, the Golf Capsule, less is unmistakably more. Channeling an aesthetic that's pure classic elegance, the campaign allows the products to truly shine. Each piece, from the understated beige and navy-blue palette to the subtle FF logo touches, speaks volumes without shouting. It's a masterclass in restraint and sophistication, with the collection's apparel and accessories embodying Fendi's signature craftsmanship. Amidst the subtle allure, it's the accessories – the luxe Cuoio Roma leather golf bag, the meticulous golf gear – that stand as silent yet powerful protagonists. As the capsule makes its debut at the Fendi Roma Palazzo boutique, it's evident that in the world of golfing fashion, Fendi's campaign is letting its timelessly stylish products do all the talking.
Fendi's latest venture, the Fendi Golf Capsule, brings together luxury, style, and a touch of playfulness for golf enthusiasts. This collection features ready-to-wear apparel and accessories that blend golf essentials with Fendi's signature craftsmanship. The color palette of classic beige and navy-blue lends a sophisticated yet sporty vibe to the capsule, reflecting the brand's attention to detail. Standout pieces include a short-sleeved polo shirt with a subtle FF logo, Bermuda shorts, and a matching knitted gilet, combining comfort and sophistication. A hooded rain jacket in ecru and midnight blue, with a reversible azure side, adds functionality to the range. The Fendi Roma logo makes a bold appearance on a long-sleeved cotton polo shirt and a nylon jacket, adding a vibrant touch. Accessories elevate the golfing experience. The black Cuoio Roma leather golf bag and the tobacco-colored FF logo fabric version exude luxury. Branded golf balls, tee holders, and a metal divot tool showcase Fendi's meticulous approach to golf gear. The golf club covers, crafted from white shearling with yellow FF logo intarsia, display creativity and attention to detail. The pre-launch at the Fendi Roma Palazzo boutique in Rome during the Ryder Cup is an exciting addition. The global availability of the capsule from October 5th, 2023, in select boutiques and online ensures golf enthusiasts worldwide can embrace Fendi's style on the course.
In summary, the Fendi Golf Capsule combines luxury and functionality, infusing Fendi's distinctive style into golf apparel and accessories. This campaign effectively communicates the collection's features, design, and availability, making it a stylish addition to Fendi's fashion portfolio.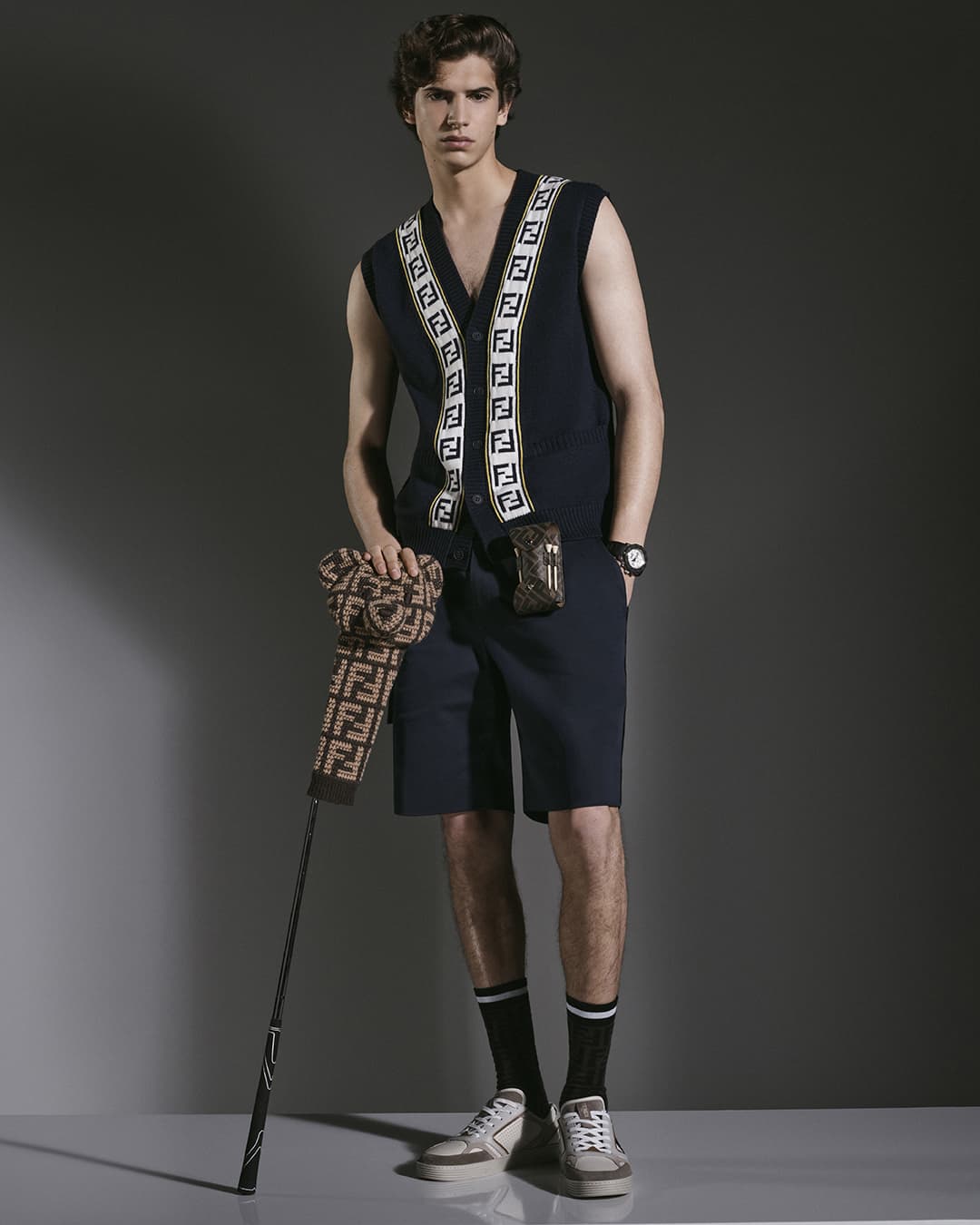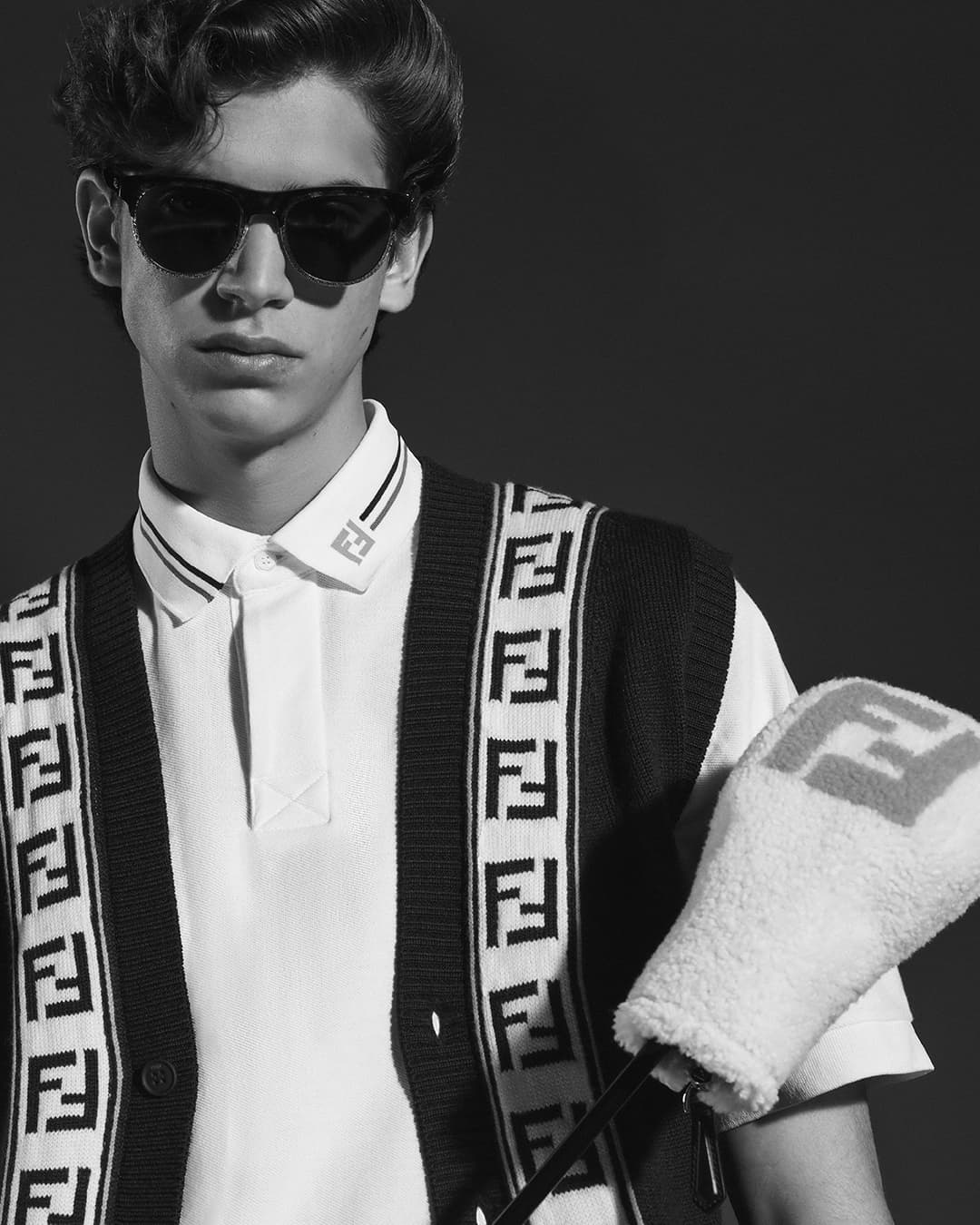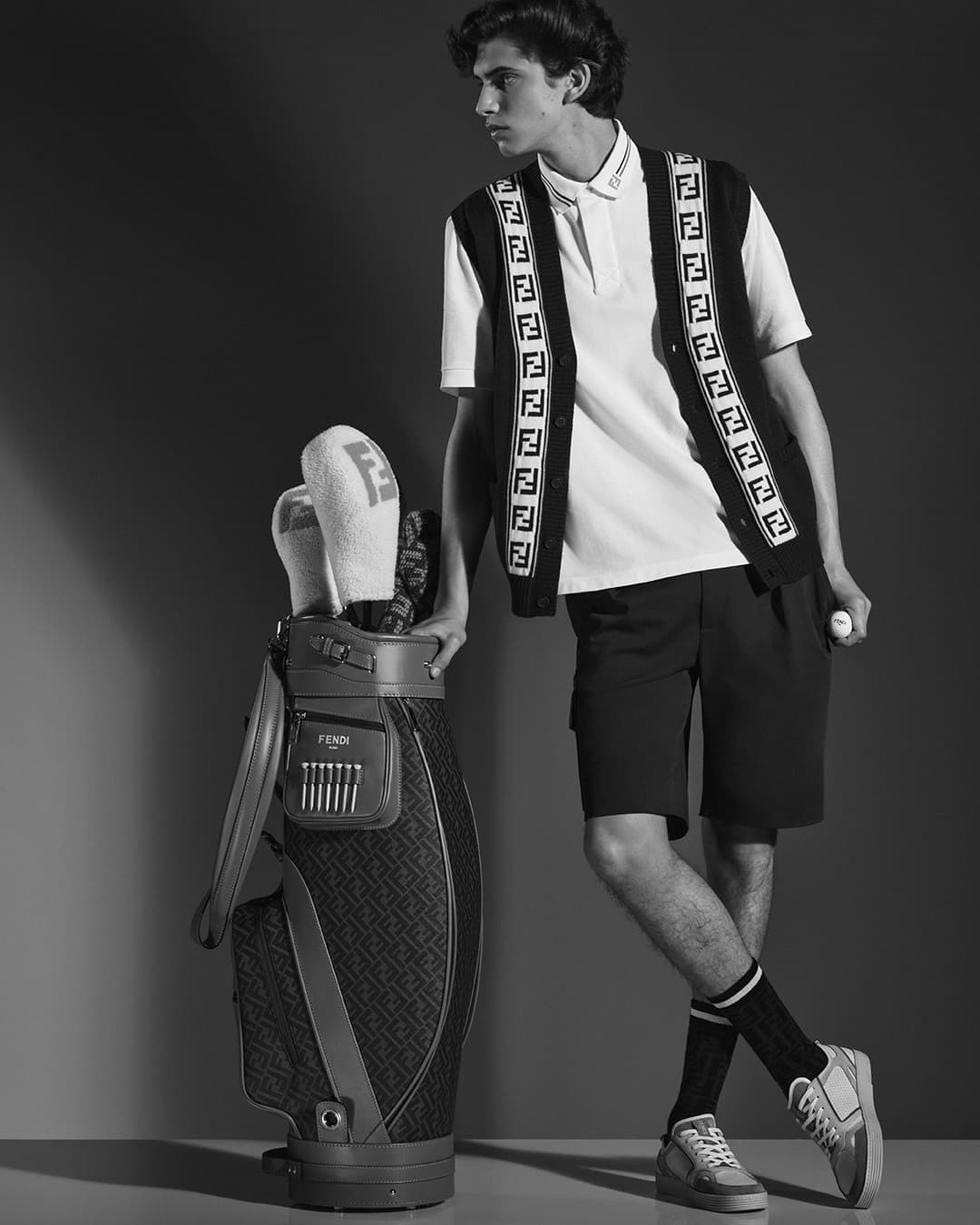 Fendi Men's Creative Director | Silvia Venturini Fendi

---