Review of Hermès Fall 2021 Men's Ad Campaign by Photographer Anne Marieke Vandriemmelen with model Finnlay Davis
Hermès explores the layered interactions of form and space in a new Fall 2021 Men's campaign by photographer Anne Marieke Vandriemmelen.
The house's new Fall collection explores a hybrid interplay of inner and outer. Replete with details like out-of-frame pockets and subtle, playful asymmetry, the pieces offer a layering of nonchalance and elegance. The recurring chino trousers with a vertical zip at the cuff – combining tradition and class with technical streetwear or sportswear practicality – is an especially strong example of the collection's conceptual themes.
Vandriemmelen's photographs brilliantly embody this motif of interpenetration and simultaneity. She captures model Finnlay Davis in an outdoor space – a rolling wheat field that gently meets mist-shrouded mountains in the distance – dotted with discrete architectural features. The combination of the natural landscape and the man-made interior elements blurs the distinction between interior and exterior. In one image we look through a circular window to see Davis meeting our gaze; in another we see him standing before the wall from which the window is cut. Elsewhere, he stands on pillars that seem to hold up nothing, or perhaps the sky.
The color images develop a nice harmony of colors between the natural elements and the collection's earth tones and occasional brights, while the black-and-white photographs invite an introspective consideration of perspective, form, and proportion.
Visually crisp and complex, ambiguous and ever-shifting, the campaign thoughtfully translates the aesthetic concepts of the collection into a gorgeous set of imagery.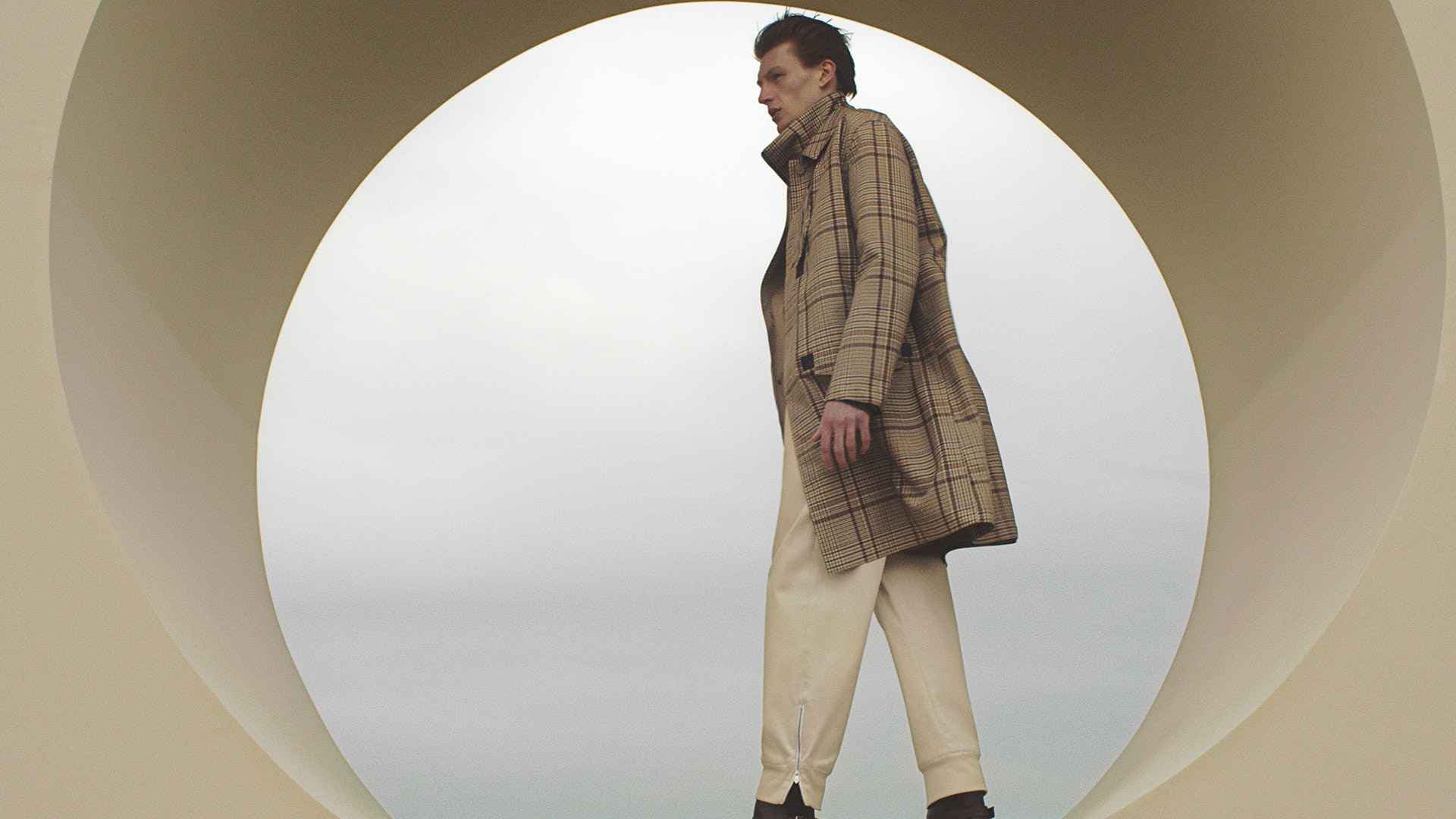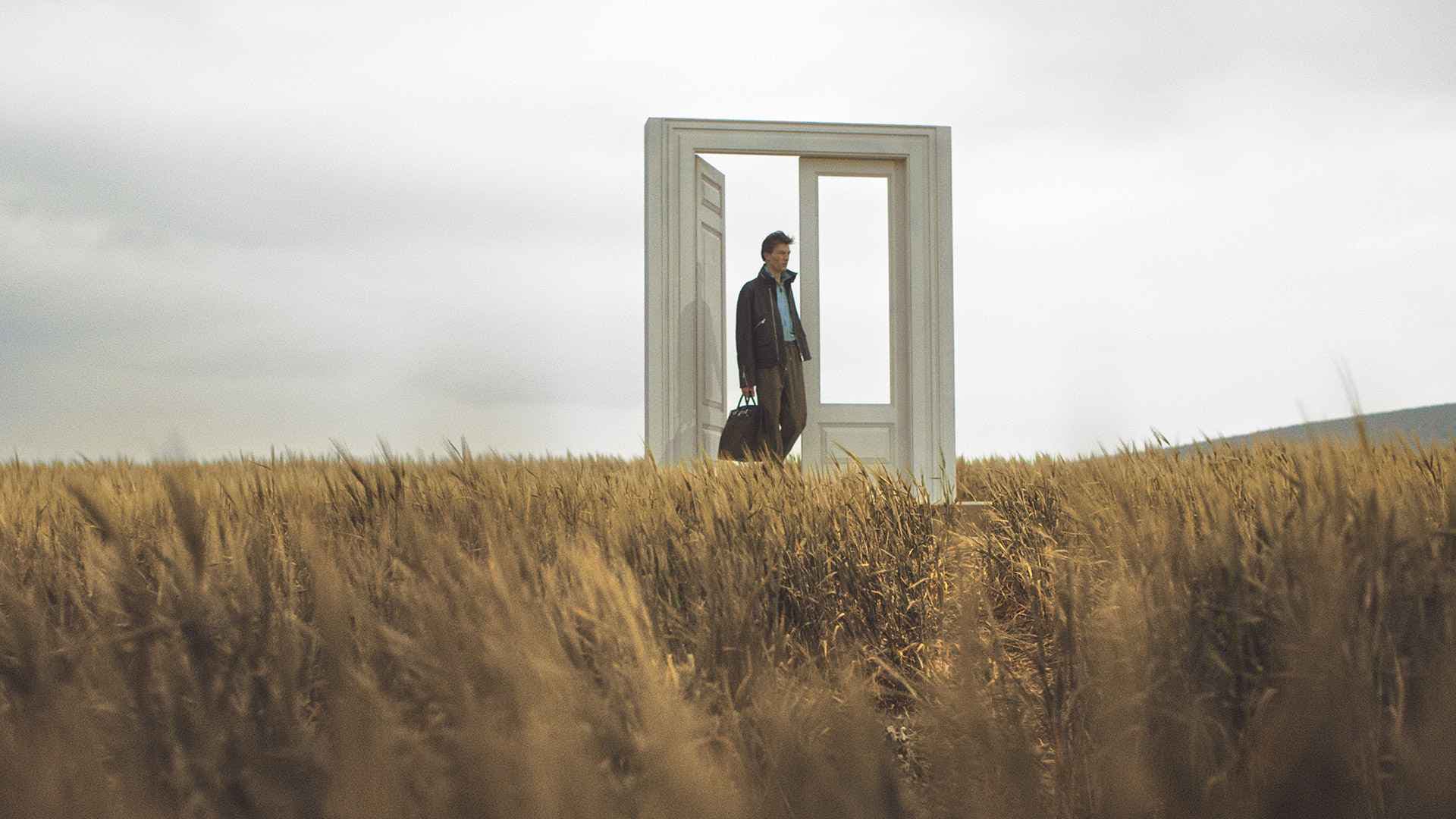 Photographer | Anne Marieke Vandriemmelen
Model | Finnlay Davis
---