---
The truth is, we are all paid to think. And even the best of design houses need some outside thinkers every once in a while, to either get back on track or catapult their brand. During these moments of transition, Jacob Wildschiødtz, Executive Creative Director of agency NR2154, has earned a reputation as the man to call. Be it delving into an archive or starting from scratch, Wildschiødtz and his team have delivered striking visuals for brands like Uniqlo, Tiffany, Tom Ford Beauty, Georg Jensen, Diesel, and Moët Hennesy with a keen eye for integrating sharp graphics and typography. Those same eyes have helped bring magazines Love, Free, and Rika to life. The Impression sat with Wildschiødtz to talk about how he got his start, distilling the core of brands, skateboarding, and laboratories.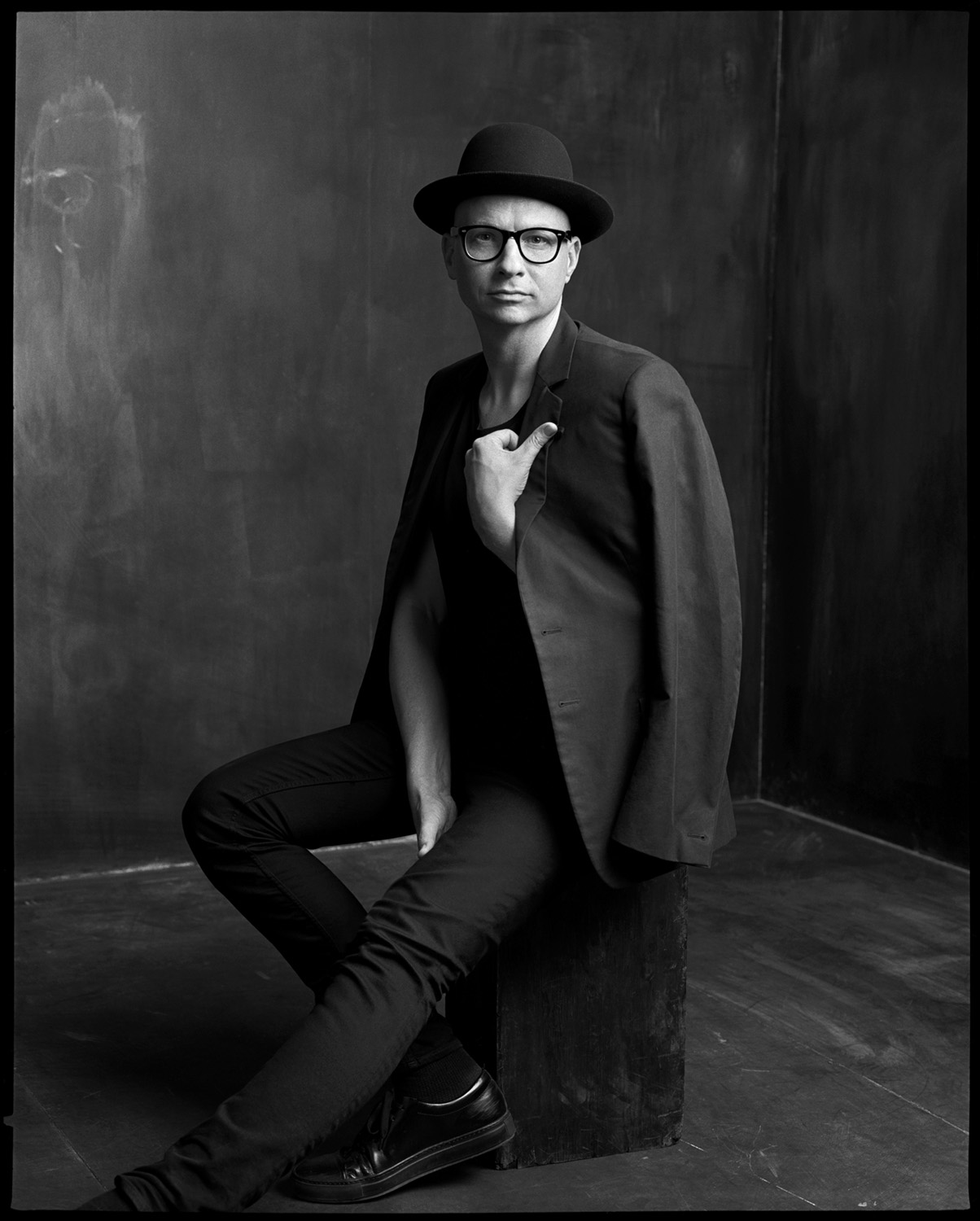 Kenneth Richard: Jacob, thanks for taking the time. You're a unique balance of print and branding as you've been doing magazines for a while now, but you also founded an agency and have grown it in New York over the past 10 years. Can you share with us how this all started?
Jacob Wildschiødtz:They are pretty related actually, as my passion for art direction and my career grew out of the magazine world: publishing, directing, editing, designing, and shooting. It began when I co-founded a skateboard magazine with Troels Faber in Denmark, which developed into a new magazine that was about fashion, music, art, and design—a lifestyle magazine really. It all started there, and that is why magazines are still very close to me. Of course, when I'm on a deadline, it is late at night, and the studio has been working 20 hours a day, I say to myself, "This is the last magazine I'm going to do." Then the next month, a new project starts up, and I get into it again. It is just a passion of mine.
I really enjoy telling stories, curating, creating, designing, art directing, and doing so in a tight team. Magazines gave me the opportunity to create everything down to the last detail which is very much in my nature, and how I work.
I was very fortunate to work with Lee Swillingham, a great creative director, on various projects, and he brought me in on Love magazine as a design director. I took over from him and Stuart Spalding when they left Love, and I brought in the whole studio. It was a fantastic opportunity and experience working with Katie Grand and everyone at the magazine. I'm very grateful for it.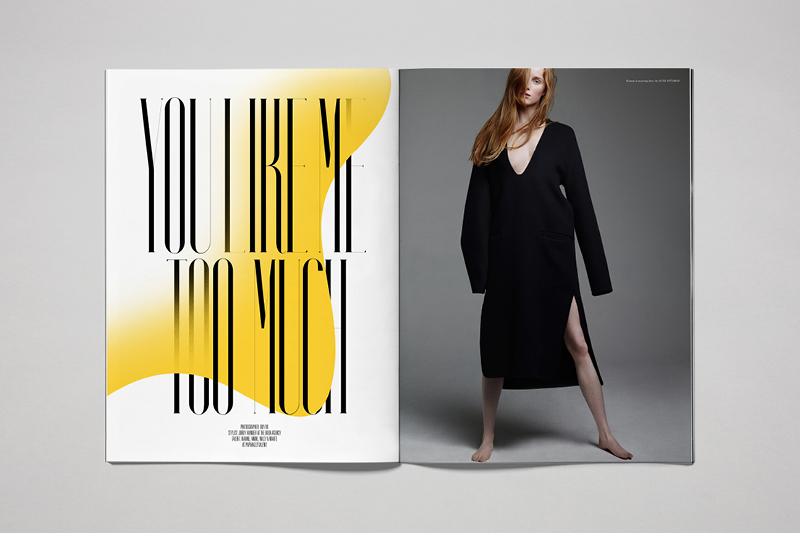 Kenneth Richard: How did you transition from magazines to an agency?
Jacob Wildschiødtz: It grew very organically. We started getting connected to brands through the magazine, and they would ask if we could take our approach to storytelling, applying it to their seasonal campaign or other specific pieces of content or design. That propelled us into working with brands and doing more work for clients in general— everything else took off from there.
I was looking for bigger challenges, and the experience of working with new people has always been a passion. I had the opportunity to do some projects in New York, and that quickly grew into even more new projects. So, we thought, why not just open a hub of the studio here, and now, it's already been 10 years. We have more than 20 people in New York.
We are not structured in a traditional "big agency" format, but we do have "full-service" capabilities. Recently, we added in-house content production, grew our creative strategy team, and introduced an industrial design practice focused on beauty and product design. Combined with our expertise in branding and image making, we work collaboratively across what we call Brand Creation and Brand Expression.
Brand Creation is shaping new brands, or re-establishing existing brands. This includes everything from research, strategy, and positioning, to naming, brand architecture, and identity design. Brand expression is sharing a brands story with the world. This can include things like campaigns, custom publications, films, social content, product design, exhibitions, and more.
Our goal has always been to solve big problems, and create a positive impact and opportunities for our clients — but with the attention to detail, flexibility, and creative passion you can only find in a smaller, boutique studio. Collaboration is still a big part of what we do, and we frequently bring in specialists from our global network which I feel adds a lot to the work and the process.
Kenneth Richard: What are the differences between working for brands/labels/designers and publications?
Jacob Wildschiødtz: Brands have more objectives. At the studio, we always work with brands based on a strategic foundation. It isn't just about pretty pictures and graphics. We start by analyzing and understanding the problem we are trying to solve — identifying the opportunity. What we do isn't about creating fake brands, but distilling and digging into the core of what these brands are and working from there. It ranges from fashion to beauty, lifestyle, luxury, jewelry, art, and culture.
In the magazine world, it isn't as much about trying to solve a specific problem. I see publications as a laboratory where you can be free to develop creativity in many different directions with storytelling as its essence. Of course, this is a great freedom, but I also think it gives us a toolset that we can use to cross over into the work we do with brands.
This point where brands and authentic stories meet is quite interesting to us right now. People don't really want to consume advertising, they want great stories.
Kenneth Richard: Apart of those stories has been the interesting graphics and typography. How important are they in your work?
Jacob Wildschiødtz: They're very important, but of course not in equal amounts for everything we do. Coming out of the magazine world, I can see that special harmony and balance, or energy and tension that can happen between imagery, graphics, and words.
It is one of those places where my fascination with details comes in. The saying, "the dragon comes alive when you put the last dot on the eye," is very true especially when you work with magazines and communication, as everything has to work together. You can communicate emotion in the way you set a word or treat a serif. It is very important for us that the imagery and graphics work together and not just as an afterthought, like a pretty picture with a logo slapped on it.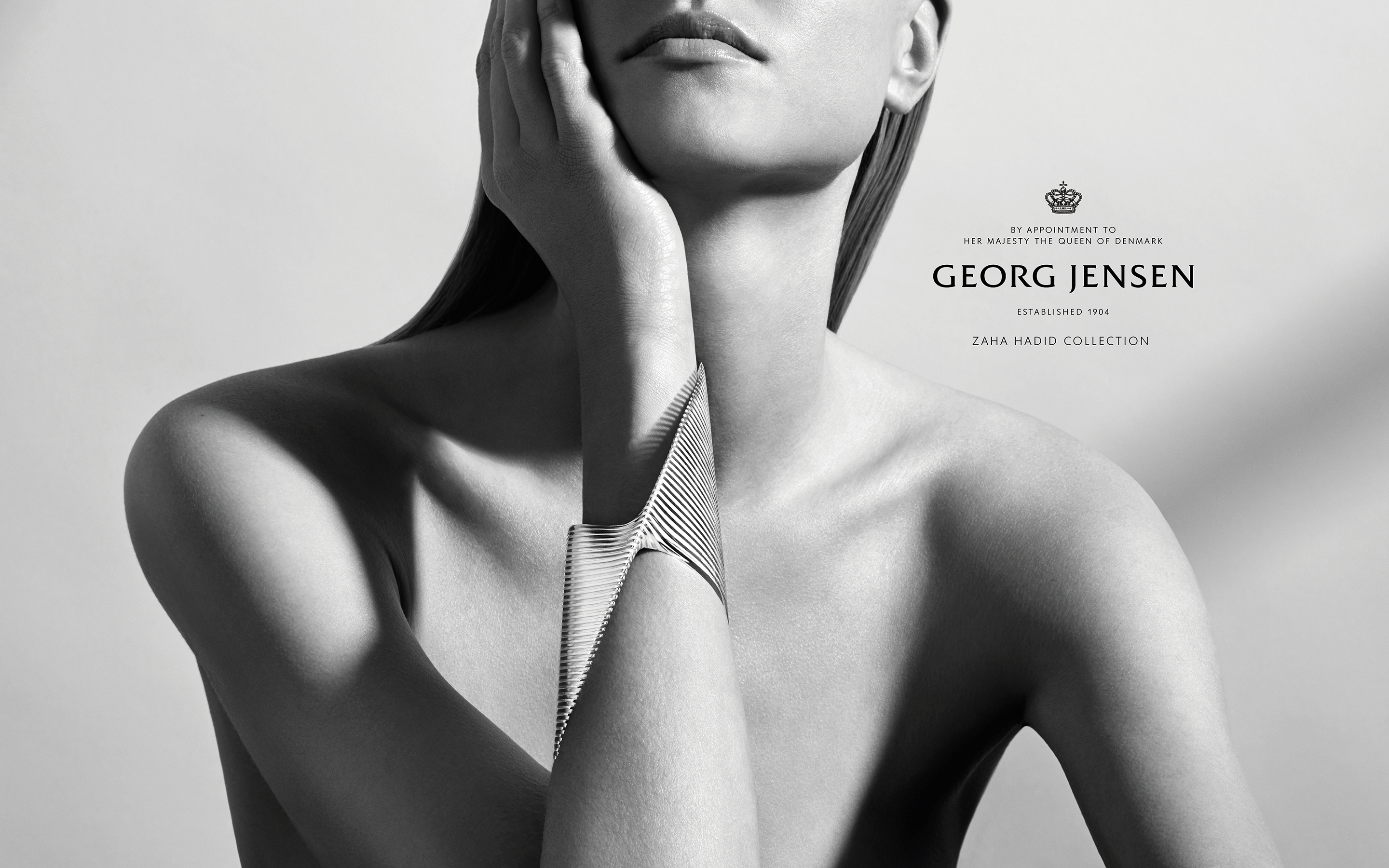 Kenneth Richard: Let's talk tech for a minute. Is technology changing the way you work or the creative process at the studio? What are the new deliverables specifically?
Jacob Wildschiødtz: I grew up in a really exciting time when a lot of technology was taking shape, and I think the intersection between fashion, art, technology, and design is where everything is happening now. At the studio, we always talk about how we can use tech to connect people with brands in new ways. Even though we aren't a digital agency, it is very important for us to stay in tune with what is possible.
We have seen technology change the media landscape, and this has really put focus on certain types of deliverables. We have tried to respond to this and get ahead of the curve. For example, we are creating more content strategies for brands, as opposed to just seasonal campaigns. Certainly, we still love telling big glossy stories, but we also see the opportunity— and this brings us back to our editorial roots — of creating more evergreen content platforms for brands.
Kenneth Richard: Often, creatives' personal and public lives blend, as they tend to work on what they love. Is the same true for you?
Jacob Wildschiødtz: Yes, they are one for me. I'm really fortunate to do what I love, and I'm really fortunate to do what I love with the people that I love and respect. For me, teamwork is where the magic happens.
Kenneth Richard: Jacob, thanks. We look forward to watching more magic happen for you.
Jacob Wildschiødtz: Great, and thanks Kenneth.
Portrait Photo | Mark Seliger for The Impression 250
---