---
Constant interactions with nature and her uncompromised beauty. In Jil Sander's latest Fall Winter 2019 ad campaign, the house travels spontaneously to Scotland to capture the power of the environment set beside their newest collection. Creative directors Lucie and Luke Meier travelled for days along the Scottish countryside with photographer Nigel Shafran, never planning for a shoot or artificially concocting a backdrop, but instead letting the places speak to them and connect with each person.
It's clear in every beautiful image that humans and nature are equals, and no matter the setting, whether ocean or fields or roads, Scotland is undisputedly as beautiful as the clothing itself.
We are pleased that these images show both a strength and a vulnerability. The collections were intentionally protective and strong, but have a delicacy that is equally important. Nigel's images have a depth and resonance, and convey the emotion and feeling we intended.

– Lucie and Luke Meier | Jil Sander Creative Directors
The pictures capture the power of the changing environments, complimenting the simplistic style of the brand's newest designs. Clearly, the naturalistic work ethic behind this unique campaign is what we never knew we needed. Scotland is beginning to look like the perfect place to live, and dress, as our best selves.
I know what I don't want to do, but I am not always certain of what I do want to do until I see it.There are more infinite possibilities working like this… it makes it more open to different pictures and ideas.

– Nigel Shafran | Photographer
A road trip. Arbroath, Loch Earn. The names of the places in Scotland, where Lucie and Luke Meier invited photographer Nigel Shafran to portray their latest Fall / Winter 2019 collections, are landscapes in themselves. The power of the environments, the backdrop of the rapidly changing sky, the soft, diffused light. Scotland has a certain delicate aspect, and yet simultaneously an overwhelming power. It is a place to be surrounded by the rhythms between the sea, the fields, the roads, and the buildings, where nature and humans merge in such a distinctive way. No matter how far, Scotland is familiar, an archetype.
The intention of the campaign was to capture the feeling and emotion of the collections in intimate and grandiose environments, but in a spontaneous and natural way. Traveling together for several days provided time for the right moments to present themselves. Nigel Shafran's images are portraits of people and places echoing each other.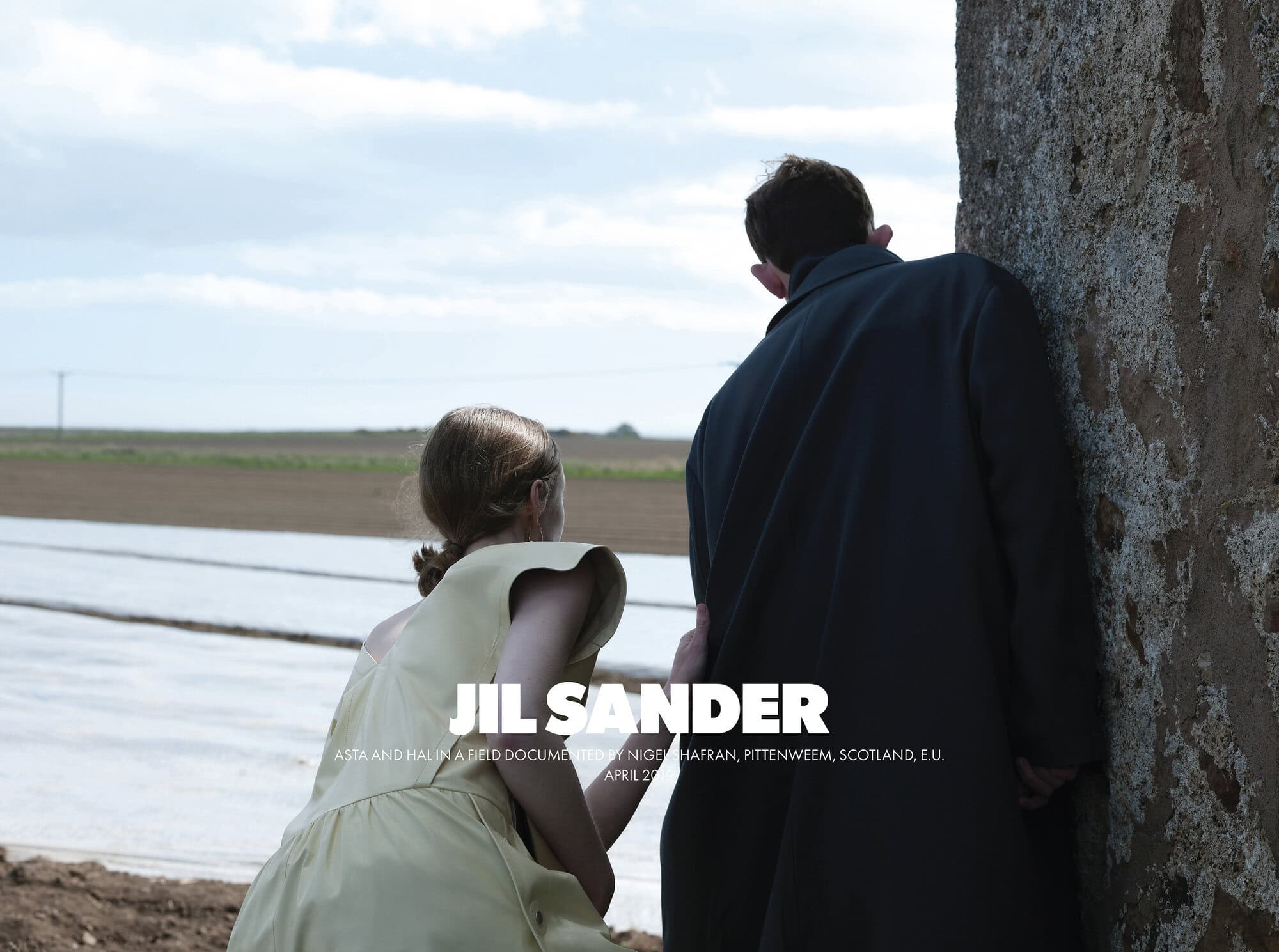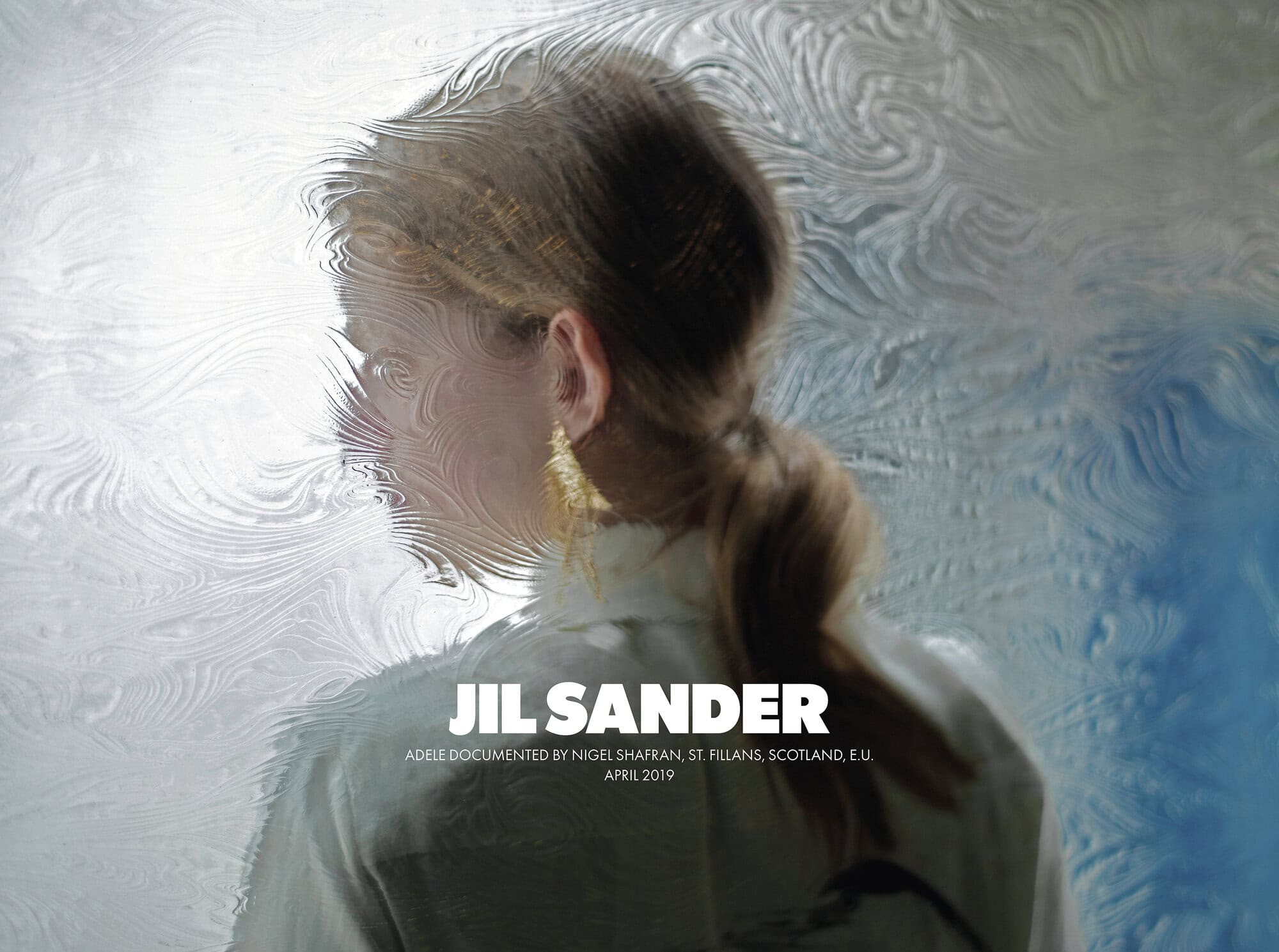 Jil Sander Creative Directors | Lucie and Luke Meier
Creative Director | Heiko Keinath
Photographer | Nigel Shafran
Models | Adele Taska, Asta Stensson, Hal Haines, Hannah Wick, Jackson Hale, Leon Dame
Hair & Makeup | Mark Hampton
Location | Scotland


---