---
Review of Michael Kors Fall 2022 Fashion Show
Easy Glamour
By Anna Ross
There's an underlying mood of optimism permeating the New York collections. The designers here are ready to shun their slacks and paint the town red. For Micheal Kors, he's ready to paint the town red, camel, grey, yellow, hot pink, orange and metallic, but never all at once.
This tight, monochromatic colour palette defined the show, which was as cool as it was commercial, Kors striking the perfect balance between the two. Did I crave a little more depth? Yes. But Micheal Kors has been round the block a few times and knows what sells for him and why. Tonight was a perfect demonstration of floor fillers and club classics; these girls moved from day to evening in cocooning camel coats, 80's leotards, cut out knitted dresses and cashmere jackets, falling off the shoulder just so.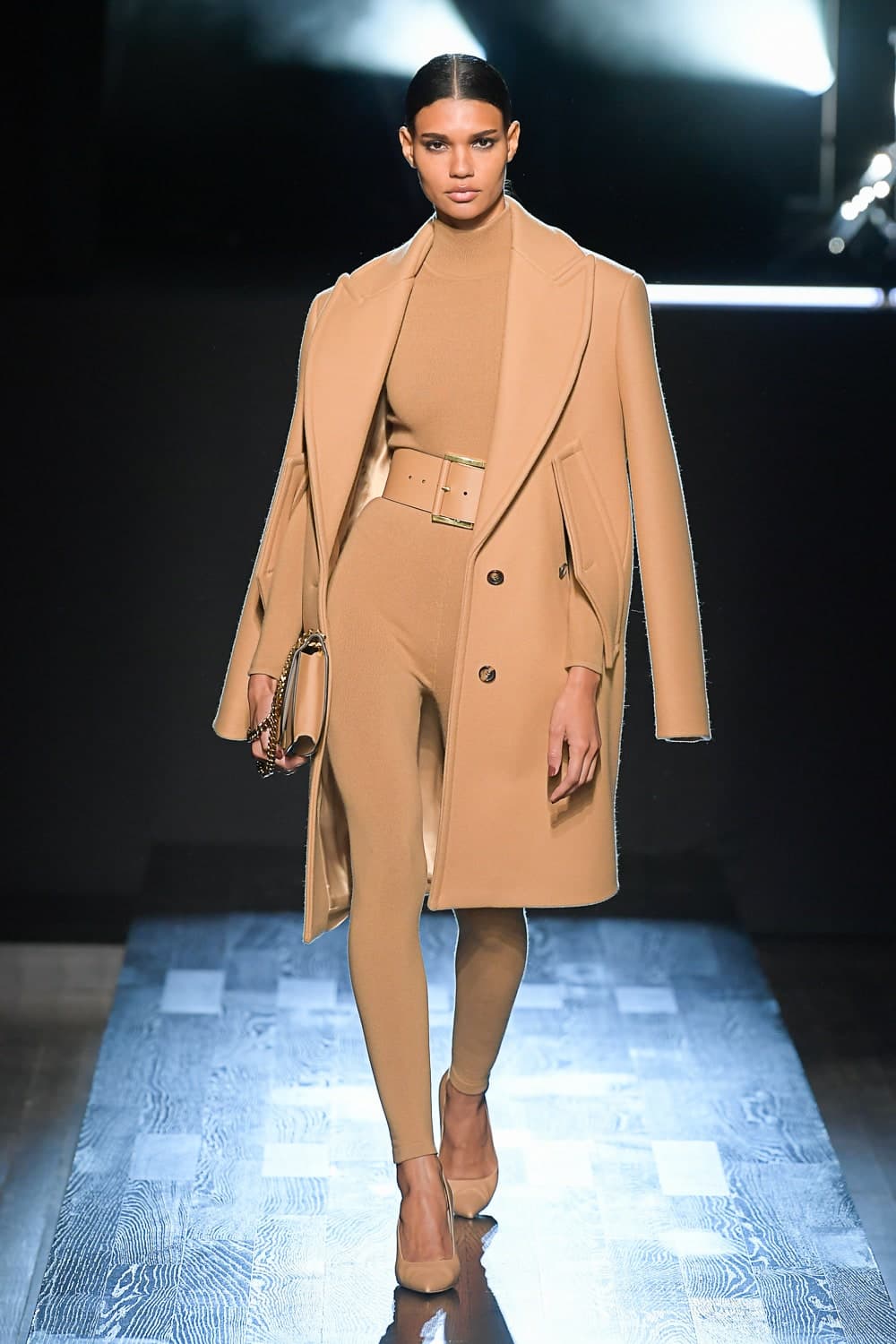 Although, unlike many other collections who have suggested evening attire is bag with a bang, there was an ease and comfort to looks that you didn't find yourself googling 'control pants' alongside adding to basket.
This week we've seen looks that only a fraction of women could wear on an evening, but Micheal Kors hit the sweet spot in clothes that looked great on women of all sizes and all situations.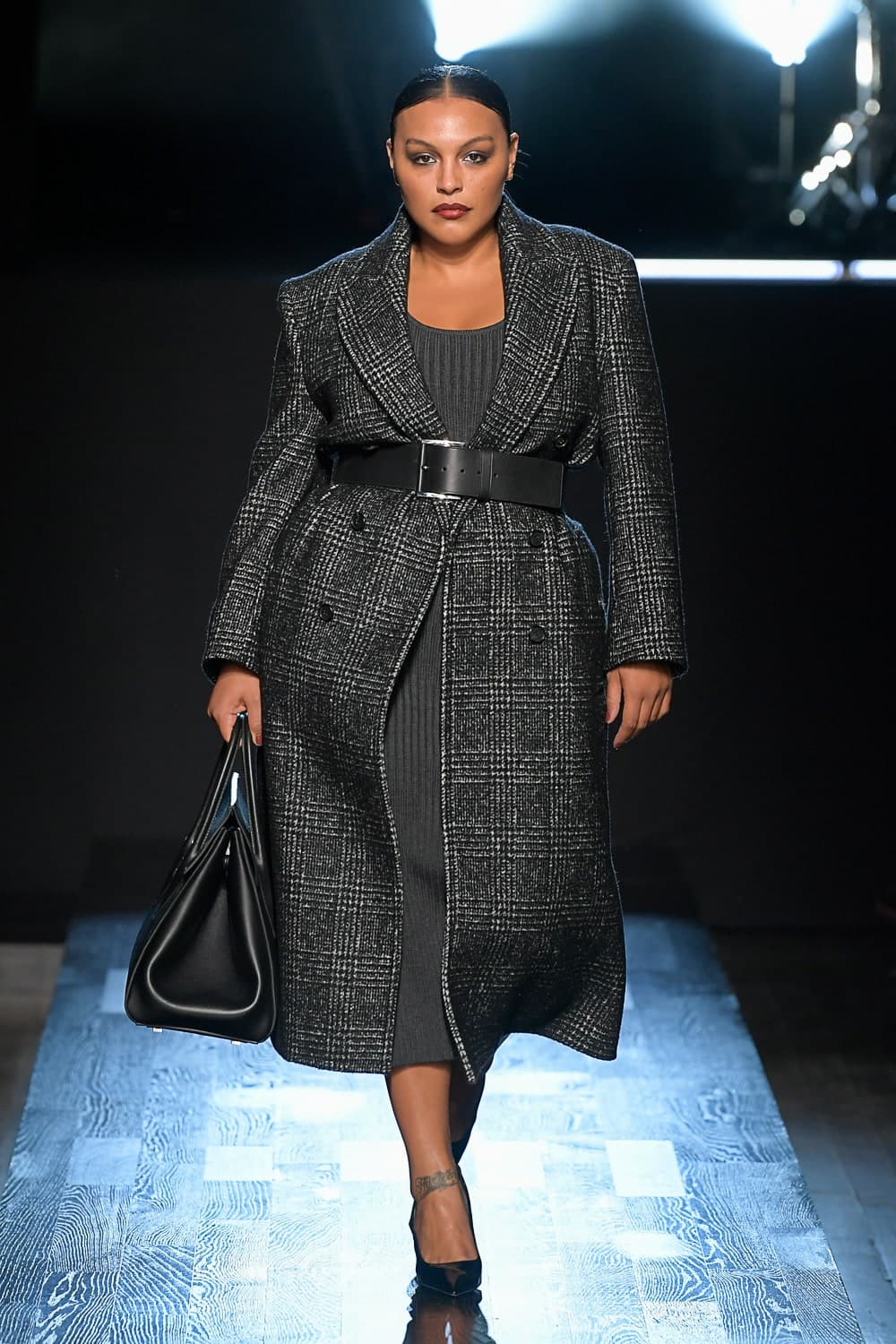 There's a Kors in there that anyone can get on board with. For me, I'd flock towards his tailoring, which came in two and three piece renditions, which incidentally has been a key thread throughout collections in New York.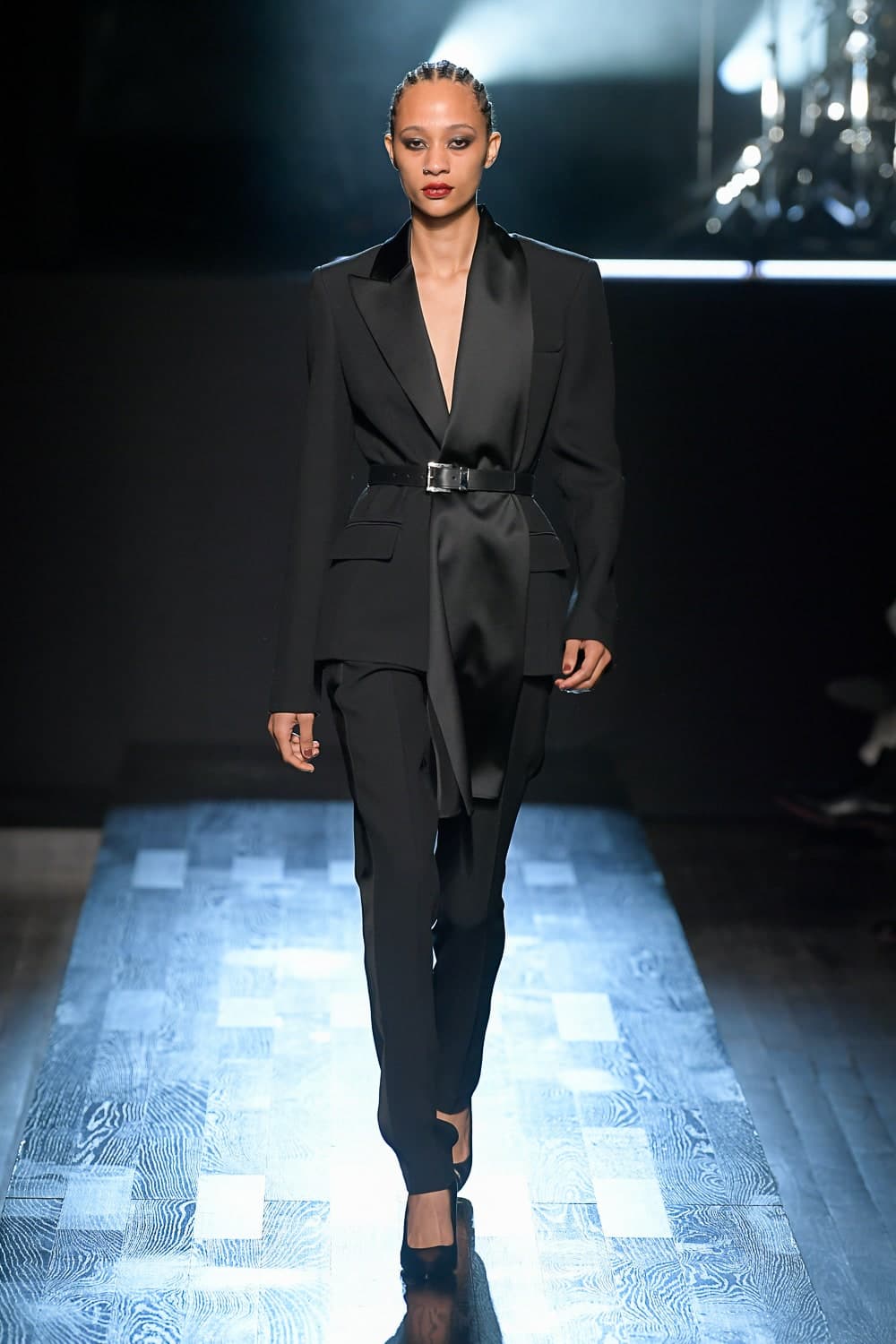 One particular suit featured an extended lapel, which took the look into a more contemporary direction. I craved a little more of these twists and turns, but I'm not a Kors customer, who will do doubt love each and every piece of the collection and be able to slot it right into their day to night wardrobe.
Coats were a stand out throughout the show. In this icy New York weather you can see why many designers make this category their hero for the season. No doubt you'll see several pieces lifted in the high street stores, which is part of the parcel of putting forth such everyday, translatable designs on the runway.
---