Review of Miss Sixty Fall 2022 Ad Campaign by Photographer Zoey Grossman with model Bella Hadid
Bella Hadid takes throwback denim to the future with a new Fall 2022 campaign for Milanese cult jeans favorite Miss Sixty. The model is captured by photographer Zoey Grossman.
The campaign achieves an impressive balance of visual moods by feeling both throwback and futuristic. The sense of a retro editorial shoot is further emphasized by the Y2K-esque styling moments (including the infamous whale tail). Meanwhile, slickly futuristic and sci-fi backdrops launch Bella into the space age.
The accompanying film continues to push this contemporary energy, deploying dynamic cinematography, layered editing, and propulsive electronic music to make the model's movements through an all-white studio space feel like the epitome of style power.
While Miss Sixty – with its unique and exclusive focus on women's denim styles and a three-decade history – feels like it should be a more commonly known name, the brand still largely lingers in the cultish shadows. However, with a campaign like this one, which keeps a sharp and bold focus on communicating the brand's signature style, and, most importantly, the casting of which boasts a megastar of the moment, we won't at all be surprised if the brand achieves a breakthrough.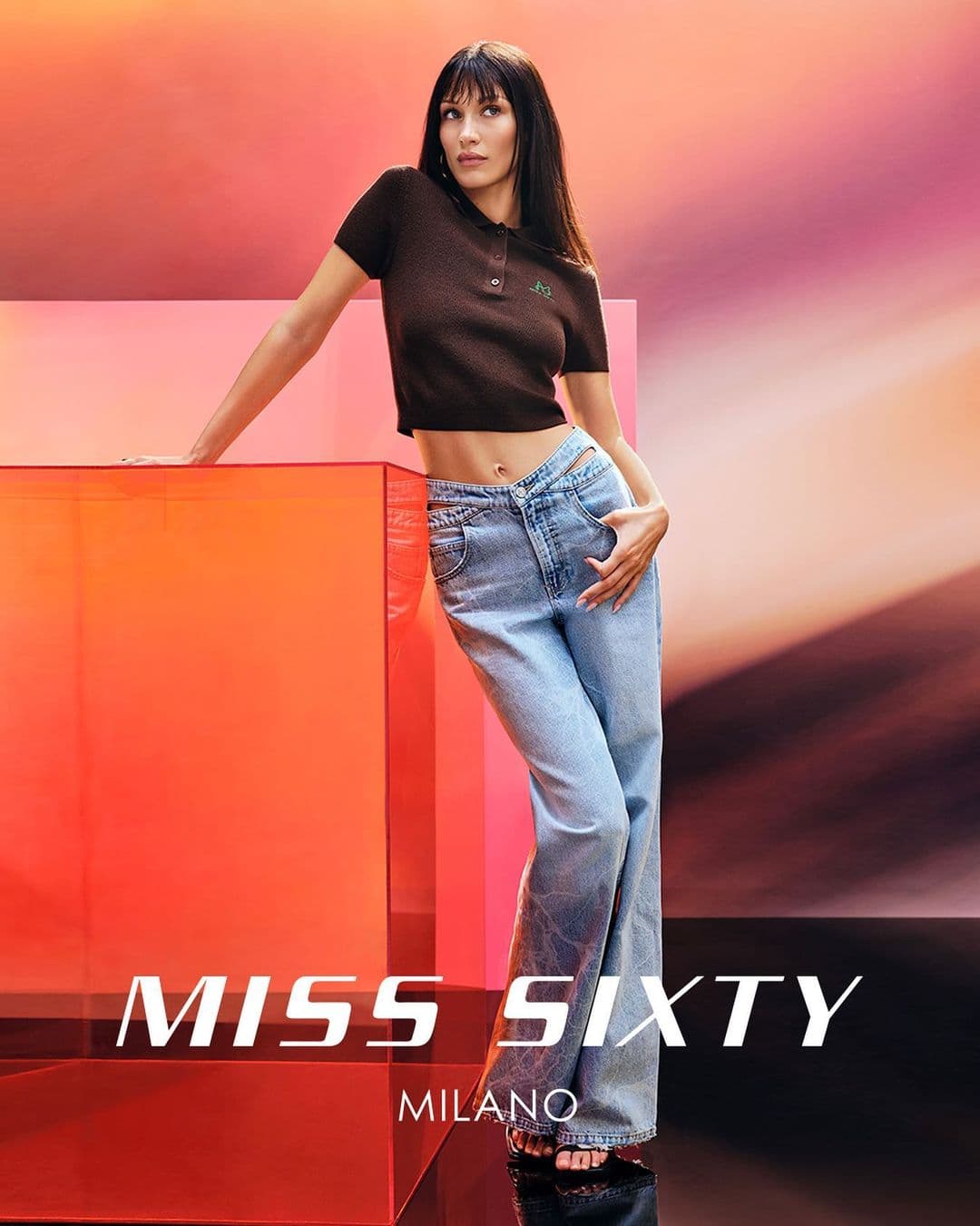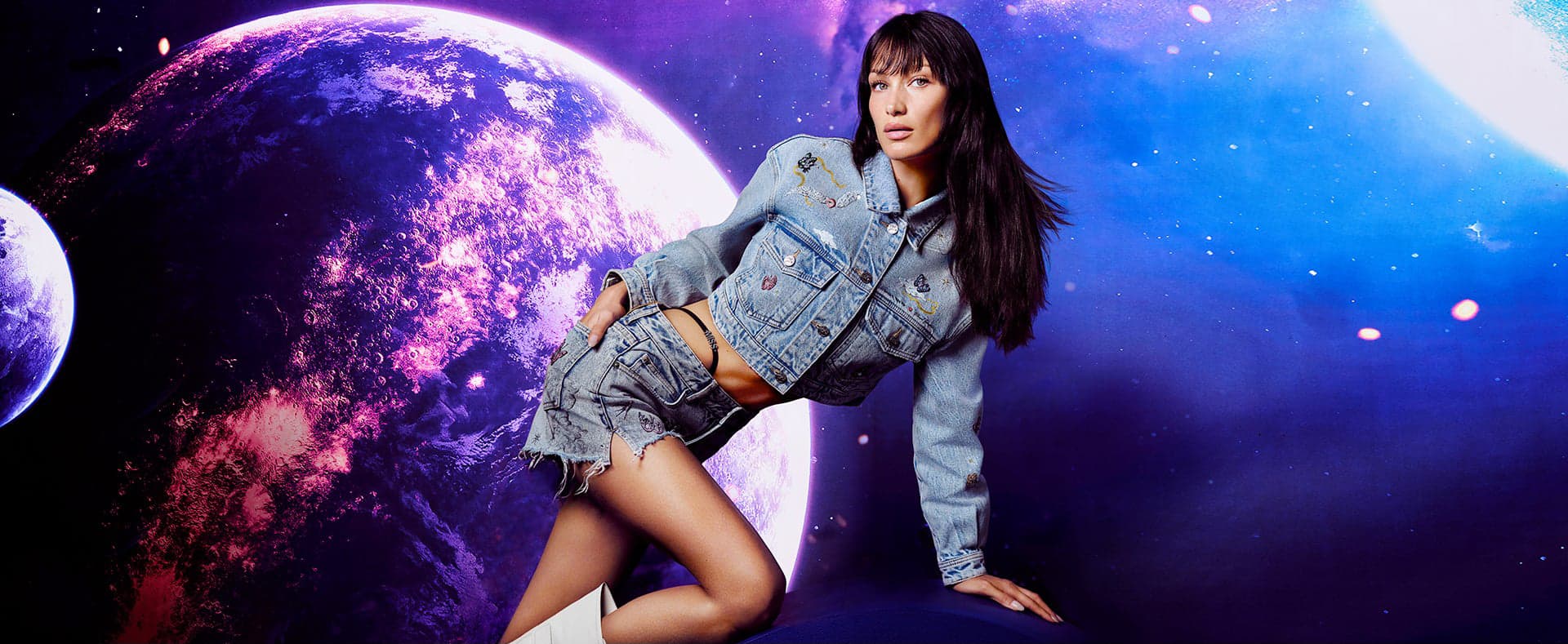 Photographer | Zoey Grossman
Model | Bella Hadid
Stylist | Haley Wollens
Hair | Evanie Frausto
Makeup | Raisa Flowers
Manicurist | Dawn Sterling
Producer | Zach Crawford
Post Producer | Danica Ferrin Klein
Set design | Danielle Von Braun
DP | Zexi Qi
Steadicam | Franz Brun
Gaffer | Ben Duff
Key Grip | Rolan Shlain
DIT | Juhn Osterman
Jean Embroidery | Phannapast


---