Review of Skims 'Cotton Collection' Spring 2022 Ad Campaign by Skims Creative Director Kim Kardashian with Photographer Donna Trope with Talent Rosalía
by Aidel Townsley
Fashion photographer Donna Trope shoots Grammy winning Rosalía for SKIMS new Cotton Collection. The shape-wear brand, founded by Kim Kardashian, launches their first bilingual campaign with the Spanish pop-star.
The collection is simple and elevated, comfortable for everyday wear, while sophisticatedly highlighting the contours and curves of the wearer.
Rosalía saunters towards the camera in a black motorcycle helmet with cat ears, reminiscent of a fierce predator and reveals a wet look hairstyle, done by stylist Akko Shirakawa. In Spanish, she playfully announces that "Everyone's wearing SKIMS." The challenge seems to say that even if everyone isn't wearing SKIMS, everyone should be.
Kim comments, "Rosalía's willingness to push the boundaries and experiment with her music and personal style has been a huge inspiration for me. This campaign is all about the energy and confidence that she brings to the world."
Rosalia's poise and bold attitude adds character to the uncomplicated nature of the campaign.
Black and white basics, juxtaposed against a grey background, comes into color with the musicians vibrancy and vivacity. Natural fabrics and seemingly non-photoshopped images speaks to the brands focus on inclusivity and simplicity.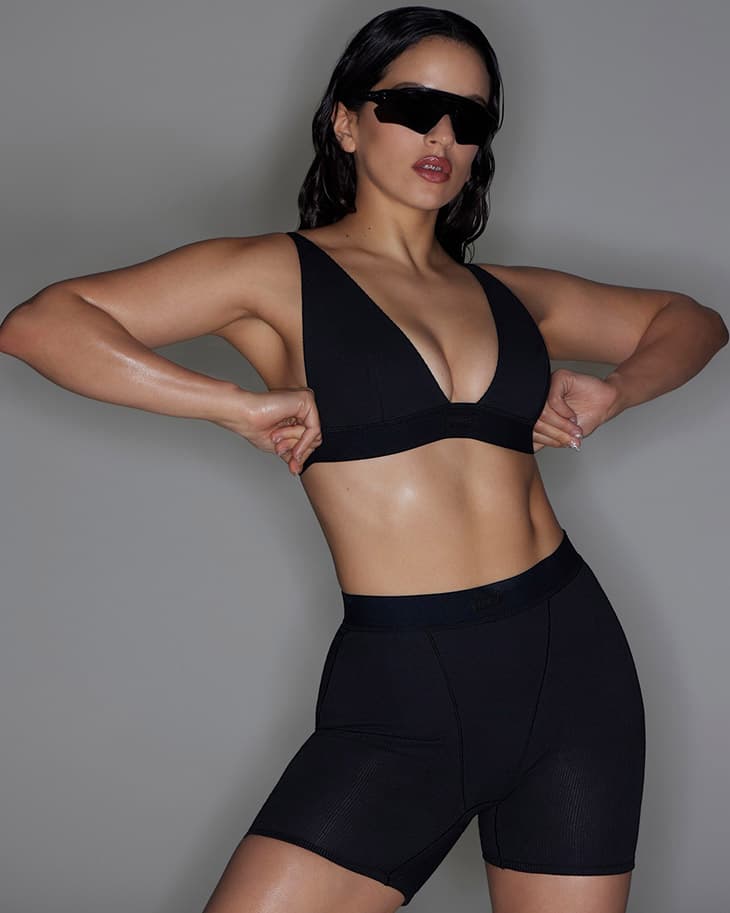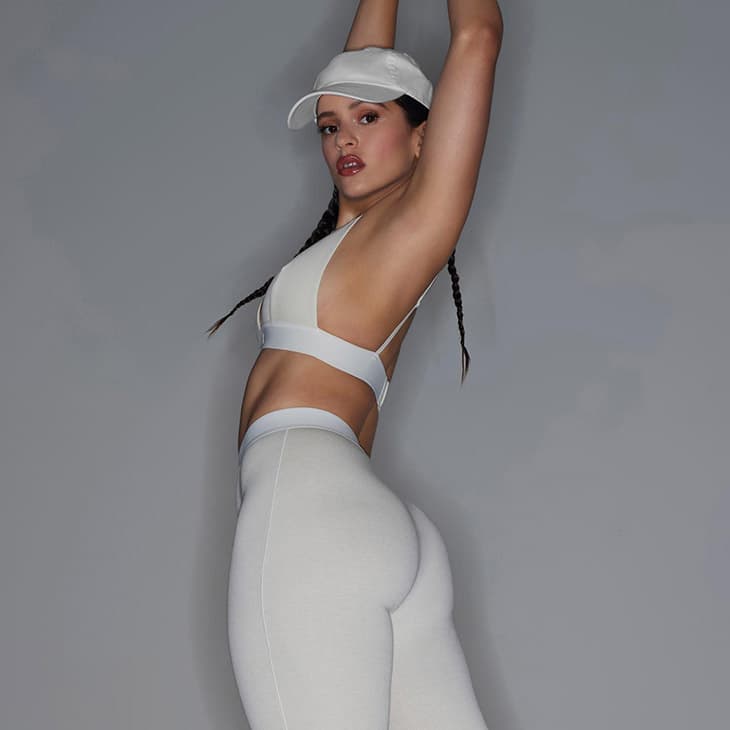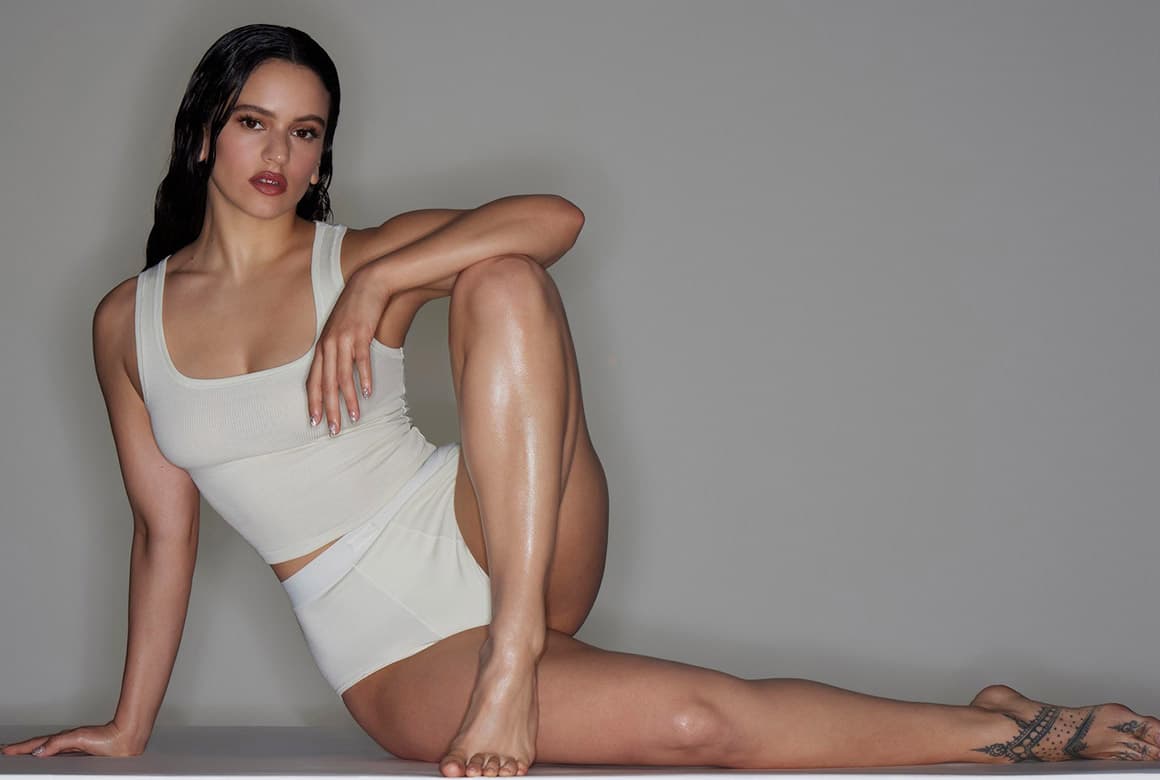 Skims Creative Director | Kim Kardashian
Photographer | Donna Trope
Talent | Rosalía
Hair | Akki Shirakawa
Makeup | Raisa Flowers
Manicurist | Mei Kawajiri
---