Review of Swarovski 'Metamorphosis' 2023 Ad Campaign by Creative Director Giovanna Engelbert with Photographer Steven Meisel
Swarovski unveils its captivating brand campaign, brought to life through the lens of renowned fashion photographer Steven Meisel. The visionary concept, conceived by Creative Director Giovanna Engelbert and enhanced by the artistry of makeup maven Dame Pat McGrath, takes the form of an enchanting journey titled "Metamorphosis."
At the heart of this campaign lies a celebration of joyful self-expression and the transformative power of crystals. Through the mastery of McGrath's makeup artistry, Swarovski's Florere, Idyllia, Gema, Dextera, and Millenia jewelry families are personified as ethereal beings, beautifully reimagined as tropical flora and fauna.
Meisel's photographic genius captures the essence of Swarovski's iconic jewelry designs in four captivating portraits, each portraying a unique character: the Butterfly, Parrot, Pineapple, and Turtle. These enchanting creatures epitomize the essence of joyful extravagance and the awe-inspiring wonders of the natural world.
Drawing inspiration from Swarovski's Austrian heritage, the campaign pays homage to the magnificent garden rooms crafted by Empress Maria-Theresa at Vienna's Schönbrunn Palace in the 18th century. These mythical spaces, adorned with murals depicting exotic flora and fauna from diverse corners of the world, serve as a muse for the campaign's enchanted crystal garden—a fantastical realm that evokes pure delight despite its departure from nature's reality.
Giovanna Engelbert, Swarovski's Creative Director, shares her vision: "In the same way, I wanted to create an enchanted crystal garden that does not exist in nature but still brings the same joy." This extraordinary crystalline garden seamlessly merges the jewelry pieces, undergoing a metamorphosis that channels the vibrant energy of tropical fruits, exotic birds, and magnificent animals, each exuding its own distinct personality.
The Metamorphosis campaign serves as a testament to the beauty and captivating power of Swarovski crystals—a catalyst for creativity and a source of boundless joy. It draws a parallel between the transformative nature of art and the transformative allure of jewelry.
Through Meisel's mesmerizing imagery, the enchanting characters come to life, showcasing the spirit and craftsmanship behind Swarovski's iconic jewelry families. With each captivating image, the Metamorphosis campaign invites us into a realm of joyful magic, where the splendor of crystals reigns supreme.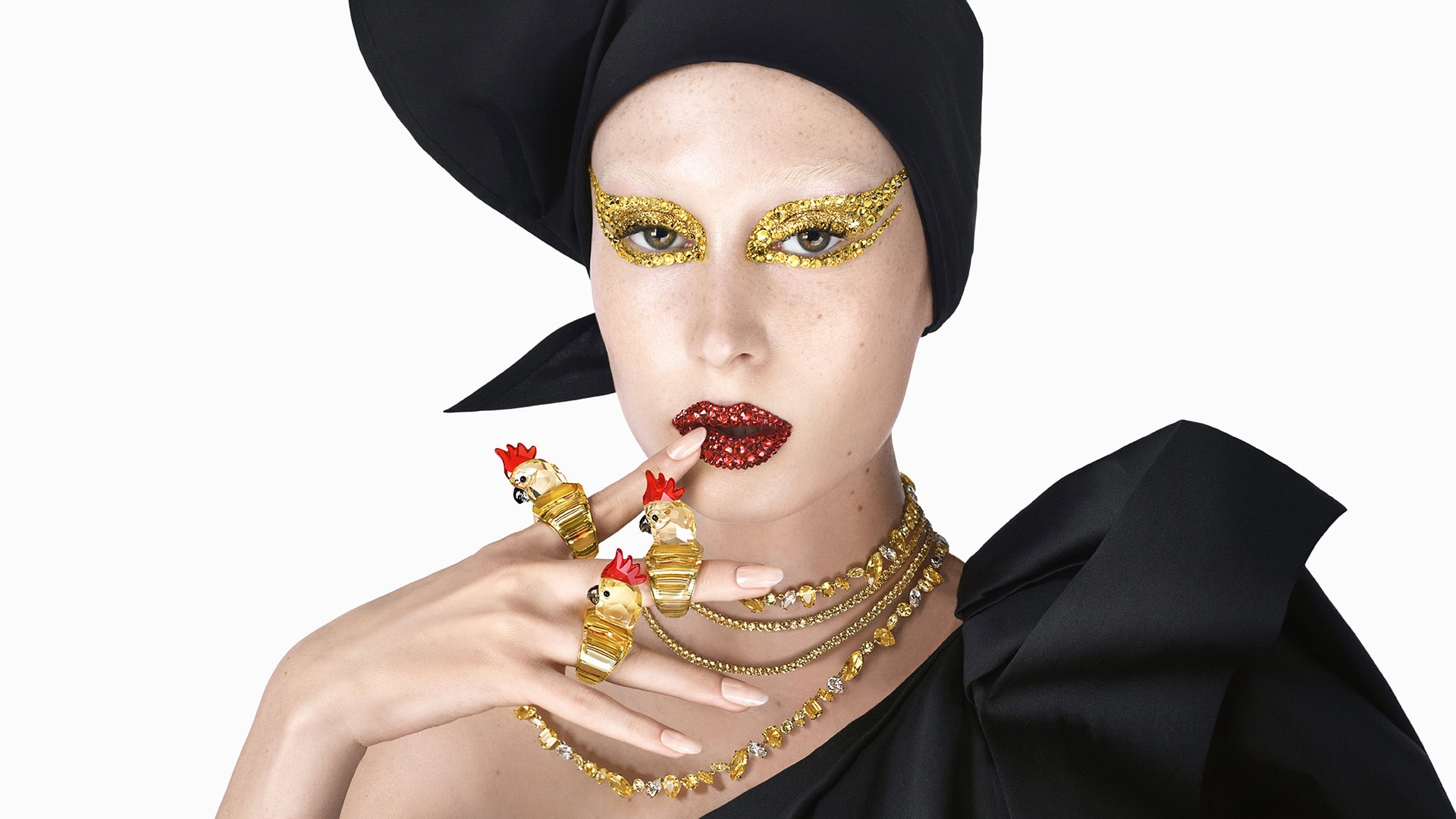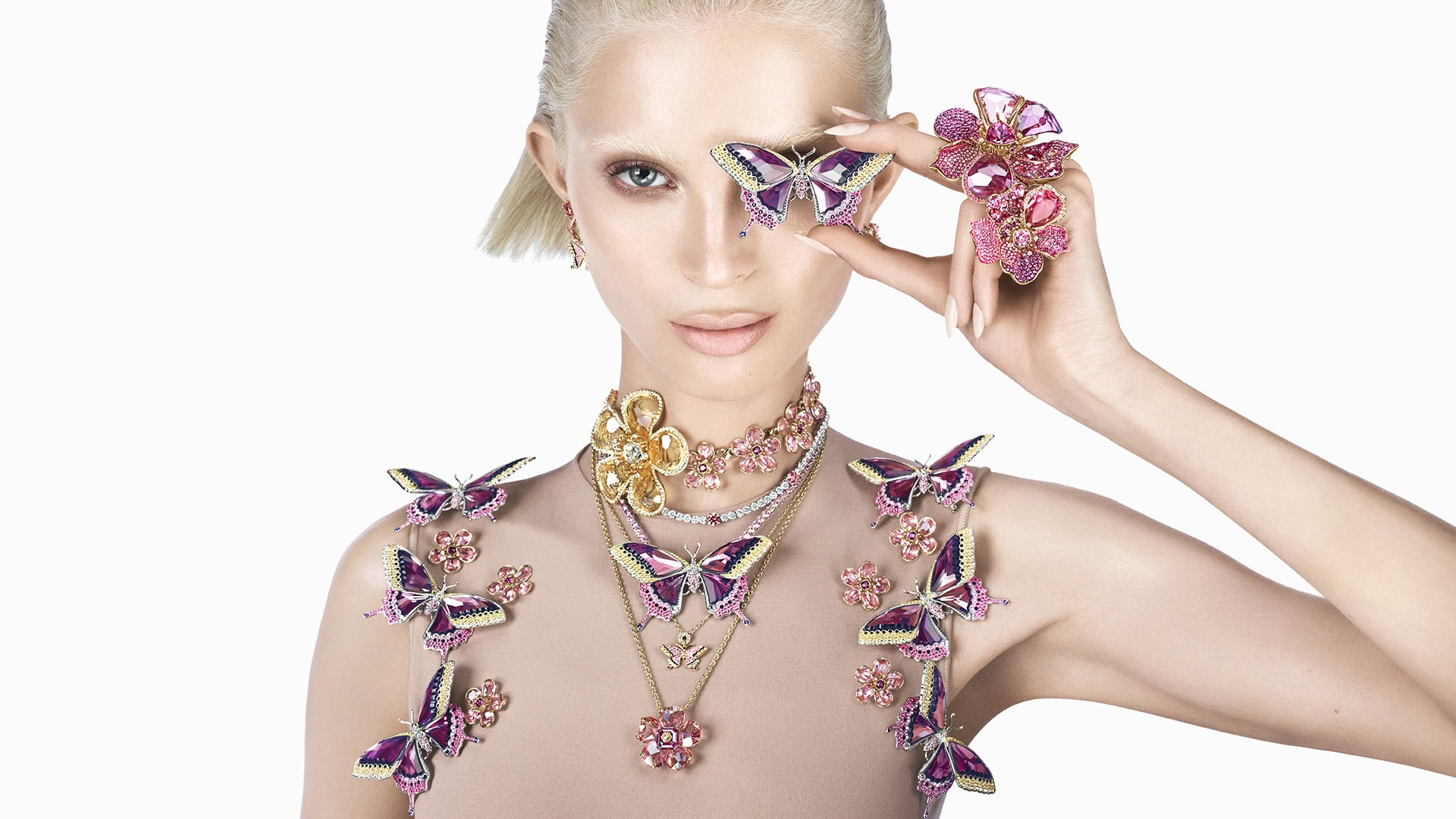 Swarovski Creative Director | Giovanna Engelbert
Photographer | Steven Meisel
Makeup | Dame Pat McGrath

---