On set in Rome for Victoria's Secret, rising stylist/editor Elizabeth Sulcer and model of the moment Taylor Hill talk how they got their starts, runway classes, McQueen, the metro and surviving fashion month.
[hr align="center" style="striped"]
Elizabeth Sulcer: Rome! Victoria's Secret! Not a bad setting for an interview! We've known each other a while and spend so much time together, but with fashion month on the horizon, let's talk runway. So Taylor, what was your first fashion show like and who was it for?
Taylor Hill: My first was for Rebecca Minkoff in New York. I had never been on a runway before, and had to take runway classes for a whole week before the shows. It was 3 hours every day for one week.
Elizabeth Sulcer: You took classes! So now you're like a runway graduate?
Taylor Hill: Yeah! (Laughs) I read an article about me and it said I was a runway veteran but I'm only 19, and next season will be just my sixth season.
Elizabeth Sulcer: Aw, that's so exciting. I love going to shows and seeing you in them. It's so much fun to work with the VS girls and see them out in New York or Paris.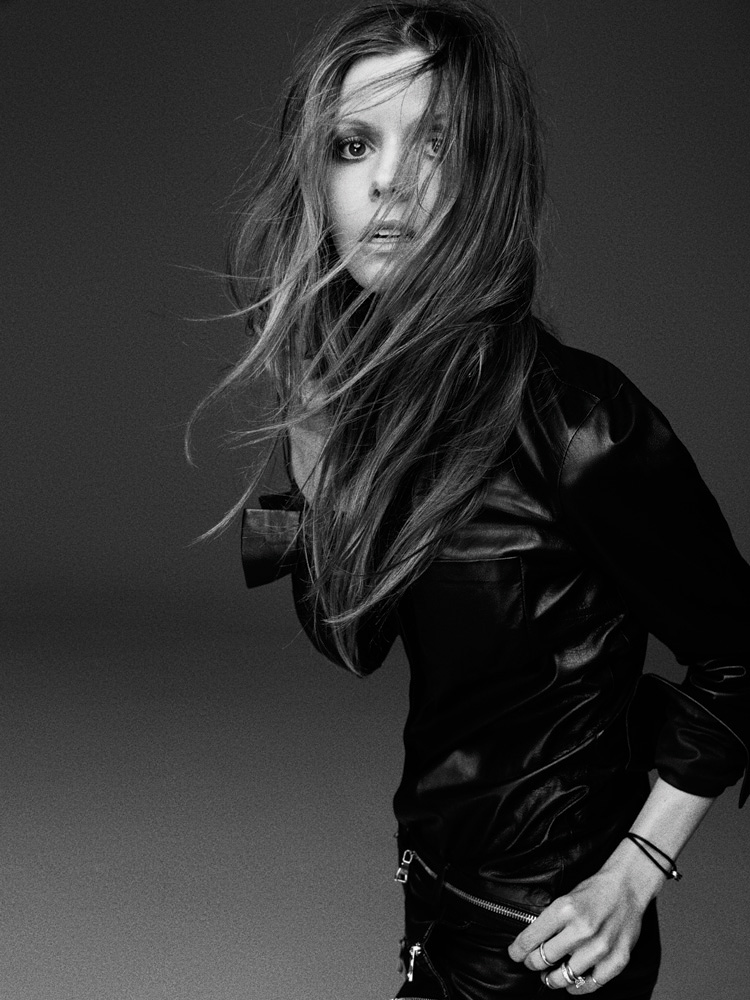 Taylor Hill: Yeah, it's fun to see people from Victoria's Secret outside in the fashion world, which are two very different worlds. You're so used to seeing them in their lingerie and then to see them dressed up in high fashion is great.
Elizabeth Sulcer: I feel like the Victoria's Secret show is all fantasy and, in a way, is also high fashion. It's just a little more fantastic. You know, a little bit more dreamy; aspirational, I would say.
Taylor Hill: So now let me ask you, what was your first show?
Elizabeth Sulcer: So my first show that I ever worked on was for Alexander McQueen in Paris and it was incredible. It was the show when they did all the shipwrecked pirates. We had all the rainbow colored organza gowns, and feathered pieces, and embroidered pirate coats, and it was just unbelievable.
I remember the night before. It was 4 in the morning and we were still sewing all the pieces at the studio. There were these big feathered pieces and it was just an amazing experience. I know that you are on the other side, but it's so much fun just to create something, and then watch girls like you bring it to life in the end.
Taylor Hill: McQueen is one of my all-time favorites.
Elizabeth Sulcer: McQueen was a real genius, and to work with him was such an honor. What I think he gave me was this creative fearlessness, and I try to keep that with me always and remember anything is possible. You have to create and can't be afraid. Just believe in yourself and find that creativity and confidence from within and harness that. Harness the power, Taylor, on the runway! So tell me, do you ever get nervous for shows and how do you prepare?
[quote text_size="small" author="Taylor Hill"]
Oh, in the beginning I would get really nervous and to overcome that I would just remind myself, "You're just walking. It's just a walk. You walk down and back. Yes, you're in heels, but just keep it together for like 5 seconds and you'll be fine."
Elizabeth Sulcer: Exactly! Keep it together, Taylor!
Taylor Hill: In the beginning, when I first walk out on the runway, the photographers aren't focused on me because they are focused on the person at the end of the runway. Only those people at the beginning of the runway are looking at you. So I try to be careful of my steps until I get to the spotlight. And then that's when I work it the most and really pull it together and overstep my legs or whatever and make sure I'm really standing. Sometimes I even forget to breathe!
Elizabeth Sulcer: Take a breath! Have you ever opened a show?
Taylor Hill: No major shows yet. I've opened smaller shows.
Elizabeth Sulcer: So when you open a major show, it's gonna be like the big moment. I imagine it's good when you're behind someone, though, so you can follow their pace.
Taylor Hill: Yeah. It's easier in the big shows when you don't have to open for them because they're such a big deal. And I would be so nervous to mess up or turn the wrong way or something.
Elizabeth Sulcer: I've seen you backstage and can tell you're excited. You have so much fun with the other girls.
Taylor Hill: It's really exciting! Often we are involved earlier than people think as a lot of the outfits are actually sewn onto our bodies and physically made for us. I think it's amazing because when you see the finished product you're like, "That was literally made for me!" It's fun and we all turn to each other to see these clothes made just for us.
Elizabeth Sulcer: So it's like a custom piece?
Taylor Hill: Yeah.
Elizabeth Sulcer: I love it. What do you do in your down time during fashion week? If you even have any down time.
Taylor Hill: In the beginning I didn't have any down time because if there wasn't a fitting there was a casting, and if there wasn't a casting there was a show.
Elizabeth Sulcer: From car, to car, to car, to sleeping, to car.
Taylor Hill: Not even. I was in the subway so I was like metro to metro.
Elizabeth Sulcer: Oh, so like metro, to subway, to metro! Like in the book.
Taylor Hill: Oh, yeah, I had a little map. I had a little tiny Paris book and my mom had a little New York map as she came with me until I was 17. My dad came with me to Paris and we were always looking at the map as we would do up to 16 castings a day.
Elizabeth Sulcer: You're lucky that mom and dad helped you. My parents, when I was starting out in fashion, just kind of let me fly. They were like, "Free bird." So I just made it happen. But that's really nice to be with your folks.
Taylor Hill: Yeah, it's also the kind of person I am. I needed help because I had no idea. I had never been outside of the United States, you know, being from the middle of nowhere.
Elizabeth Sulcer: Aw, my little Taylor.
Taylor Hill: Ha. Paris was very confusing to me. I'm like, "Wait, a city is a circle? Cities aren't circles, they're grids, what the hell!"
Elizabeth Sulcer: Ok, now that you do have downtime, what do you do?
Taylor Hill: I try to go to just a few events, then sleep as much as I can, because it's exhausting being up at 5 AM doing 5 shows a day and getting your hair yanked out. What about you, how is fashion week?
Elizabeth Sulcer: It's exhausting. As an editor I'm busy as well. You're in meetings with photographers, you're in meetings with other editors, stylists, magazines, dinners, parties, events. Plus the shows.
It's an exciting time, but it's definitely a sensory overload. The thing that I always keep in mind is to take care of my health and make sure I'm eating right, try and workout if I have time, and have a lot of fun, too. I try to enjoy it, because what we do is such a gift. It's such a luxury and time flies so I want to spend time with people I really care about and respect and I just want to have fun.
For what I style, it's important for me to keep the stress level down for my girls. They have fun, they're excited, they feel beautiful, and that's a priority for me. My girls feel beautiful and they're not stressed, which I don't think every editor can say about the girls they work with. Plus, they're my friends and I love them. Tell me, who is your role model?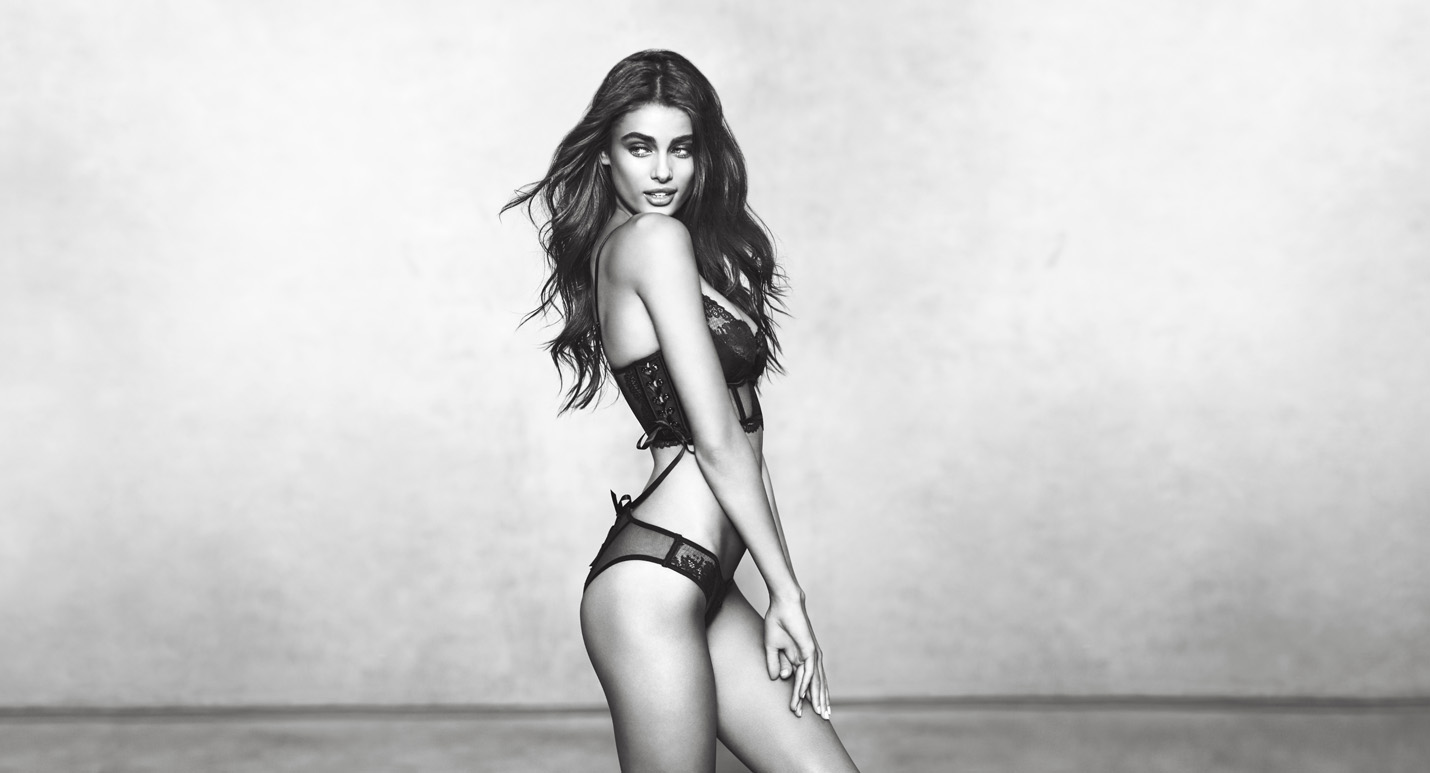 Taylor Hill: Giselle Bündchen. She is the epitome of a supermodel because she's been around for 20 years in the business and she's managed to stay relevant the entire time. And that is so hard as a model because you tend to fade out as you get older and people don't care as much.
They're onto the next younger girl, but it's always been Giselle, Giselle, Giselle. Even in Victoria's Secret, the Giselle days, they were so beautiful. And there's something about her when you see her person and her aura. You can feel her energy.
What about you? Who's your role model?
Elizabeth Sulcer: Well, Gisele is a very good person and I really love her, too.
It's funny, role 'model.' I don't know if I would say role model, but I personally love Kate Moss for her look and her style. She's not necessarily a role model, but I think she is effortlessly cool and I identify with her style wise. Maybe it's her off duty style moments because I love that whole 'Balmain meets Saint Laurent cool-girl kind of French Vogue' look, but I really love what Christy Turlington does. She is just such an incredible supermodel.
Taylor Hill: She's an incredible woman.
Elizabeth Sulcer: Iconic, timeless. She's helping people all the time and I think it's amazing when models get famous and they open charities and give back. Natalia Vodianova does that as well and I just think it's really rare and special and it should be acknowledged. It's amazing how people do that and I know that Taylor, you are going to do that, too.
Taylor Hill: Yes, I will!
Elizabeth Sulcer: So tell me, do you run in a pack?
Taylor Hill: Yeah, because I have a family of 6, so that's been my pack. But, in modeling? Not really, until Victoria's Secret, and now I would say Victoria's Secret is like my pack.
Elizabeth Sulcer: That's your new family?
Taylor Hill: My fashion family!
Elizabeth Sulcer: We really are family for me, too. I love our family!
Taylor Hill: And everybody knows everybody, and everybody is so nice and what's great about this is how much we all hang out together. Each shoot is just a big week of hanging out and shooting at the same time.
Elizabeth Sulcer: Super hard work but it's a great environment.
Taylor Hill: But with the work you don't feel it until the end of the day, and you're like, oh wow, that was long, but you don't care because you get to be around your friends and people who love you and care what you're doing.
Elizabeth Sulcer: Exactly, it's a big family and Ed is our fairy godfather… Ha, King Edward, we love you!
Taylor Hill: Yay, Ed!
Elizabeth Sulcer: Ok, so outside of our Victoria's Secret family… name a designer that you would like to walk for that you never have. You can only give me one.
Taylor Hill: Well, I did it. The one that I've always wanted to walk for was Alexander McQueen, and I walked for him last season. That was the one show for me where I was like, "If I die, I cannot die without walking for McQueen."
Elizabeth Sulcer: That was an amazing show. So you achieved your goal?
Taylor Hill: I achieved my goal and it was a reach. I never thought a girl like me would ever be able to walk for McQueen because I've always been classified as 'too pretty,' or 'too commercial' for my entire career… and then I walked for McQueen!
Elizabeth Sulcer: Everything changed.
Taylor Hill: Exactly.
Elizabeth Sulcer: Well, you know what, I love a surprise. I mean, fashion is all about 'you're too pretty, you're too thin, you're not pretty enough, you're not thin enough.' Everything is an opinion and you know you can't let that get to you, you just gotta be strong, you gotta stay healthy, stay in shape and let the beauty radiate from within.
So tell me where you were when you found out you were doing the VS show?
Taylor Hill: I was at the LA airport at 10:30AM. I landed and had 5 missed calls with 3 voicemails from my agency. And I was like, 'Something is wrong. What happened?' I called my agent back and he was acting really sad.
Elizabeth Sulcer: He tricked you!
Taylor Hill: Yes, and he said it super casually, he was like, "So you know, just spoke to everybody and, you know, you got the show." And I was like, "What?!" And he was like, "Yeah, the Victoria's Secret Fashion Show, you got it." And I was like, "Wait a minute."
Elizabeth Sulcer: Were you screaming? Were you crying?
Taylor Hill: I didn't know what to do because he wasn't saying it in a way to be excited.
Elizabeth Sulcer: But he was trying to trick you so you got excited.
Taylor Hill: He was messing with me but then I was like, "Oh shit!" I got really excited and I was in the airport and I called my mom.
Elizabeth Sulcer: Did you cry?
Taylor Hill: No, I didn't cry because I was so shocked, but I was just so happy and it made me feel really good because all my hard work paid off in that moment.
Elizabeth Sulcer: You deserve and earned it. It's a special show and it's highly selective, and the best models in the world are walking, so that's a real accomplishment. And I'm excited to say that you're not only doing the show, but you're also one of our new angels!
Taylor Hill: So now I get to be an angel and walk the show!
Elizabeth Sulcer: Now we just have to give you some wings when we shoot. So what do your family and friends at home think? Are they shocked? Are they like, "We always knew it"?
Taylor Hill: I'm from a really small town outside of Denver. From the suburbs, really, and in my high school there is my main group of 5 or so friends. They were all kind of shocked but at the same time they always supported me when I first started modeling, and they knew it was my dream.
And they were like, "Well you just have to do it." And now that I'm doing it, my family is especially supportive of me. So yeah, everyone was really supportive.
How about you?
Elizabeth Sulcer: You know, it's hard to say you've made it in my career. I've come far and am so grateful. And I think people at home aren't surprised because they always knew I would. I believed in my talent and myself, and hard work pays off – that's really the bottom line in the industry.
Taylor Hill: Yeah, you have to have that personality to say, "I want it, and I'm going to do it."
Elizabeth Sulcer: You have to be focused, ambitious, humble and just work hard. And own your skill and your talent and that's it. Create magic! Alright, my last question for you, my dear, is: model off duty style. What is yours? Like, what do you normally wear, and don't lie.
Taylor Hill: I always wear t-shirts or always tennis shoes, I cannot wear heels off duty, I just can't do it.
Elizabeth Sulcer: I love an off duty model in sneakers!
Taylor Hill: I always, always, always buy nice sneakers. I'm a very comfortable person, if I could wear sweatpants every day I would.
Elizabeth Sulcer: But you can't because we're styling you basically not in sweatpants.
Taylor Hill: Yeah, so I show up in Helmut Lang sweatpants and pass as fashionable, but I'm super comfortable.
Elizabeth Sulcer: Comfort is important. I love Balmain, Saint Laurent, Givenchy, and I just love beautiful things, I love to wear them but it's hard to work in them. And I think you've gotta find that balance because I want to be quick on my feet, I want to be comfortable, but I still want to look great. It's a mix so it's nice to have the looks to dress up for all kinds of events and really bring it on the red carpet and the runway.
Taylor Hill: Or, like off duty New York Fashion Week's style.
Elizabeth Sulcer: Yes, that's a little different. That's when you bring it!
Taylor Hill: That's when you wear your Givenchy and the heels.
Elizabeth Sulcer: Yeah, you have your bag and the tight jeans and the whole look, but still, I think with the girls, I like it when they are a little more themselves. It kind of shows their personality more and they're not trying to impress me – they're already so great.
Alright, so we are going to sign off from Rome. Because we need to go shoot with Michael Bay and he is waiting for us. It is the most epic, beautiful set, it's incredible. Roman ruins everywhere; Michael's got fire, red roses… The snow!!
Taylor Hill: The snow is incredible, I can't wait. And I can't wait for New York Fashion Week, too!
[hr align="center" style="striped"]
Elizabeth Sulcer | Lalaland Artist, lalaland.uk.com
Instagram | @elizabethsulcer