Review of A-Cold-Wall Pre-Fall 2022 Ad Campaign by Photographer Ken–Tonio Yamamoto with Talent Pa Salieu
by Aidel Townsley
The A-COLD-WALL* Pre Fall 2022 campaign features British rapper and vocalist Pa Salieu, photographed by Ken-Tonio Yamamoto. The campaign, which Robbie Spencer styled, highlights the relationship between lightwaves and color, as futuristic fashion combines technological fabrics and powerfully evolving photos.
Abstraction and distortion brings out the homage to hyperrealistic imagery. Voluminous folds, layered garments and breathable protective gear create a warmth and vigilant atmosphere, which Pa Salieu imitates by embracing himself and hiding his eyes amidst his hoods hems. The coolness of the lighting and backdrop creates a frigidity which Salieu's movements and Ymamoto's lens flares soften.
Pa is a symbol of subversive artistry and forward thinking attitudes, which aligns with ACW's own innovative ventures and atypical perspective. The campaign captures the attention to detail and glaringly unique aims of the artist and the brand.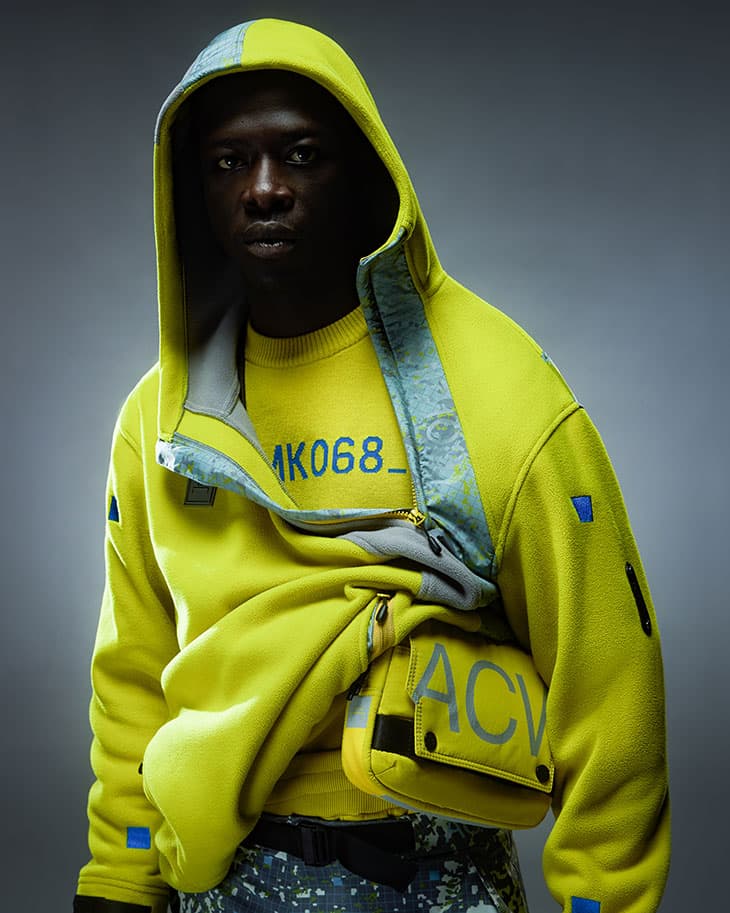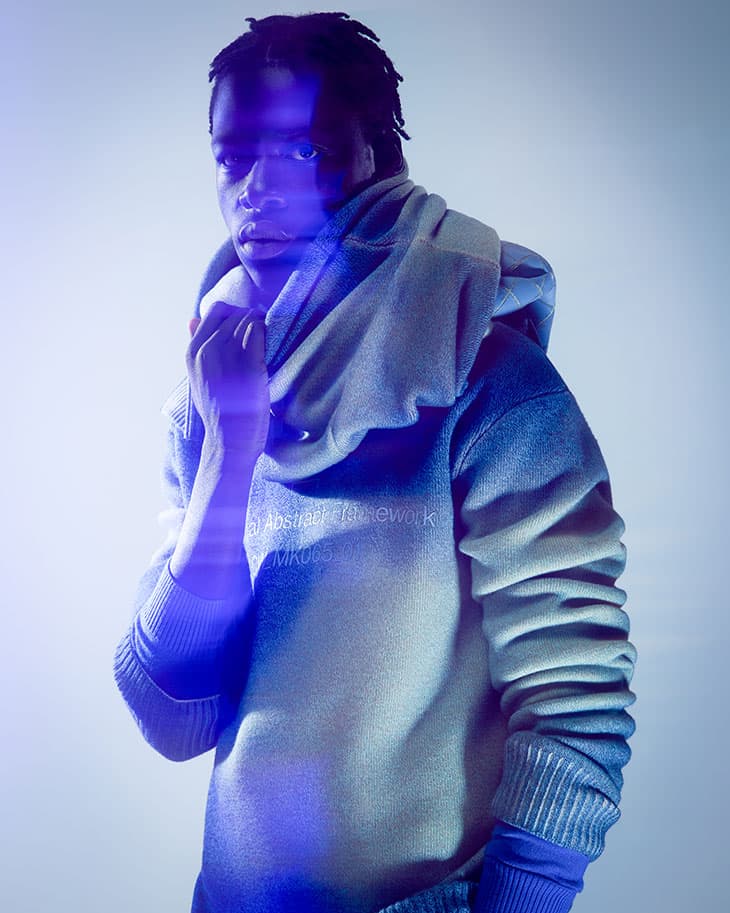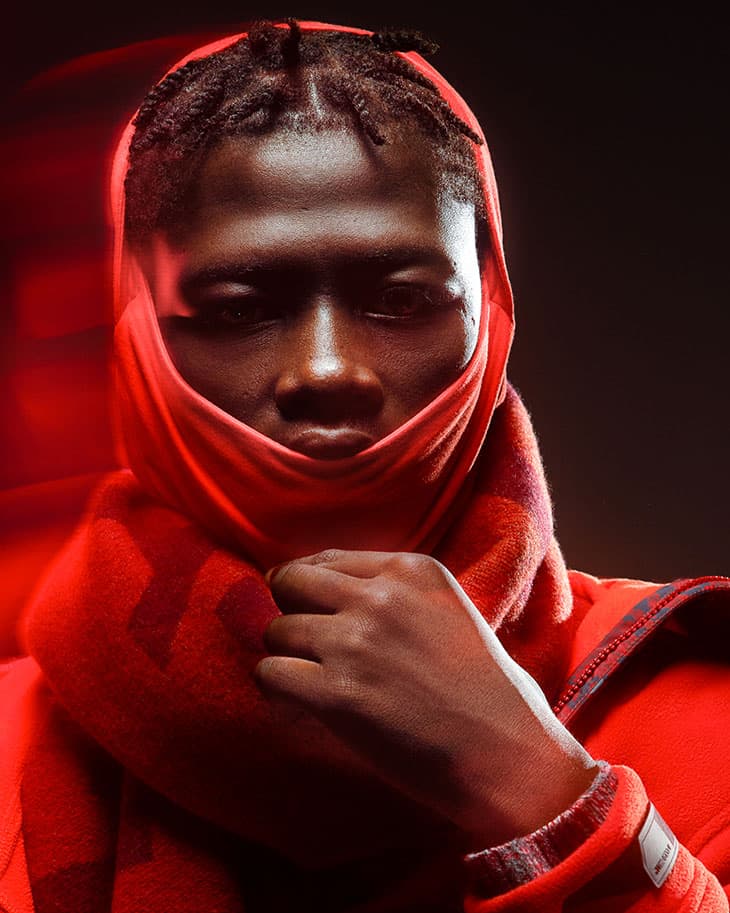 Photographer | Ken–Tonio Yamamoto
Talent | Pa Salieu
Stylist | Robbie Spencer

---