Review of Azzedine Alaïa Spring 2022 Ad Campaign by Photographer Christopher Anderson with model Emily Kasten
Azzedine Alaïa embarks on a subtle visual exploration of transparency and openness in a beautiful new campaign for Spring 2022 by photographer Christopher Anderson.
We're happy to see that the new designs from the house of Azzedine Alaïa continue to be characterized by the late designer's playful love of cut-outs, straps, and all things that enclose, conceal, and reveal.
This design principle of how the eye makes its way through objects and forms is also the central motif of Anderson's photographs.
Working only in black and white, he captures model Emily Kasten – whose natural beauty exudes a sort of openness of its own – with a brilliant focus on the visible space between them: shooting her with a shadow of a palm leaf across her face, through the cut-outs of her dress, behind swathes of translucent fabric, from angles that make us reconsider from where we are looking.
It's a brilliant way – or many brilliant ways, as each photograph attests to a new moment of creative inspiration, though they remain cohesive – to draw a thoughtful visual and emotional landscape out of the collection itself, and Anderson's strength as a photographer is incredibly apparent. Playful, haunting, sensual, and ephemeral, the imagery brilliantly translates the design ideas behind the collection into a palpable yet fleeting visual universe.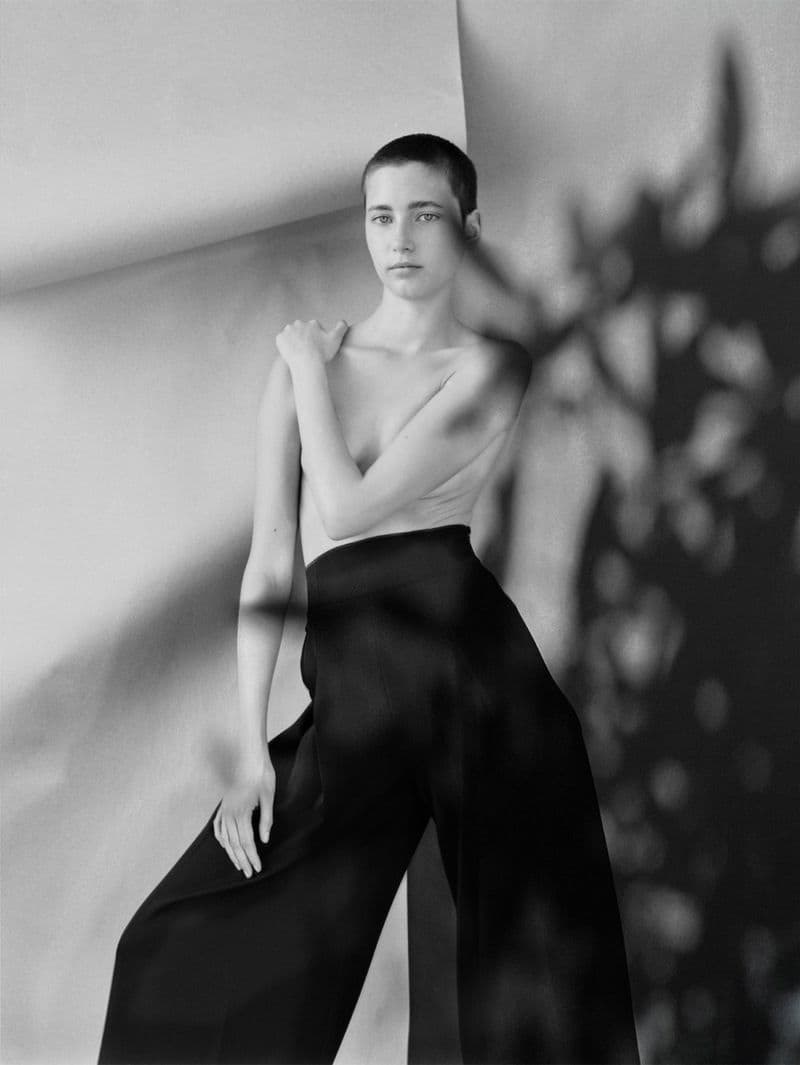 Azzedine Alaïa Creative Director | Pieter Mulier
Photographer | Christopher Anderson
Model | Emily Kasten
Stylist | Katie Burnett
Hair | Tamas Tuzes
Makeup | Jen Myles
Casting Director | Barbara Pfister
---