Review of Balmain 1945 Bags Collection Spring 2021 Ad Campaign by Creative Director Julien Gallico of Julien Gallico Studio & Photographer Arnaud Lajeunie with Amé Amrit
A new campaign from Balmain makes brilliant use of technological details to create a striking world of the visual. The Spring 2021 campaign features creative direction from Julien Gallico, with photography by Arnaud Lajeunie.
The campaign uses some impressive technical wizardry to highlight its star, the 1945 bag. Composed of three vignettes, the short film uses vintage television sets situated in surreal locations to play with image and expectation. The line between real life and its representation begins to blur as handbags become images of handbags, only to be broadcast back into another reality.
Lajeunie's photographs attest to a similarly subtle deconstruction of image. He captures his models before a green screen which is filled with dramatic landscapes, but he makes no attempt to convince us he is actually shooting on location. Instead, his images make it obvious that the model is not actually there, but merely standing in front of an image. Yet the entirety of each image feels cohesive and dramatic, and almost more impactful than if the model was actually "there."
This striking effect is amplified by Alba Melendo's excellent styling work, which also helps to round out the character of the bags.
Finished off with slick and assertive art direction, the campaign is visually impeccable. That these visuals subtly attest to a thoughtful consideration of image and the visual itself serves to further the artistic success of the campaign. We like what we're seeing.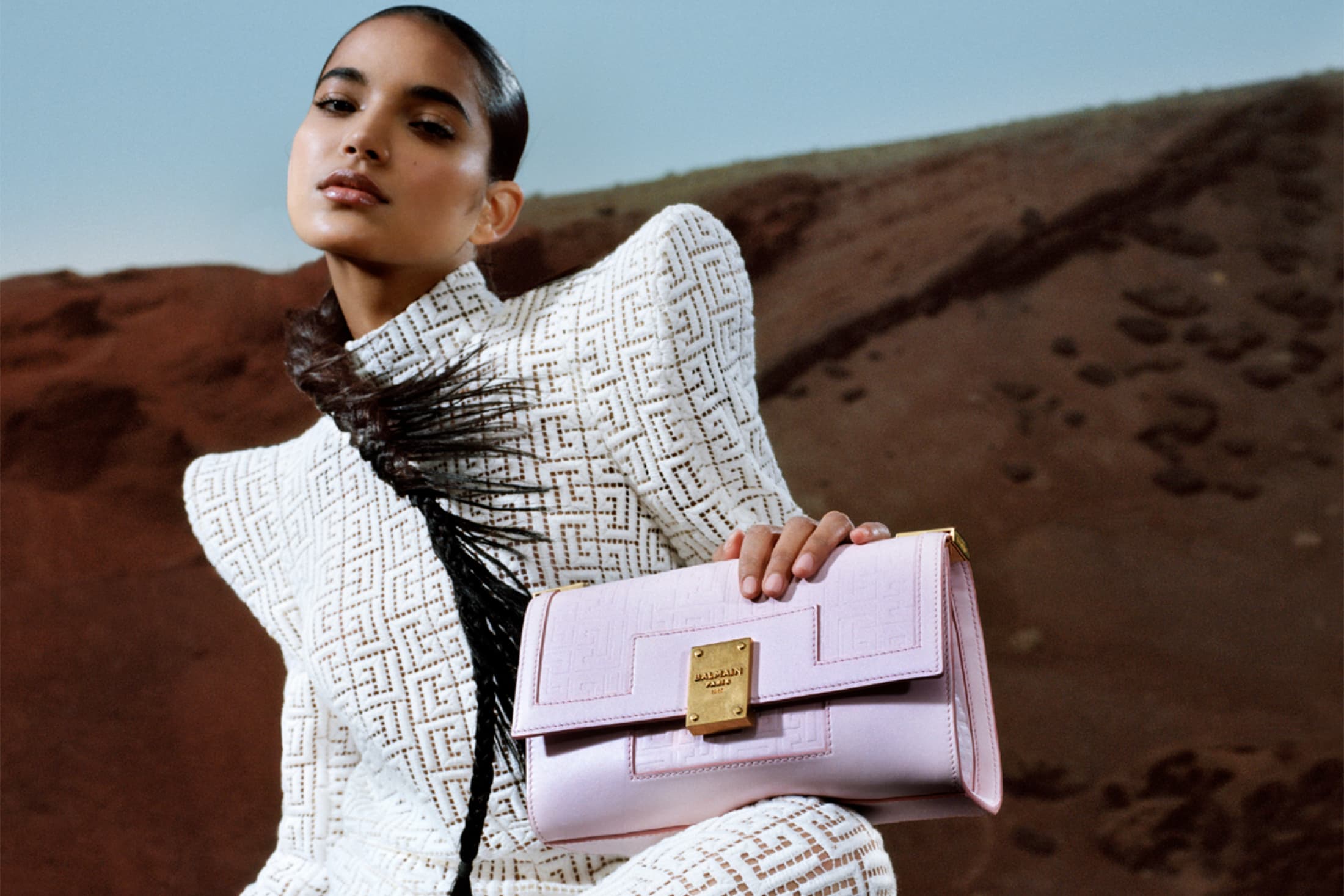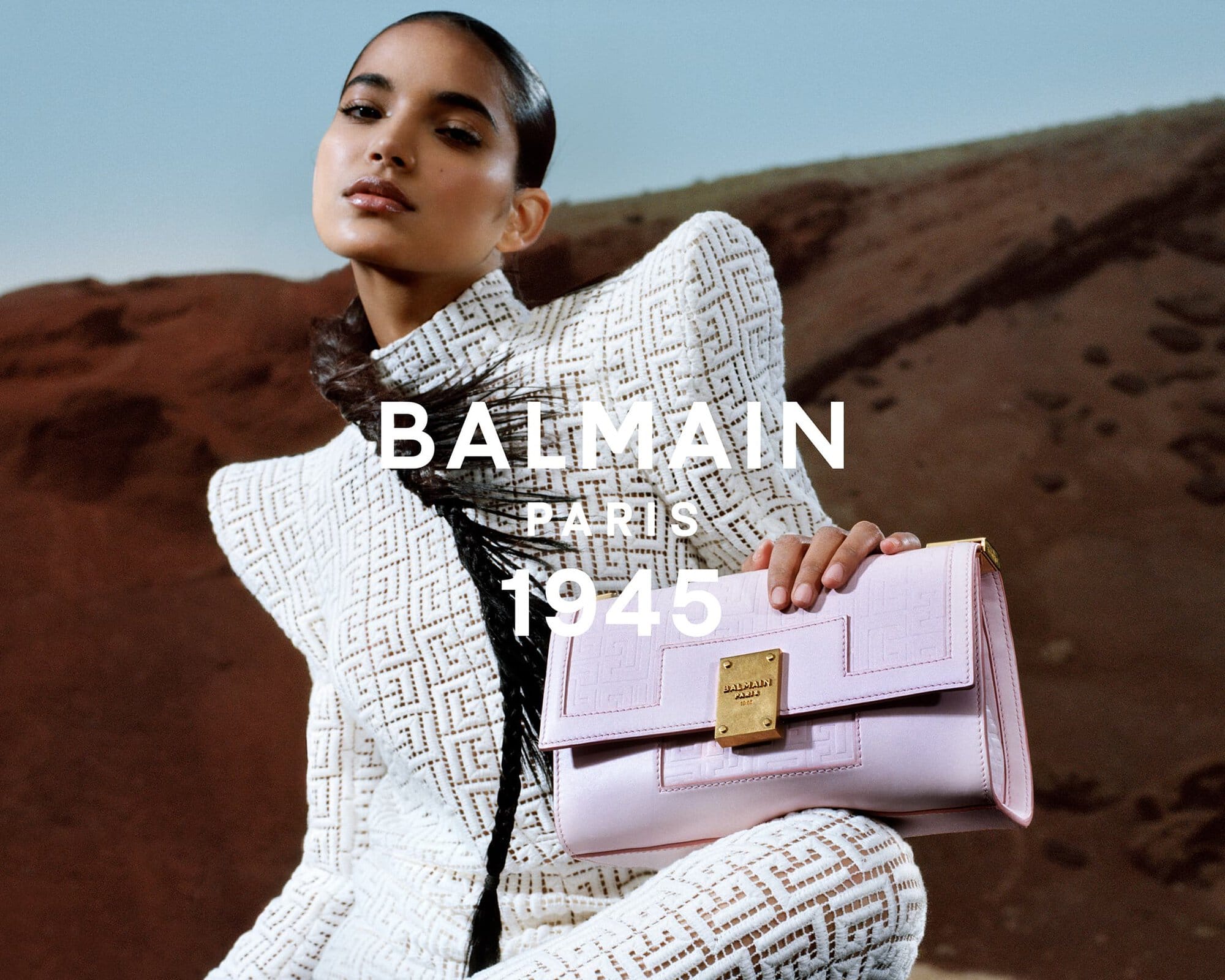 Balmain Creative Director | Olivier Rousteing
Agency | Julien Gallico Studio
Creative Director Director | Julien Gallico
Photographer | Arnaud Lajeunie
Model | Amé Amrit
Stylist | Alba Melendo
Production | Louis2 Paris
Casting Director | Giulia Massullo

---