---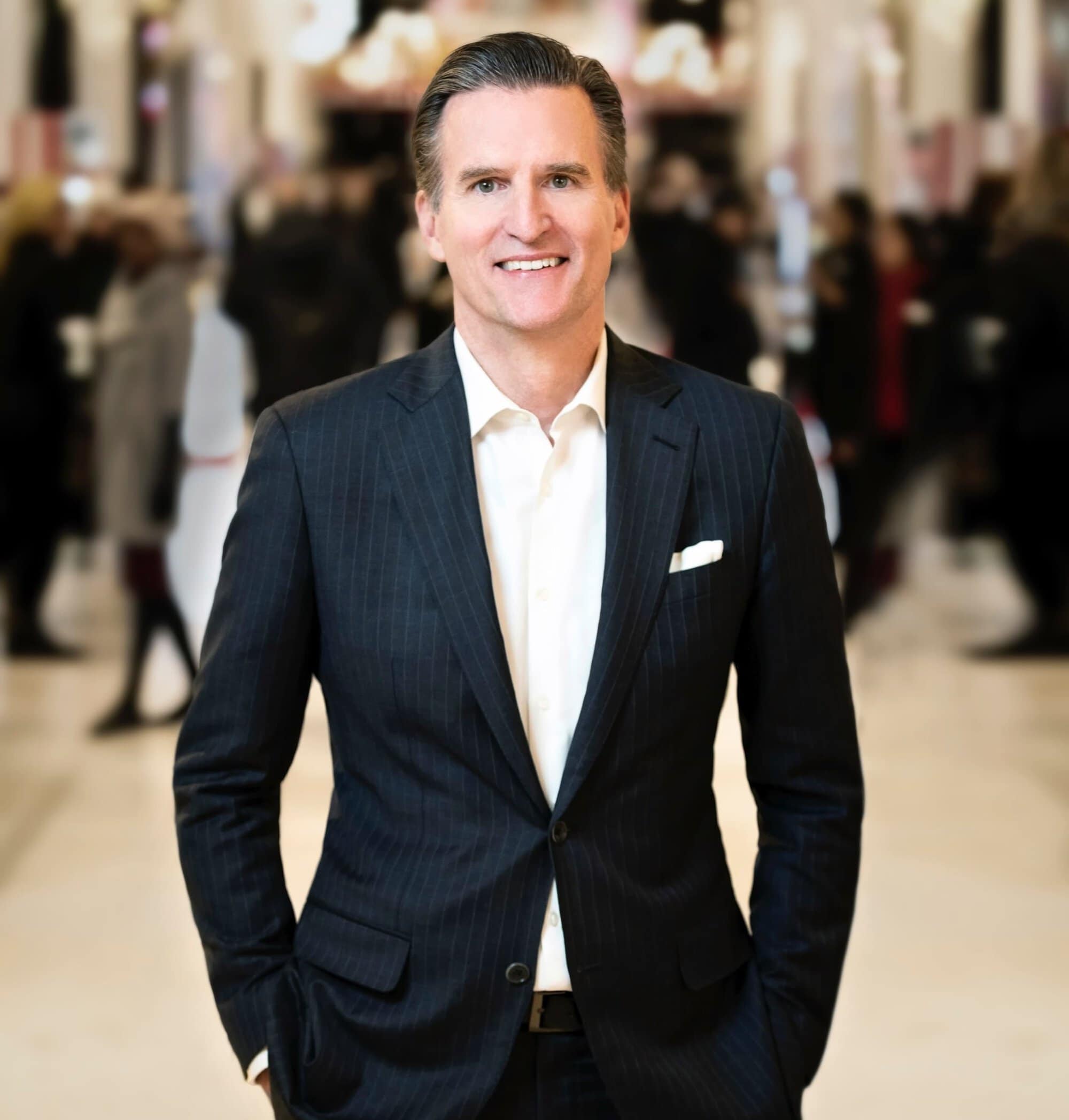 Macy's, Inc. Announced Leadership Succession Plan
Macy's, Inc. announced that Chairman and Chief Executive Officer of Macy's, Inc. Jeff Gennette (61) plans to retire in February 2024 after serving the company for 40 years. Following a rigorous succession planning process that included an internal and external search, Tony Spring (58), Macy's, Inc. executive vice president and Bloomingdale's chairman and chief executive officer, has been appointed by the board of directors as Macy's, Inc. president and CEO-elect, and a member of the board of directors. As President, Tony will be responsible for leading Macy's, Inc.'s Digital, Customer, Merchandising, and Brand teams, while overseeing Bloomingdale's and bluemercury.
As a part of the leadership transition, the company has also announced that Macy's, Inc. Chief Financial Officer Adrian Mitchell's (49) responsibilities have been expanded to include the role of chief operating officer. In the combined role, Mitchell will lead the Stores, Technology and Supply Chain teams, in addition to his existing Finance and Real Estate responsibilities. Gennette will work side-by-side with Spring and Mitchell until February 2024 to ensure a smooth transition.
"Serving Macy's, Inc. over the past 40 years has been a privilege. I'm proud of the exceptional work of our colleagues to strengthen Macy's, Inc. by successfully executing our winning Polaris strategy. We've done so during profound industry changes and economic challenges," said Gennette. "I'm excited that Tony Spring has been appointed Macy's, Inc.'s president and will become CEO upon my retirement. He has delivered strong results at Bloomingdale's and has been an ally and trusted partner in advancing Macy's, Inc.'s strategies. Tony consistently innovates for the customer, is an exceptional brand builder and an excellent talent developer who has strengthened our culture through his leadership. And I'm delighted that Adrian's role has greatly expanded, leveraging his deep strategic expertise, commitment to omnichannel operational excellence and strong financial discipline. Tony and Adrian are an ideal team to build on our momentum and propel Macy's, Inc. into the future."
Paul Varga, lead independent director of the Macy's, Inc. board of directors, said, "On behalf of the board, I want to thank Jeff for his extraordinary leadership and many years of service to Macy's, Inc. I especially want to acknowledge Jeff for leading Macy's, Inc. through the challenges of the global pandemic and establishing a solid foundation for sustainable and profitable growth by developing and executing the Polaris transformation strategy. Upon retirement, Jeff will leave behind a legacy of important contributions in his seven years as CEO, including assembling a formidable leadership team to deliver on the opportunity ahead and building a purpose-driven culture guided by inclusive values. Tony is an excellent choice and a proven leader who has driven exceptional results for Bloomingdale's, bluemercury, and Macy's, Inc. Together with Adrian's strategic, operational, and financial talents, we have the right leadership team to drive long-term shareholder value."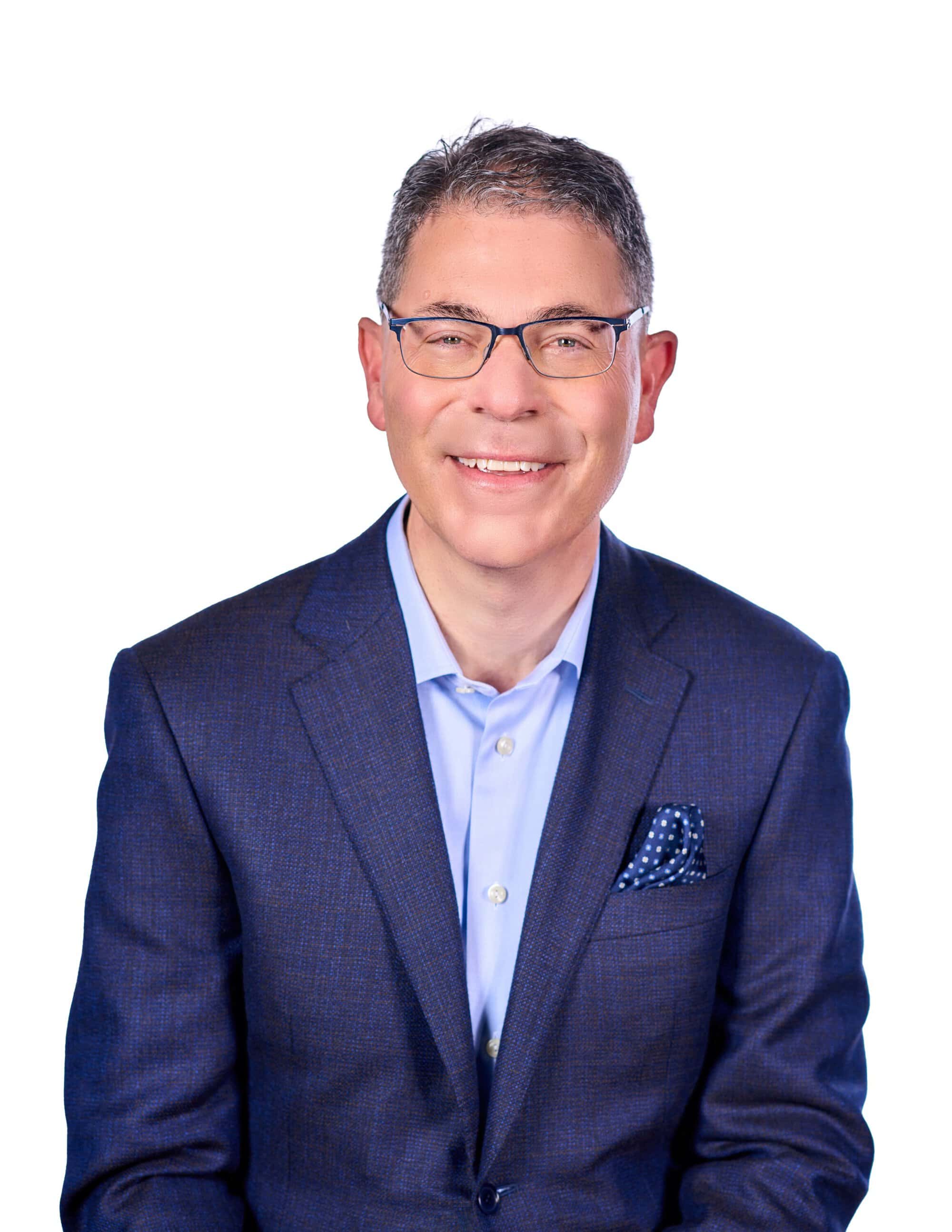 Tony Spring
Spring has been a customer-focused innovator during his 36 years at Bloomingdale's, known for his exceptional brand-building and merchandising talents. As chairman and chief executive officer of Bloomingdale's, he has driven the success of the nameplate, which delivered its highest sales volume and record customer engagement in 2022. He has also repositioned bluemercury into a vibrant and growing nameplate for the company. Spring has served as a key member of the Macy's, Inc. executive leadership team and has been instrumental in the company's transformation. Spring is highly respected among the community of retail leaders and serves as a member of the Executive Committee of the National Retail Federation and the board chair for the National Retail Federation Foundation. He also serves on the board of directors of the Juvenile Diabetes Research Foundation (JDRF) – Greater New York City Chapter, and the Hospital for Special Surgery Advisory Board.
"I am honored to be named president and CEO-elect of Macy's, Inc. Having worked closely with Jeff throughout our transformation, I see tremendous opportunity to build upon the storied reputation of each of our nameplates. We are further strengthening relationships with our customers through compelling merchandise, partnering with the best brands, and delivering great shopping experiences," said Spring. "Thanks to Jeff's leadership and the contributions of our colleagues throughout the business, we are more agile today and meeting customers wherever and whenever they choose to shop. I look forward to partnering with Adrian and leading the team to deliver profitable growth and strong returns for all our stakeholders."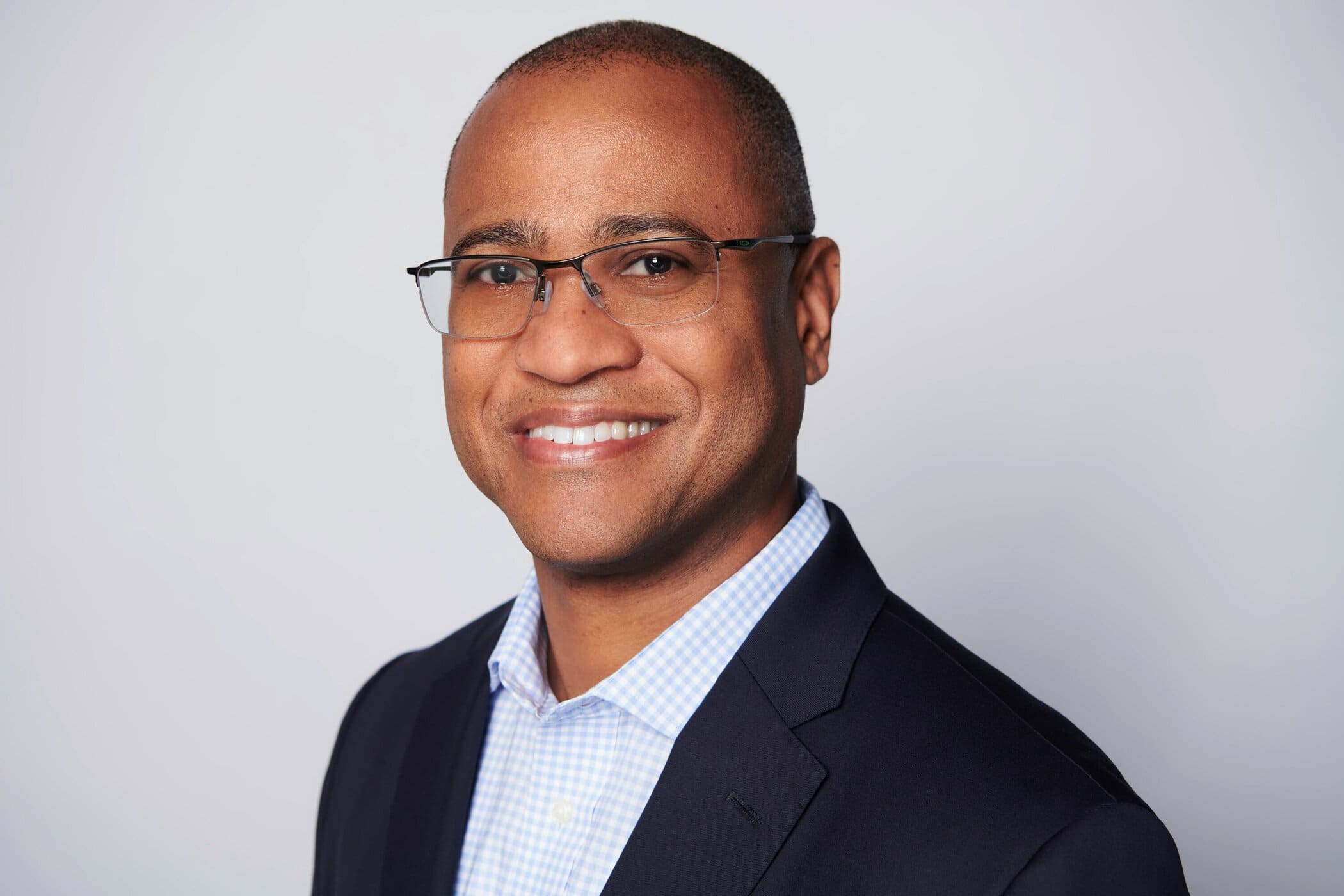 Adrian Mitchell
Chief Operating Officer and Chief Financial Officer Adrian Mitchell is a seasoned retail leader, with a diversity of experiences developing growth strategies and creating more effective retail organizations. Serving as chief financial officer of Macy's, Inc. since November 2020, he has been integral in the development and execution of the company's Polaris transformation strategy to drive sustainable and profitable growth. Prior to joining Macy's, Inc., Mitchell advised retailers on growth strategies using advanced data and analytics as managing director and partner in the Digital and Consumer Practices of Boston Consulting Group. He also served as CEO to home furnishings retailer Arhaus LLC and held several executive positions at Crate and Barrel. Mitchell also serves on the board of directors of Stanley Black & Decker, where he is a member of the Audit and Governance Committees, and previously served as a member of the board of directors of REI Co-Op.
"I am excited to take on this new role to ensure that we further strengthen the disciplines that are modernizing Macy's, Inc.," said Mitchell. "Together with Tony and the entire Macy's, Inc. team, we will continue to invest and enhance our capabilities to modernize our infrastructure to deliver highly interactive, personalized, and relevant omnichannel shopping experiences for a broader range of customers. This will make us an even more competitive modern retailer that is well positioned to capture significant growth while ensuring our operational and financial health."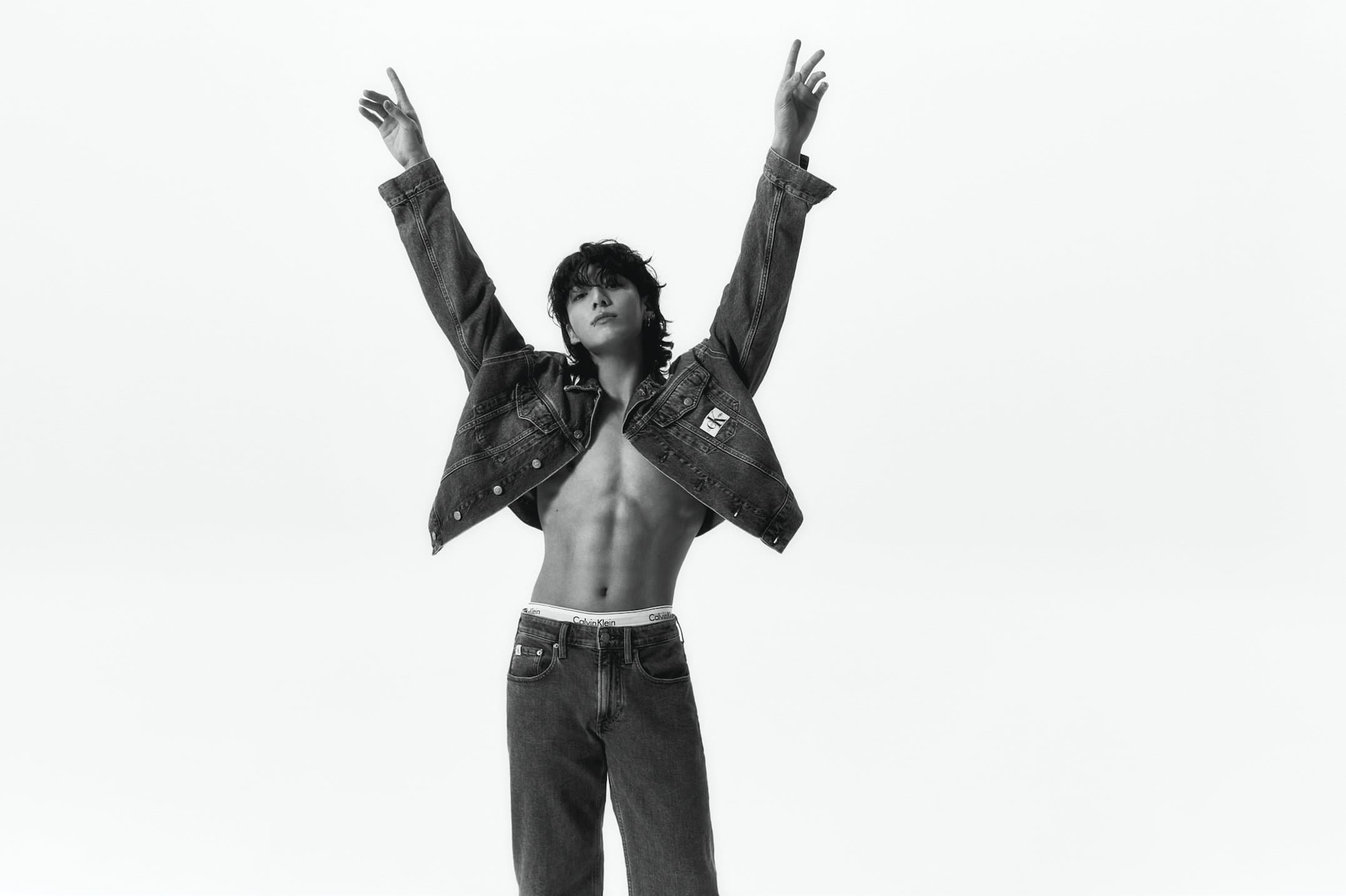 Calvin Klein Announced BTS' Jung Kook as Global Ambassador
Calvin Klein announced Jung Kook, South Korean singer, songwriter and member of 21st century pop icons BTS, as global brand ambassador for Calvin Klein Jeans and Calvin Klein Underwear.
The world-renowned sensation makes his debut for the brand in a new campaign wearing the brand's Spring 2023 collections. Shot by Park Jong Ha, the campaign captures him in new styles, including our 90s Straight denim and Body Jeans, Relaxed Fit Denim Shirt, Oversized Denim Jacket and Relaxed Fit Standard Logo Crewneck Tee.
On the announcement, Jonathan Bottomley, Global Chief Marketing Officer of Calvin Klein, said, "We pride ourselves on identifying globally relevant talent whose cultural impact and values align with our own. Jung Kook is one of the world's most popular artists; he possesses a rare ability to connect with international audiences through both his music and his style. We're fortunate and excited to have him join the Calvin Klein team."
Jung Kook said, "I have been a fan of Calvin Klein for a long time, and I'm thrilled to be their newest global ambassador. This partnership is very special, as Calvin Klein's heritage and brand values resonate with me. My music is how I communicate with my fans around the world, and I see this partnership as an opportunity to connect with them in a new way. I'm incredibly excited for people to see a new side of me in this first campaign for the brand."
The campaign launched globally on March 28th.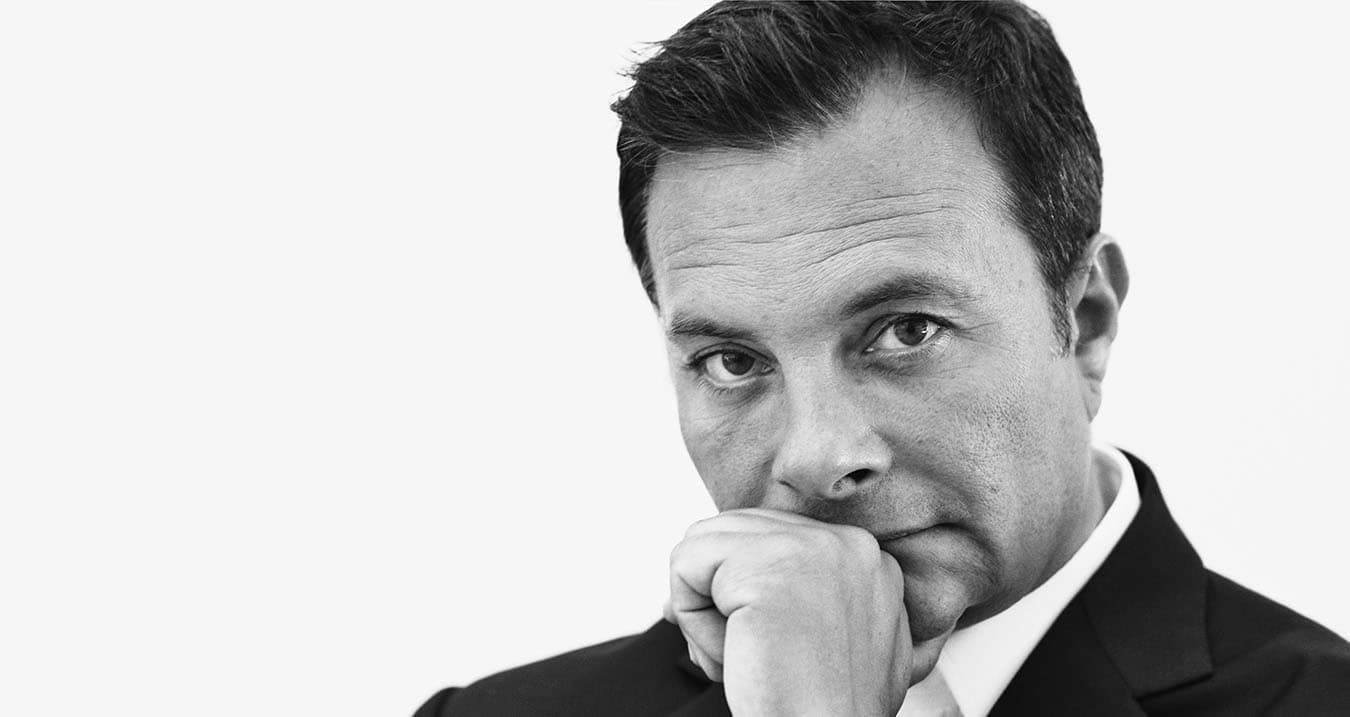 Ivan Bart announced Senior Adviser to IMG Models, Brook Wall announced Chairperson at The Wall Group & other moves
Ivan Bart has been announced senior adviser to IMG Models. Jeni Rose of IMG Models and Kate Stirling of The Wall Group will now serve as SVP's and co-head of fashion representation across The Wall Group and IMG Fashion, leading IMG Models globally. Ali Bird is now senior vice president of Global Talent Strategy and incubation for WME Fashion. Brooke Wall is now chairperson of The Wall Group.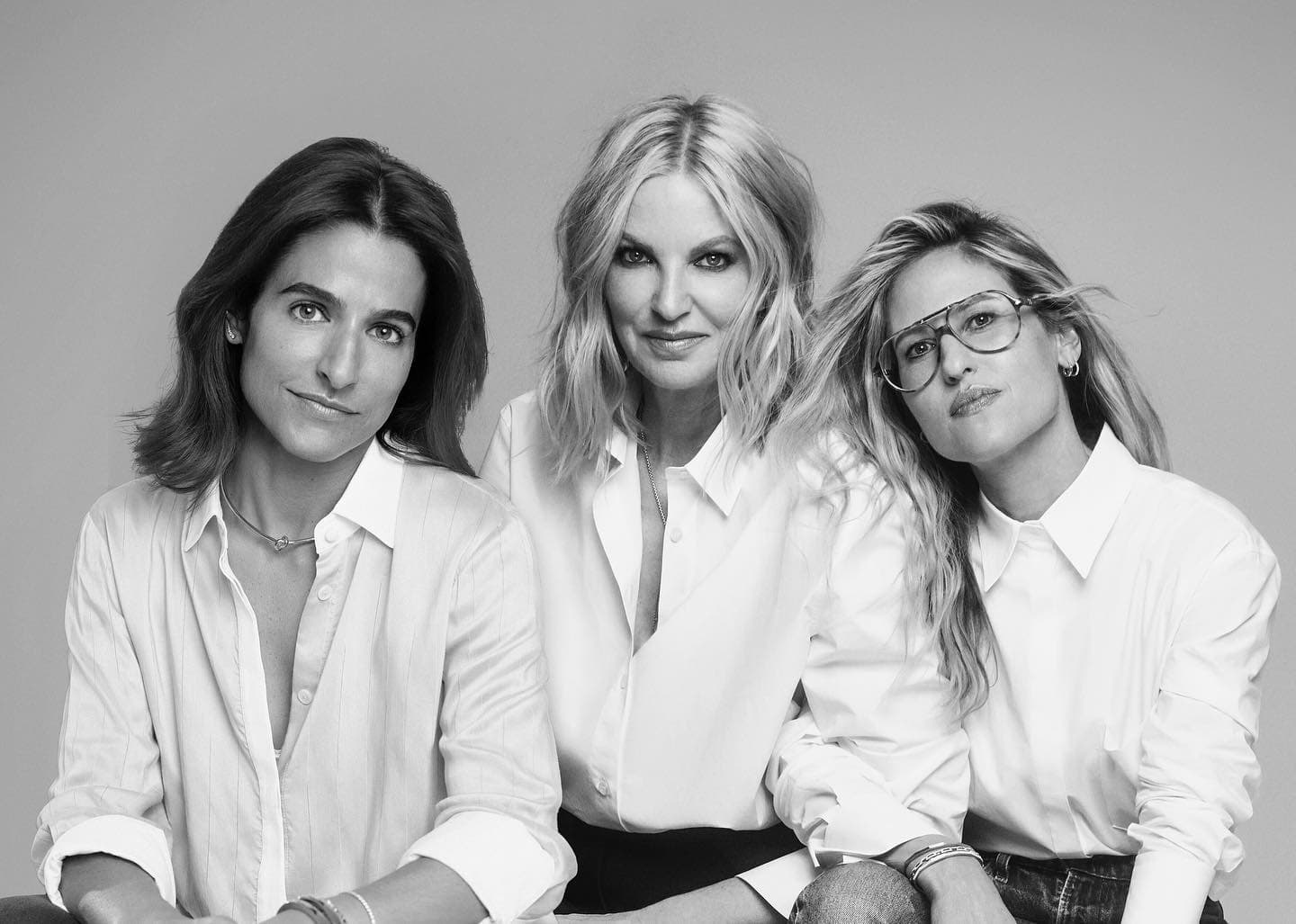 Kate Steling, Brook Wall & Ali Bird Photo by Benjo Arwas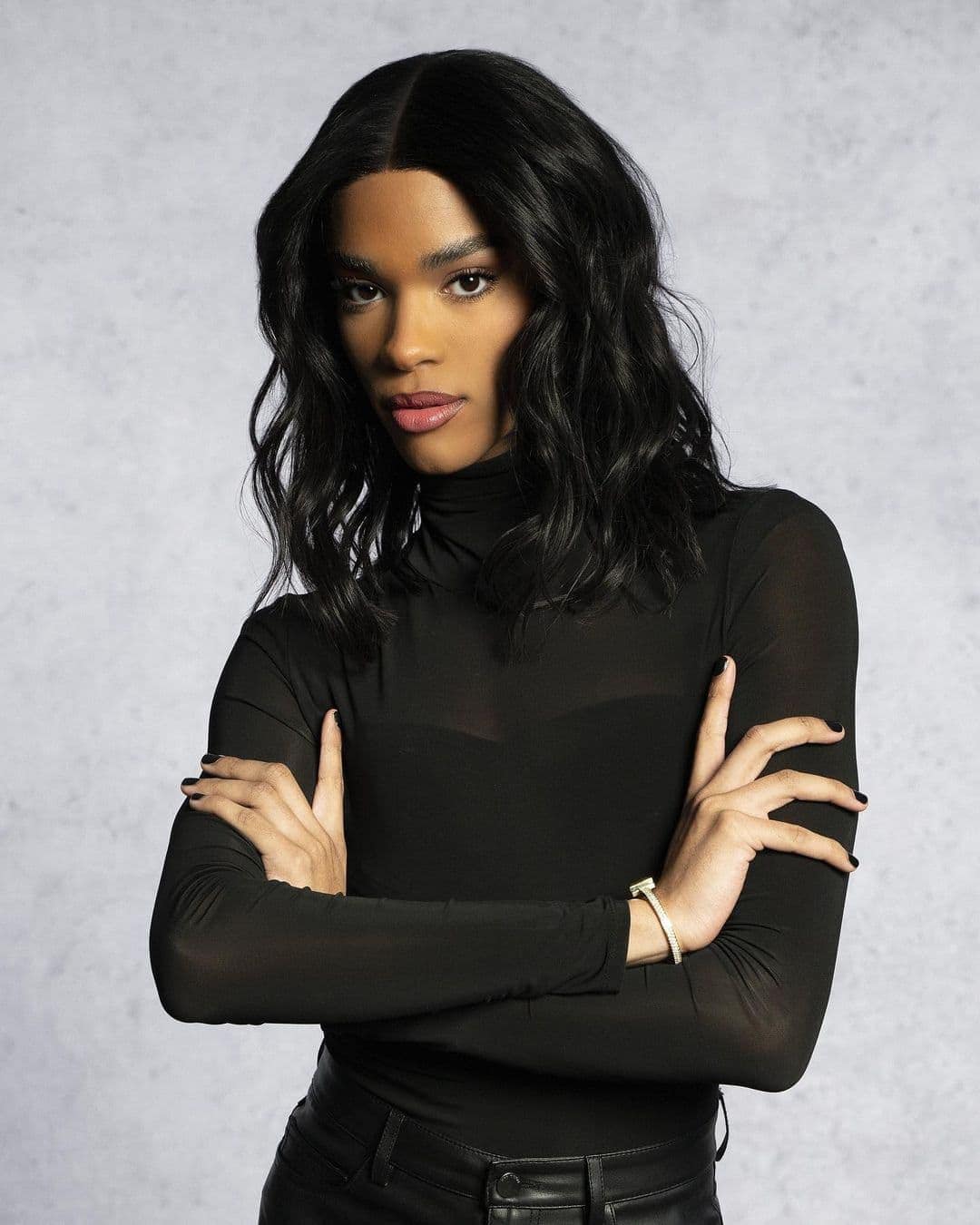 Yasmin Finney announced as YSL Beauté UK Ambassador
Yasmin Finney announced as YSL Beauté UK Ambassador
"I'm so excited to be part of the YSL family because, to me, beauty comes from confidence. It all starts from within. You have to take that leap and tell yourself that you are beautiful, no matter what others think. Don't try and fit in – stand out! That, to me, is true beauty."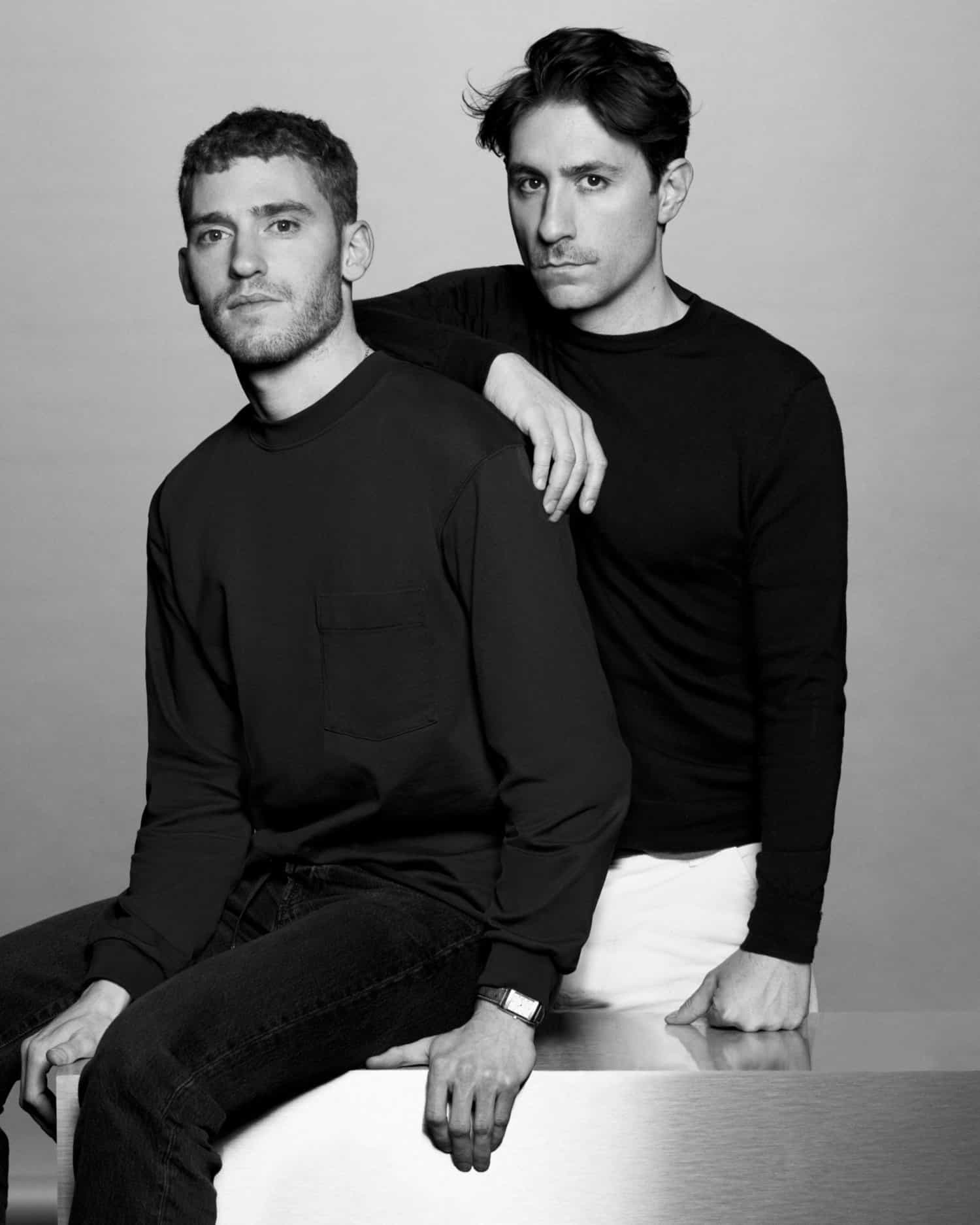 Kevin Tekinel and Charles Levai Photo by Carlijn Jacobs
Kevin Tekinel and Charles Levai announced as Creative Directors-at-large at W Magazine
Founders of creative direction agency Maybe Paris, Kevin Tekinel and Charles Levai, have been appointed co-creative directors-at-large at W Magazine.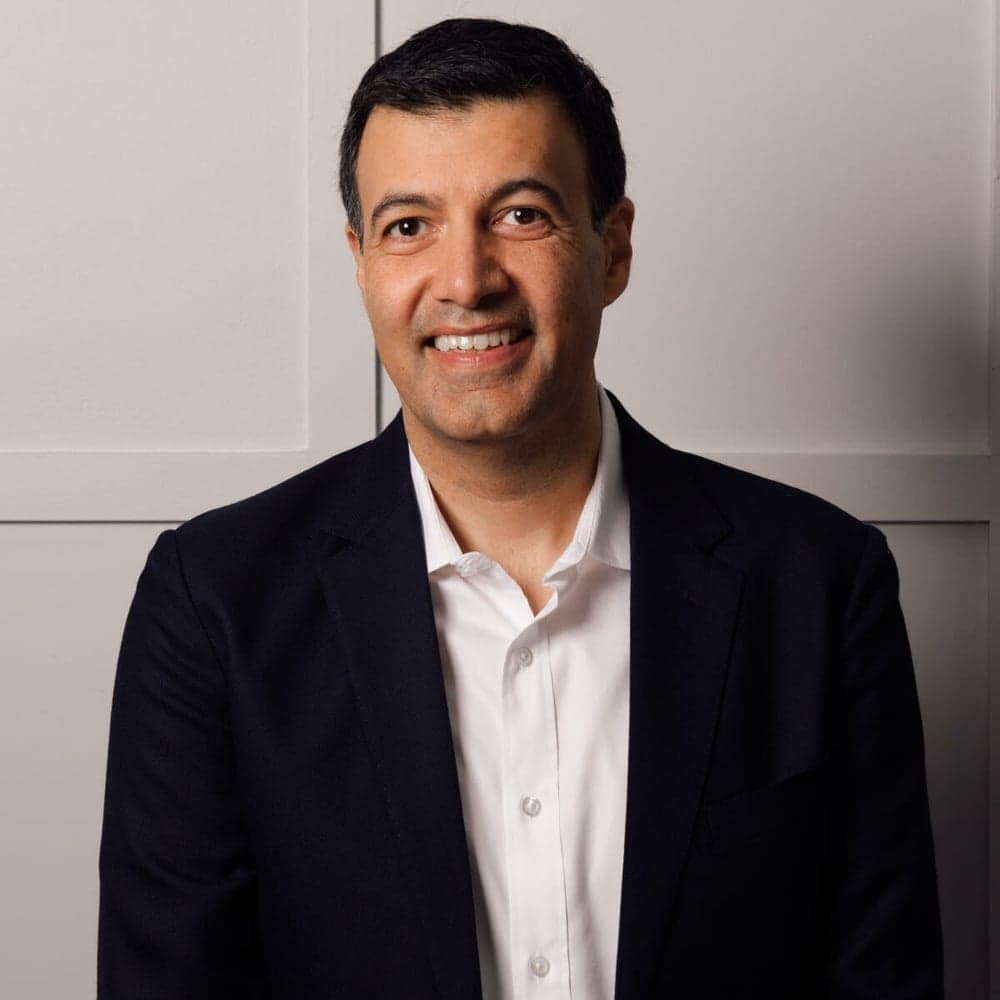 Macy's, Inc. Appoints Naveen Chopra to Board of Directors
Macy's, Inc. announced the appointment of Naveen Chopra, executive vice president and chief financial officer of Paramount Global, to its board of directors, effective April 1, 2023.
Chopra is an established financial and operational leader who has served as chief financial officer for several high-growth, innovative companies over the past 20 years. In his current role, Chopra oversees Paramount Global's financial operations and global corporate development and strategy. Previously, Chopra was chief financial officer of Amazon's Devices and Services Business, responsible for some of Amazon's fastest growing and most strategic consumer businesses including Alexa and Echo, FireTV, Ring, Kindle and the Amazon Appstore. Chopra has also successfully executed corporate transformations, including while as chief financial officer of both Pandora Media and TiVo Corporation.
"Naveen brings impressive experience at the intersection of digital innovation and financial growth to our board," said Jeff Gennette, chairman and chief executive officer of Macy's, Inc. "His career as a CFO spans consumer, technology and media companies, and we are confident his insights will be highly relevant to us as we build on our position as a digitally led, modern department store. We look forward to his contributions to our board."
"Macy's, Inc. has reimagined how consumers engage with its Macy's, Bloomingdale's and Bluemercury brands and I am energized to join the board at a time when the enterprise is poised for future growth," said Chopra.
The company today also announced that John Bryant and Leslie Hale, both of whom have served on the board since 2015, will not stand for re-election to the board at the company's 2023 annual meeting. Both have served as members and leaders of the Audit and Finance Committees during their tenure – Bryant has chaired the Audit Committee since 2016 while Hale has served as Finance Committee chair since 2022.
Paul Varga, Macy's, Inc. lead independent director, said, "On behalf of my fellow directors, I want to express our appreciation to Leslie and John for their meaningful contributions to Macy's, Inc.'s success over the past eight years. The composition and diversity of the board reflects Macy's, Inc.'s commitment to best-in-class corporate governance. We are confident that Naveen's unique skill set will be a strong complement to our board as the company continues to focus on strengthening its foundation for sustainable, long-term, profitable sales growth."
Following the 2023 annual meeting, the Macy's, Inc. board will be composed of 13 members, 12 of whom are independent and continue to represent a diverse range of ages, experiences, skills and ethnicities. Chopra will serve on the Audit and Finance Committees.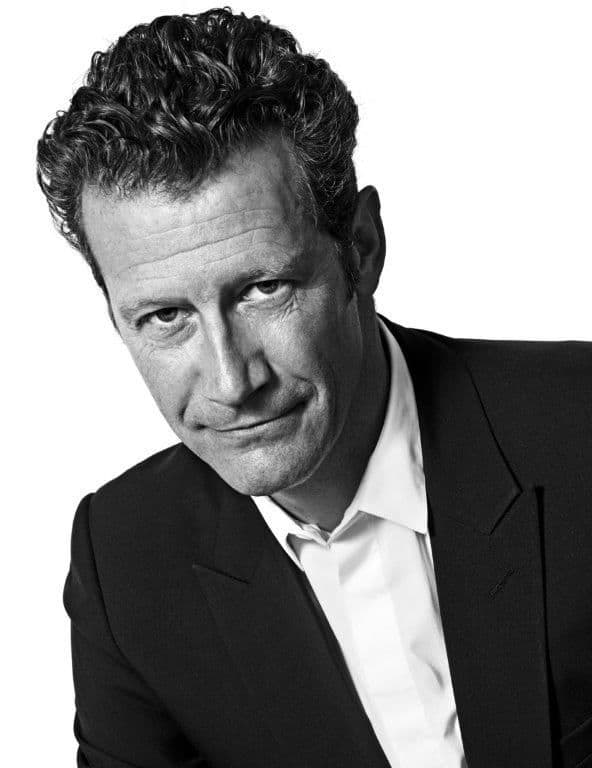 Philippe Farnier announced as Executive VP International of Parfums Christian Dior
LVMH announced Philippe Farnier has been appointed Executive Vice President International of Parfums Christian Dior.
In his new role, Philippe will be responsible for both local markets and travel retail of Parfums Christian Dior, and will report to Véronique Courtois, President and Chief Executive Officer of Parfums Christian Dior.

Over the last 12 months, Philippe Farnier has led the transformation of Travel Retail for the Beauty Division. He created an integrated organization able to leverage the Group's strength, while elevating the expression of each brand and strictly controlling distribution.

"I am delighted to see Philippe take charge of the commercial activities for Parfums Christian Dior. His 30 years' experience, his strategic negotiation skills and his strong leadership will undoubtedly be key assets to further elevate and contribute to a new era of development of our Maison around the world.", commented Véronique Courtois.
Bloomingdale's Promotes Denise Magid to Chief Merchant
Tony Spring, Bloomingdale's Chairman and CEO today announced the promotion of Denise Magid to the newly created role of Bloomingdale's Chief Merchandising Officer, effective March 21, 2023. Within this position, Magid will drive the strategic direction and performance of all Bloomingdale's merchandising initiatives. She will be responsible for building and enhancing new and existing partnerships, expanding the brand matrix and product assortment, and ultimately influencing the future growth of the Bloomingdale's brand. Magid will report to Spring.
The creation of the Chief Merchant role is a historic step for Bloomingdale's and allows the brand to build on the exciting momentum coming off its strong 2022 performance and its 150Th Anniversary celebration.
"We are confident that Denise's vision and leadership will continue to strengthen our relationships with our brand partners and further refine how we can cater to the unique needs of the Bloomingdale's customer. We look forward to Denise's impact in this newly created role," said Spring.
Magid is a well-respected retail executive, with a strong strategic headset and exceptional taste level. She brings extensive experience and a successful retail track record having held senior leadership roles at both Intermix and Saks Fifth Avenue, before joining Bloomingdales in 2019 as GMM, Ready-to-Wear, Concessions, adding Off-Price in 2020 and Women's accessories in 2021.
"It has been such an honor to be a part of the Bloomingdale's family throughout these transformative years," shared Magid. "I look forward to taking on the role of Chief Merchant and working closely with the GMMs and the Bloomingdale's team to push the boundaries of what's possible. Bloomingdale's holds a special place in the retail landscape, yet I truly believe the best is yet to come."
Elina Kousourna is appointed CEO of Maje
SMCP group, parent company of the Sandro, Maje, Claudie Pierlot and Fursac brands, announced that Elina Kousourna has been appointed as CEO of Maje, effective April 17th, 2023. She will remain a member of SMCP group's Executive Committee and will keep supporting Fursac teams, until the arrival of a new CEO for the brand.
Isabelle Guichot, CEO of SMCP, said: "I am very pleased to announce Elina's appointment as CEO of Maje, a brand I know well for having managed it myself. This announcement is particularly important for me as it illustrates a strong value of our Group: promoting talents and internal mobility. Since 2015, Elina has been a key player in the Group's growth, impacting our strategy and development, as well as managing a brand in complete renewallike Fursac. It was therefore natural that Judith Milgrom [editor's note: Founder and Artistic Director of Maje] and I chose Elina to continue the expansion and influence of Maje, while respecting its so singular and feminine DNA. Elina has the talent and the proper vision to lead the House and continue to work towards achieving our priorities which are desirability, responsible development, and customer satisfaction."
Elina Kousourna is taking over as CEO of Maje after more than three years as Head of Fursac brand, which, under her leadership, and that of its Creative Director, Gauthier Borsarello, has accelerated its growth in France and Europe by following an ambitious strategy and a clear roadmap, around collections that celebrate its tailoring know-how while opening up to more casual styles. The brand has also changed its name and entered the official Fashion Week calendar in 2022, thus confirming a substantial change in scale. Before joining Fursac in 2019, Elina spent four years as Head of Strategy and Development at SMCP. During this time, she was also involved in SMCP's IPO on Euronext Paris in 2017 and helped accelerate the Group's international development. Prior to joining the Group, Elina Kousourna was a Principal at the consulting firm Boston Consulting Group where she worked for nearly seven years in the Consumer & Retail team. She began her career at L'Oréal in Greece. Elina, 39, is a graduate of Athens University of Economics and holds an MBA from INSEAD.
Elina Kousourna, CEO of Maje, said: "I am delighted to be joining Maje at a pivotal moment in its history and to work alongside an inspirational woman like Judith. Maje is celebrating its 25th anniversary, the right moment for the brand to further assert its identity as modern nomad, and strengthen its global presence. I would like to thank Isabelle, Judith and the rest of the SMCP Board of Directors for their trust in me to write that exciting new chapter for Maje."
Acqua di Parma appoints Giulio Bergamaschi as CEO
LVMH announced the appointment of Giulio Bergamaschi, as Chief Executive Officer of Acqua di Parma. In this position, he will report directly to Stéphanie Medioni, Executive President of LVMH Beauty.

Giulio Bergamaschi joined LVMH in April 2022 as Strategic Missions Director for Loro Piana, where his contribution has been focused on Brand Strategy and textile Excellences valorization through enhanced client experience and transparency initiatives, like the traceability digital certification with Aura Blockchain Consortium.

"I am delighted to welcome Giulio in our Division. Giulio is a seasoned and passionate Beauty professional & leader. His deep sense of international markets and knowledge of the Beauty category are critical assets for Acqua di Parma & the Division. Giulio will further elevate the Maison uniqueness & position as worldwide promoter of Italian lifestyle and craftsmanship.", commented Stéphanie Medioni.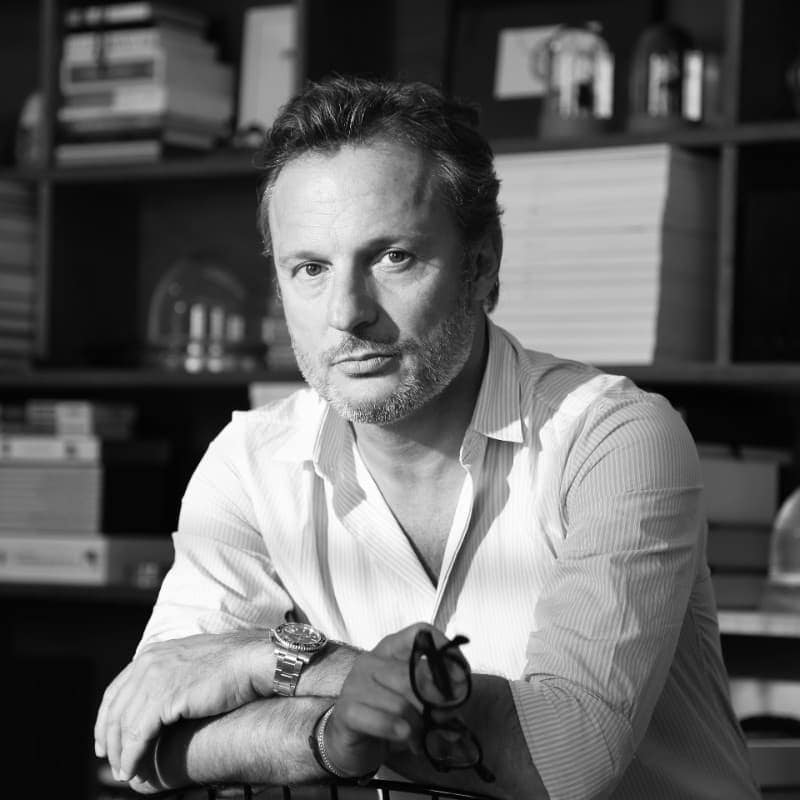 Dior Announced Olivier Bialobos Deputy Managing Director
Dior's Chief Communication and Image Officer Olivier Bialobos was promoted to the role of Deputy Managing Director, reporting directly to chief executive Delphine Arnault.
Bialobos will continue to oversee global communications and image across Christian Dior Couture and Parfums Christian Dior. As well, Bialobos will continue to be director of Dior Maison.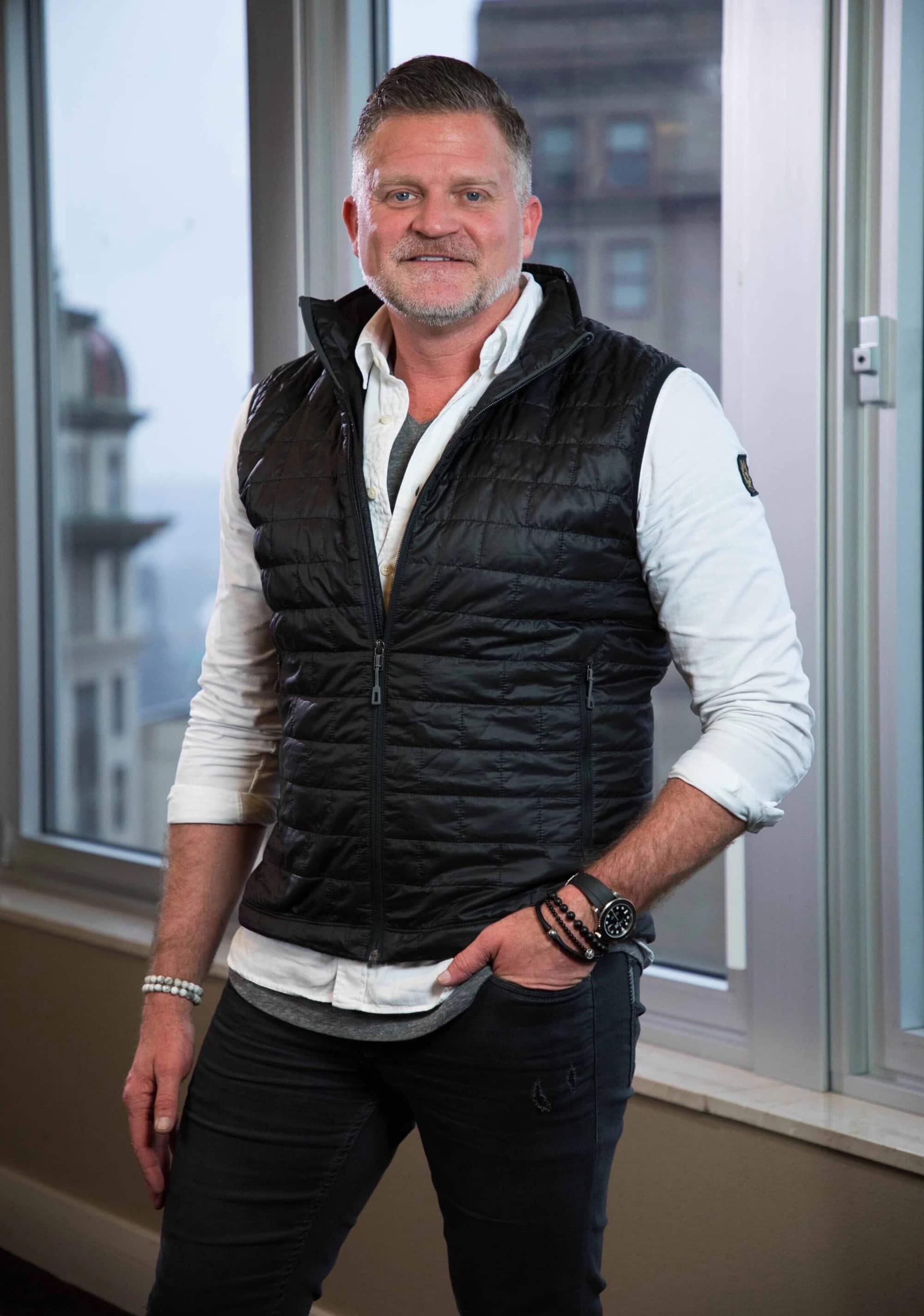 rue21 appoints Josh Burris as Chief Executive Officer
rue21 announced the appointment of Josh Burris as its Chief Executive Officer and member of the board. Burris replaces Bill Brand, who announced in March 2023 his intention to step down as CEO.
"I'm honored to be joining rue21 as CEO," said Josh Burris. "As a brand, rue21 serves the most vibrant and fastest-growing segments focused on affordable fashion that's accessible to all, making it well positioned for growth. I've dedicated my career to building retail brands centered around the consumer and am excited to move rue21 forward and achieve new heights."
"We're thrilled that Josh has agreed to join rue21 as its next CEO," said Vuk Djunic, Partner, Blue Torch Capital. "Josh has decades of experience transforming popular consumer-facing brands which makes him best equipped to lead rue21 into its next chapter."
Burris joins rue21 from GNC, where he served as CEO for the last two years, leading the company's transformational growth after a successful restructuring under new ownership. During his tenure he was also responsible for reviving GNC's innovative consumer-centric strategy and establishing powerful partnerships nationwide. With more than 25 years of experience leading consumer-focused retail brands, his leadership and expertise has helped transform the development, go-to market strategies, and adoption of brands such as Abercrombie & Fitch, Hollister, DKNY, Karl Lagerfeld Paris, Calvin Klein Performance, Wilsons Leather, and GH Bass & Co, among others.
Wolverine Worldwide Announces New Board Chairman and Directors
Wolverine World Wide announced that its Chairman and retired CEO, Blake Krueger, will be retiring from the Board on May 4, 2023. Tom Long, the Board's Lead Independent Director, has been appointed to serve as Chairman upon Mr. Krueger's retirement.
Mr. Krueger has been with Wolverine Worldwide for approximately 30 years, through a series of executive roles culminating in his appointment as CEO and Board member in 2007, then as CEO and Chairman of the Board in 2010. He retired as CEO at the end of 2021, and since then has continued to lead the Company's Board of Directors as Executive Chairman in 2022 and as Chairman this year.
Mr. Long joined Wolverine Worldwide's Board in 2011 after a 30-year career that included serving as CEO of MillerCoors, LLC, CEO and Chief Marketing Officer of Miller Brewing Company, and in several senior global and marketing roles at Coca-Cola. He was appointed Lead Independent Director of Wolverine Worldwide's Board in 2022, and previously served as Chair of the Compensation Committee.
"On behalf of the Board of Directors, I would like to thank Blake for his many years of dedication and service to the Company and its shareholders," said Mr. Long. "During his long tenure the Company transformed from a traditional footwear wholesaler into a consumer-focused, global organization with one of the world's largest portfolios of footwear and lifestyle brands. I am honored to succeed him as Chairman as part of our planned leadership transition."
Brendan Hoffman, Wolverine Worldwide's President and Chief Executive Officer, added: "I feel fortunate to have had the opportunity to work closely with and learn from Blake since I joined the Company in August 2020. I look forward to building on the strong foundation he laid and working with the word-class team he assembled to elevate Wolverine Worldwide's position as a global leader in the industry."
"It has been an absolute privilege and honor to have served Wolverine Worldwide for the past 30 years, and to have played a role in the Company's successful 140-year history," said Mr. Krueger. "I am excited about the Company's future and know that under Brendan's leadership and the strategic guidance of Tom and the Board of Directors, and with the efforts of our global team, Wolverine Worldwide and its shareholders are in great hands and well-positioned for continued growth and success."
The Company also announced today the appointment of Stacia Andersen, Jodi Bricker, and DeMonty Price to its Board of Directors, effective as of March 14, 2023.
Ms. Andersen, 52, currently serves as the Executive Vice President and Chief Customer Officer of PetSmart, LLC, a specialty retailer of products, services, and solutions for pets, and from 2019 through 2021 served as PetSmart's Executive Vice President of Merchandising and Customer Experience. Before that, Ms. Andersen was brand president of Abercrombie & Fitch and Abercrombiekids at Abercrombie & Fitch Co., a specialty retailer of apparel and accessories for men, women, and kids. Earlier in her career, she held various leadership and operational roles at Target Corporation.
Ms. Bricker, 55, is the Chief Executive Officer of Quay Australia, a global eyewear brand that sells sunglasses and prescription eyewear, and has held that role since 2019. From 2016 to 2018, she served as the Executive Vice President of Merchandising, Inventory Management, and eCommerce of Athleta, Inc., a subsidiary of Gap, Inc., and before that was with Old Navy as Executive Vice President and General Manager among other leadership roles. Earlier in her career, Ms. Bricker held various leadership roles at Levi Strauss & Co.
Mr. Price, 61, recently retired after five years as the President and Chief Operating, Service and Values Officer of RH, a curator of design, taste and style in the luxury lifestyle market, and before that held a series of progressively more responsible executive roles including Senior Vice President of Retail Galleries and Operations. Prior to joining RH in 2006, Mr. Price held various leadership roles with Williams-Sonoma, Inc. and Gap, Inc.
Finally, David McCreight, a Director since 2019, has announced his resignation from the Board of Directors effective May 4, 2023, in order to devote his full time and attention to his role as Executive Chairman of Lulu's Fashion Lounge Holdings, Inc.
"I would like to thank David for his years of service and invaluable insights, and we wish him well at Lulu's," said Mr. Hoffman. "Looking ahead, Stacia, Jodi, and DeMonty each have more than 25 years of omnichannel retail, marketing, and brand-building experience in senior executive roles. We are excited to bring their individual and collective knowledge and insight into our boardroom as we continue to advance our growth strategy."
---