---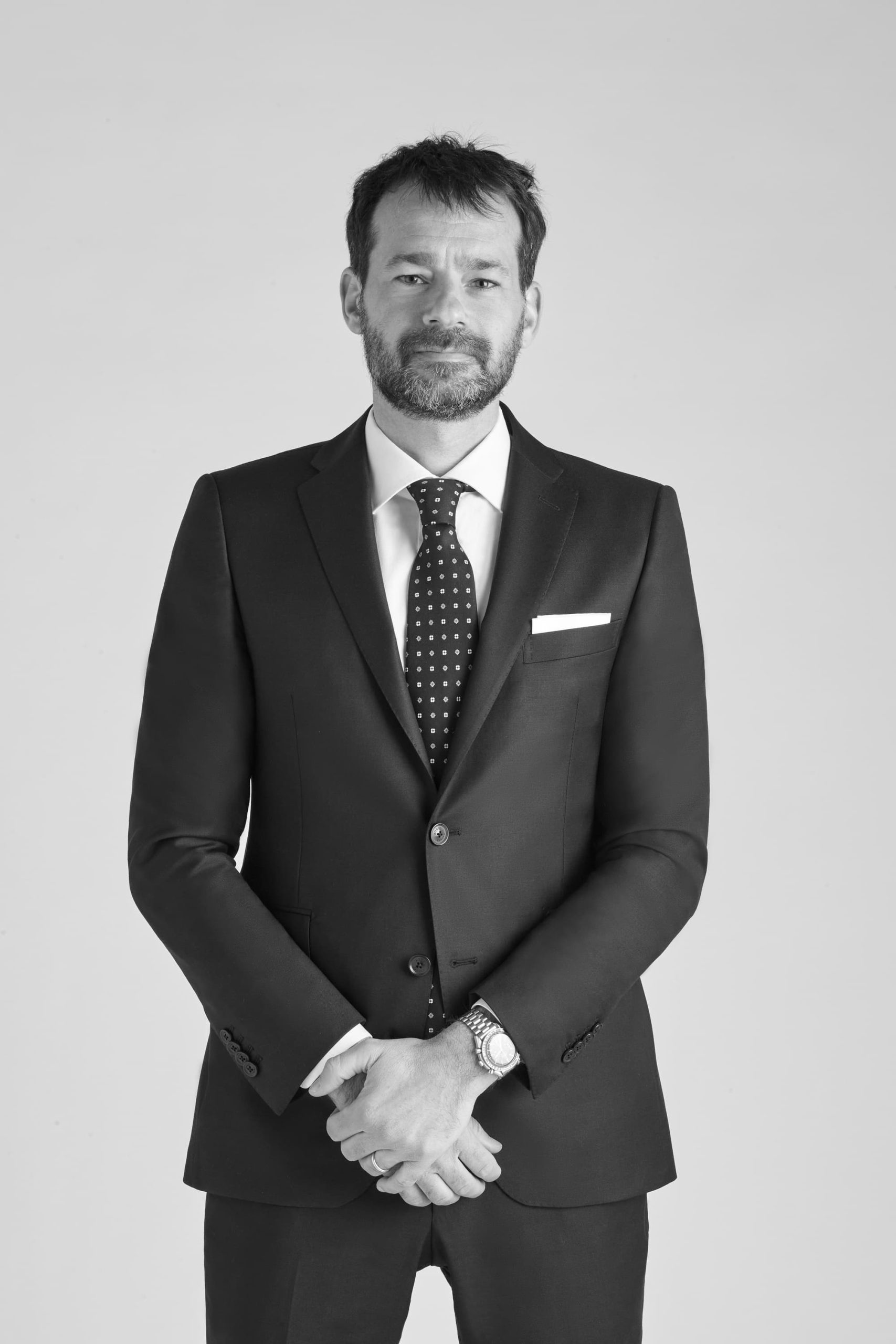 PRADA GROUP: THREE NEW APPOINTMENTS IN THE TOP MANAGEMENT
The Prada Group announced three strategic appointments in the top management: Andrea Bonini as Chief Financial Officer, Cristina De Dona as General Counsel and Diego Maletto as Internal Auditing Director.
Starting from May 2nd 2022, Andrea Bonini will take on the role of Group Chief Financial Officer, held since 2016 by Alessandra Cozzani that has decided to leave the company from September 30th 2022 to embrace other professional opportunities.
Andrea Bonini will report to the Chief Executive Officers Miuccia Prada and Patrizio Bertelli, and will be responsible of the Group's Administration, Finance, Control, Tax and Investor Relations Departments.
Cristina De Dona, Group General Counsel, is in charge of the supervision, development and consolidation of all Company's legal, intellectual property and corporate affairs, reporting to the Chief Executive Officers.
Diego Maletto joins the Prada Group in the role of Group Internal Auditing Director, reporting to the Chairman of the Board of Directors, Mr. Paolo Zannoni.
The Prada Group takes this opportunity to welcome the new professionals and to thank Mrs. Cozzani for her contribution, commitment and dedication demonstrated during her long career within the Group.
Andrea Bonini started his professional career in Milan-based M&A boutique Gallo & C.; in 2005, Mr. Bonini joined the Investment Banking Division of Goldman Sachs International, based in London, where he held the position of Managing Director since 2015. At Goldman Sachs, he was part of the Italy Coverage team until 2013 and subsequently joined the Consumer Retail Group, with responsibility for Luxury and Brands in Europe.
Cristina De Dona has held prestigious national and international roles at both governmental and private level. She recently held the position of International Chief Counsel at The Hershey Company International. Previously, she was Deputy General Counsel at Ferrero and Chief of Staff for the Italian Ministry of Justice.
Diego Maletto After gaining significant experience in the strategic consulting industry in Italy and USA with Ernst & Young, he took on the role of Group Audit Director at Autostrade per l'Italia. Previously, he was Head of Internal Audit at Vodafone for Italy, Greece, Albania and Malta.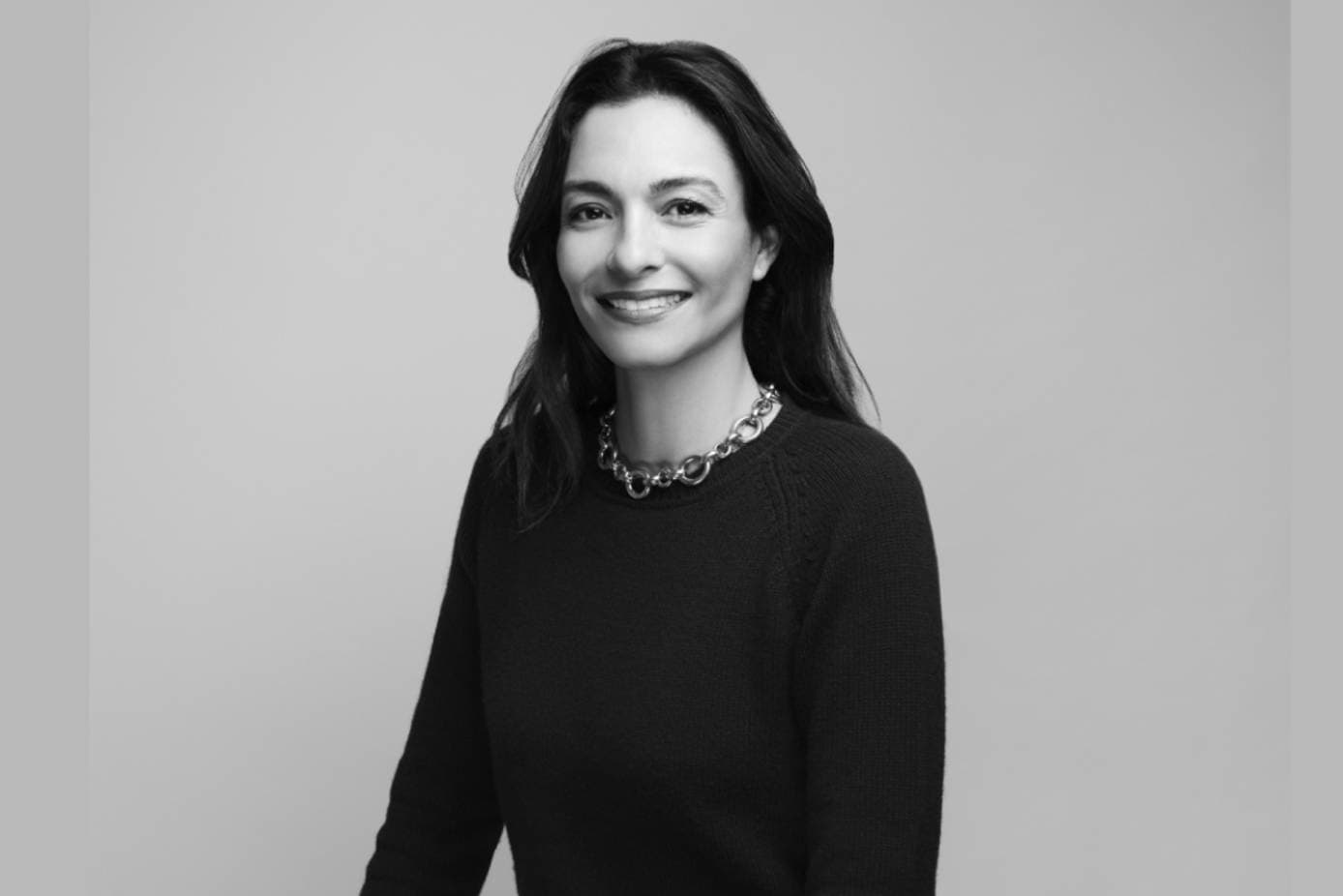 Paco Rabanne fashion names Nadia Dhouib New General Manager
Paco Rabanne is pleased to announce the appointment of Nadia Dhouib as General Manager of Paco Rabanne fashion, reporting to Vincent Thilloy, Chief Brands Officer Paco Rabanne & Jean Paul Gaultier.
Nadia Dhouib has strong experience in buying, merchandising and retail. She notably served as Managing Director of Galeries Lafayette Champs-Elysées.
Nadia Dhouib replaces Bastien Daguzan, who after five years at the helm of Paco Rabanne fashion will leave the company at the beginning of April to pursue a personal project. She will report to Vincent Thilloy, chief brands officer for Paco Rabanne and Jean Paul Gaultier, which are both owned by Spanish fragrance and fashion group Puig.
Daguzan and Puig have mutually agreed to part ways; both parties remain close and are proud of the strong development of the Paco Rabanne brand during this period.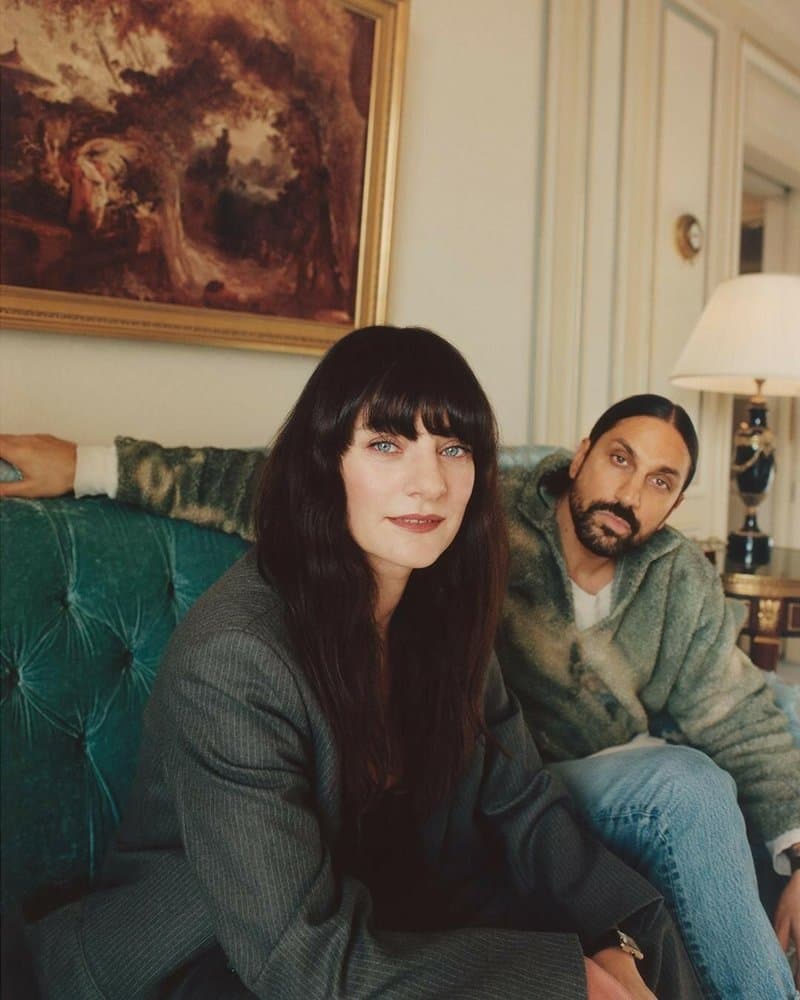 Byredo appoints Lucia Pica Creative Image and Makeup Partner
Strengthening its beauty category, Byredo appointed Lucia Pica creative image and makeup partner. Formerly, Lucia was Chanel's Global Creative Makeup and Colour Designer. She will replace Isamaya Ffrench as Creative Director, who recently stepped down after three years in the role. In her new role, Pica will work closely with Byredo's Founder and the brand's product marketing team.
Pica brings six years of makeup experience at Chanel to Byredo and will bring her sophisticated signature looks to the brand's makeup offering. Her first collection for the brand will launch this fall.
Ben Gorham, Byredo's Founder, commented: "Makeup is the first Byredo category that I don't use personally, so I value a collaborator highly for their subjective perspective, and Lucia's work is exceptional. The way she portrays people through makeup — their empowerment but also their vulnerability, their demeanour — is beautiful, and resonates with what I hope we can attain at Byredo. Our ambitions for makeup are real."
"There is such elegance to Byredo. I imagine the Byredo person as someone completely at ease with their emotions. And with color, there has to be a story — poetry, depth. Instilling that sensibility into the makeup feels like the right project for me," commented Lucia Pica.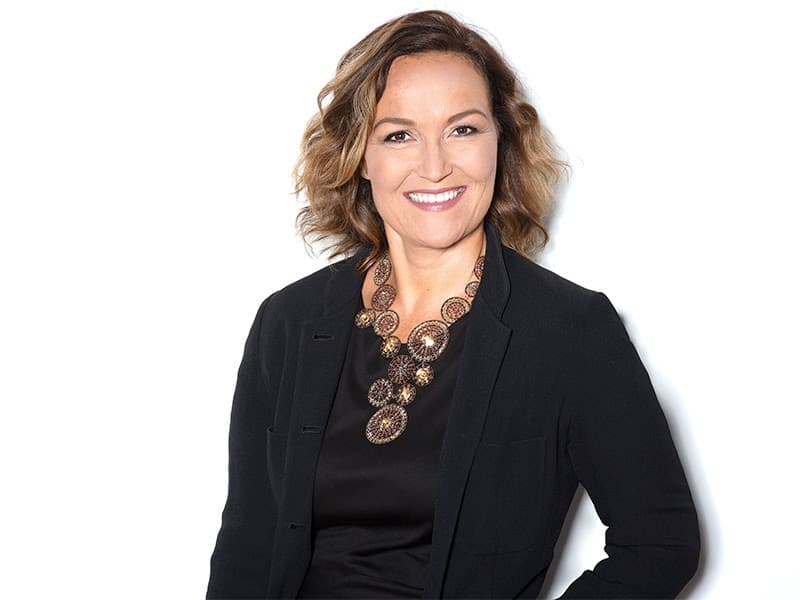 THE SWAROVSKI FOUNDATION APPOINTS MARISA SCHIESTL-SWAROVSKI AS CHAIR
The Swarovski Foundation announced the appointment of Marisa Schiestl-Swarovski as Chair to its Board of Trustees and with her wealth of knowledge and expertise within the non-profit sector she will be instrumental in strengthening the Swarovski Foundation's impact and strategic development in the future. Established in 2013, the Swarovski Foundation brings focus to the company's commitment to philanthropy and generosity through its support for charitable initiatives, providing not just funding but structure and good governance to ensure positive and long-lasting social impact. The Swarovski Foundation's success has allowed it to reach 1.4 million people through partnerships with over 60 organisations across 49 countries since inception.
Marisa Schiestl-Swarovski is a fifth-generation member of the Swarovski family and joined the Swarovski Foundation Board of Trustees in August 2018. Marisa succeeds Nadja Swarovski, Founder and Former Chair Emeritus of the Swarovski Foundation, who served as Chair since the inception of the Foundation in 2013. Marisa studied International Business in Vienna and New York before completing a master's degree from the University of Applied Arts in Vienna. Her professional career began organizing large cultural events for the city of Vienna and during her master's degree, she realized several projects for cultural institutions across Austria. In 2010, Marisa founded the Swarovski Family Council, which aims to foster bonds between members of the Swarovski family and acts as Chairwoman of the shareholders of the Swarovski group.
Chair of the Swarovski Foundation, Marisa Schiestl-Swarovski comments: "I am honoured to be the Chair of the Swarovski Foundation and am deeply grateful to our Founder, my cousin Nadja Swarovski for her vision, dedication, and leadership over the past years. Since 2018, I have had the opportunity to serve as a trustee for this meaningful organization, which provides support to others and to a cause greater than oneself. Being part of the Swarovski Foundation fills me with deep gratitude. I look forward to supporting and expanding the Swarovski Foundation's efforts and continuing the tremendous momentum of creating positive impact with charity organisations worldwide."
Chair of the Board of Directors of Swarovski International Holding, Luisa D. Delgado shares: "It is a great pleasure to count on Marisa Schiestl-Swarovski as the new Chair of the Swarovski Foundation Board of Trustees. Her contribution to date as a Trustee to the Swarovski Foundation's philanthropic work has been invaluable. Marisa's commitment and broad experience will enable her to play a vital role in its future as the new Chair. We look forward to the Board of Trustees continuing to create positive impact through the Swarovski Foundation as part of an important sustainability commitment of Swarovski, reflective of its 127-year long history and deeply rooted inclusive values."
Alison Cerrilla named Director of VIP, Celebrity and Influencer Relations at Tory Burch
Tory Burch named Alison Cerrilla Director of VIP, Celebrity and Influencer Relations. Previously, Alison was with Gucci as WW Entertainment Industry Relations Senior Menswear Manager and at Zegna as Celebrity Relations Manager.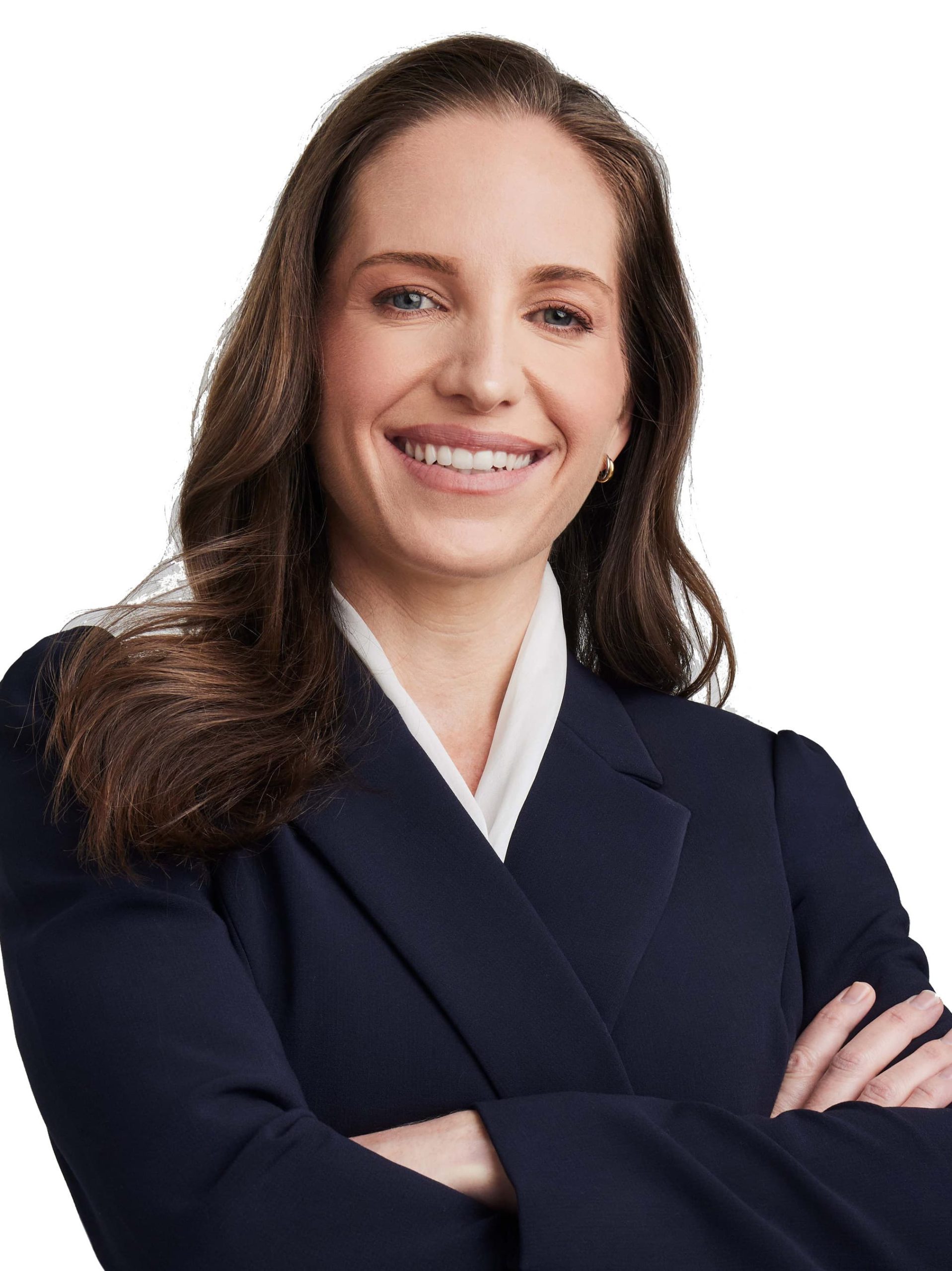 Neiman Marcus Group Names Katie Anderson Executive Vice President, Chief Financial Officer
Neiman Marcus Group announced the appointment of Katie Anderson to Executive Vice President, Chief Financial Officer, beginning April 4, 2022. In this role, she will join the group leadership team and report to Geoffroy van Raemdonck, Chief Executive Officer, Neiman Marcus Group.
Anderson joins the Company with a strong tenure of leading financial strategy and reporting at notable private and public companies. She formerly served as Chief Financial Officer at Guess?, Inc. Prior to this, Anderson served as Chief Financial Officer of California Pizza Kitchen and Sprinkles. Anderson started her career in investment banking at Citigroup, Inc. and then Moelis & Company.
Anderson will drive all financial functions for the Company as well as risk management, real estate, supply chain, and track progress towards the luxury retailer's growth execution and strategy. Her appointment comes at a pivotal time for the Company as it continues to invest in digital first, stores, data, technology, and supply chain.
"As we continue to execute our growth roadmap, Revolutionizing Luxury Experiences, ensuring we make decisions that drive sustainable and profitable growth as well high customer lifetime value is key to our long-term success," said van Raemdonck. "Katie's accomplished background and financial acumen will guide NMG as we deliver against our key priorities to make life extraordinary for our customers, luxury brand partners, and associates. I am confident that her experienced leadership in both public and private companies will be an asset to NMG as we evolve with a rapidly changing industry."
The Company's NMG|Way culture fosters belonging and operates with a growth mindset. Anderson is another strong addition to NMG's woman co-founded and majority-women-led organization. Women represent the majority of the Company's Board of Directors, over 50 percent of leaders vice president and above, and 68 percent of all corporate and store employees. In addition, over 50 percent of the Company's 9,000 associates identify as minorities.
"I am thrilled to be joining Neiman Marcus Group at this exciting time," said Anderson. "NMG's financial strength and powerful brand positioning of Neiman Marcus and Bergdorf Goodman as the integrated luxury retailer of choice speaks to their ongoing investments in their customers, luxury brand partners, and associates. I look forward to working with this talented team to drive value creation for the company."
NMG's Interim Chief Financial Officer Mark Weinsten will transition from his role with the Company following Anderson's appointment. Weinsten's expertise and deep knowledge of the NMG business through his previous role as Interim Chief Operating Officer was a valuable asset during this transition period to ensure the continuity of the Company's financial strength and key initiatives.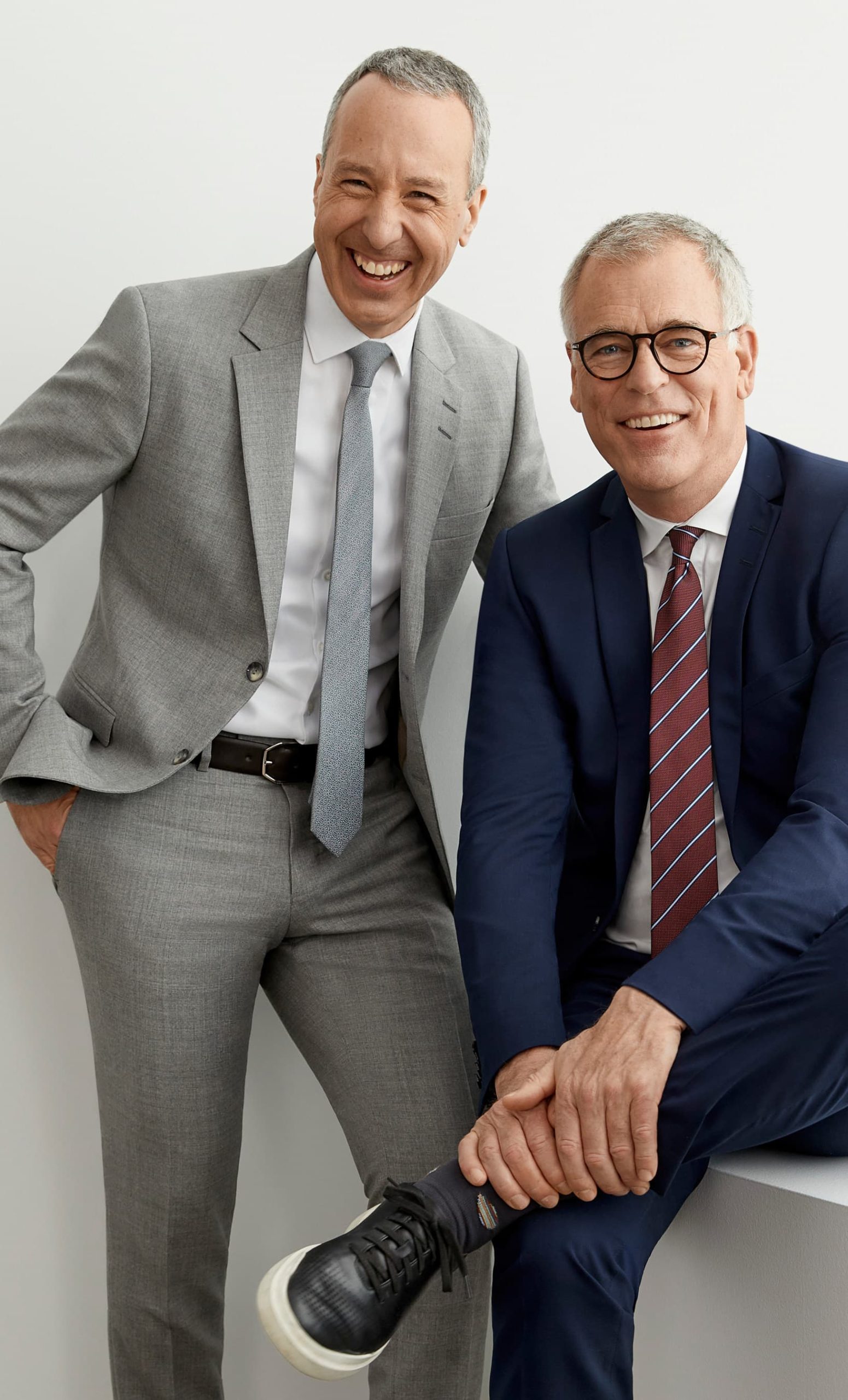 Peter Simons names Bernard Leblanc President and Chief Executive Officer
Peter Simons, evolving the structure of this fifth-generation family business, appoints Bernard Leblanc as the president and chief executive officer. Mr. Simons will become the chief merchant and continue to sit on the family council and advisory board.
"We have always made decisions that put the best interests of the company first and today's announcement perfectly aligns with that philosophy. Bernard wonderfully embodies the values of service that we are known for. Thanks to our employees' commitment and the loyalty of our customers, Simons possesses all the attributes and talent necessary to continue its development and carry out its strategic vision," says Peter Simons.
Bernard Leblanc previously held the position of executive vice-president and head of corporate operations. He will have the mandate to pursue the brand's development in store and online, as well as continue to reflect on the future of retail.
"I am honoured by the trust placed in me by the Simons family. I begin this mandate with a responsibility and duty to look after the posterity of Canada's oldest private family business, and to preserve the legacy left by five generations. This change is made with the desire to preserve the unique formula that has built our reputation for over 180 years," adds Bernard Leblanc.
Peter Simons wants to continue to share his knowledge and serve the company in a different yet equally important role concentrating on developing the fashion assortment and reach of the brand. He will work together with the buying team to evolve Simons' entire offering and influence buying decisions while also being on the lookout for emerging trends to meet the needs of its diverse clientele.
With the profound changes that retail has undergone in recent years, the role of chief merchant is more important than ever. Simons must continue to be a special place where customer service is extraordinary, where a spotlight shines on Canadian talent, and where leading designers, emerging labels, and exclusive Simons creations coexist in the retailer's unique zones.
While placing their full and complete trust in Mr. Leblanc, the Simons family will continue to play an active role in the direction of the company. As controlling shareholders, Peter and Richard will still sit on the family council and advisory board, governing bodies that they created, in addition to remaining the guardians of family values.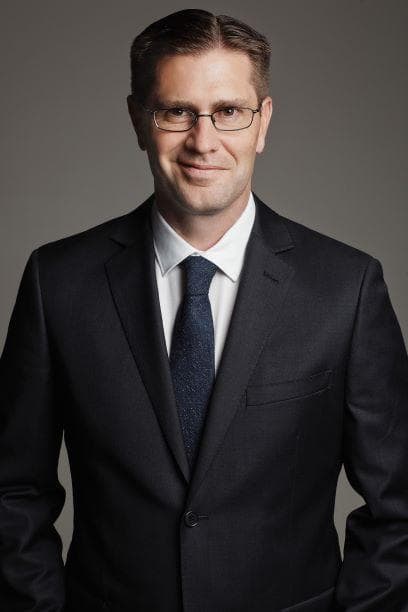 Qurate Retail Group Announces Digital Retail Veteran Terry Boyle as President & CEO of Zulily
Qurate Retail, Inc. President and CEO David L. Rawlinson II announced the appointment of Terry Boyle as President & CEO of Zulily effective March 14, 2022. Boyle will report to and work in collaboration with Rawlinson to develop and implement a compelling strategy for Zulily to optimize short- and long-term business goals.
"Zulily was one of the original pioneers of digitally native discovery-driven commerce. The model drives excitement and engagement at scale for its 4.6 million customers," said Rawlinson. "Terry brings a blend of deep retail, brand and ecommerce experience, a track record of driving growth, and entrepreneurial instincts. I'm looking forward to his fresh perspective and leadership as the company looks to return to growth and refines its delivery of compelling, personalized digital experiences for Zulily's customers."
Boyle has had a dynamic career in leading and delivering digital growth strategies for retailers. He was the first executive hired at HauteLook in 2008 and joined the Nordstrom leadership team as part of its acquisition by Nordstrom in 2011. At Nordstrom, Boyle led the design and launch of Nordstromrack.com and served as President of Nordstromrack.com and HauteLook. In 2017, he additionally assumed the role of President, Trunk Club, a full-priced division of Nordstrom that focused on in-person and online personal styling services. Boyle led the strategic reorientation of that business and returned it to high growth. Most recently, he founded and created Behold, a venture-backed start-up focused on innovating online women's fashion by providing a completely personalized shopping experience driven by data science, personal styling, and outfit functionality.
Boyle began his career at Ernst & Young Consulting where he helped launch and manage the Customer Relationship Management global practice. He currently serves as an independent director for The Black Tux. Previously, he served on the boards of Sole Society, Trunk Club, and the advisory board of Windsor Stores. He is a graduate of Harvard College.
---