Review of Bottega Veneta Salon 02 at Bondi Beach 2021 Ad Campaign by Photographer Tyrone Lebon with Model Dede Mansro
Bottega Veneta expands on its unique approach to marketing campaigns and communications with a makeover of the pool at Australia's iconic Bondi Beach.
Bottega Veneta may have scrubbed their social media presence, but they're more than making up for the absence through thoughtful alternative communications, like their Issued By Bottega quarterly digital zine, and now, by decking out a swimming pool. Part alternative billboard and part immersive ad campaign, the bottom of the pool has been resurfaced with a portrait of Dede Mansro by photographer Tyrone Lebon from the house's recent Salon 02 campaign.
The house treated us to some aerial drone footage of the expansive pool, with the portrait creating a unique streak of color and energy along the beach's rocky shoreline. It's certainly possible that the video will show up in the next issue of Issued.
Bottega Veneta continues to impress us with their thoughtful approach to alternative advertising communications, and this campaign in particular is one we want to dive right into.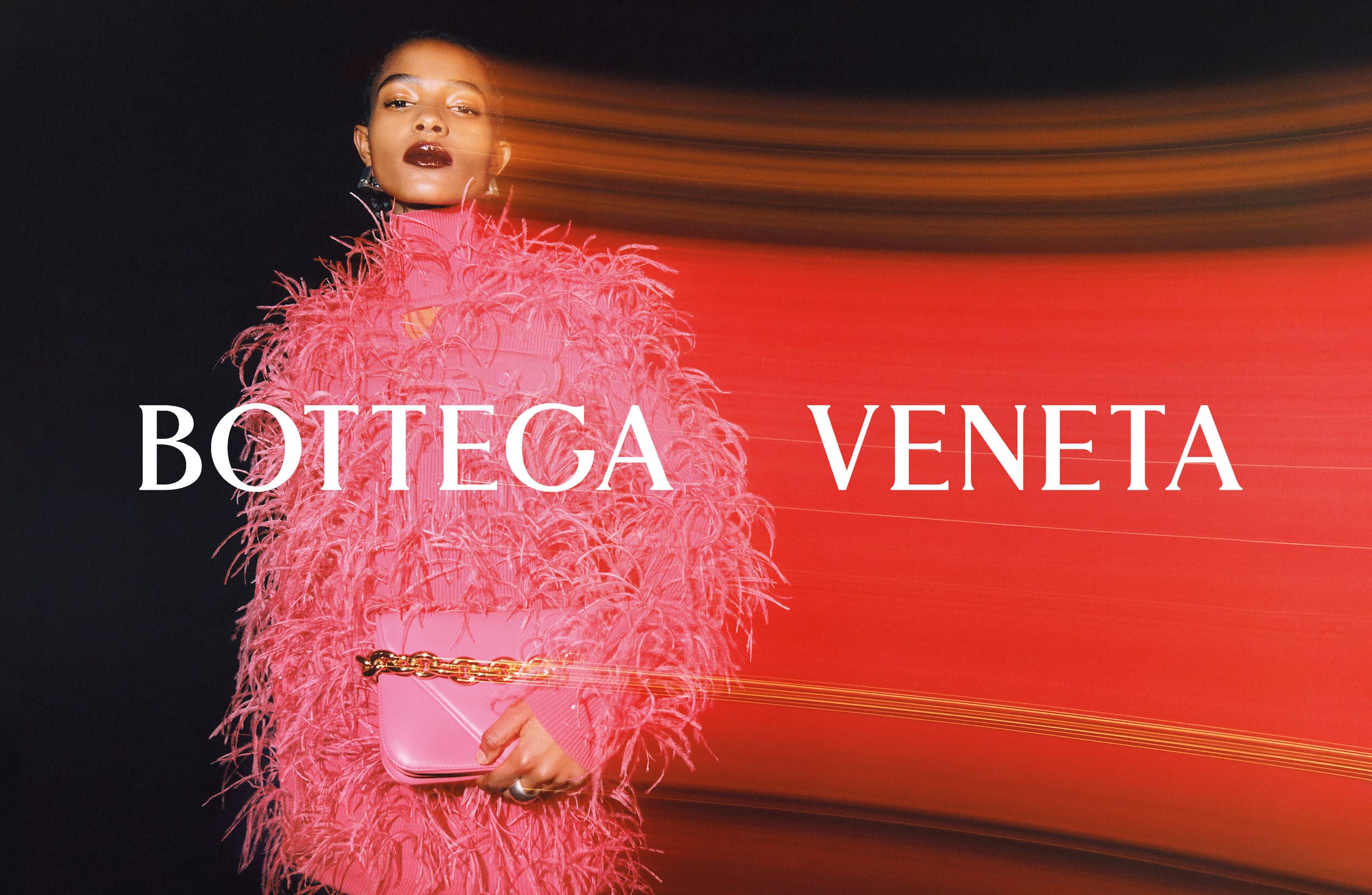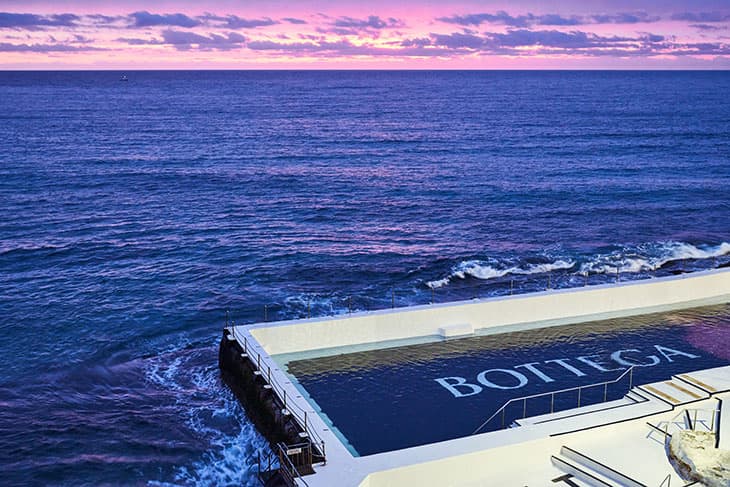 Bottega Veneta Creative Director | Daniel Lee
Photographer | Tyrone Lebon
Model | Dede Mansro
Location | Bondi Beach, Australia

---