---
Review of Burberry Spring 2021 Ad Campaign by Burberry Chief Creative Officer Riccardo Tisci & Photographer Juergen Teller with models He Cong, Tyler Forbes, Khali Ghani, Kayako Higuchi, Tashi Kwaiye, Reece Nelson, Yiorgos Paraskevas, Aylah Peterson, Claus Royo, Liv Walter, and Anok Yai
Burberry unveils a striking new Spring 2021 campaign which explores duality and tension. Photographer Juergen Teller captures the men's and women's collection on a large cast of models, many of whom return from the runway show.
The new collection remasters iconic elements of the house's aesthetic code – its traditional character and unique British DNA – with a modern free energy. A spirit of rebellion and rediscovery, expressed through materials like natural canvas, denim, and rubber, combines with classically classy chiffon and embroidery to reenergize the house's traditional approach.
For the Spring/Summer 2021 show, I wanted to create this incredible experience bringing together fashion, art, music, technology, live performance and to then explore the dialogue they have with each other. I have always been inspired by the concept of duality, so it was amazing to see the unique energy and dynamic tension that was found in the fusion of all these worlds. This campaign is all about continuing that examination of different perspectives, contrasting the rawness of the internal environment with the ever-blooming nature of the outdoors.

— Riccardo Tisci, Burberry Chief Creative Officer
Continuing to explore this sense of duality, Teller's photographs develop a dichotomy of image: two different realms, indoors and outdoors, nature and fashion. Images captured within the scenography of the runway show, with models immersed in nature, are juxtaposed with straightforward, raw studio shots. Through these opposing lenses, the pieces reveal more of their unique multiplicity, transforming with the environment around them.
The short film explores the same theme, bringing in music and motion to amplify the sense of dynamic contrast. Cuts between the two environments are timed to the beat of the moody electronic soundtrack, creating a tense atmosphere that both fulfills and subverts our expectations through pattern and rhythm.
The campaign points to a dual confidence possessed by Riccardo Tisci and Burberry: they have both the wisdom to recognize the simple strength of the classics, and the creativity to be a part of the conversation around what is new today. With his talent for capturing naturalness, character, and environmental context, Teller is a smart choice to realize such a campaign, and he does so with efficient beauty.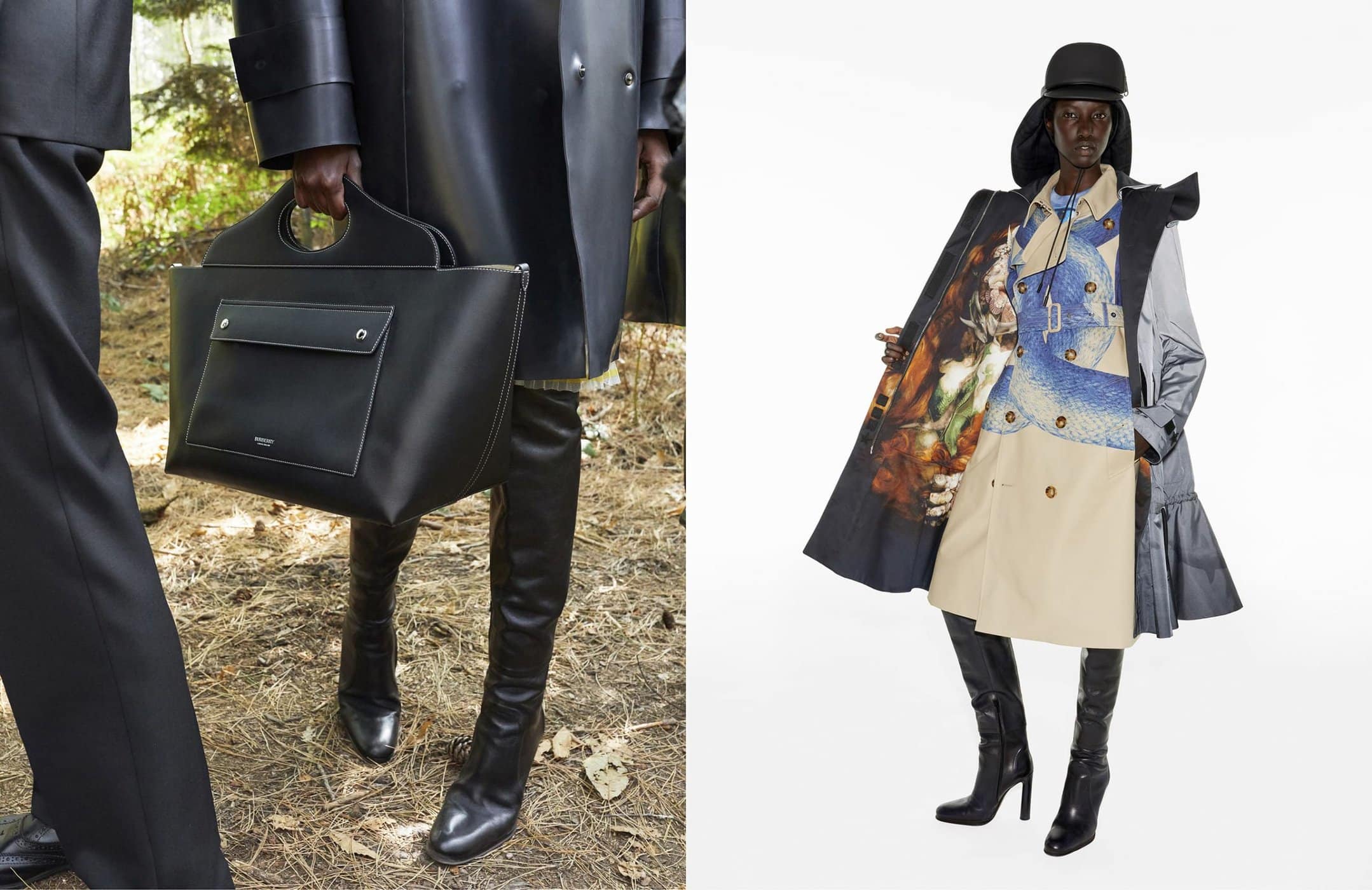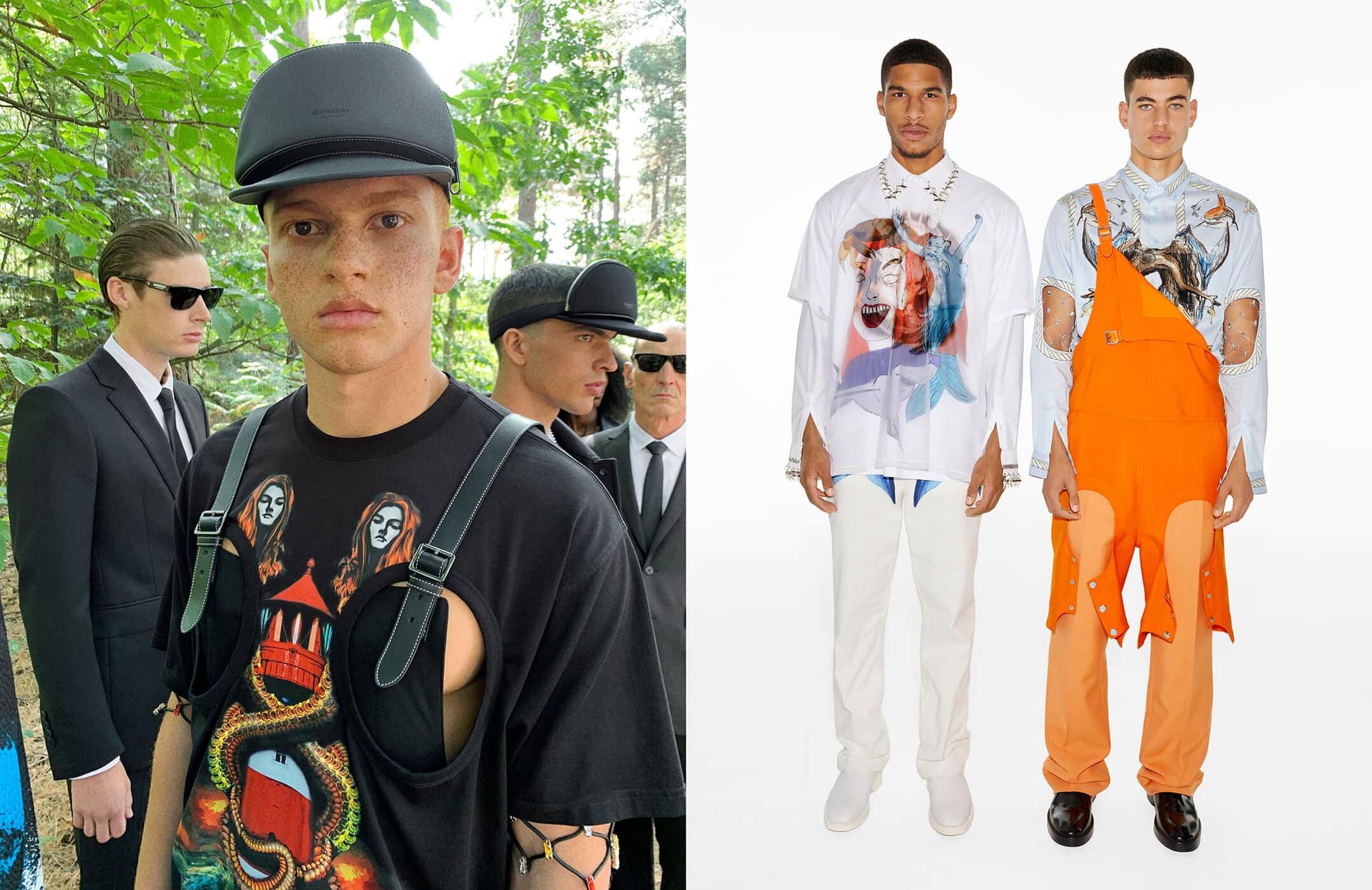 Burberry Chief Creative Officer | Riccardo Tisci
Photographer | Juergen Teller
Models | He Cong, Tyler Forbes, Khali Ghani, Kayako Higuchi, Tashi Kwaiye, Reece Nelson, Yiorgos Paraskevas, Aylah Peterson, Claus Royo, Liv Walter, and Anok Yai
Stylist | Katy England
Makeup | Isamaya Ffrench
Hair | Gary Gill
---