Review of Calvin Klein Instagram 2021 Ad Campaign with Pete Davidson & Machine Gun Kelly
Calvin Klein is blurring the boundaries of social media and celebrity marketing with a recent campaign featuring Pete Davidson and Machine Gun Kelly.
Calvin Klein handed total control of the account over to Pete Davidson, who posted a few cheeky selfies wearing CK staples, and later shared an eight-minute live stream of him and Machine Gun Kelly hanging out in their Calvins. We haven't seen either star appear in a Calvin Klein campaign before, and we have yet to learn anything about whether this means they will be becoming brand ambassadors, but they at least seem well on the way to becoming best buds.
The "campaign" represents an interesting push into new territories of social-media and celebrity-based marketing, one that directly taps into the connecting power of the platform itself. The two stars – whose public personas and dating histories (the internet can't get enough of Megan Fox dating MGK) have led some to dub them the harbingers of the era of the Manic Pixie Dream Boy – are some of the buzziest boys around right now, and with zero production costs, the Instagram takeover format is a low-effort yet smart way for Calvin Klein to easily capitalize on their social-media clout. By outsourcing their social media, they could have a different high-profile brand ambassador every week, bringing in countless more eyes to the page.
The approach seems to be sticking around for the brand at least for a bit, as only a few days later the account underwent a similar takeover, this time by the perhaps even more universally beloved HoYeon Jung of Squid Game – though this time around we just saw a few selfies and no live video.
We won't be surprised if other bands follow suit and the celebrity Instagram takeover becomes an institution across fashion social media. The approach especially makes sense for Calvin Klein, however, as it's a great way for the brand to extend their signature aesthetic of intimate, personality-filled portraiture across the somewhat more real and candid world of social media, bringing tons of fans along for the ride.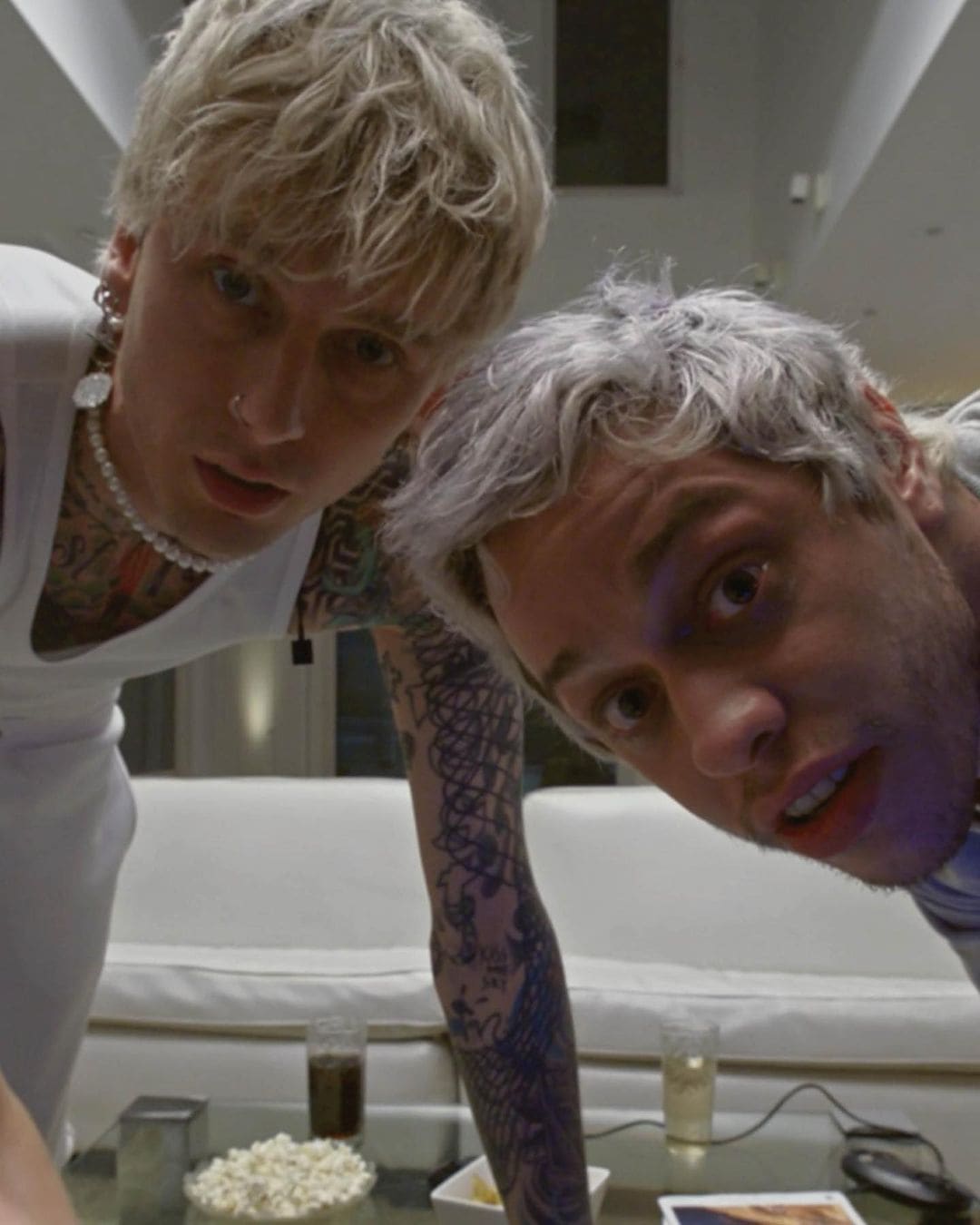 Talent | Machine Gun Kelly and Pete Davidson

---