---
Australian creative duo Camilla And Marc partner with long time collaborator Kelvin Ho, of Akin Atelier, to open the doors to their newest Perth neighborhood flagship boutique in Armadale.
A visual and textural escape designed with the customer experience, Camilla And Marc move outside of the city zone to celebrate the importance of personal interaction through this intimate format.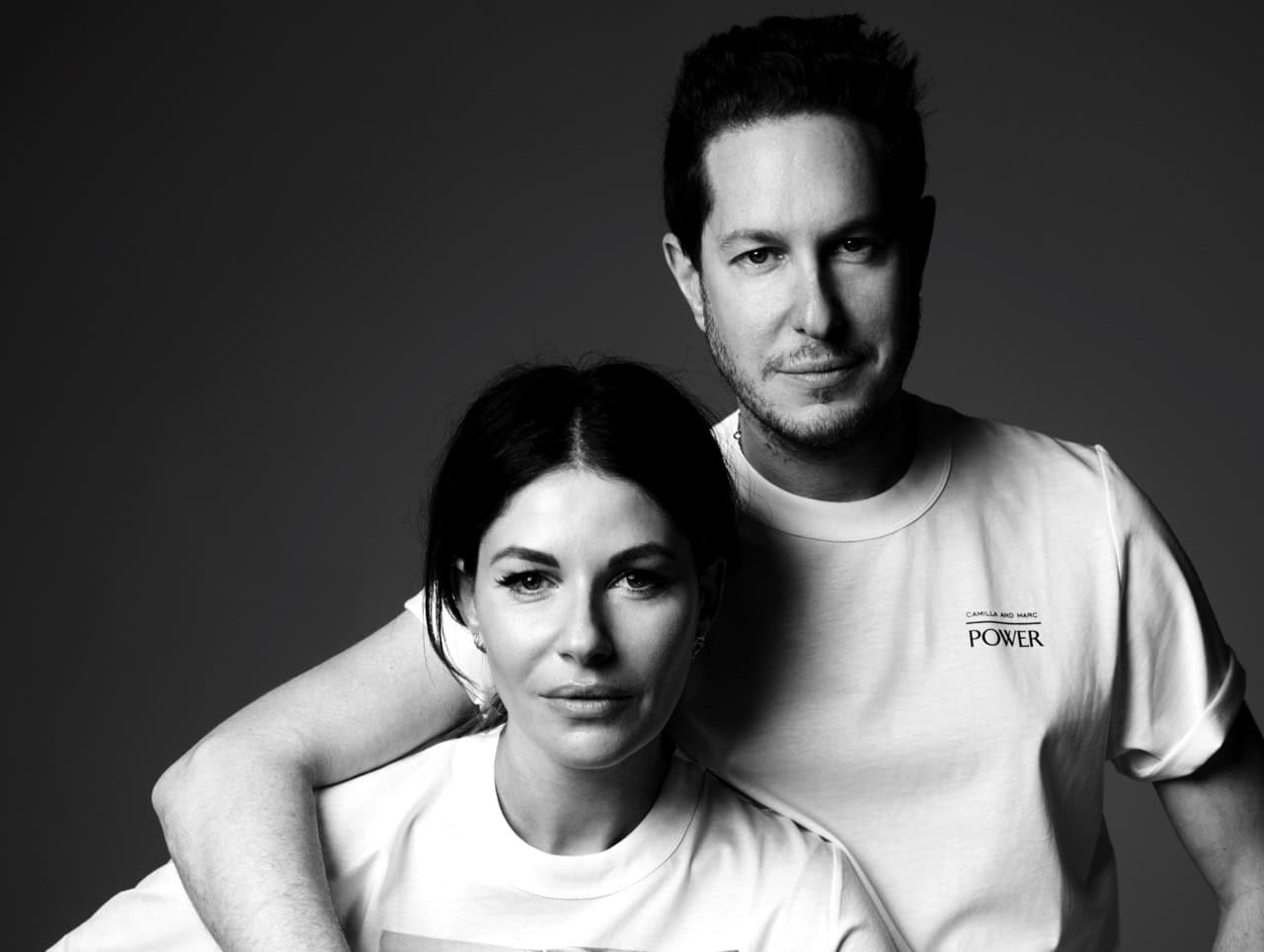 We wanted to use the lockdown period in Melbourne to support local artisans and businesses and create a thoughtful space that our customers could return to once restrictions eased. Armadale is an incredibly cultured, community-driven neighborhood, so with this new space, we wanted to create an intimate experience that could transport the local community into a place dedicated to slowing down and appreciating the beauty in life.

– Marc Freeman, CEO Camilla And Marc
Occupying the whole building of an original terrace on Armadale's High Street, Camilla And Marc Armadale express a residential, European tone through the site's architectural qualities and the interiors' tactile material composition. The front room showcases two-tone travertine checkerboard floors, with travertine skirting and two-tone custom color marmorino render walls. Custom hanging rails trace the walls, and a one-off Pearl Wave Onyx-clad counter anchors the space and invites customers into the second room.
The second & third rooms are defined by custom grey oiled European oak floorboards, laid in a herringbone pattern with continuous travertine skirting. A pair of large rectangular windows, newly introduced to space, allows light into the long & lean site's midpoint, ensuring natural light availability throughout the day. The second room offers a fitting room swathed in Kvdarat Raf Simons Helia Boucle in a pumpkin shade tucked into a nook adjacent to the balustrade. Hanging rails continue, following the marmorino wall's curve, with an integrated travertine plinth designed to serve as a curated accessories display.
Sited to the store's rear is the fitting room space & dedicated accessories area, an intimate space composed of fitting rooms, integrated custom shelving all seamlessly finished in marmorino, a sitting area with Grazia & Co's Reno Lounge Chair, and a tea-service alcove. This final volume is adorned with a skylight. Two new oversized windows allow ample natural light and greenery from the rear courtyard to filter into the store.
"As the Neighbourhood Flagship, we designed Camilla And Marc Armadale as an ode to community & a celebration of the human touch. We began to develop the design direction for the store over a year and a half ago, and during the last 8 months, what became really apparent was the need to prioritise meaningful experiences in both an environmental and social context. As a result, the store is spatially intimate, composed of 4 scaled-down rooms each with their subtle definitions. The boutique is intended to be experienced as a tactile environment shaped by hand-crafted finishes and singular materials that evoke wonder & awe." Said Kelvin Ho, Director of Akin Atelier.
In addition to this new physical space, for customers who cannot visit the boutique in person, Camilla And Marc will offer 1:1 virtual styling appointments. Camilla And Marc's Virtually There service allows customers to connect to a retail consultant for 1:1 personal styling, wardrobing, and gifting advice, wherever they are in the world. This new omnichannel model evolves the role of the traditional retail store as a catalyst for digital commerce, creating an unique customer
experience.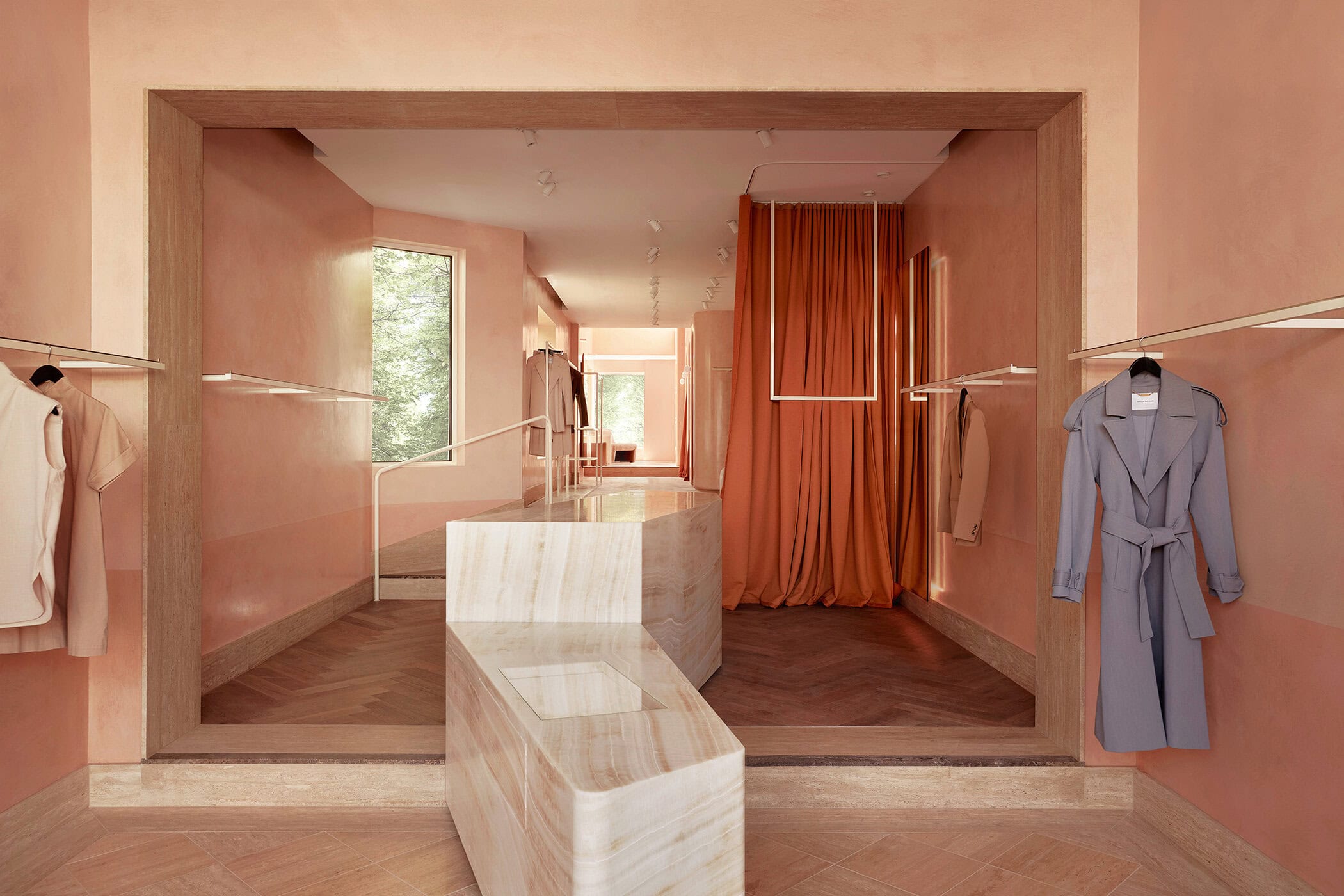 Location |
1067 High Street Armadale,
Victoria, Australia 3143
---