---
Review of Celine Resort 2021 Ad Campaign by Hedi Slimane with Rianne Van Rompaey
Hedi Slimane captures Dutch model Rianne Van Rompaey in his Resort 2021 collection for the newest campaign from Celine.
In classic Hedi Slimane style, Van Rompaey is captured in black and white, alternating between studio portraiture and outdoor shots along the coast of Saint-Tropez. An ethereal yet earthy springtime beauty, Van Rompaey's long and tousled hair blows gently in the breeze, her freckles accentuating her neoclassical beauty.
One photo stands out from the rest: Van Rompaey holds an apple, a bite taken out of it, and gazes intensely into the camera. The image of course feels suggestive of Eve and the forbidden fruit. Through this imagery, Slimane seems to be pointing to ideas of femininity, self-knowledge, and modesty.
Yet the rest of the campaign lacks any of this conceptual intrigue, and so it may be too much of a stretch to draw further artistic meaning out of it. Instead, the campaign is another solid example of the consistency and singularity of vision with which Slimane creates the image of the brand.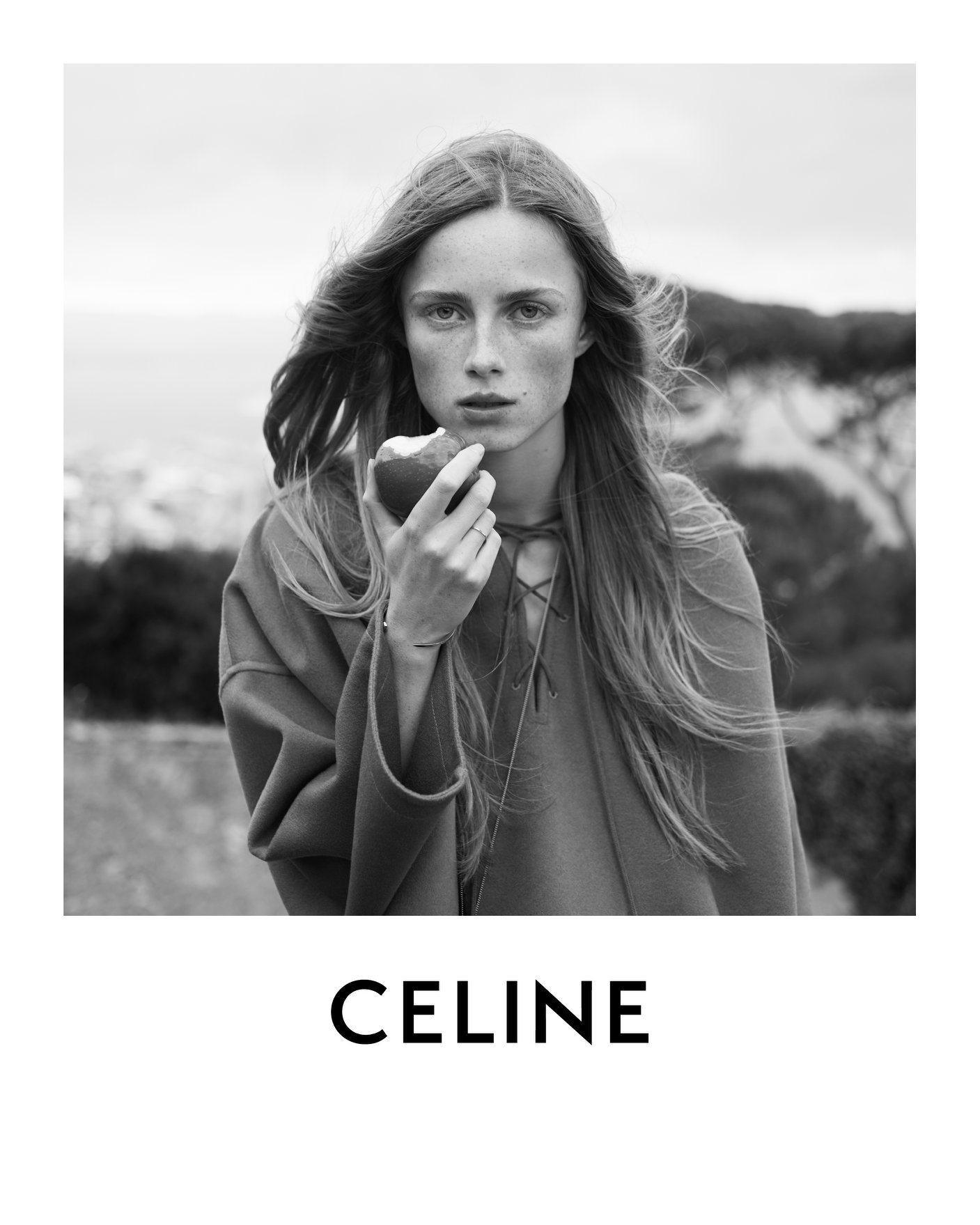 Celine Creative Director | Hedi Slimane
Photographer | Hedi Slimane
Model | Rianne Van Rompaey
Casting Director | Ben Grimes
Location | Saint-Tropez
---