Review of Diesel Fall 2021 Ad Campaign by Diesel Creative Director Glenn Martens with Art Director Christopher Simmonds and Photographer Johnny Dufort
Glenn Martens' second campaign as creative director of Diesel continues his delightful exploration of social surrealism. The Fall 2021 campaign also features art direction from Christopher Simmonds and photography by Johnny Dufort.
In a world that is over-saturated with purchasing choices – perhaps most hyperbolically embodied in the vast array of brands that line grocery store shelves – the campaign imagery imagines such a store that only stocks one brand of products: Diesel. From laundry detergent to cans of peas, everything in this store, with its uncanny throwback aesthetic, is Diesel-made.
Styled in the new collection, an eclectic cast of characters wanders these aisles, filling their carts with Diesel soup cans or, in a brilliant satirical nod to early-quarantine consumerist madness, toilet paper. Many of them look confrontationally into Dufort's camera, as if concerned we might take the last of some product. One character has their skin painted entirely in bright rosy red – it's unclear why, yet the stylistic strangeness somehow fits perfectly into the surreal mood of this liminal grocery space. A frequent collaborator with Gucci, Simmonds certainly has a knack for dreamy, stylish strangeness.
The campaign is a very smart way to look at the consumerism that saturates our late-capitalist society – and especially the fashion industry – and raise questions about its supposed connection to freedom. Like the shoppers in this store, we are dazed by the hyper-iconography of pervasive branding. Are we really more free if we have six different brands of pasta sauce to choose from? What is successful living?
There is also a simultaneous celebration and criticism of self. Like grocery-store aisles, the fashion industry is oversaturated with brands. By imagining a world where Diesel is the only option, Diesel illuminates the reality of almost unlimited choices (for those who can afford it, at least) while cheekily holding themselves up as the best option. But in doing so, they also make an ironic acknowledgement of the silliness of consumerist competition and brand loyalty.
It's a difficult balance for a brand to make, but with two of these humorously critical, self-aware, and self-indulgent campaigns under his belt now, Glenn Martens is showing that he may well be a master of the approach, and we are loving the new branding direction. Since we can't actually walk into a grocery store and buy Diesel brand breakfast cereal, we'll just have to try to wait patiently to see where they take it next.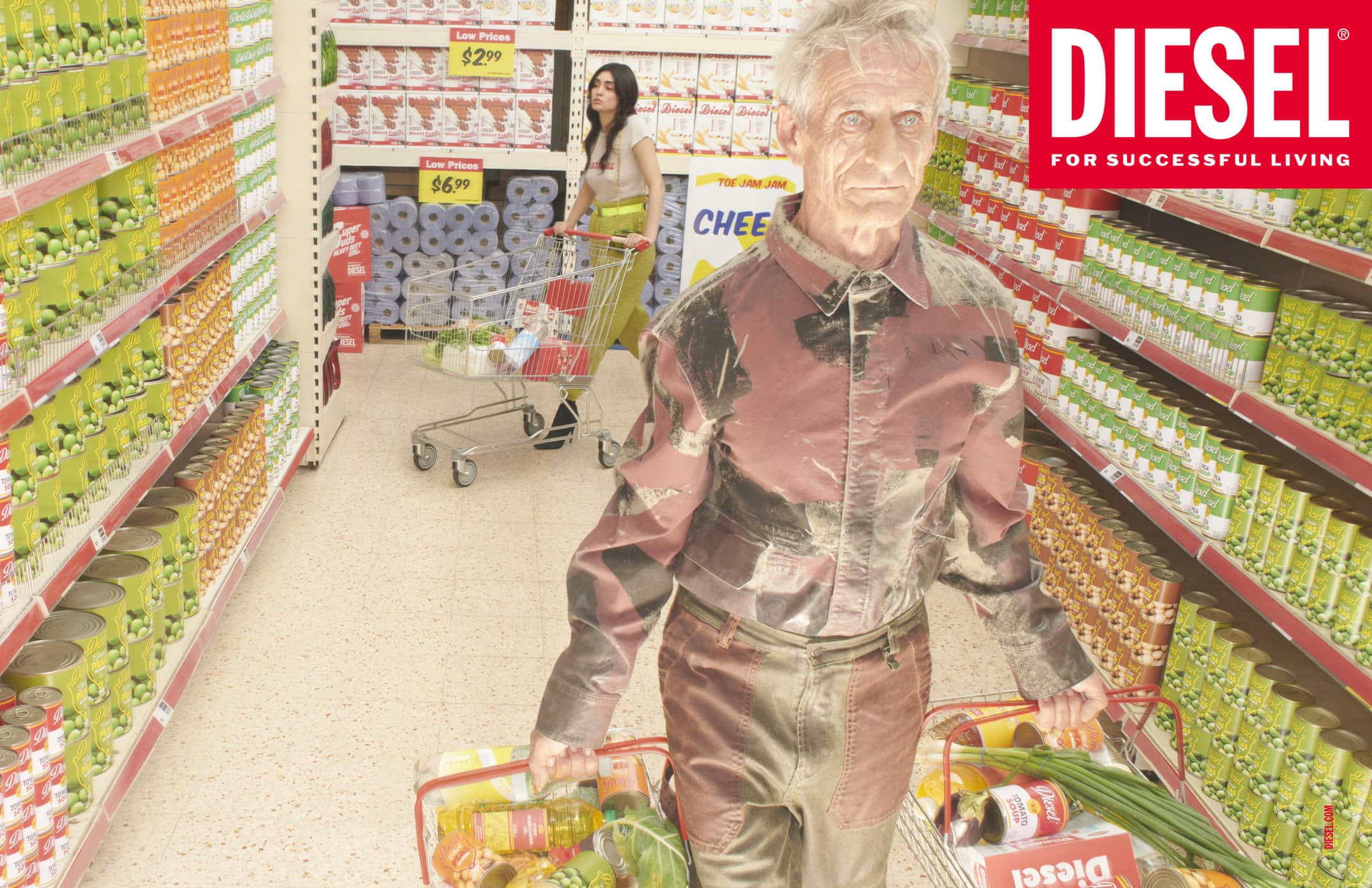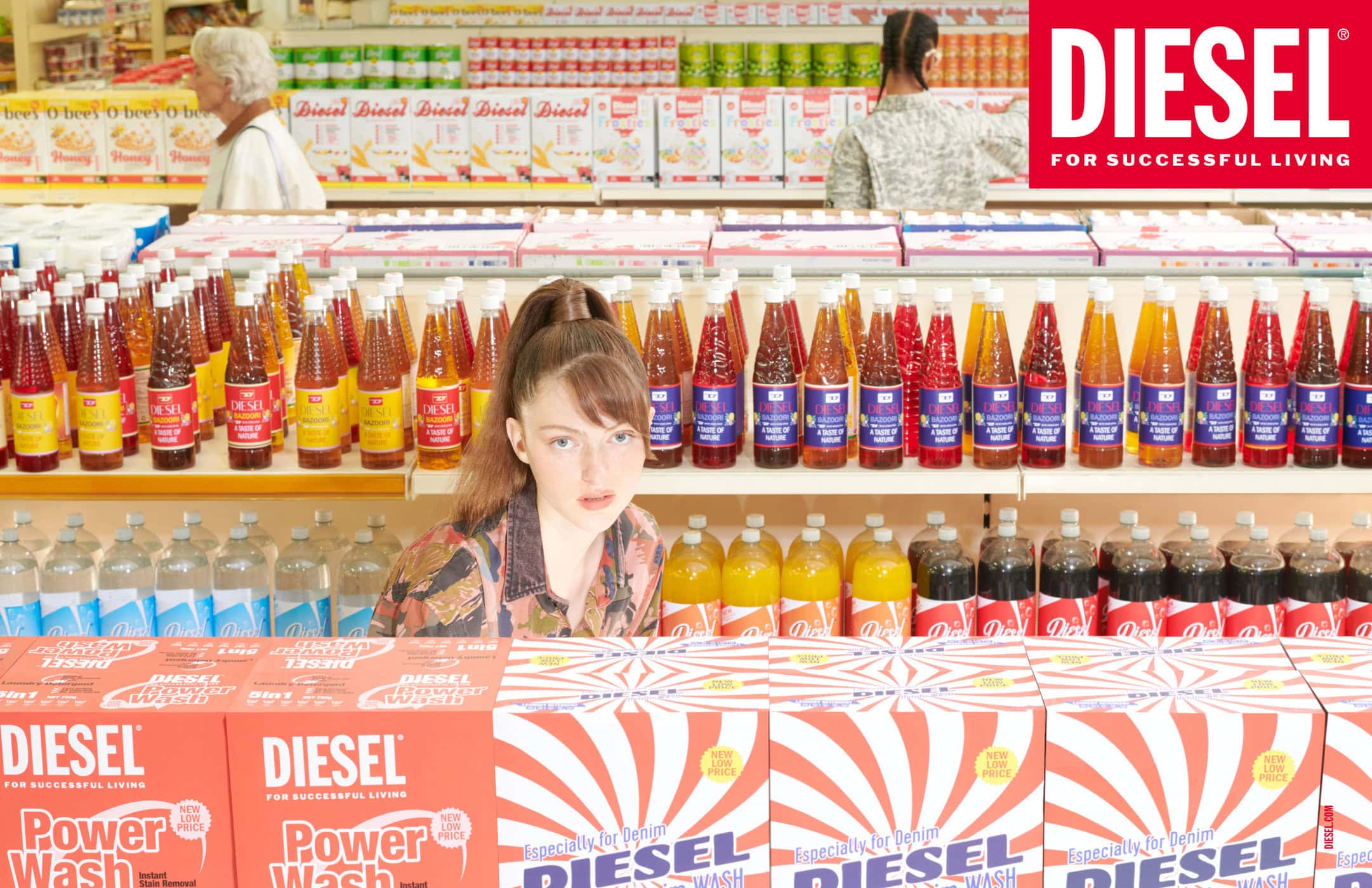 Diesel Creative Director | Glenn Martens
Photographer | Johnny Dufort
Art Director | Christopher Simmonds
Stylist | Ursina Gysi
---