---
Iconically unconventional Italian luxury brand Diesel recently made its first foray into residential real estate, and to celebrate the launch of the first-ever Diesel residential building, they are giving away apartments for free! All you have to do is buy a five million dollar T-shirt.
In November of 2018, Diesel entered the real estate business and recently announced the opening of their first-ever apartment building in partnership with Wynwood, located in Miami, Florida. Known for their surreal and subversive approach to ad campaigns fearlessly helmed by creative director Andrea Rosso, the brand's creative team celebrated the event in the typically atypical form: an ironic and eye-catching buy-one-get-one-free deal. The purchase of a ludicrously expensive T-shirt will score a few smart shoppers the ownership of a luxurious and elegantly sunlit apartment in the city's most happening neighborhood. Each unique and exorbitant T-shirt features the floor-plan of its corresponding complementary domicile. Spend $1,049,000 dollars on some casually cool new threads and you will find yourself sole possessor of apartment D6-7L. Drop a cool $5,500,000 on T-shirt "F2-L7" and score a sweet pad free of charge.
The campaign's accompanying video feels like an unearthed VHS tape recording of an 80's era advertisement for the free apartment à la T-shirt combo meal. With creative direction from Luca Pannese and Luca Lorenzini from SMALL agency, it fits perfectly with the campaign's tongue-in-cheek marketing tactics.
Diesel seems always to be two steps ahead of the world of ad campaigning, always evading the mundane while shattering expectations of how a brand can think about itself and its industry. The campaign points a finger at the extravagance and obliviousness that riddles much of this industry, including itself. In a time of vast income inequality and desperate housing affordability, a project that satirizes the profit to be had by exploiting these crises feels especially trenchant. Now, where do I sign?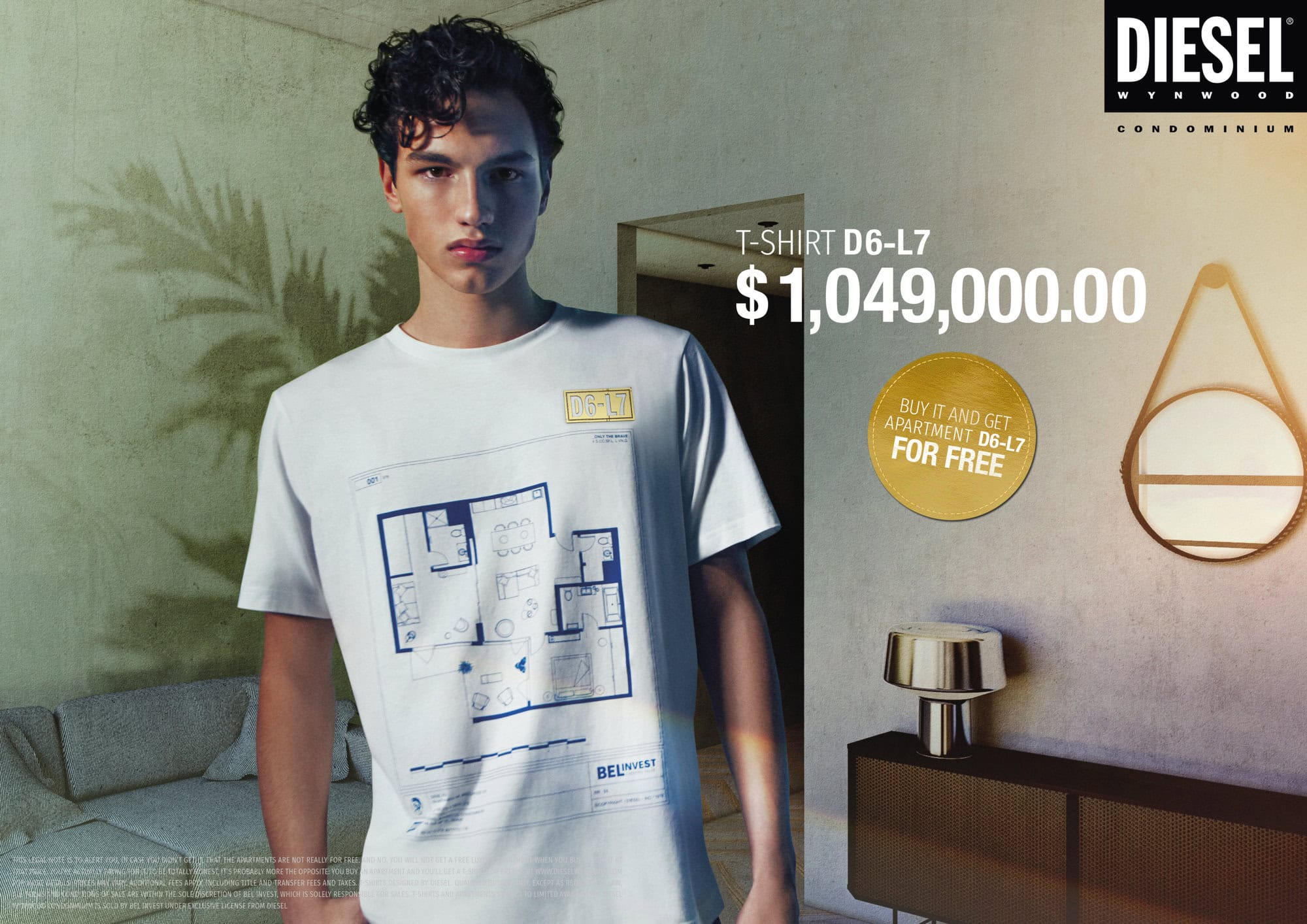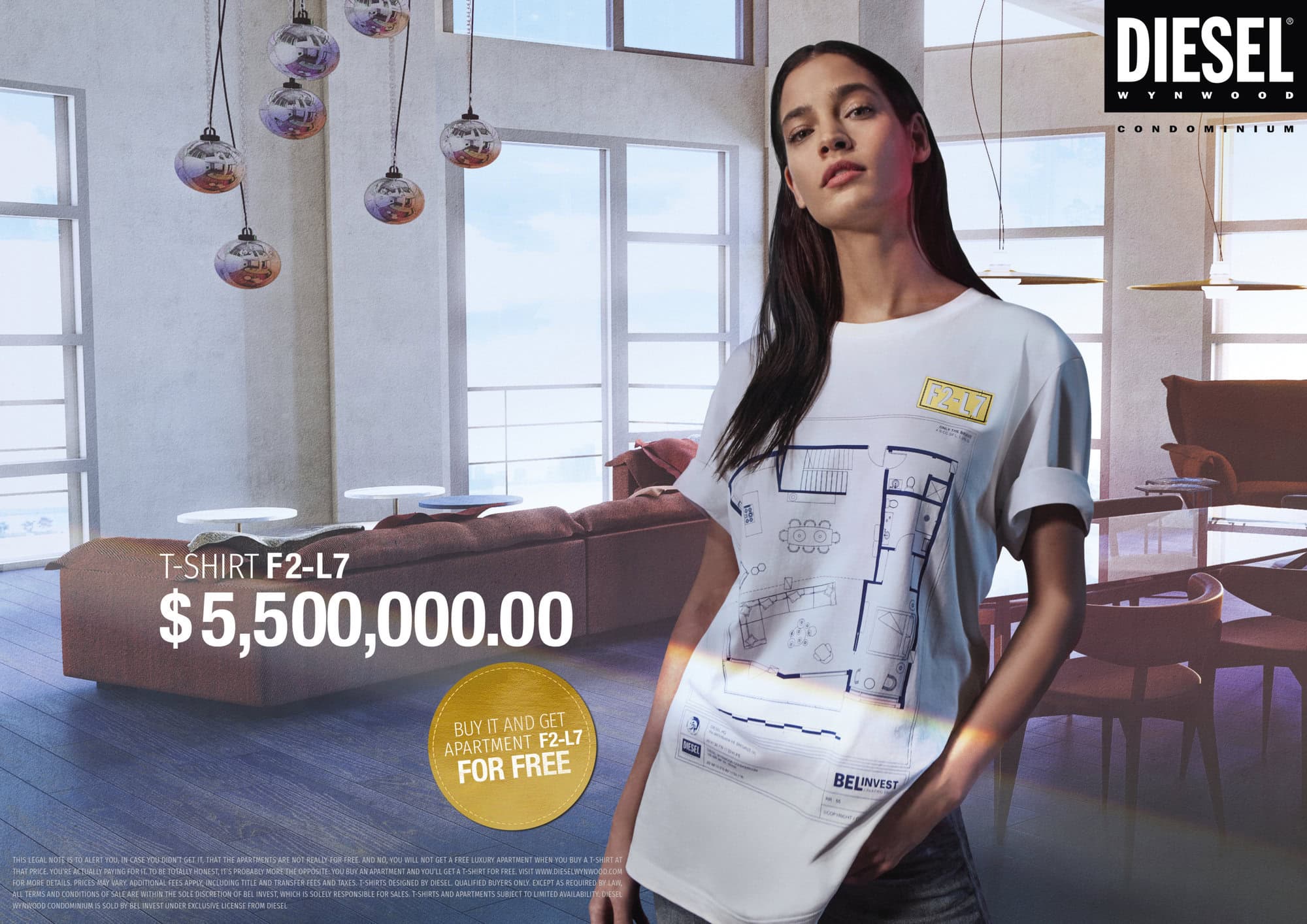 Diesel Creative Director | Andrea Rosso
Agency | Small
Creative Director | Luca Pannese & Luca Lorenzini
Production | MYGOSH
Executive Producer | Natali Sussman
Photographer/Director | Hernan Corera
Director of Photography | Mariano Monti
Color Grading | Alejandra Lescano
Editing | Run Zebra Run
Sound design and Mix | Pickle Music
Sound Engineer | Dario Zarember
---