Review of Dior Holiday Fall 2022 Ad Campaign by Creative Director Peter Phillips with Talent Anya Taylor-Joy
Anya Taylor-Joy stars in a new holiday campaign for Dior, which highlights the house's beauty line and looks forward to a season of giving. The campaign features film direction by Benoît Delhomme.
The campaign imagines the familiar joy of a winter dinner party among loved ones, casting Taylor-Joy as a spirit of holiday magic who introduces a dreamlike change to this scene. As the film progresses, the outdoors enter the candlelit indoor space: snow falls from the ceiling, a snow owl watches over the scene, evergreens grow from the floor, a wolf enters in her winter coat.
For the holiday season, the house partnered with Italian artist Pietro Ruffo to design limited-edition packaging, as well as an advent calendar. Known for his work that reimagines the discipline of cartography and mapping, Ruffo created a gold-on-navy print that references the constellations while weaving this star map among the blooms of winter flowers. The print features prominently in the campaign, tying into the palette of blue and gold and the imagery of the natural world.
It can be a difficult balance to create a holiday campaign that avoids cliché and corny Christmas-y imagery while still tapping into a recognizable spirit of the season. This campaign delicately navigates this challenge and nails it, creating a feeling of warmth and light among winter chill and celebrating togetherness and gift-giving while still existing within Dior's distinct and elevated visual realm.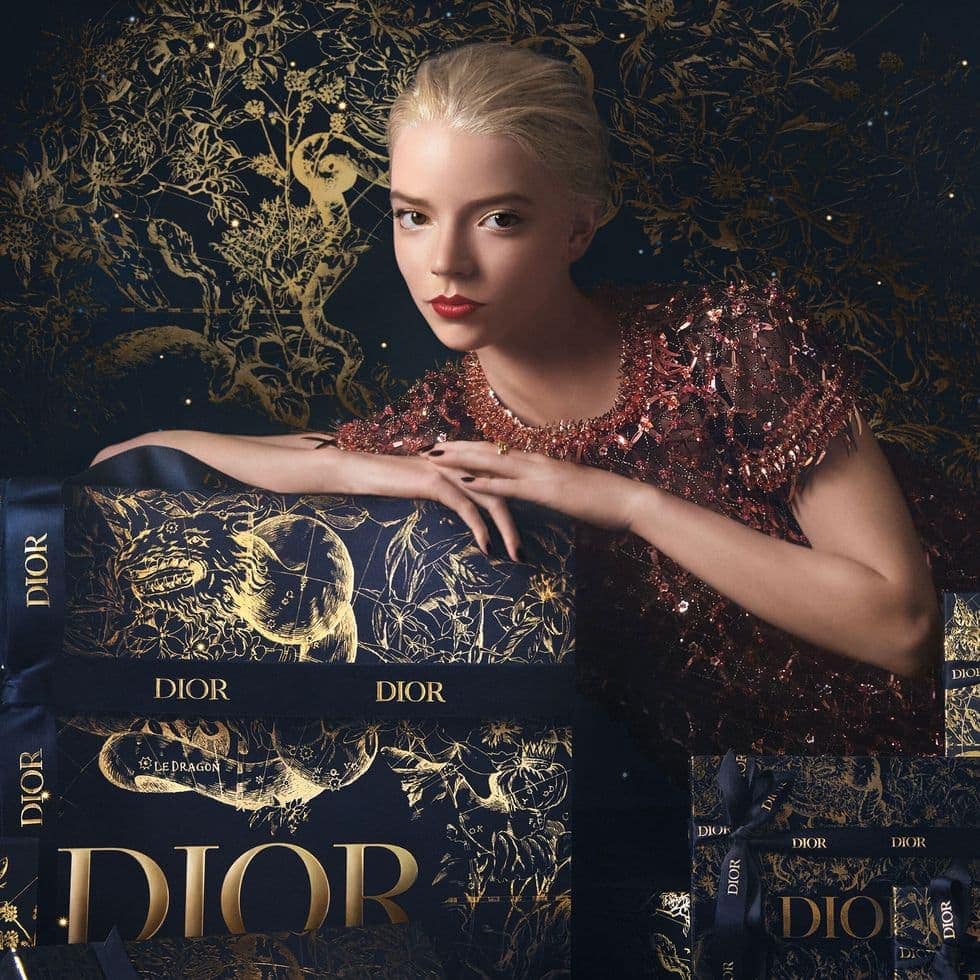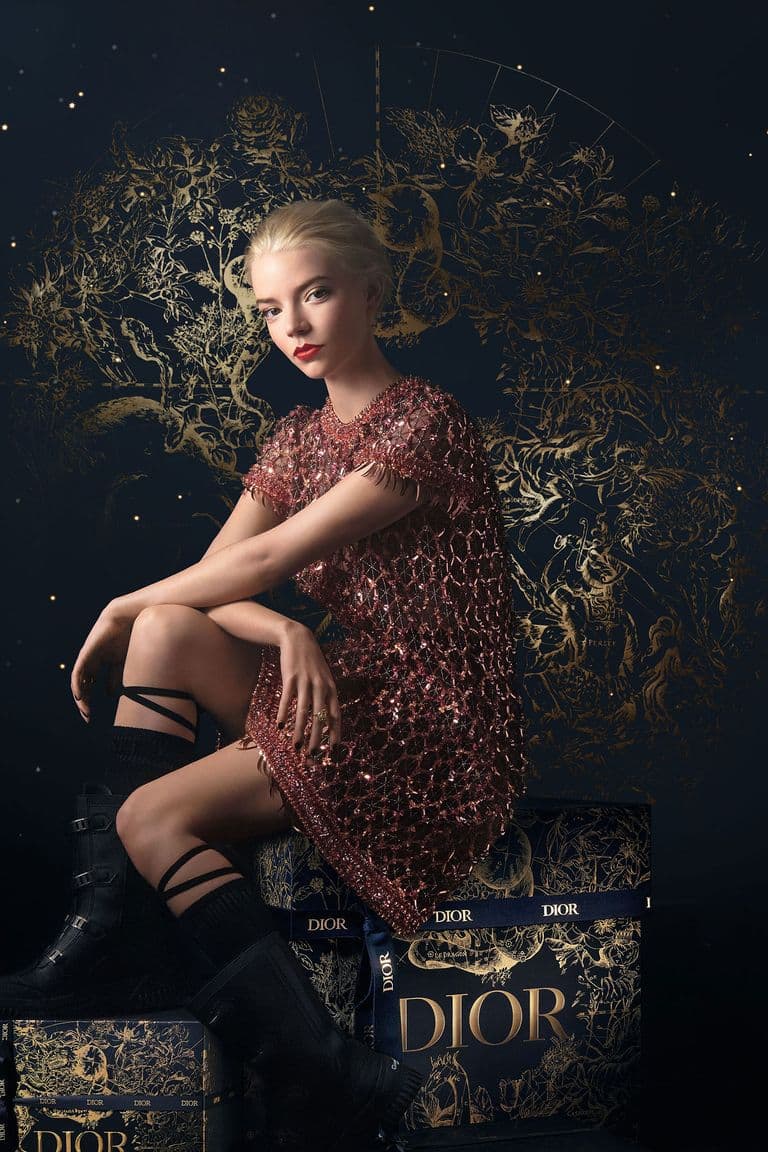 Creative Director | Peter Phillips
Talent | Anya Taylor-Joy

---