---
Top creative directors must possess many strengths, but we can't underestimate the power of listening – to the clients, to the ground, and to the future. Doug Lloyd, Founder and Creative Director of Lloyd&Co, is an astute listener who leveraged this strength with the launch of his agency and a fresh visionary who had sights on the future: Tom Ford. Their collaboration was game-changing and Lloyd&Co went on to win a broad range of clients, including Calvin Klein, Bottega Veneta, Y-3, Estée Lauder, Jil Sander, Gucci, Yves Saint Laurent, Oscar de la Renta, and Max Mara. The Impression's Chief Impressionist, Kenneth Richard, caught up with Lloyd to chat about teaming with powerful creatives, speed, and what influences him.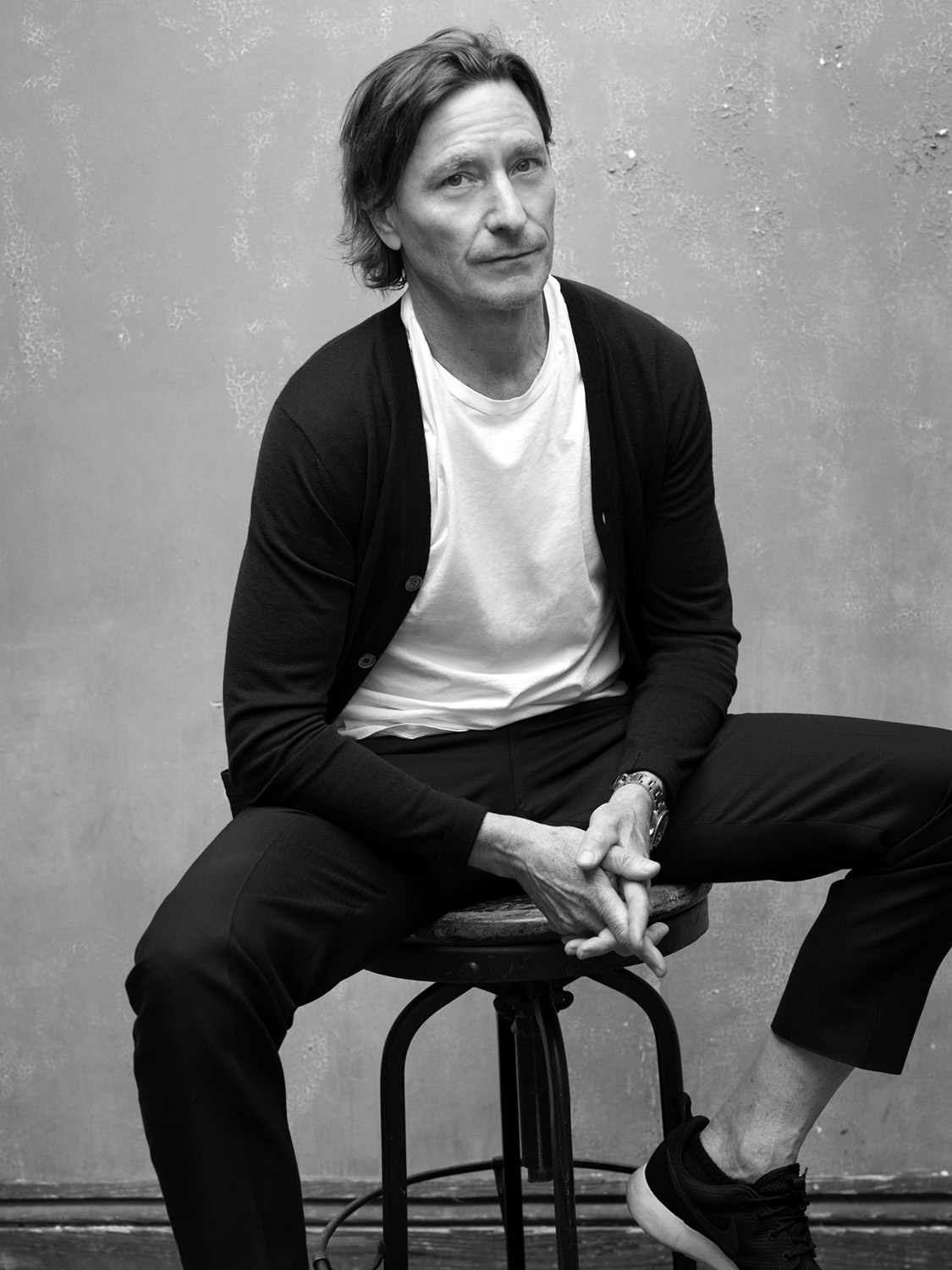 Kenneth Richard: Let's begin talking about how you've been doing a phenomenal job with regards to Calvin Klein. Congratulations.
Doug Lloyd: Thank you.
Kenneth Richard:You're welcome. Can you share how you got started?
Doug Lloyd: I went to Art Center College of Design in Pasadena, CA, where I studied design, photography, and fine art– that's a bit of my academic background. I moved to New York City and after working in corporate identity, ended up at Barneys New York. At the time, there was one great store in Chelsea that was super creative. It was a real breeding ground for talent with an amazing energy and a lot of great people and photographers doing work there. That was my emersion into the fashion-branding world.
Kenneth Richard: That's quite the emersion; Glenn O'Brien was with you during that time as well right?
Doug Lloyd: Absolutely, yes it was Glenn O'Brien, Neil Kraft, Ronnie Newhouse, and it was an incredible place to get to know the industry. I knew more of the design world and less about the fashion universe – but I definitely had a quick emersion into that world just by working with Steven Meisel, Orbie and Francios Nars on those early campaigns.
Kenneth Richard: So how did you start the agency?
Doug Lloyd: Well, sort of by default. I was working at Condé Nast on Mademoiselle with Gabe Doppelt and a great group of people when all of a sudden, they changed the direction of the magazine. This was in the era of grunge, so we were publishing some of David Sims first American pictures, along with Mario Sorrenti and Glen Luchford. It was contrary to the vision that Condé Nast had with Claudia Schiffer and Cindy Crawford that had been going on. Once Mademoiselle ended, I was figuring out what to do next when I got a call from Raymond Meier who was working with Tom Ford on revamping Gucci and needed an art director. A lot of it was timing. It ended up being an incredible collaboration with Tom and many other talented people that were there, from photographers, stylists, to models, etc. for 10 years.
Kenneth Richard: It's interesting because you've consistently teamed with powerful, forward thinking individuals over your career: Tom Ford at Gucci, Tomas Maier at Bottega Veneta, and now Raf Simons at Calvin Klein. How had the Gucci experience informed you as you made other partnerships?
Doug Lloyd: Well, the individuals you mentioned all have a very strong sense of a design vision and the world of the woman or the man that they see being a part of that vision. I think working and collaborating with them has been was very easy because they're very precise about where they want to go.
Kenneth Richard: Easy, how?
Doug Lloyd: Easier compared to working with a brand that is not lead by one strong vision. It's generally a lot quicker in terms of decisions. They all have great instincts and a focused point of view. Those are the similarities. Obviously, each of them approaches their brand in a different way. They all have different influences and unique ways of collaborating.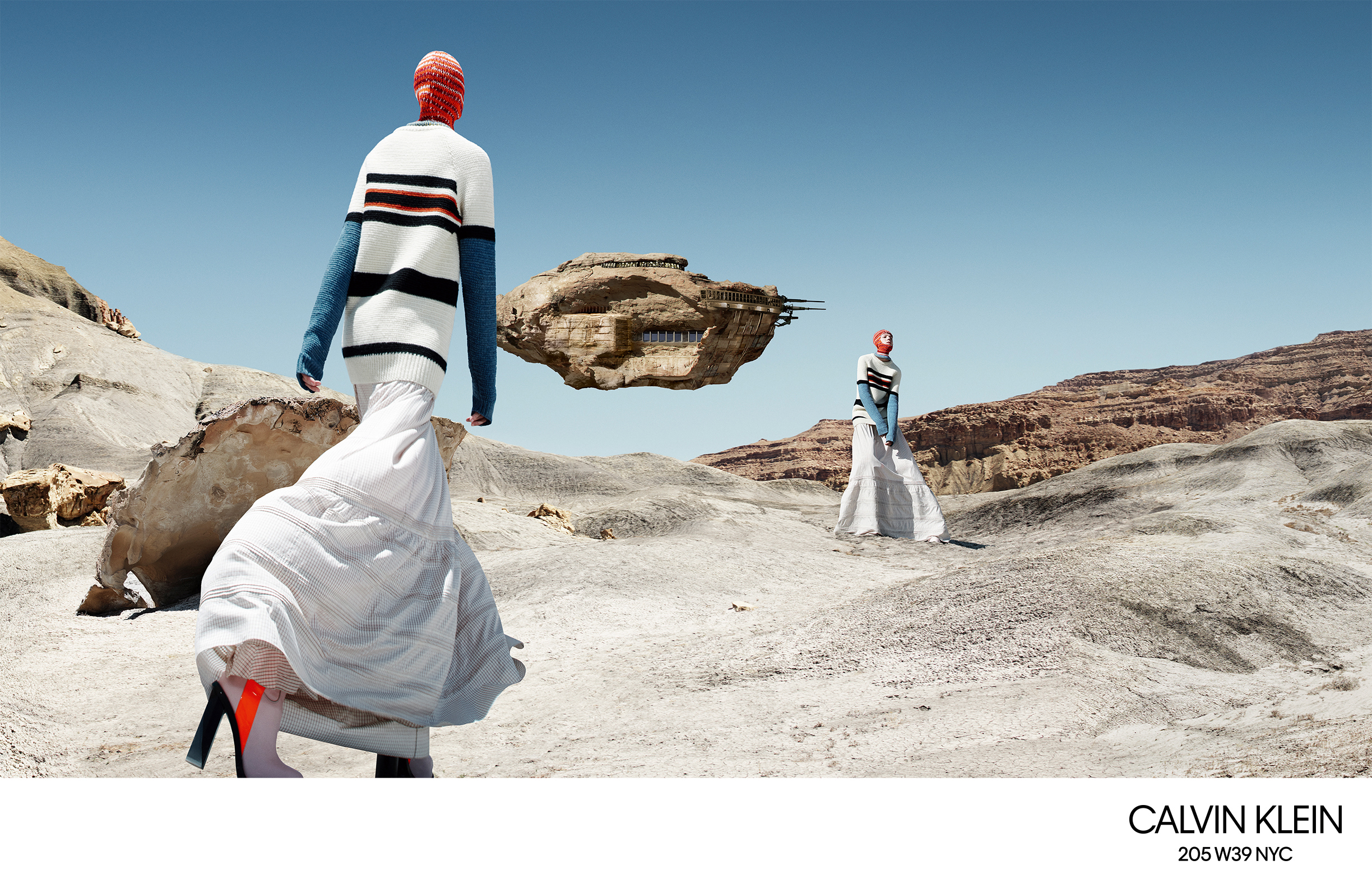 Kenneth Richard: With regards to Calvin Klein, you have creative layer upon layer of campaigns with tons of images, to cover all the brand extensions and Raf's programs. How have you had to change your habits to play that game?
Doug Lloyd: You mentioned the speed in which things have changed in terms of the amount of assets.
The pace at which we go to market has changed tremendously, and in terms of conceptualizing, production, post-production, and getting it all together requires different planning, staffing and thinking.
It's really about coming up with the smartest strategic way to approach that and making sure you have the right team and infrastructure to help support it all. It's easy to get distracted and run after something that may not feel right for the brand, so keeping the brand focused is important.
Kenneth Richard: Do you find yourself spending more or less time concepting today versus yesterday?
Doug Lloyd: The upfront time is similar, but everything gets compressed from there between getting things approved, production, and releasing final materials. All of that is now super compressed. It's nice to have the ability to think a bit upfront and try things that may not work in order to rethink it.
Kenneth Richard: Where do you see it going?
Doug Lloyd:
I think motion, film, is hugely important right now. In the traditional fashion world, it was more reserved for the fragrance end of the business rather than the "ready-to-wear" side of it. But now film is playing a bigger role and only going to grow. Obviously, all the other elements are still involved. Film is storytelling and projects in a more dramatic way. I think the younger audience is so attuned to getting their information that way and expect that versus only looking at still images.
I have a deep love for still photography, and I think there will always be a need for that, but the images have to work harder than ever to stop, convey a message, etc.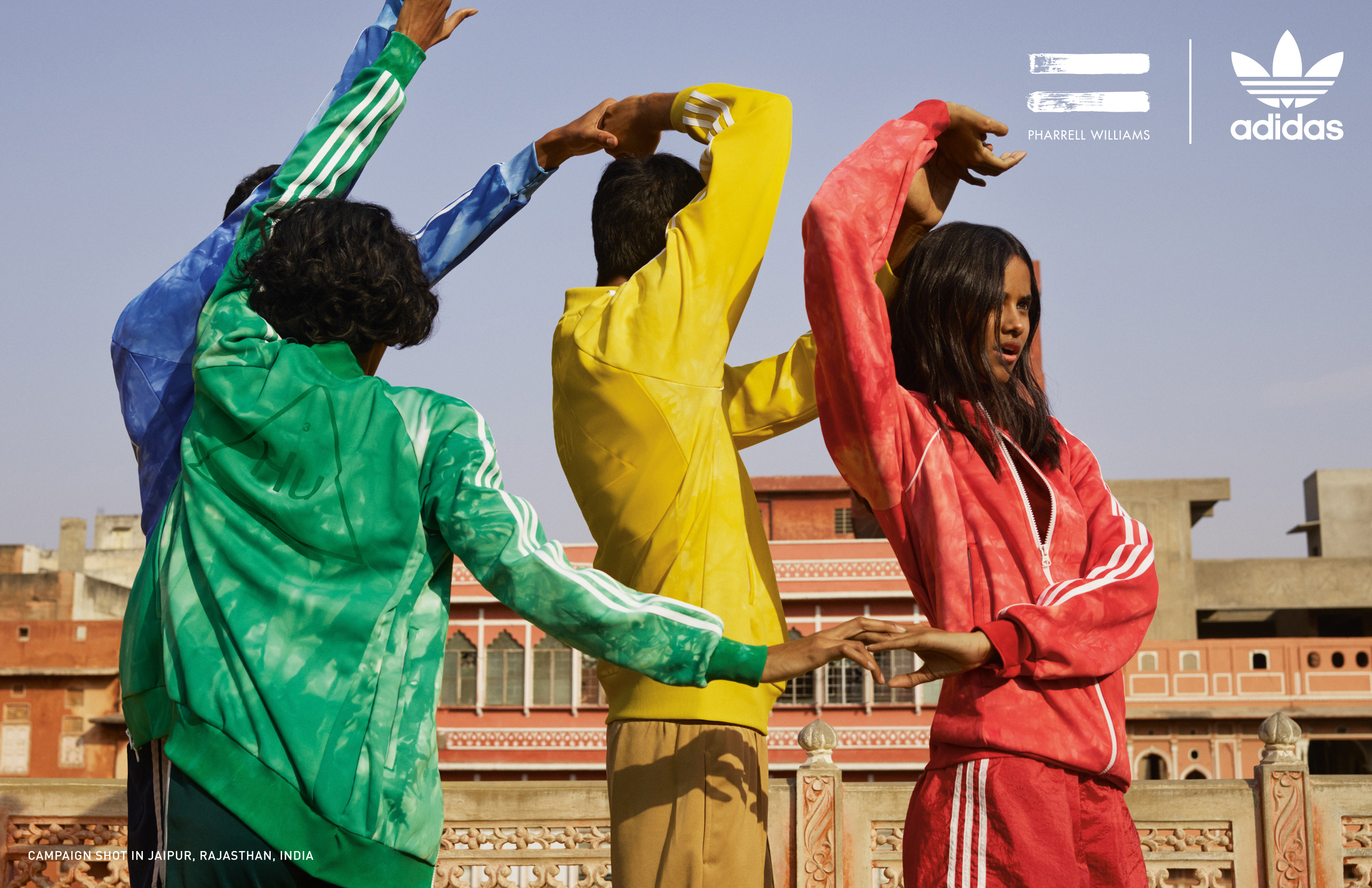 Kenneth Richard: Designers who mount runway shows have this moment to themselves that they cherish each season. It typically is the line-up backstage where they see the collection in its entirety the way they envisioned. Do you have a moment in your cycle that feels right to you season after season?
Doug Lloyd: When you've shot it, laid it out, and seen it together as a body of work, it's probably the best time because then once it gets dispersed, it's in so many different formats and media platforms. Sometimes, you're pleasantly surprised, but given the amount of media outlets and channels that things are distributed now, things tend to get much more fragmented. It's different than working on a magazine or a book because there is a very controlled space, sequence, and pacing that establishes a rhythm. The cadence of how things are released is definitely more challenging to control.
Kenneth Richard: Is there something on the horizon that you're excited about that's heading our way?
Doug Lloyd: Maybe some AI or robots in the studio doing things for us?? Ha. I don't know. Obviously, things have changed dramatically because of digital platforms and social media. I think a lot of that is what seems to be the most immediate focus. There's always going to be the "next thing." What we try to do is stay focused on what our clients and brands do best–help them tell those specific stories in a way that seems most compelling to viewers.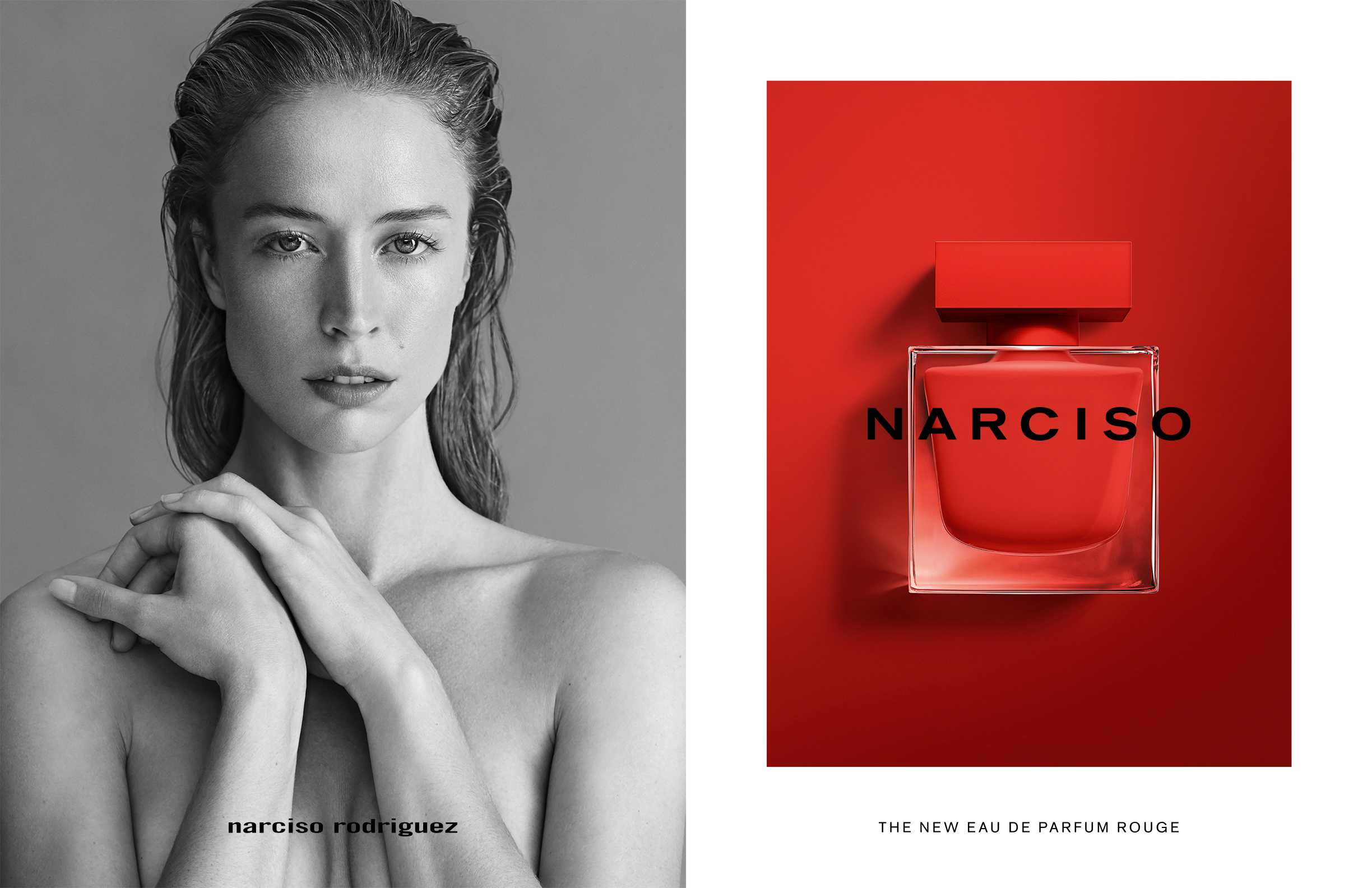 Kenneth Richard: What are smart brands doing today?
Doug Lloyd: Established houses that have been reinvented by younger designers seem smart. The feeling of talking to a millennial customer in a way that seems to be resonating. Gucci is doing things that may feel a little more or a little less produced, more reverent and less "advertising-y." It is a little more genuine to that audience.
Kenneth Richard: So how are smart brands budgeting?
Doug Lloyd: Many big brands are producing a lot of work since a lot of social media has become entertainment oriented. The ability to change things out frequently and have budgets to do things in a way that keeps people entertained is obviously very helpful.
Kenneth Richard: Would you say that the smarter brands are recognizing they're in an entertainment business?
Doug Lloyd: Well, storytelling obviously has a lot to do with how movie making in Hollywood has entertained people as well as how the gaming industry has captured people's attention. I believe being able to tap into some of that thinking is definitely something to look at.
Kenneth Richard: Thank you, Doug. Looking forward to seeing what you are up to for the year.
Doug Lloyd: Great. Thank you, Kenneth.
Portrait Photo | Mark Seliger for The Impression 250
---