---
Review of Dsquared2 Spring 2023 Men's Fashion Show
Is this (the Summer of) Love?
By Angela Baidoo
Dean and Dan of DSquared2 took us on a world tour for their Spring Summer 2023 presentation, merging influences from countries and cultural icons. This season, the DSquared2 man came down from the mountains and hit the waves, as California's surf culture (not a new concept admittedly, but one that is being refreshed by new voices, such as South Africa's Mami Wata Surf) was given new life with the heritage of Bob Marley, Honda-backed biker fits, and Balinese culture.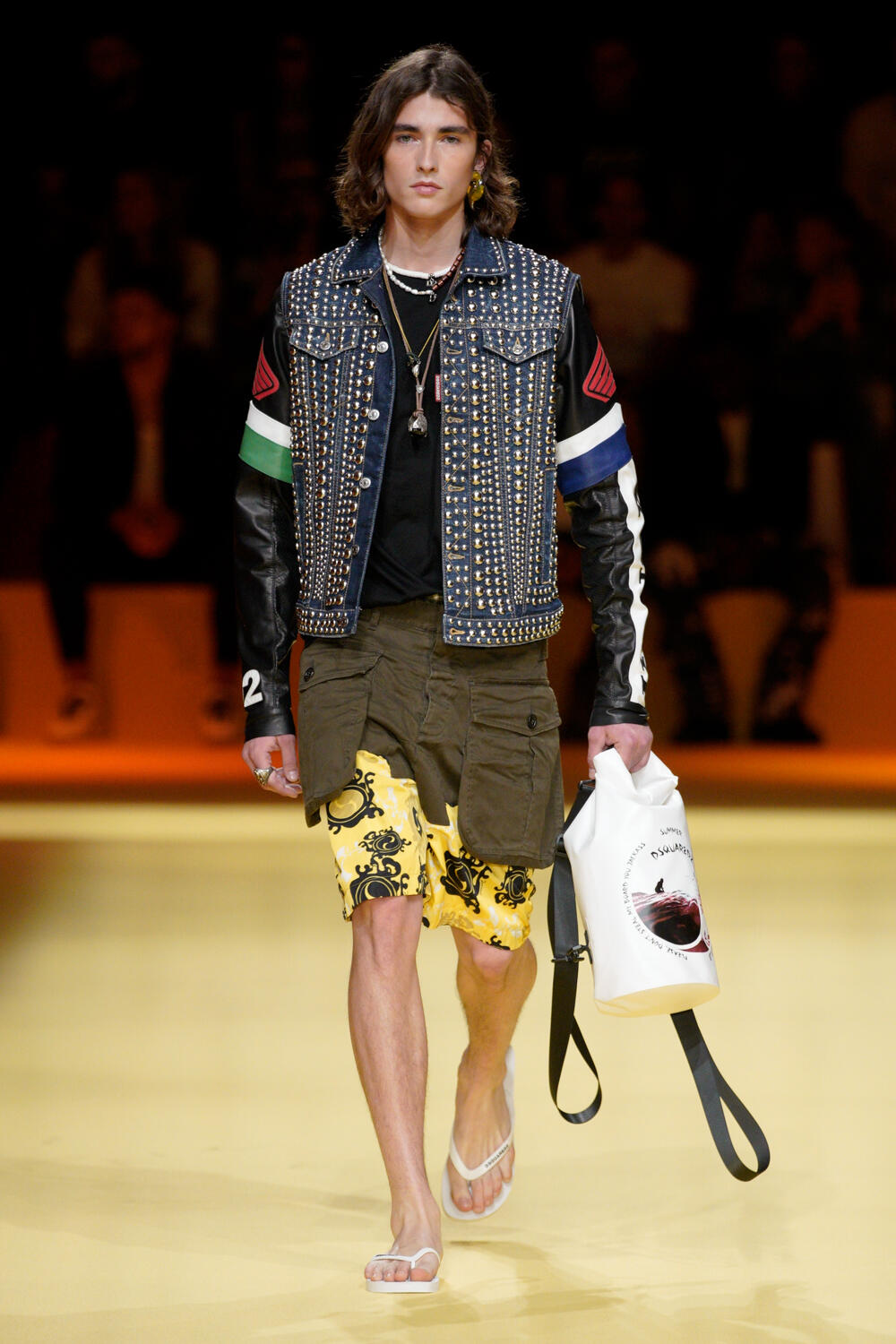 Believing in the power of collaboration, DSquared2 looked to Honda for their expertise in developing authentic biker gear, which gave the collections hybrid jackets a credibility that can't be bought"

– Angela Baidoo
Presenting the collection in a sun-drenched space, matched only by the sweltering Milanese streets outside, the brothers Caten gave us a laidback mash-up of Cali-surf (a popular theme of late, see Kim Jones Resort 2023 for Dior Men, shown in and inspired by Venice beach for reference) by way of Jamaica, as an unexpected yet expertly executed collaboration with the Bob Marley foundation, saw the reggae icon's image being harnessed literally, in the form of T-shirts emblazoned with the musician's likeness, worn by the Directors to take their bow. Items that are sure to be clamoured after by the brands fans, yet it was unclear whether they were part of the show and would go into production. While Marley's personal brand of laidback cool played into the red, gold, and green stripe track jacket (a nod to his Rastafarian culture and love of football), as well as a suede trucker and flared jean combination.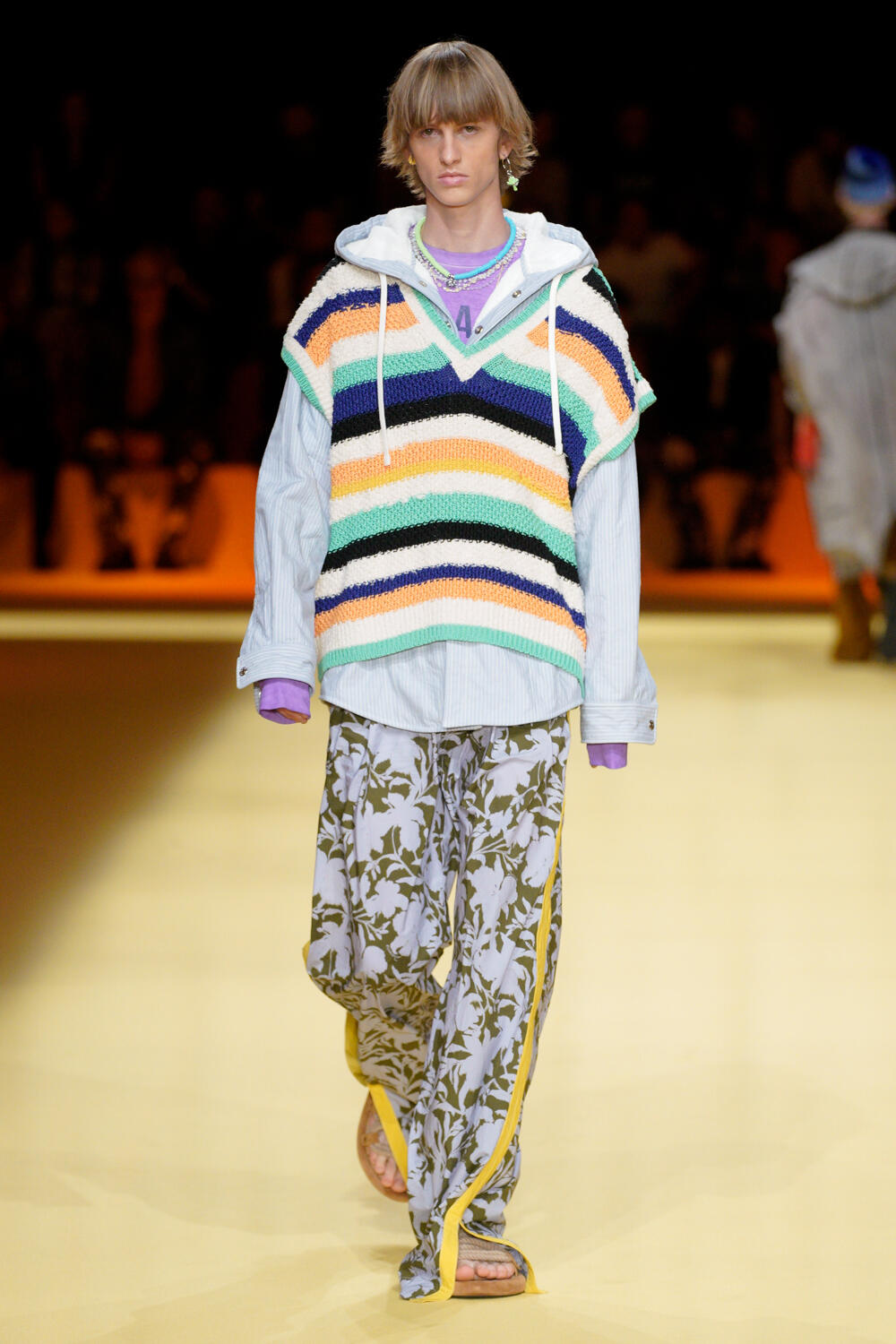 Fully embracing the return to hedonism as a viable way-of-life, the designers played with inspiration from the coastlines of LA and brought us a luxe version of thrift. Encouraging the wearer to get dressed, and then keep on going, the layering of textures, lengths, and prints is key to what makes this collection work, as each expertly styled item will work perfectly well individually, but combined they created a new narrative for the brand.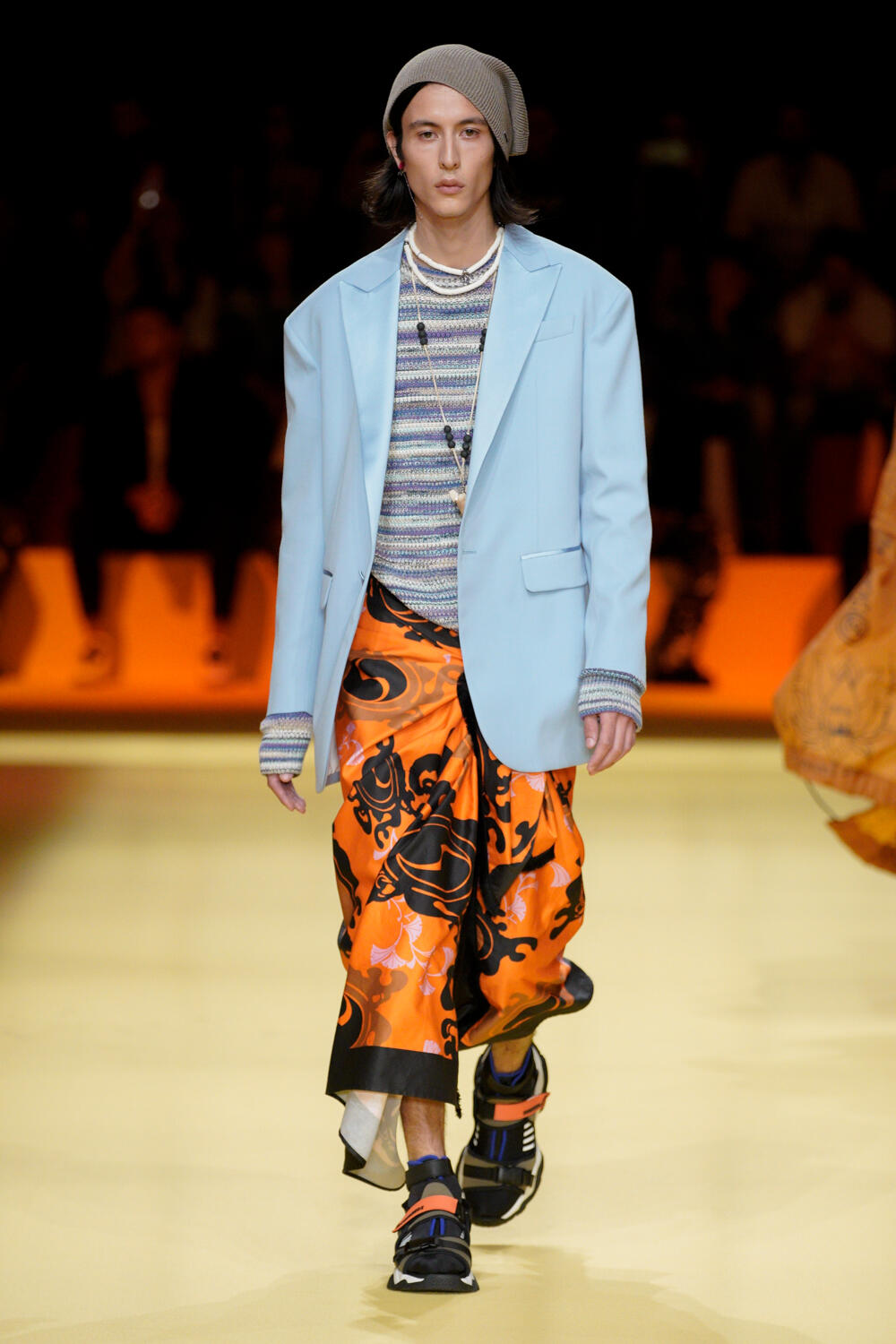 Not explicitly alluded to, but the entire vibe and construction of the collection could very easily lend itself to the brands sustainability efforts. Patch-worked denim could be made from up-cycled jeans, and natural dyes used for the ombre shirts, not to mention the achingly obvious cannabis motif jeans, which we can only hope will be redeemed by the fact they will be revealed as made from hemp.
As an extension of its "One Life, One Planet" capsule, it wouldn't be a stretch to incorporate elements of this collection into the range and re-brand it as "One Love, One Life, One Planet".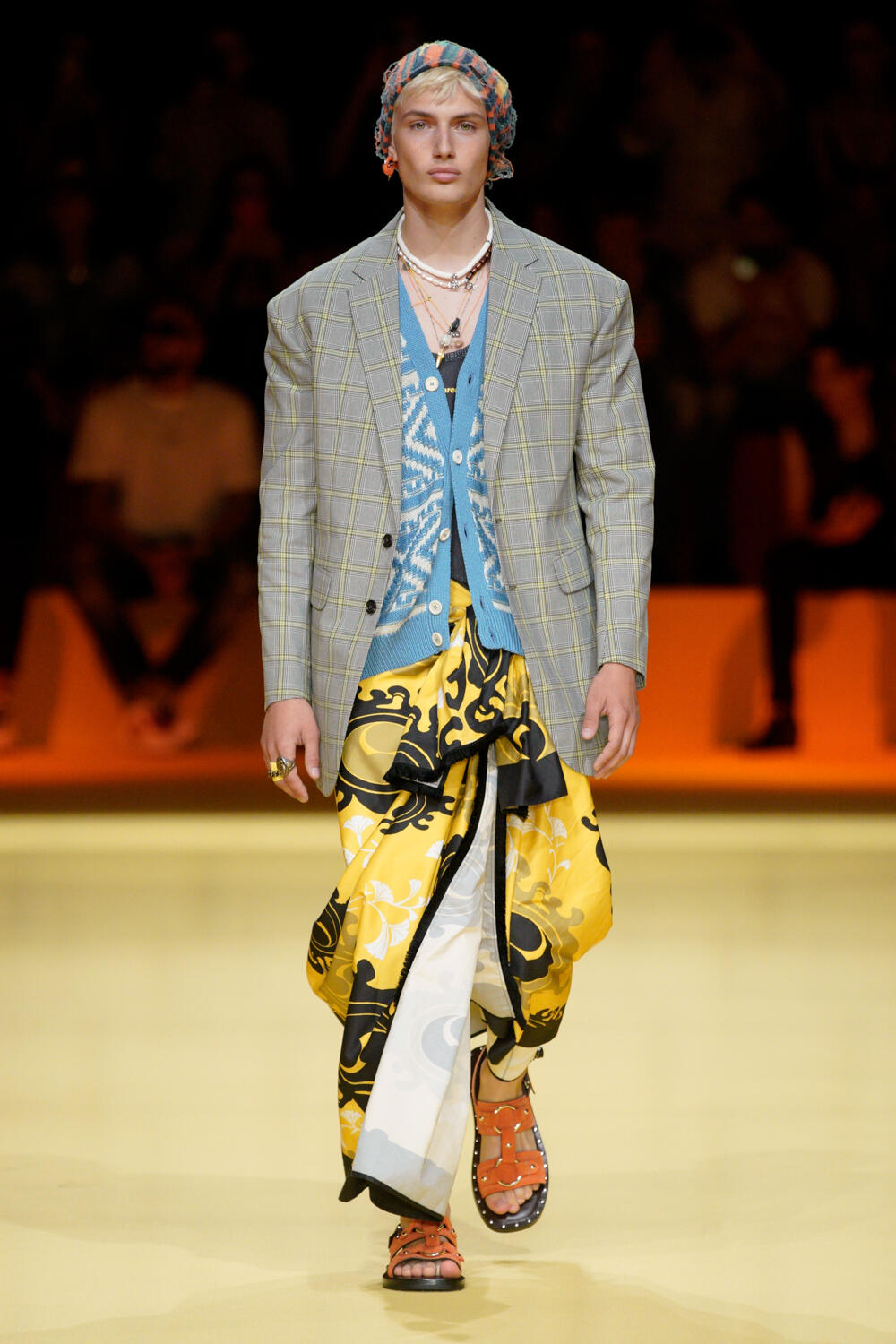 Having fallen off-the-radar, we could see the return of David Beckham as muse, with the number of looks reminiscent of the former footballers days as a style icon, when he donned a sarong and soft knitted beanie hat in the late 90s"
It wouldn't be a DSquared2 outing without a tailoring call-out, but these bold blazers in emerald green, wavey checks, or hybridised with wet-suits were made for the guy who wants to be in the boardroom at 9 and boogie boarding by lunch.
---