---
Review of Erdem Spring 2022 Fashion Show
Erdem's love letter to London
By Lizzy Bowring
There's a different type of energy compared to many of the shows at LFW found at Erdem, one that is more thoughtful, more about the storytelling and more about the expertise that goes into crafting a garment. Erdem celebrated the 15th anniversary of his first show today in the colonnade of the British Museum. This venue could not be more fit to present such a beautiful and soulful presentation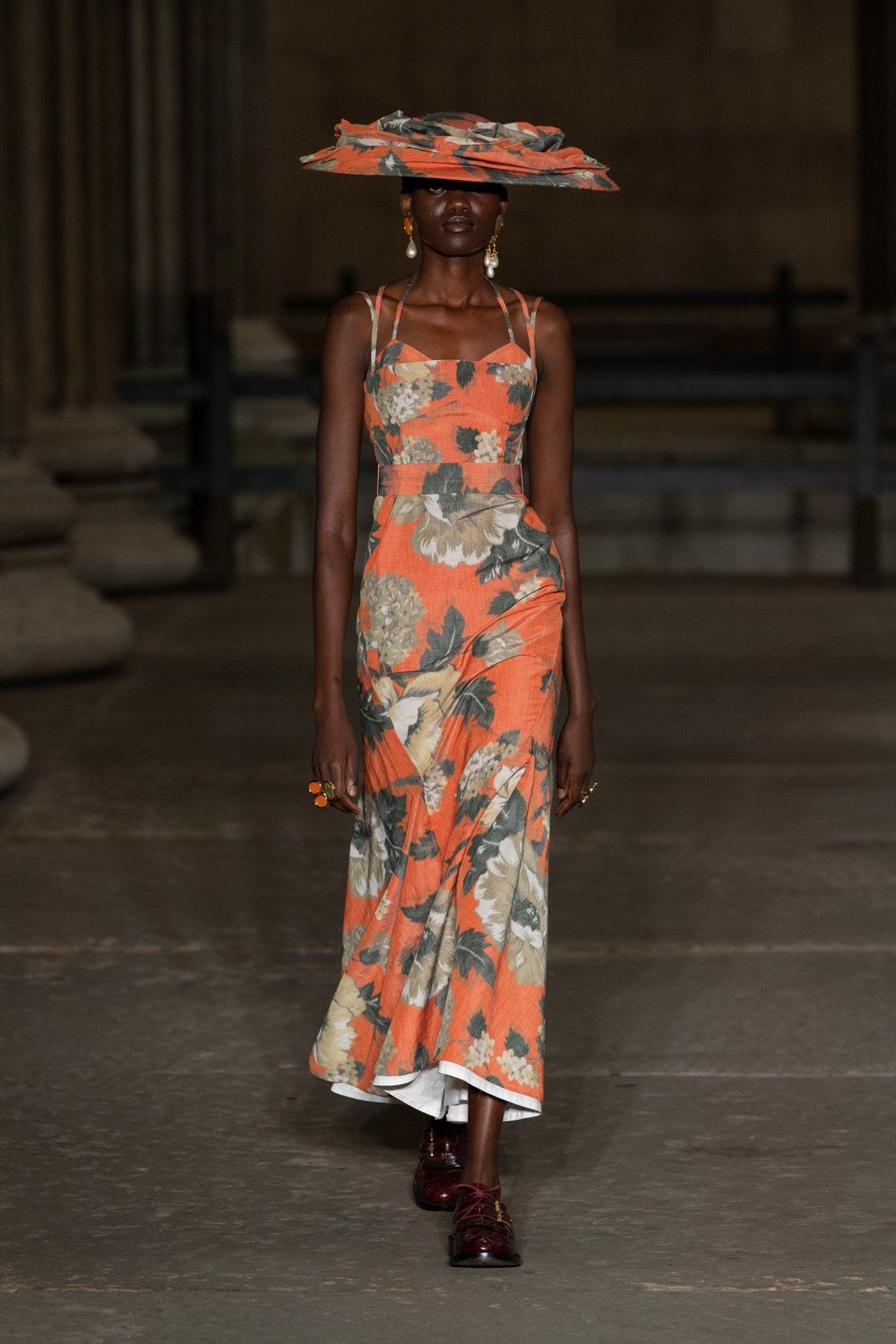 The show notes described the collection as a love letter to London, a city for him that is a never-ending source of dichotomous inspiration. But it was the greyed snapshot (on his Instagram) of a striking woman alone on a beach in the late twenties that held the key to this season's story, centred around the story of two extraordinary women: Edith Sitwell and Ottoline Morrell.
For Erdem, they epitomise the city's distinctive nature that sits somewhere between myth, eccentricity and reality.
This presentation of carefully curated clothes was precisely that: some virginal, some beguiling and others simply for partying.
The opening silhouettes were elegant, presented in a palette of white, but it was the cut of the suit that followed that caught my eye; the shape was dramatic, nipped at the waist and flared at the hemline. This ultra-feminine shape appeared on several dresses, focusing on the waist with exaggerated full skirts or folds and tucks.
The embroideries and handcrafting, indicative of the designer's attention to detail, came in trailing florals across a sundress that would suit any femme fatale at a flirtatious afternoon tea.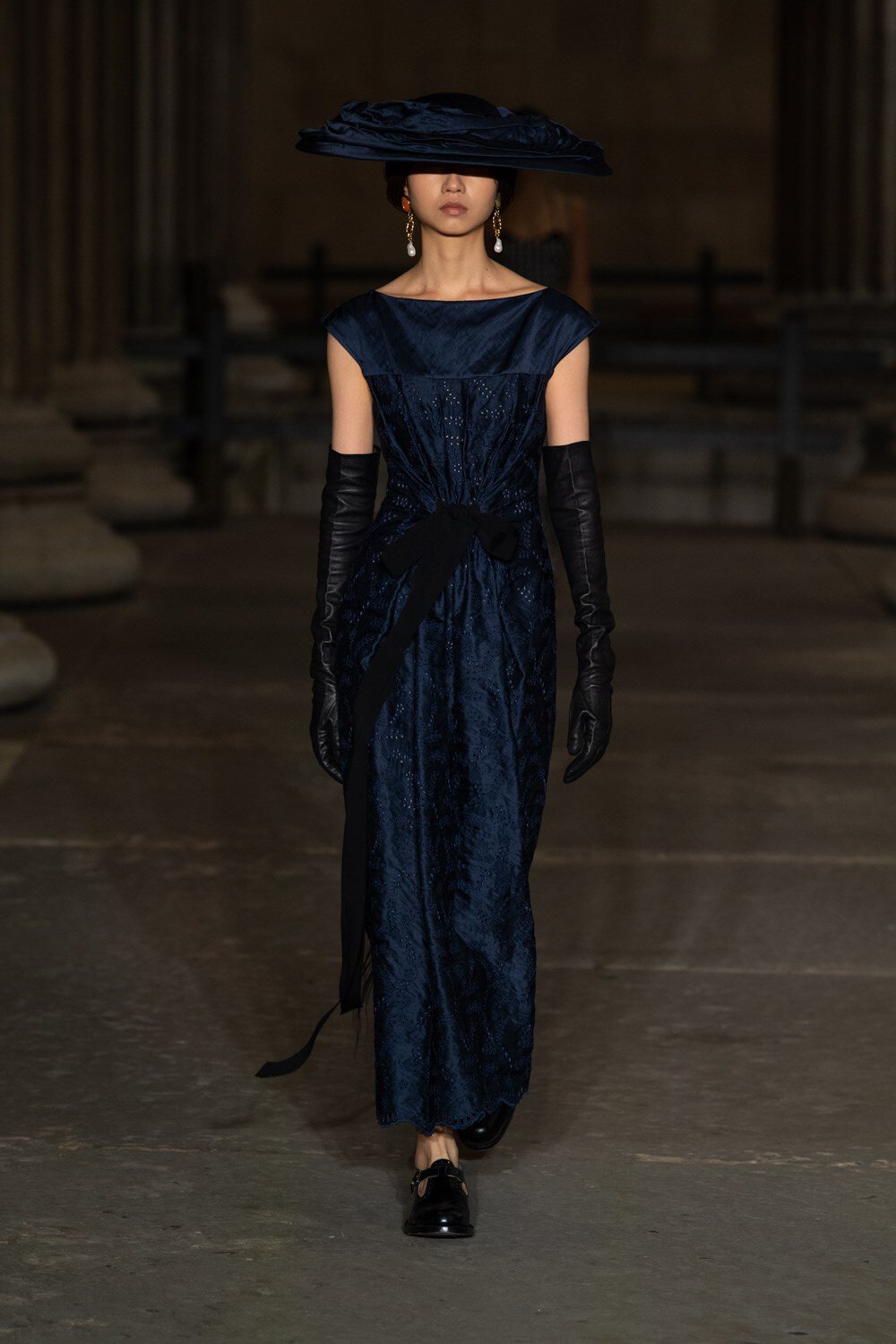 The floral prints were equally provocative, in oversized renditions placed over a full skirt, detailed with quilting at the hemline and worn back with a more refined version of the season's bra top.
As for partywear, that red sequined sheath caught at the waist with a bow, will have heads turning.
Again, the designer was clever in capturing the moment, evoking times past when life was a tad tranquil on the one hand and the other, throwing caution to the wind but still with that romanticism that defines both the evocative and eccentric character of the times.
Erdem's narrative always is, at best, poignant, dedicating this collection also to his mother "she has in spirit, been a part of every stitch in my journey".
---