Review of Etro Fall 2021 Ad Campaign by Creative Director Macs Iotti with Photographer Julien Martinez Leclerc with models Hyunji Shin, Lola Nicon, Maty Fall, Mila van Eeten, Moustapha Sy, Sharon Alexie, Valentin Humbroich and Zoe Petit
Etro shares a new Fall 2021 campaign captured by photographer Julien Martinez Leclerc, who contrasts no-frills portraiture with Etro's signature flair for the extravagant.
Combining a 70's rock free-spiritedness with modern detailing, the collection is another flavorful entry into Etro's world of haute Bohemianism. Captured against a plain white backdrop, Leclerc's photos let the vibrant character of the designs and styling shine through.
Etro's signature paisley is splashed across silk shirts, bombers, blazers, puffers, and even technically minded cross-body bags. The pattern is reimagined in a psychedelic neon for a jacquard knit which accompanies colorfully matching shoes. Solid-colored knitwear also appears as well, and the brand's Pegasus logo stamps everything with its character.
Considering how so much of the collection and the impact of the campaign is about color, the black-and-white photographs, though strong on their own, might feel a bit unnecessary, and it makes the patterns of those pieces fall a bit flat. But then again, they do help to balance out the chromatic intensity of the other images.
Simple and straightforward yet intricately colorful, the campaign is a strong look at the extravagant world of Etro.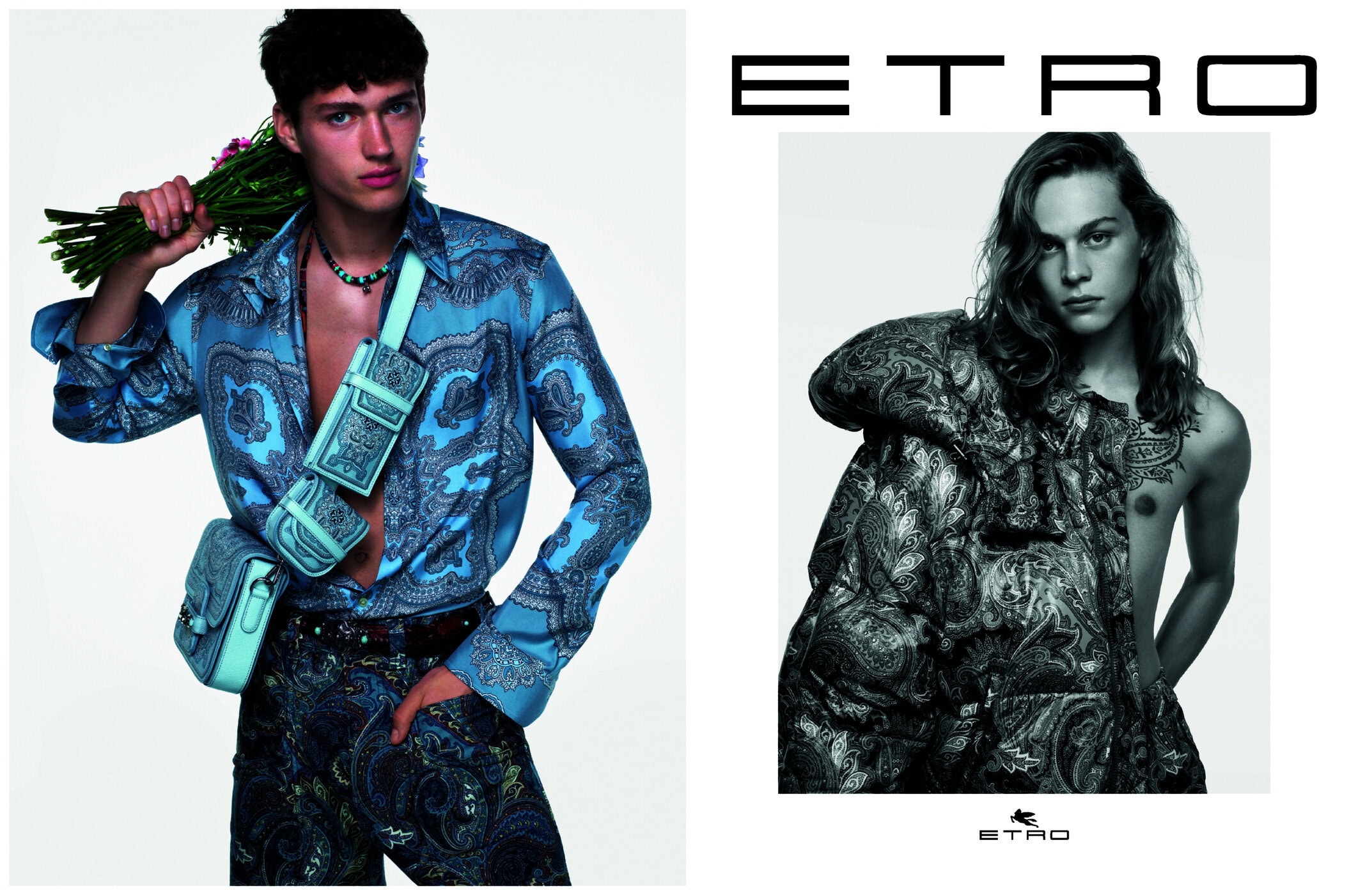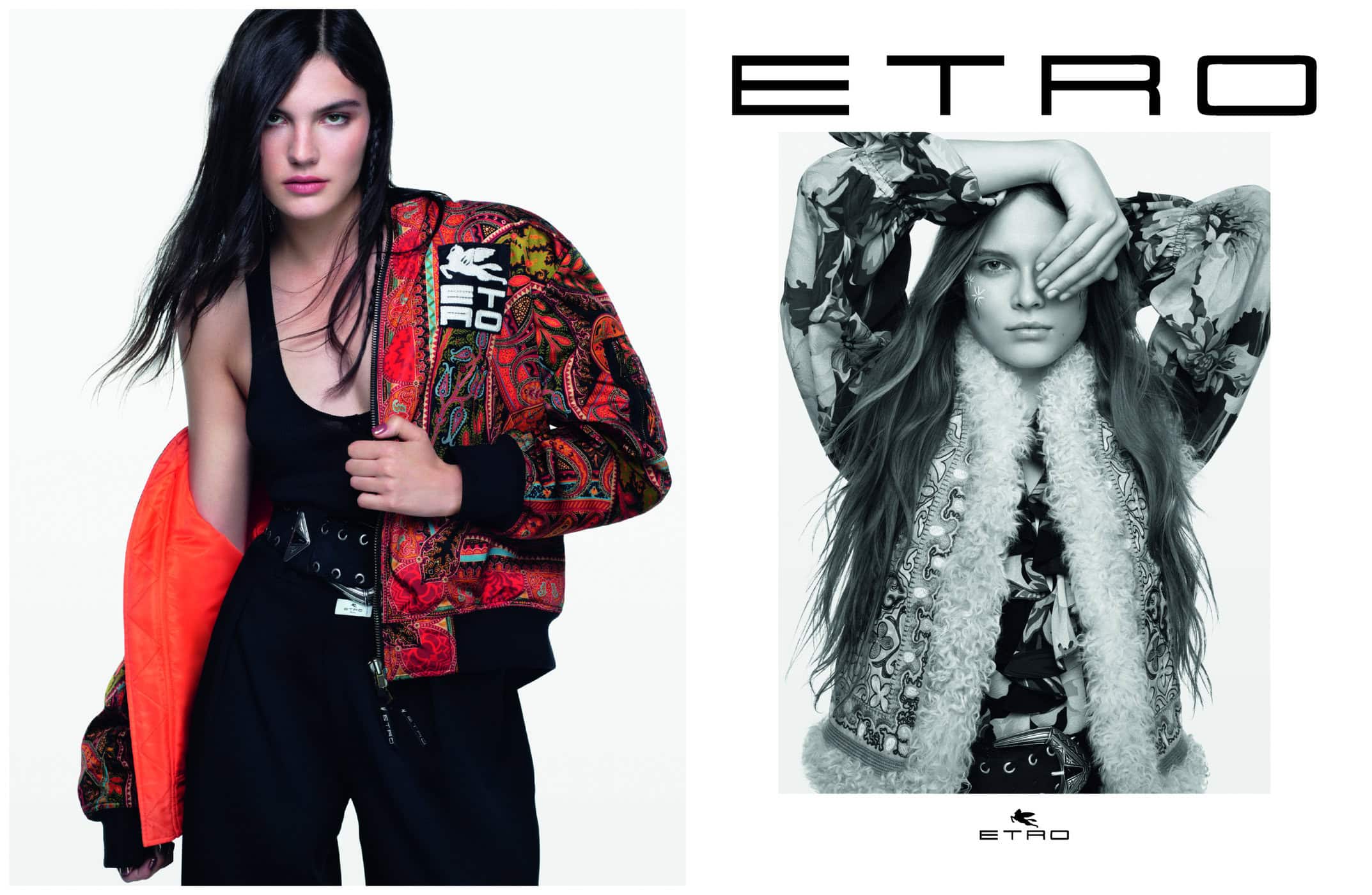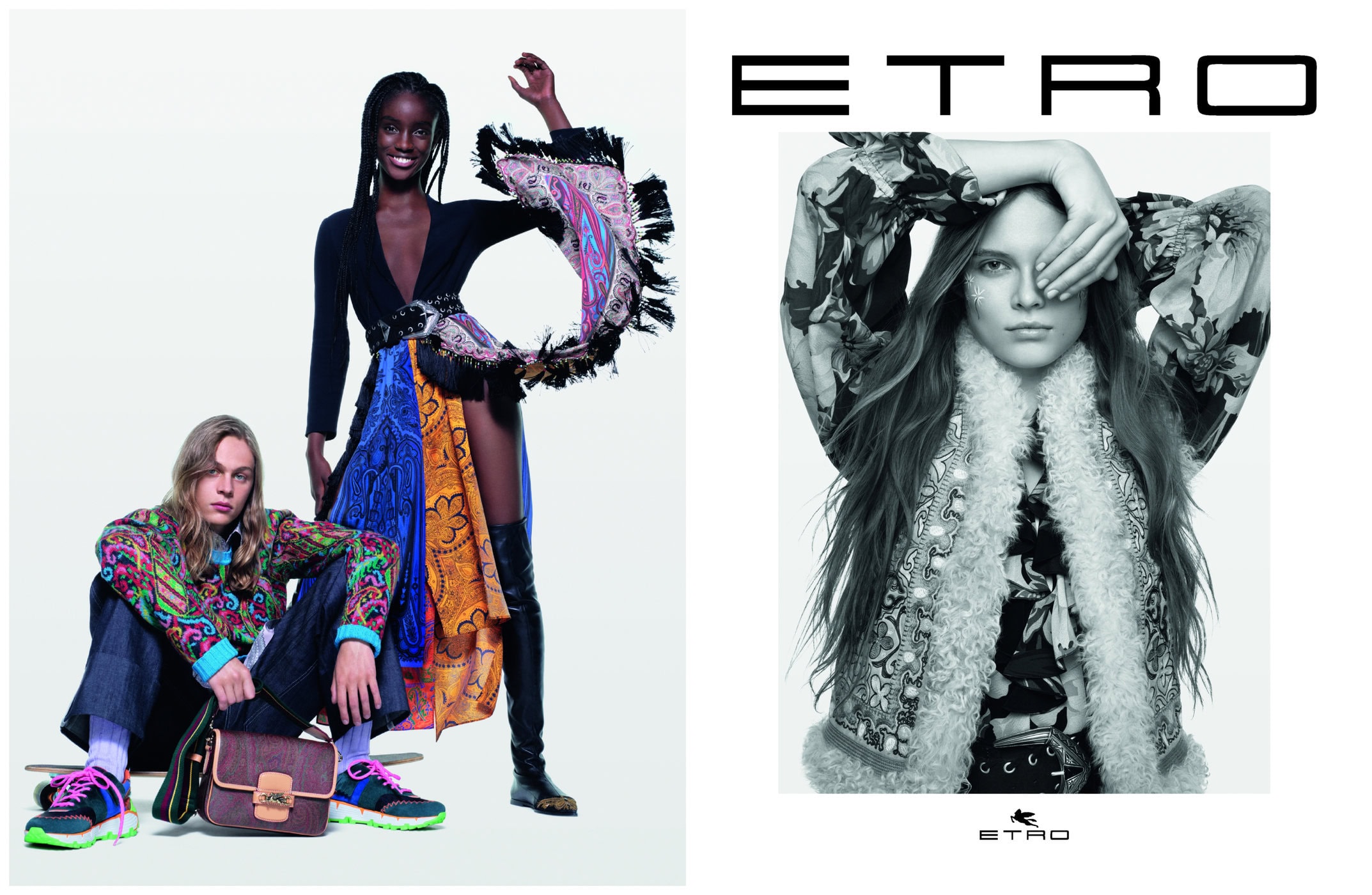 Agency | Macs Iotti
Creative Director | Macs Iotti
Photographer | Julien Martinez Leclerc
Models | Hyunji Shin, Lola Nicon, Maty Fall, Mila van Eeten, Moustapha Sy, Sharon Alexie, Valentin Humbroich and Zoe Petit
Stylist | Géraldine Saglio, Giovanni Dario Laudicina
Hair | Louis Ghewy
Makeup | Karin Westerlund
Casting Director | Piergiorgio Del Moro

---