Leveraging Virtual Channels to Own Memorable Moments of Engagement and Interactivity
By Mark Wittmer
While physical experiential marketing events like pop-ups provide an unmatched balance of openness – providing a new view on a brand through opening its doors to unique collaborations, locations, and the public – and exclusivity – once it's over it's over, and if you missed it you missed out – today's abundance of digital channels offers a potent opportunity to translate this kind of experience into the virtual world. Still, in order to generate the kind of hype and unique atmosphere of experiential marketing, these digital experiences need to share two key characteristics with their physical counterparts: interactivity and ephemerality.
Key Takeaways
Interactivity and Ephemerality: Transitory but interactive and community-based events create a unique sense of hype that feels more meaningful than an ad campaign, and are also more memorable.
Upload It: Digital platforms offer an opportunity to extend the life and impact of a physical event, greatly expanding on the potential of an investment – and often providing the main reason for it to exist in the first place.
Game On: Fostering a massive global community, video games offer a deeply interactive point of entry for brands looking to create unique virtual experiences, including a chance to piggyback off of already built-out digital infrastructure.
Let's Talk: Established social-media platforms still represent a strong opportunity as virtual community spaces that can be transformed into a forum via strategic content that is distinct from traditional campaigns and geared to cultivate organic moments of dialogue and creativity.
Thanks to the globally connective power of digital channels and social media platforms, physical experiential marketing events don't have to be limited to the IRL place and time in which they happen. The virtual world offers a powerful tool to extend their reach and media impact. With Valentino's vintage resale project, for example, the house took over five boutiques worldwide and repurposed them to sell archival Valentino pieces. But the project was extended virtually as Valentino invited longtime fans of the house to participate from afar, inviting them to email their nearest store with photographs and information about their own vintage pieces, from which they received back a one-of-a-kind document detailing the history of the vintage garment. In addition to this interactive element, the brand invited influencers to shop the boutiques and share their stories via their own channels.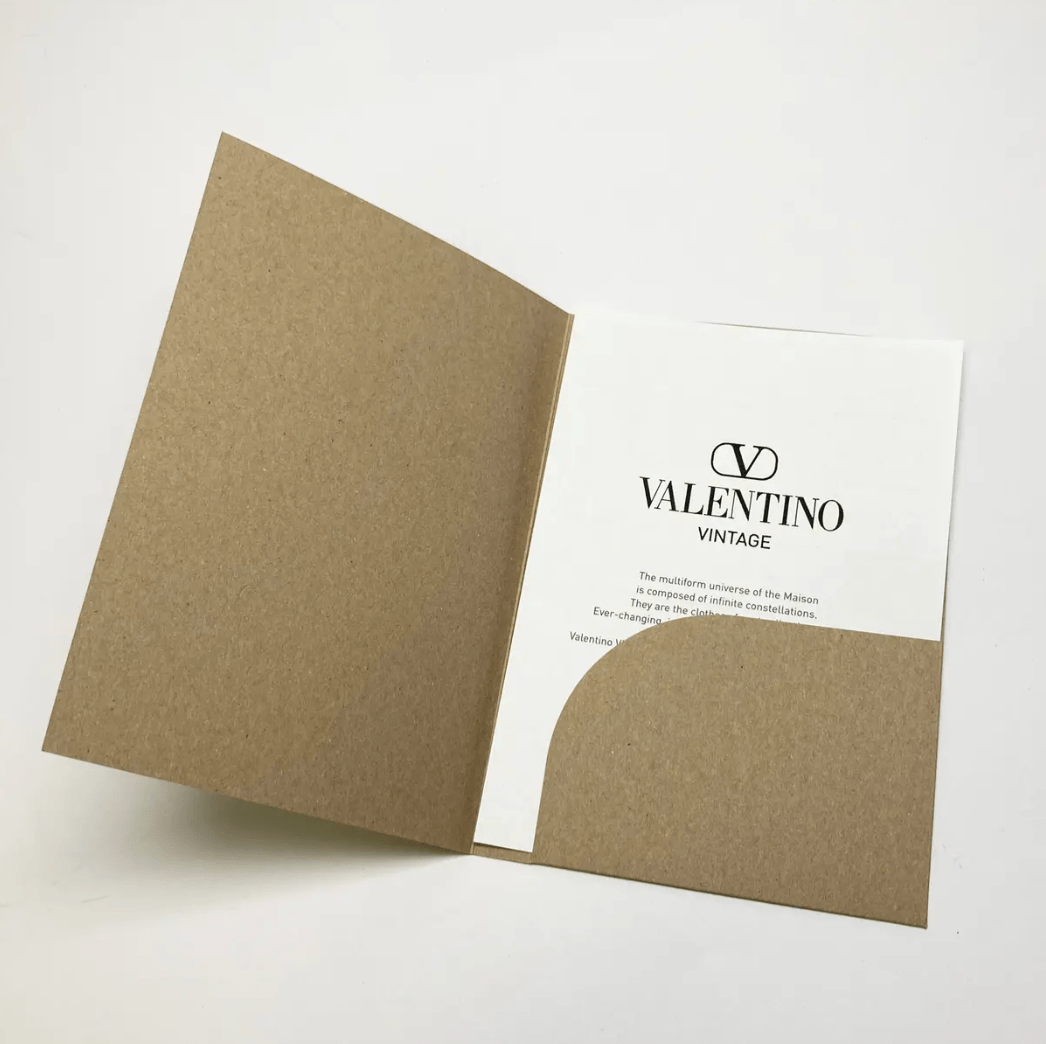 In many cases, physical experiences exist as a basis or jumping off point for things to truly come to life online. Such was the case with Hugo's Coachella takeover, which formed the first major outing for the brand following its overhaul rebranding as a subset of Hugo Boss. The brand invited a bevy of TikTok creators and influencers to take up residence in its "Hugo House," capturing them in a pastiche of MTV's Real World and beaming the ensuing drama and fun to hundreds of millions of viewers.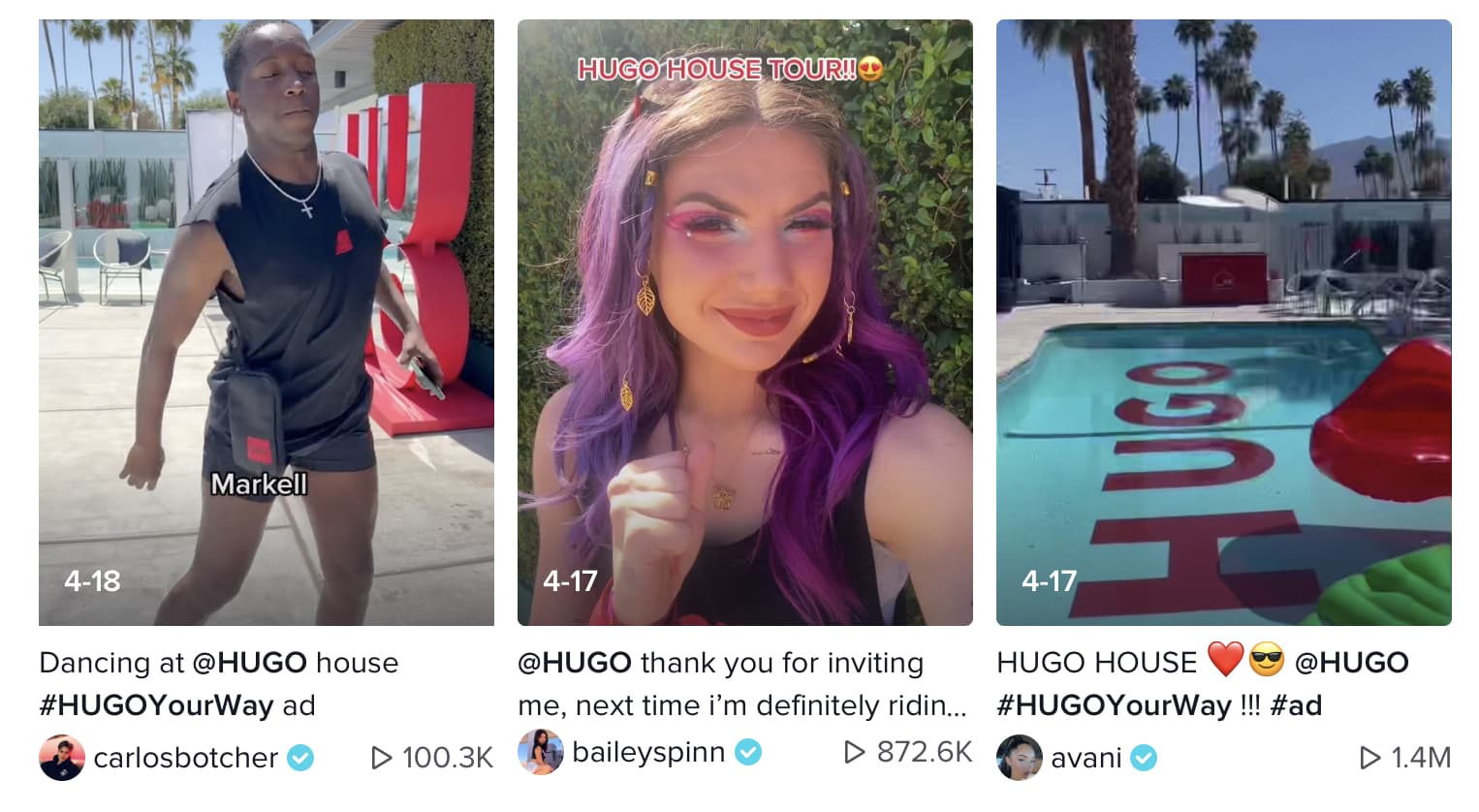 Moncler used the occasion of fashion week to hold its Mondo Genius event for Spring 2022, a huge, multifaceted project that encompassed multiple runway presentations into a constellation of collaborative content. Spanning five major cities – Tokyo, Milan, Shanghai, New York, and Seoul – the project presented five collections by guest designers including JW Anderson and Craig Green, each of which were celebrated by projects from contributing artists ranging from Alicia Keys and Solange Knowles to architect Qi Shanshan. During the live stream of these presentations, the label enlisted the feedback of audience members on social media platforms like Instagram and Youtube. Moncler also launched a dedicated website with an interactive, geographic and virtual-reality-inspired design to act as a hub for all of this content.
Another way of translating physical fashion shows into a global, digital conversation was the brief trend of viewing parties that popped up during the height of the pandemic. Brands would invite strategically selected influencers and creatives into intimate chat rooms, where they would have conversations about and react to the looks as they came up. While this short-lived trend was mostly a way to replicate the excitement of the front row in a remote context, the idea still has potential in a post-pandemic hybrid landscape. Why not see a designer do a virtual Q&A with fans? A stylist give a live rundown of each look? A group of street style influencers talk about how they see the looks fitting into next season's street scene? There's a lot of possibility.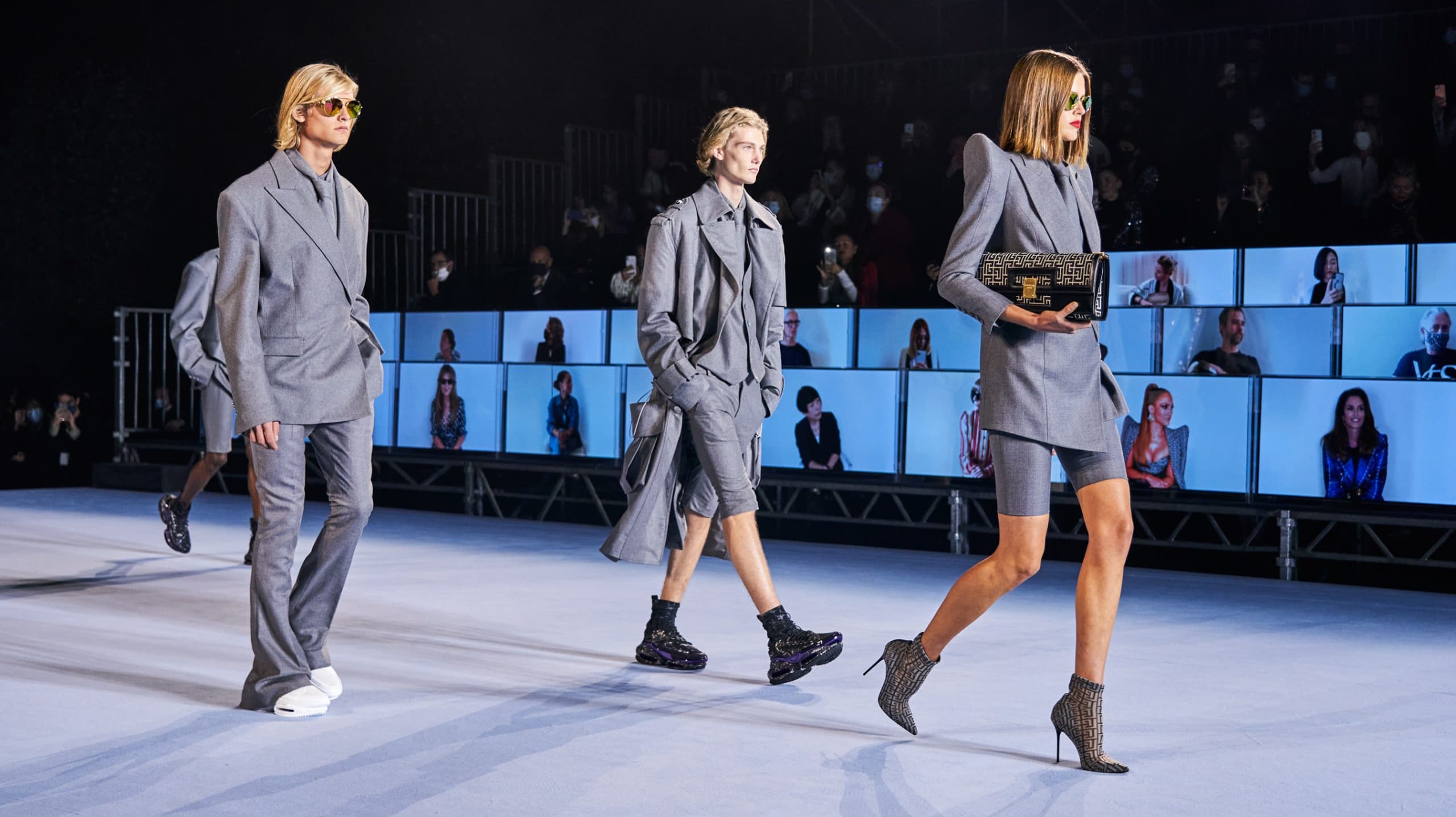 Video Games
The popularity of video games only continues to grow, and the expansive digital infrastructure and engaged communities fostered by these myriad platforms pose robust possibilities for highly interactive moments of conversation and creativity. While we've seen several instances of designers creating in-game outfits for major video games – like Louis Vuitton for League of Legends, Dior for Gran Turismo 7, Balenciaga for Fortnite and Prada for Riders Republic – video games offer a more interesting opportunity in their connection to community events and experiences. Vast online communities already exist around video games, and brands are opening their virtual doors to them. Ralph Lauren, for example, created a winter village in the immensely popular Roblox for the Holiday 2021 season, inviting players to ice skate with friends, drink hot chocolate from the Ralph's Coffee Truck around a firepit, toast marshmallows, and go on a holiday treasure hunt to unlock exclusive accessories. Vast online communities already exist around video games, and brands are opening their virtual doors to them.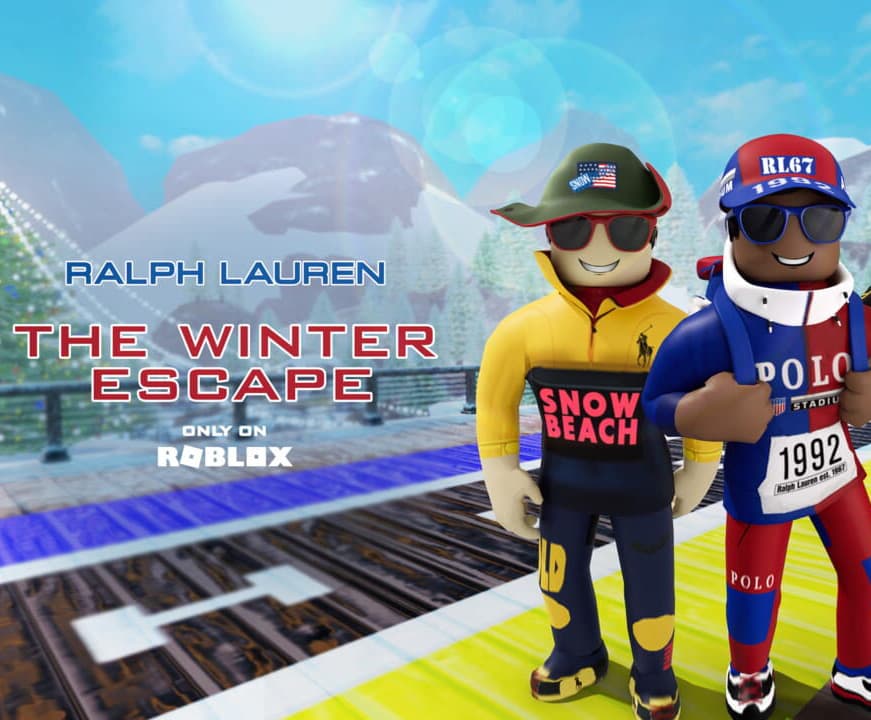 Ralph Lauren, for example, created a winter village in the immensely popular Roblox for the Holiday 2021 season, inviting players to ice skate with friends, drink hot chocolate from the Ralph's Coffee Truck around a firepit, toast marshmallows, and go on a holiday treasure hunt to unlock exclusive accessories.
Meanwhile, we've seen brands undertake projects to create video game experiences of their own. No stranger to the digital realm, Balenciaga partnered with acclaimed French studio Quantic Dream to launch a game called Afterworld: The Age of Tomorrow, where players could explore a digital fantasy world and wear all of the pieces from the collection. More recently, the brand launched another video-game experience to celebrate the arrival of its Yeezy Gap Engineered by Balenciaga collaboration in physical retail stores.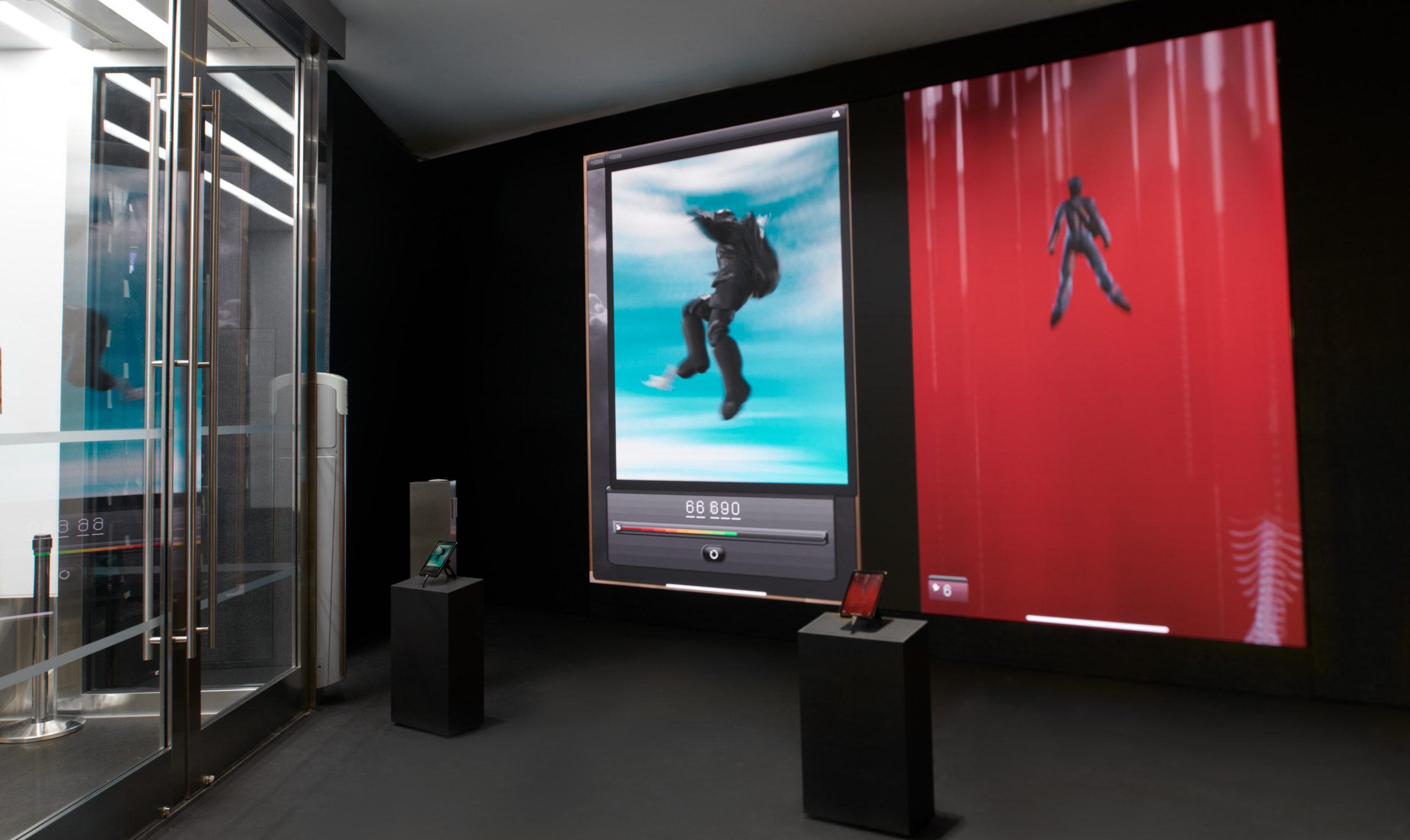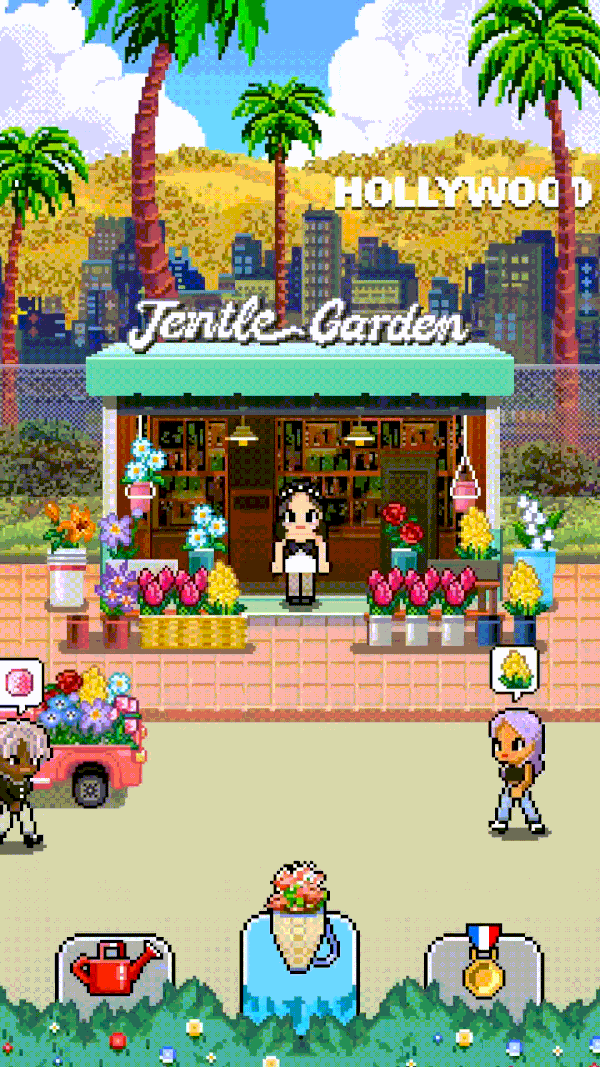 Other brands to launch their own video games include Louis Vuitton, which featured in-game NFT artworks by Beeple, and Gentle Monster, where fans could compete to earn top scores and be rewarded with IRL pieces from the brand's collaborative collection with Jennie of Blackpink – a smart way to connect the virtual world back to a tangible, "real-life" experience.
Similarly community-based but with a different focus, social media's function as an open-ended space for community and conversation can be leveraged into highly visible experiential and conversational events. With its fast-paced and algorithm-driven sense of community creativity, TikTok offers a powerful way to create brief but far-reaching moments of interactive engagement. Yet while TikTok seems to be the dominant platform at least among the younger demographics, Instagram isn't going anywhere anytime soon, and still fosters a huge, engaged community anchored by its propensity for strong visuals.
Calvin Klein saw this opportunity when they did a unique sort of "campaign" that consisted of handing over its Instagram account to Pete Davidson and Machine Gun Kelly, who did a livestream where they mostly just hung around in their CK underwear and gossiped. The move resonated powerfully with fans, garnering thousands of comments and likes, and creating what felt like a genuine moment that grew organically out of their fan followings. The brand followed it up with a similar takeover from Squid Game star Hoyeon Jung, who didn't do a livestream, but posted some photos over the course of her day with the account that drew massive attention.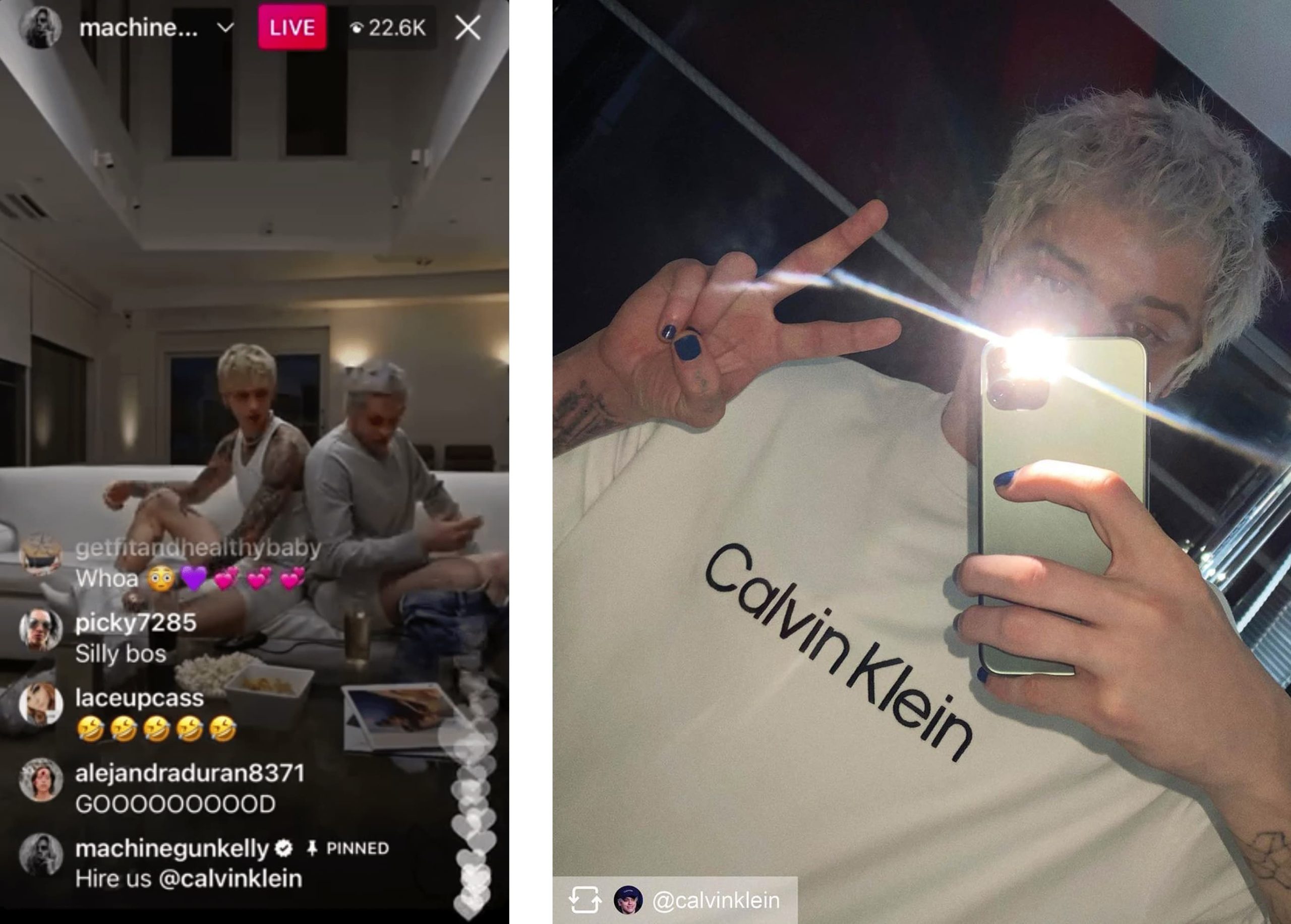 JW Anderson started an even more interactive and organic movement on TikTok completely by accident. After Harry Styles was filmed wearing a patchwork cardigan by the designer during a stage rehearsal, fans took to the platform to share their own DIY crafted versions of the sweater, drawing a lot of attention to the brand and bringing many voices who wouldn't normally participate into the conversation around it.
Though this community trend wasn't intentional, the kind of excitement generated on a wide scale across the platform shows a lot of potential. We can imagine brands inviting fans to share how they style or customize their favorite pieces, or even share patterns and inspire crafty creators to work up their own versions of iconic pieces.
Successful and creative marketing always means finding a balance between newness and established forms: using the channels, forms, and language that is already in place to communicate something consumers haven't quite seen before, or to say why something they have seen still matters now. The constant flow of digital platforms and the transitoriness of experiential marketing require even more finesse to hit this deft balance – but when done right these moments are powerful and memorable, representing a key tool for strategically shaping brand identity while remaining uniquely organic.
---