---
Visiting the classical country of France is a tour through the countless destinations bursting with history. And for France's oldest couture brand, history is crucial. In Bruno Sialelli's debut for the Lanvin house, the newcomer has imagined a fall 2019 ad campaign that is as equally eclectic as the house itself.
Upon his start as creative director, Bruno Sialelli made clear of his mission to find modernity within the antiquity. The historically inspired pieces that were showcased at France's National Museum of the Middle Ages are now transported into layered photos of Renaissance portraiture. The formal language of the poses and composition mirrors the artistic epochs that Sialelli hopes to unveil throughout his time at Lanvin.
The images, shot by photographer Glen Luchford with the creative direction of Petronio Associates, are group shots or landscapes overlaid with individual shots and the Lanvin brand logo. This overlaying effect capitalizes on adding a modern composition to historically inspired photographs, echoing Sialelli's new voice in the traditional brand. It is an ingenious marketing play for Sialelli to mirror his own position in the brand in his first debut in the company.
Bruno Sialelli's take on Lanvin heritage and future is an exemplification of the brand's legacy and the prolific future it holds. The Lanvin fall 2019 ad campaign successfully captures Lanvin, Sialelli, and the intrinsic French history and future.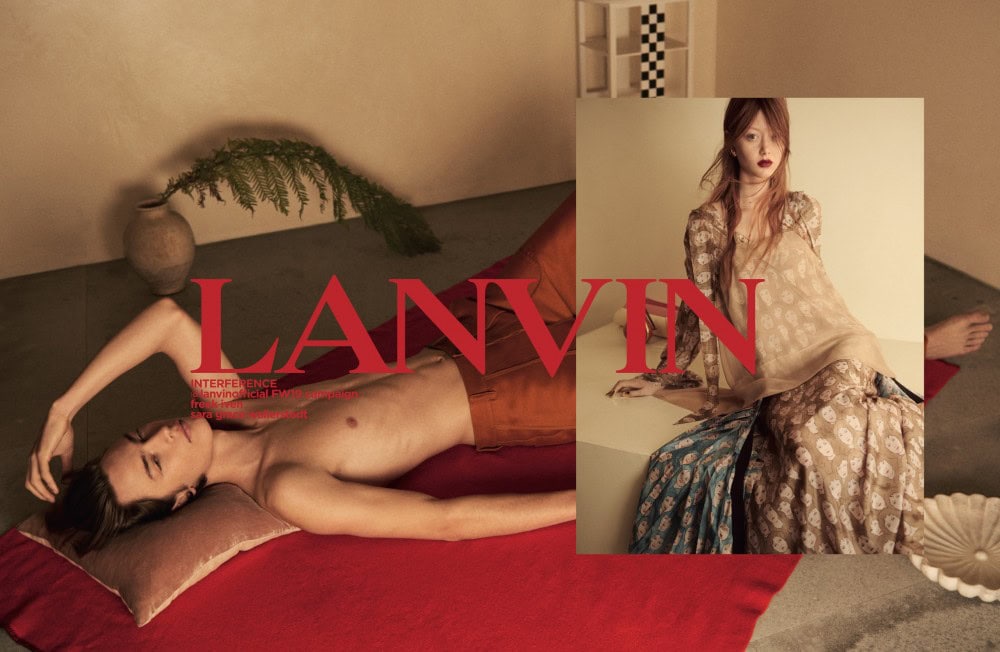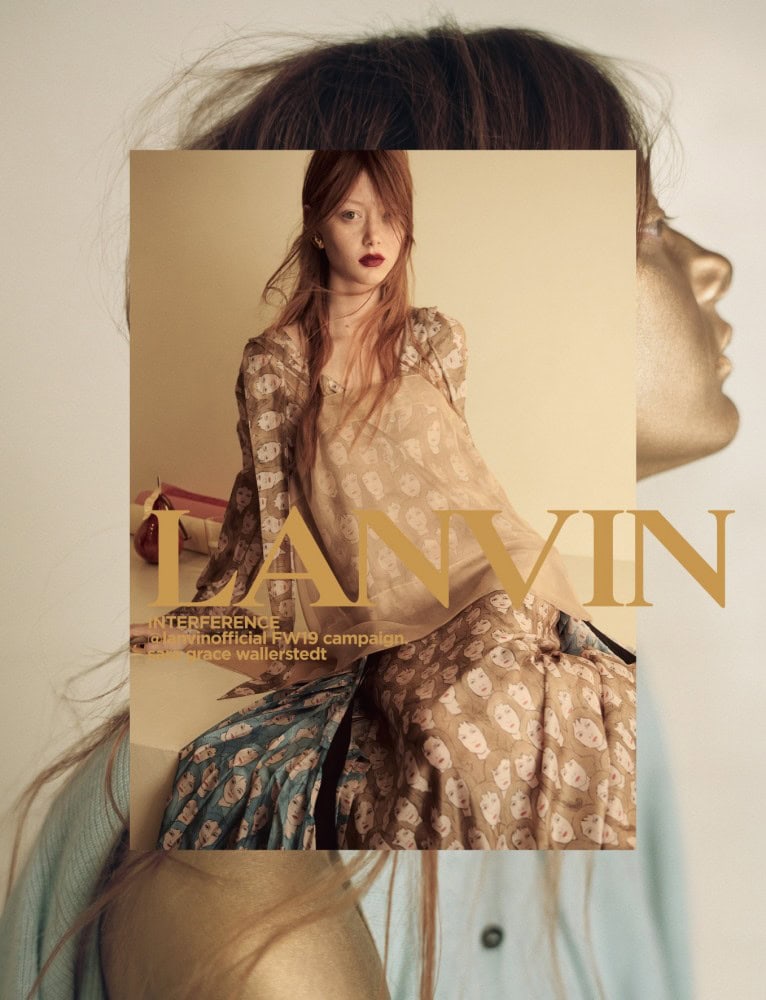 Lanvin Creative Director | Bruno Sialelli
Agency | Petronio Associates
Photographer | Glen Luchford
Model | Kat Carter, Freek Iven, Dotain Yashitela, Jeranimo Van Russel and Sara Grace Wallerstedt
Stylist | Carlos Nazario
Hair | Paul Hanlon
Makeup | Lucia Pieroni


---