---
A Look At The British Fashion Council's 2020 Fashion Award Winners
Taking 2020 To Celebrate Those Who Positively Impacted Creativity, Community, Environment, And People
An unorthodox year calls for unorthodox award shows, and that's exactly what the British Fashion Council delivered with the 2020 Fashion Awards. Instead of celebrating individual houses, designers, and models for their work in the art of fashion, the Fashion Awards focused in on celebrating, without ranking, a handful of people who have made a large impact in one of four categories: creativity, community, environment, and people.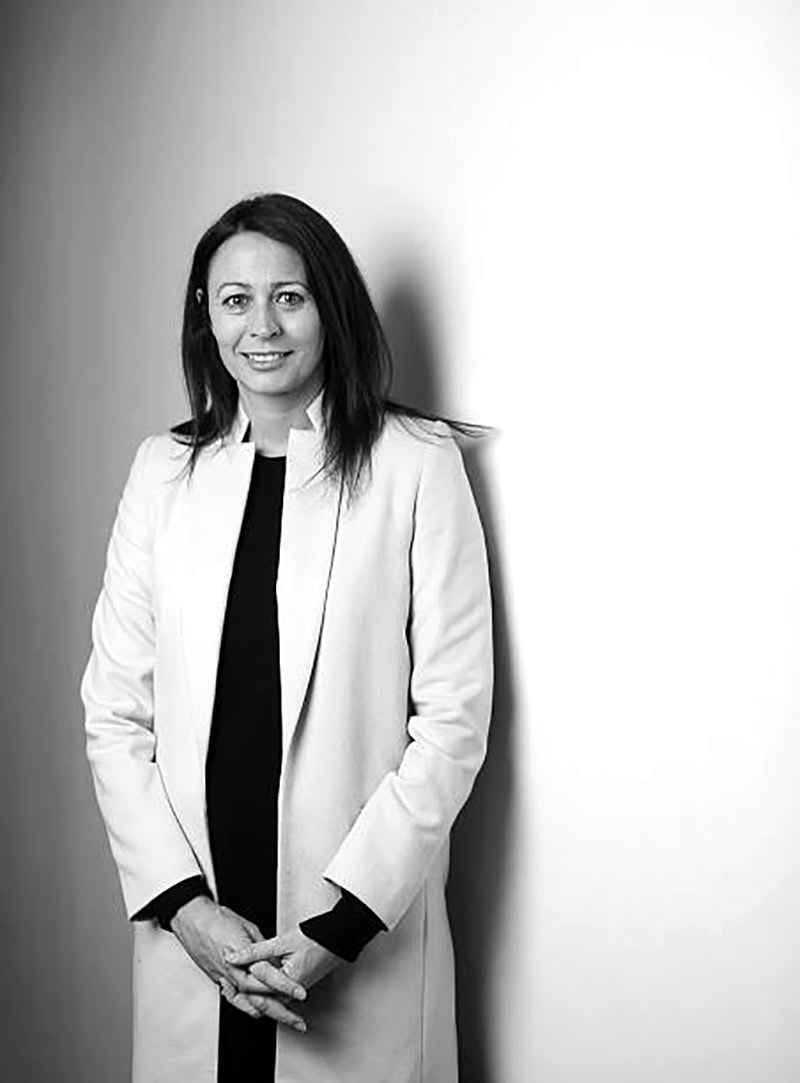 What the past couple of months have shown us is that the fashion industry is in need of a reset. This is why this year, under unique circumstances, we felt that it was important to recognize the people and businesses who have played a role in some of the most important and challenging issues of our generation, and champion those who raised the bar in areas such as diversity, sustainability, and community.

– Caroline Rush, British Fashion Council CEO
Their refocusing is apt given what the year 2020 had to offer. Nothing was ordinary. Fashion leaders had to discover new was of handling Fashion Shows, Distribution and Marketing; brands and individuals have made social progress central to their message and efforts; and, the fashion industry was called on to help produce necessary goods like masks and gowns for front line workers and people in need. This year, while unbelievably tragic, has revealed urgent problems which can be no longer neglected. The British Fashion Council used their platform to recognize and celebrate members of the industry who are leading the charge into a better future for all.
Without further ado, here are your 2020 Fashion Awards Honorees.
---
Honorees For "Creativity"
The category recognises designers and brands who made a global impact in the past years through their creativity in design, campaigns, collaborations and firm business foundation as well as defined the shape of global fashion.
Grace Wales Bonner
As a designer, Grace Wales Bonner challenges the roles of race and Black culture in fashion with her early work being a reaction to the way Black culture was represented in fashion. Her designs continue to evoke the rich history of African culture and challenge the gender norms of Black male masculinity and identity. With each collection she continues to develop a unique and distinct position within the industry and she has played an instrumental role in progressing Black women's position within fashion.
Jonathan Anderson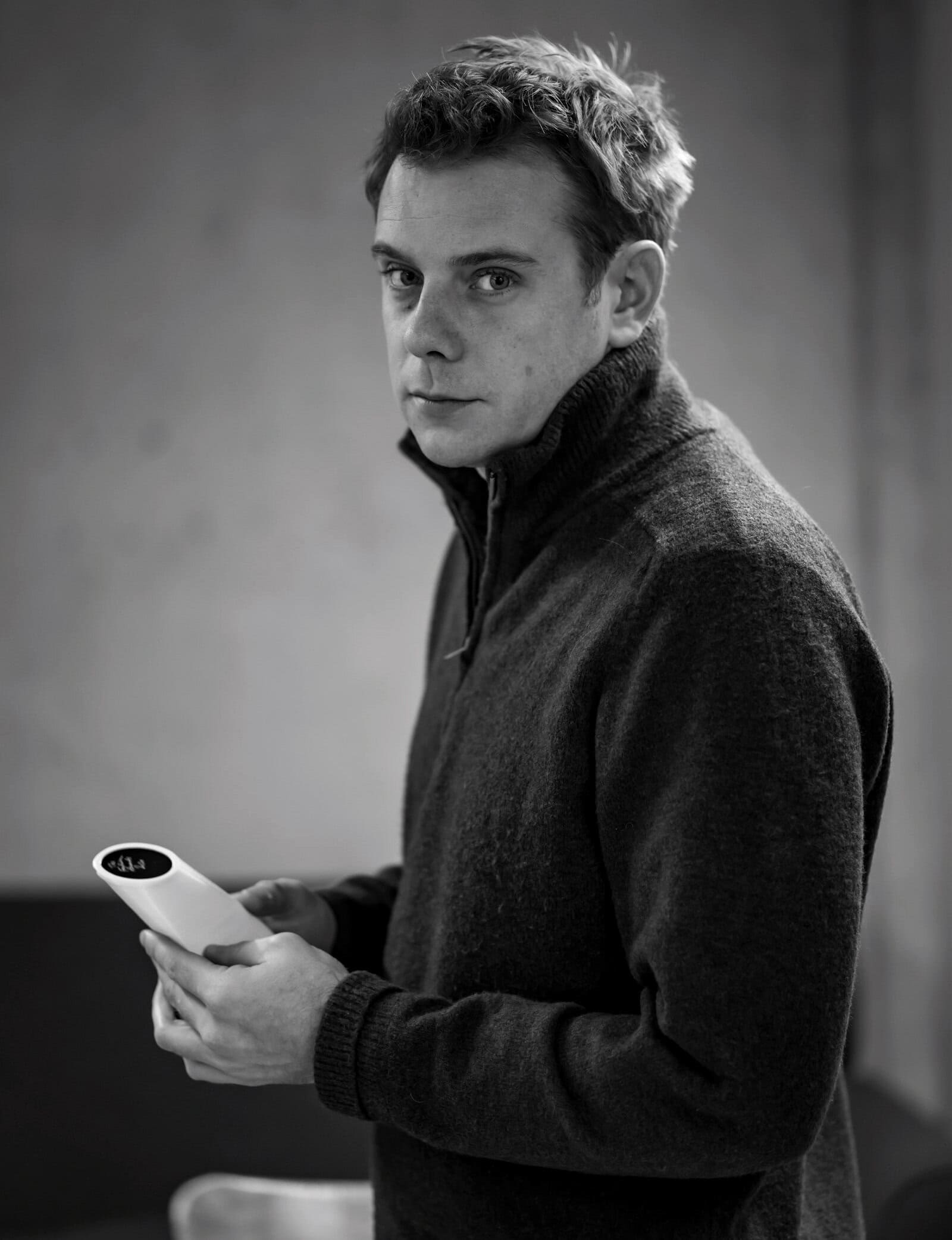 This year, Jonathan Anderson redefined the possibilities of what a show can be with Covid-19 restrictions by pioneering show-in-a-box and show-on-the-wall concepts for both JW Anderson and Loewe. He offered an invitation to become part of the show experience, delighting all those who received it and many more who experienced it online. The collections were a defiant celebration of fashion and craft, impeccable quality and attention to details, pushing the boundaries of what could be created during lockdown.
Kim Jones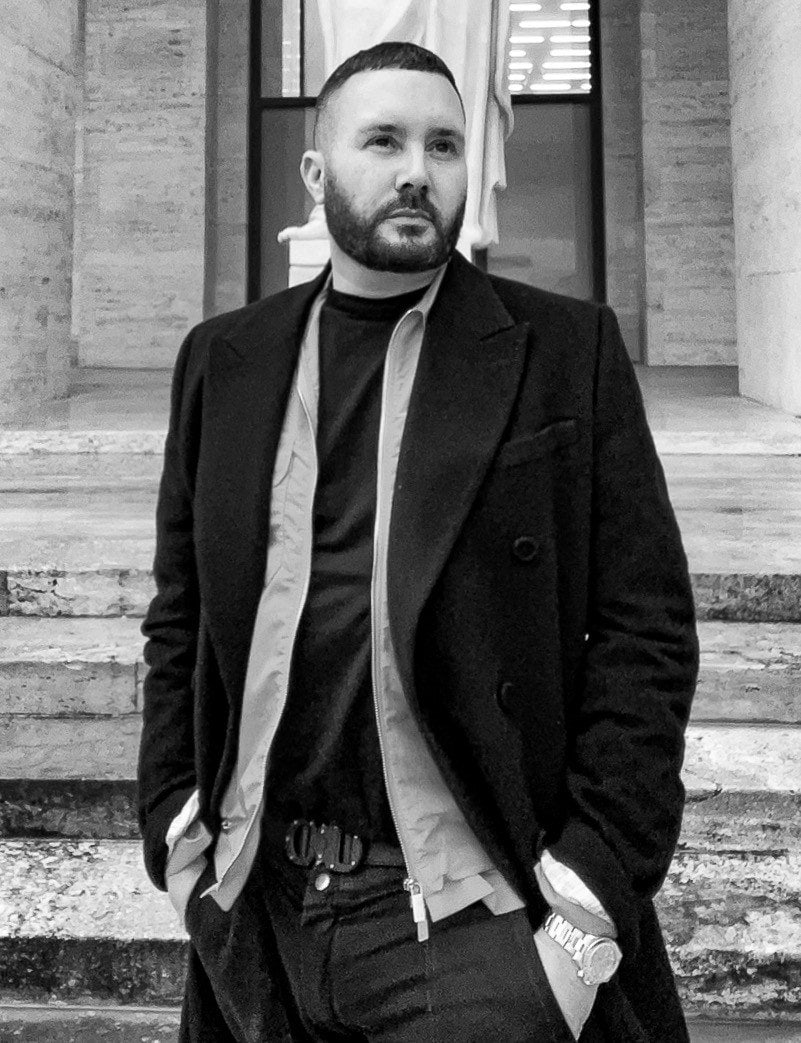 Kim Jones' creativity knows no boundaries, and each new collection both surprises and intrigues, whether it's ready-to-wear, tailoring, sportswear, or accessories. The incredible designer manages to expertly funnel his creative energy into every project and collection, with the recent addition of Fendi. His outstanding body of work was also recognized with an honor from HRH The Queen.
Prada, Miuccia Prada and Raf Simons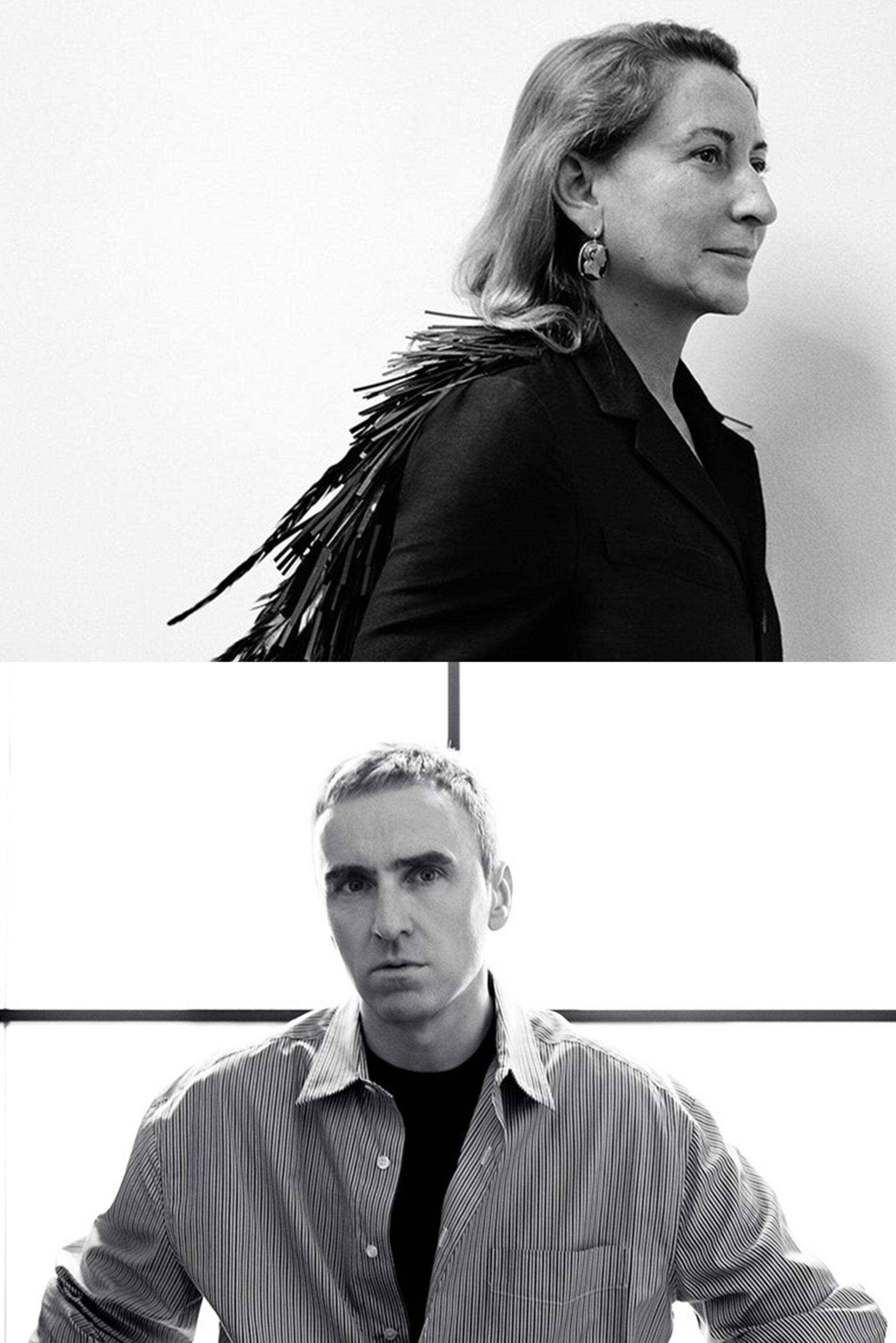 Miuccia Prada and Raf Simons have been selected an Honouree in the Creativity category for demonstrating the power of creativity and the importance of conversation and coming together to re imagine fashion for the future.
Riccardo Tisci and Burberry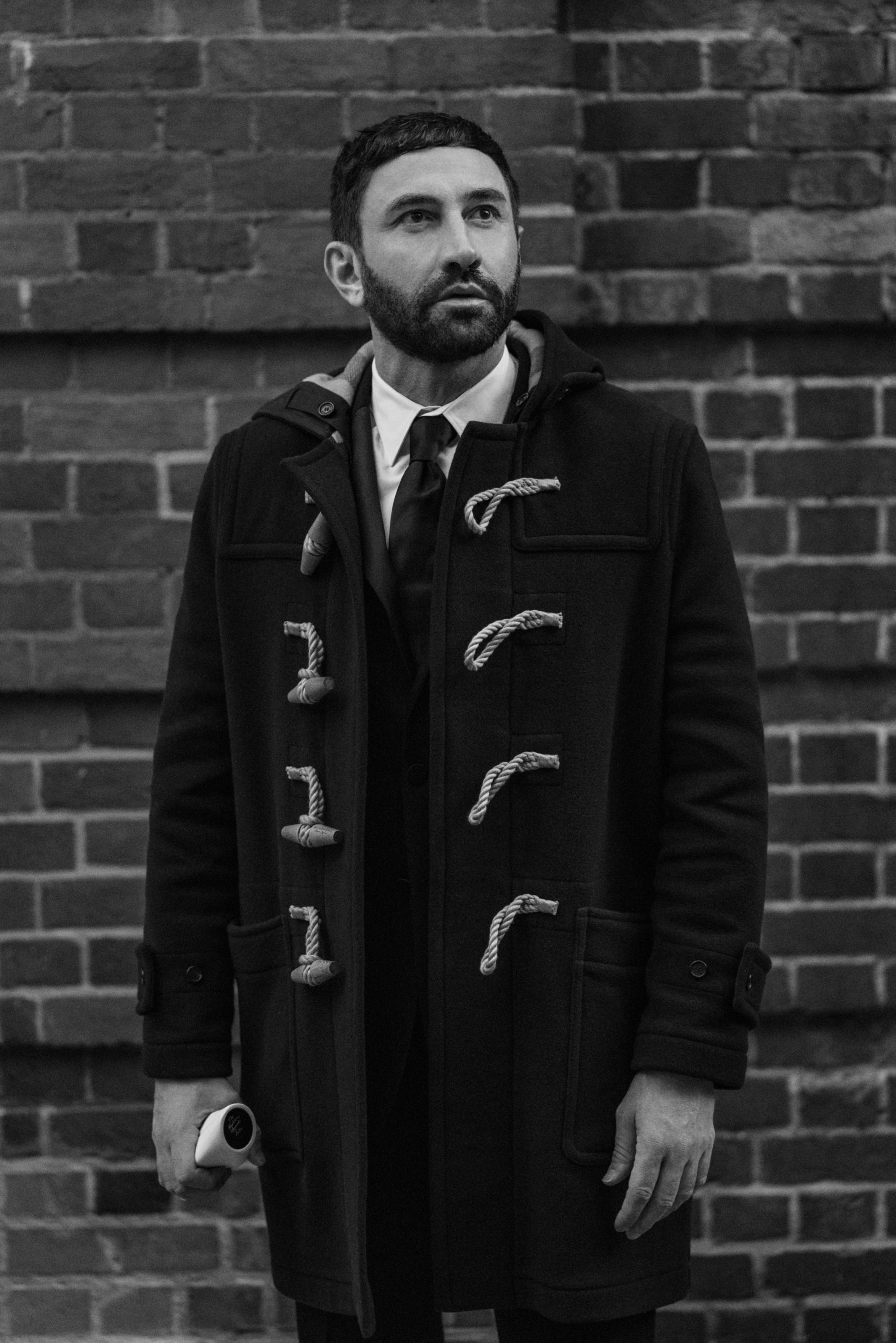 This year Riccardo Tisci's extraordinary creative thinking teamed with Burberry's core values of inclusivity and sustainability reaffirm the brand's position as a global creative powerhouse and leader of change. The brand's innovative use of technology at London Fashion Week in September 2020 and throughout their campaigns and global store launches, positioned them not only as a leading creative brand, but as one with conscience and social responsibility. Burberry has also been actively involved in the fight against COVID-19. To date, Burberry has donated more than 160,000 pieces of PPE to the NHS and healthcare charities, through repurposing its trench coat factory in Castleford to make non-surgical gowns and sourcing masks thought its supply chain, as well as donating to aid vaccine research and to food charities including FareShare, The Trussell Trust and The Felix Project.
---
The category recognises those who have led change by encouraging equal, diverse, empowered workforces from head office to supply chain and shop floor.
Aurora James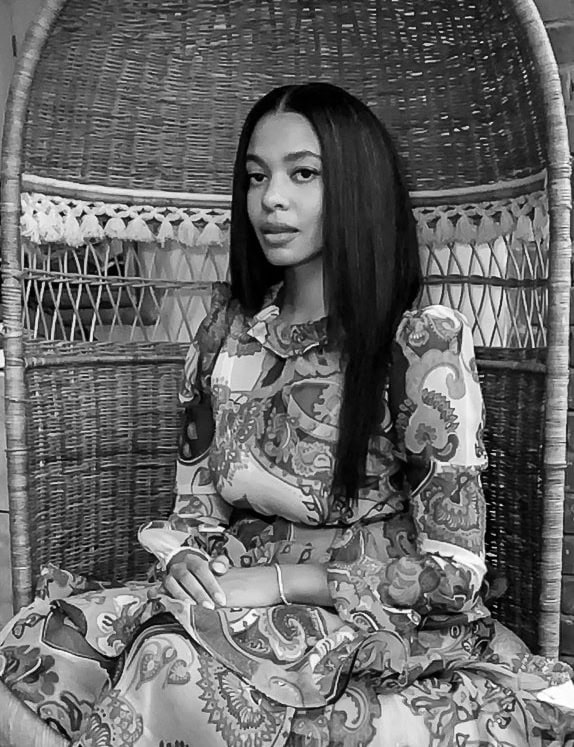 Aurora James is recognised for her efforts to bring change to the fashion industry through her campaign for systemic change to promote black-owned businesses and through her traditional design practices. Aurora powerfully called on retailers to commit to dedicating 15% of their shelf space to Black owned brands and demonstrated her unwavering commitment to wider representation by challenging even some of her own clients. The work she does through her brand also strives to keep traditional African design practices and techniques alive while creating and sustaining artisanal jobs within the industry.
Edward Enninful
Edward Enninful has been selected as one of the Honourees of the People category for his outstanding contribution to diversity through British Vogue. Edward is an agent of change, holding a mirror up to the industry and highlighting its shortcomings. He has put academics, thinkers, activists, front line workers and Black Girl Magic on the cover of British Vogue and used his platform to challenge tradition perceptions of fashion media. His recent Time Magazine cover exemplifies his position within the industry as well as his dedication to change.
Priya Ahluwalia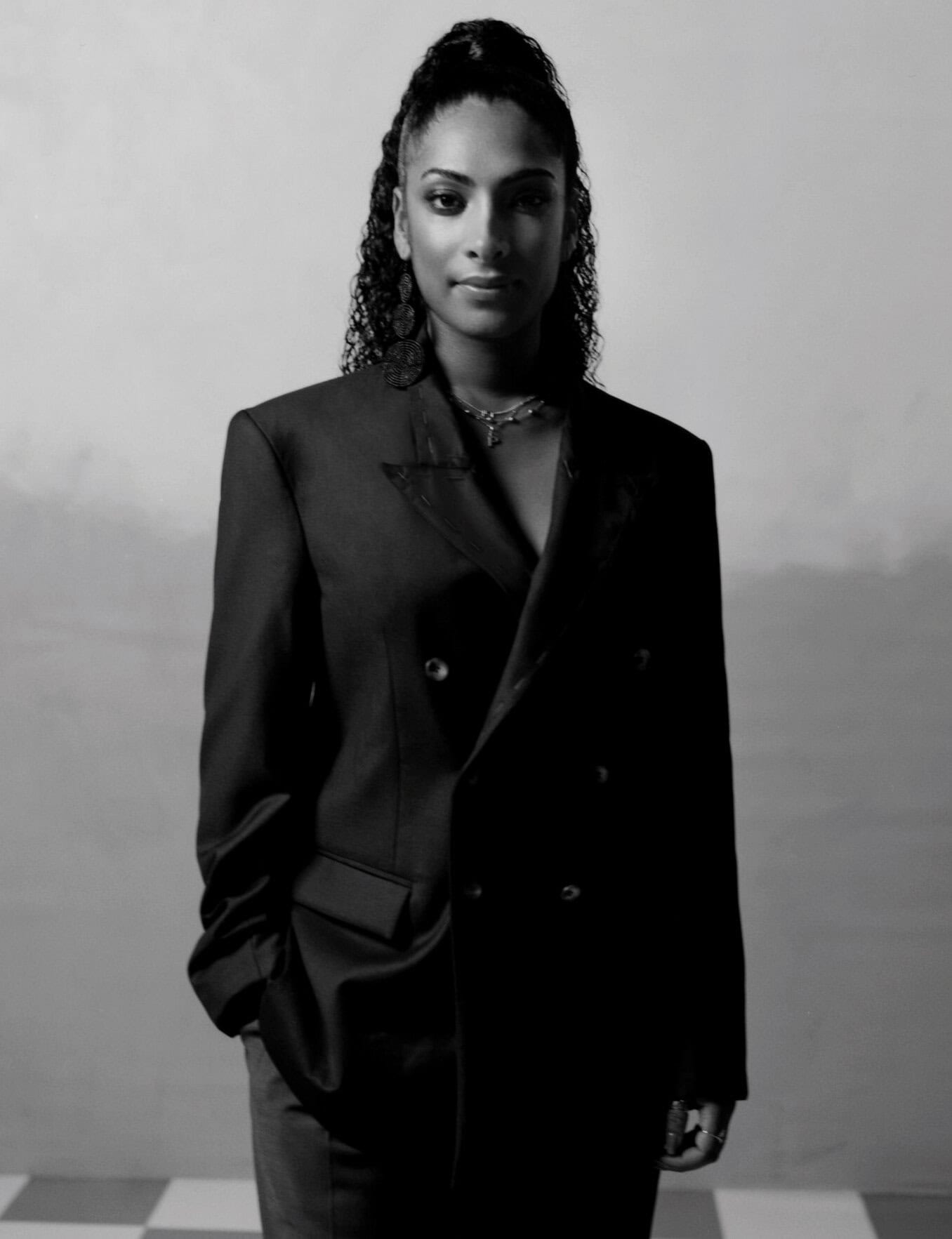 Priya Ahluwalia has been selected as one of the Honourees in the People category for her work in pioneering sustainable fashion while telling the stories of those who make her clothes and the communities she works with. Priya is a progressive thinking leader and agent for change and she has used her platform to raise awareness around the challenges of the Black community, especially in the wake of the Black Lives Matter movement.
Lindsay Peoples Wagner and Sandrine Charles for Black in Fashion Council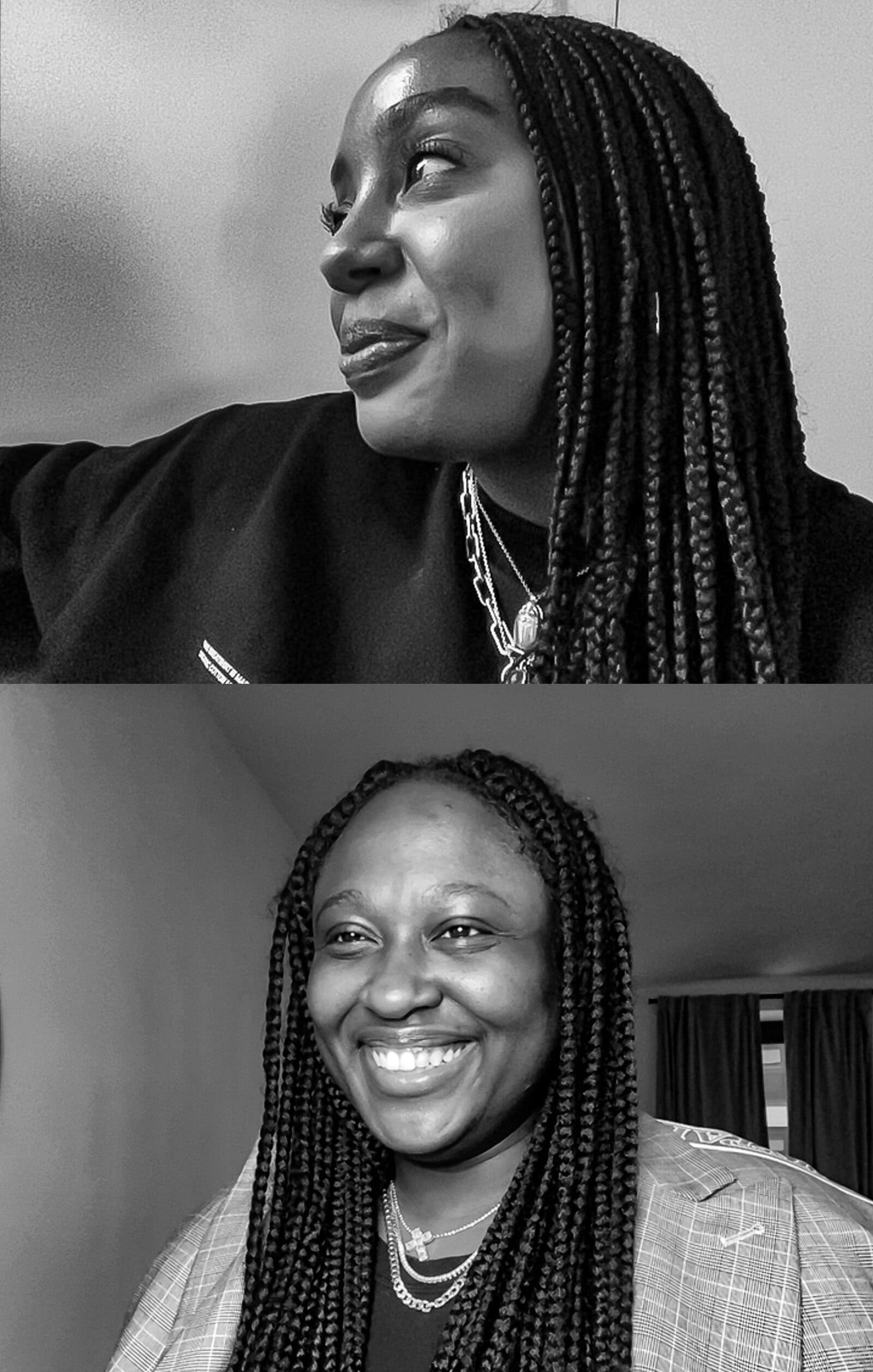 Lindsay and Sandrine created and organised a resilient group of editors, models, stylists, media executives, creatives and industry stakeholders into a leading initiative whose aim is to bring diversity, inclusion and accountability to the fashion industry and affect change.
Samuel Ross
Samuel Ross has been selected as one of the Honourees in the People category for his immediate response in the wake of the Black Lives Matter movement. He created the Black Lives Matter Financial Aid Scheme, pledging £10,000 to the organisations and people on the frontline supporting the BLM movement. Samuel additionally awarded grants of £25,000 to black-owned businesses and within 72 hours casted a search for 10 people to apply for the grants across a diverse range of areas, much further than fashion only. His work as Creative Director of A-COLD-WALL* redefines the parameters of streetwear and high fashion and his innovative design approach has a big impact on the communities he works with and has sustainable practices at its core.
---
Honorees For "Environment"
The category celebrates individuals and businesses who made a specific contribution towards achieving a circular fashion industry.
Anya Hindmarch
Anya Hindmarch has dedicated extensive time and effort into research and development to help reduce waste in fashion's supply chain. Her original 'I'm not a plastic bag' campaign was pioneering and the sequel 'I Am a Plastic Bag' collection which took over two years to develop stood out this year. The designer also tackled the issue of leather waste in fashion with her 'Waste Not, Want Not' patchwork initiative. More than an environmentalist, she also supports the community, through initiatives like the NHS Holdster and the creation of reusable and washable hospital gowns for the NHS.
Christopher Raeburn
From inception, Christopher Raeburn has championed sustainable practices to build a responsible business while being a fantastic spokesperson for how things can be done differently without sacrificing creativity. The designer pioneered the upcycling of surplus fabrics to create designs that appeal to a traditional fashion customer, redefining the concept of luxury. He is an inspiration to the next generation of sustainable designers and provides generous support to graduate fashion talent while running regular tours of his Hackney studio throughout the pandemic.
Gabriela Hearst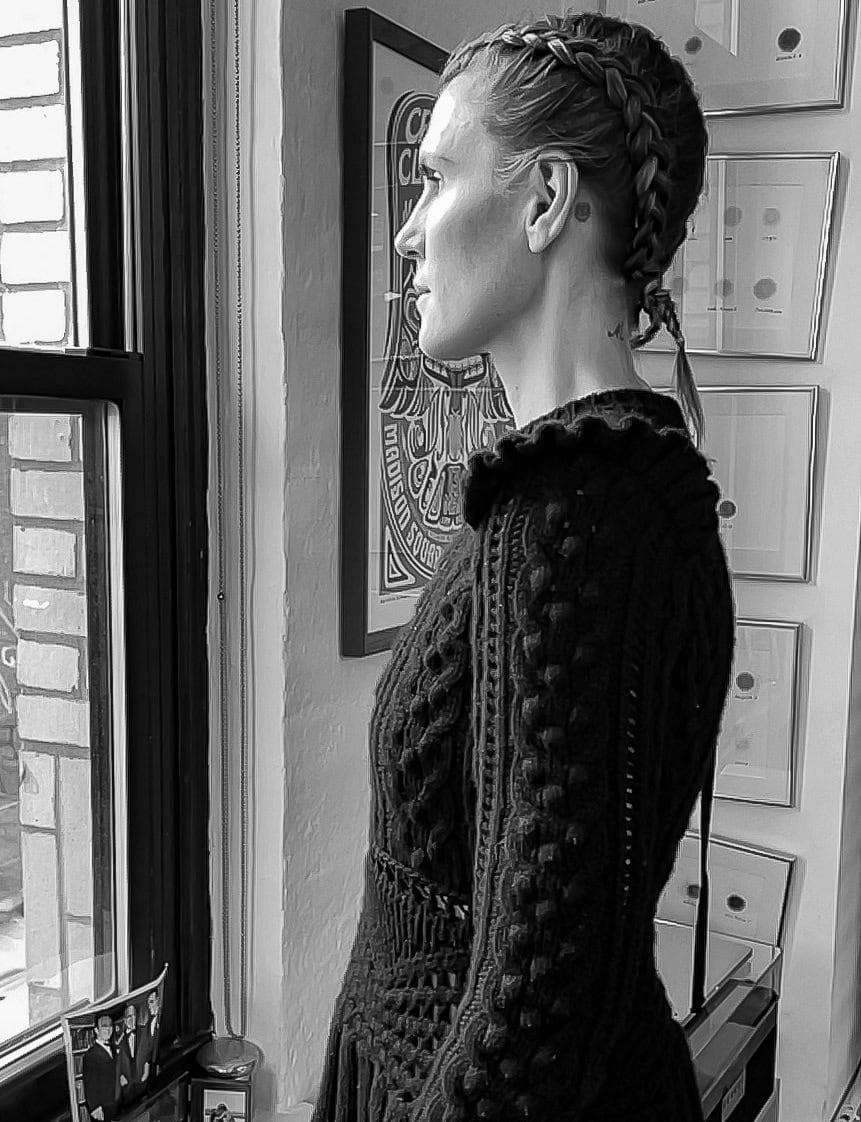 Gabriela Hearst redefined modern luxury by championing luxury with integrity. The incredible designer values traditional principles while never compromising on her ethics, taking into consideration where materials come from, who makes them and what impact they have. Her SS20 show was a standout as the first ever carbon-neutral catwalk presentation and her involvement in supporting the community and various other women-led initiative is inspiring and admirable.
Stella McCartney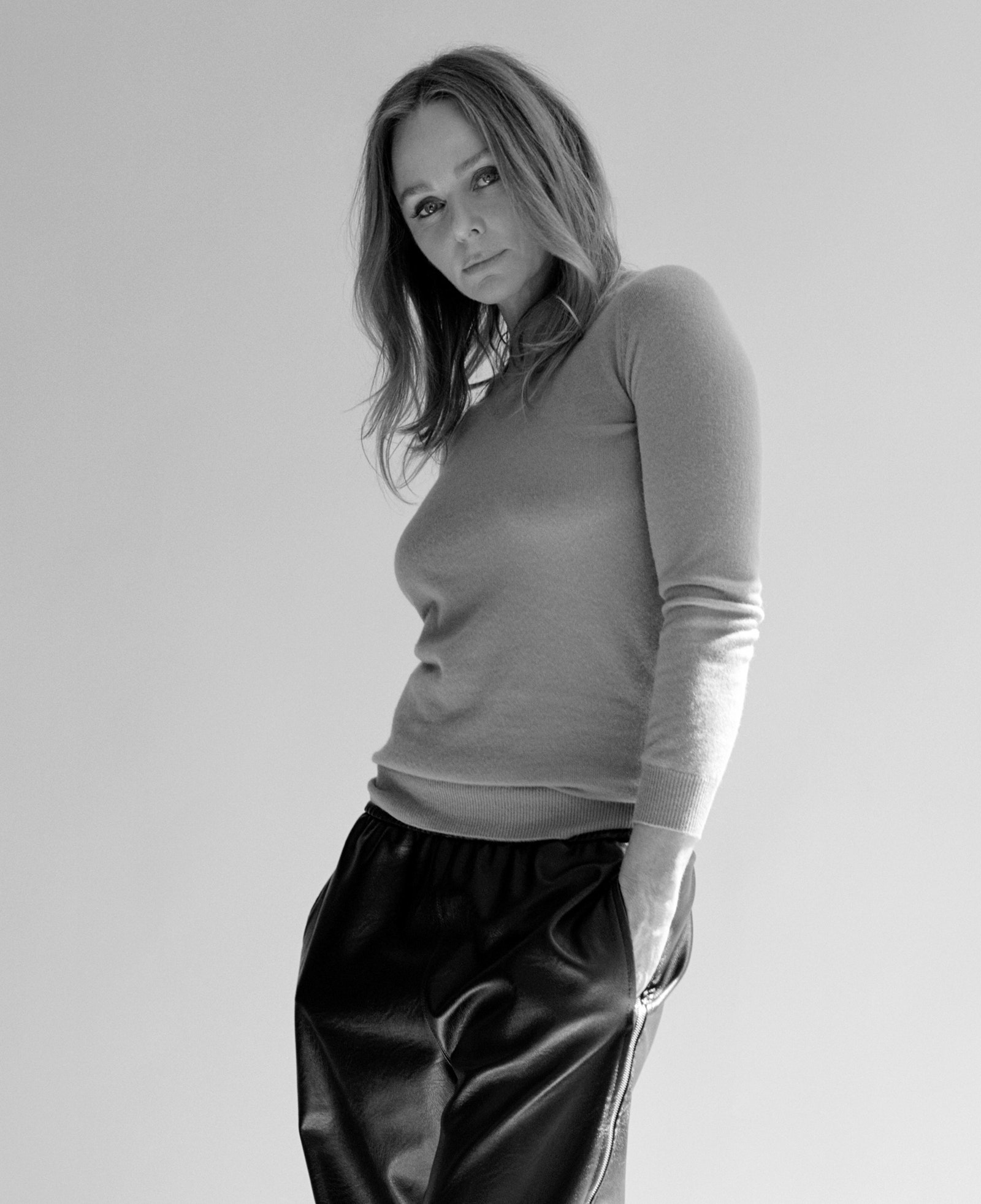 Stella McCartney is the industry trailblazer for sustainable practices in fashion and was the first to champion many of the processes that have now percolated the world of fashion, from fabric innovation and circularity with local communities. The designer has raised the bar for the industry as a whole with creativity and sustainability shaping the brand's DNA. Stella constantly demonstrates that sustainable practices can be seamlessly integrated into luxury and creative brands.
The Fashion Pact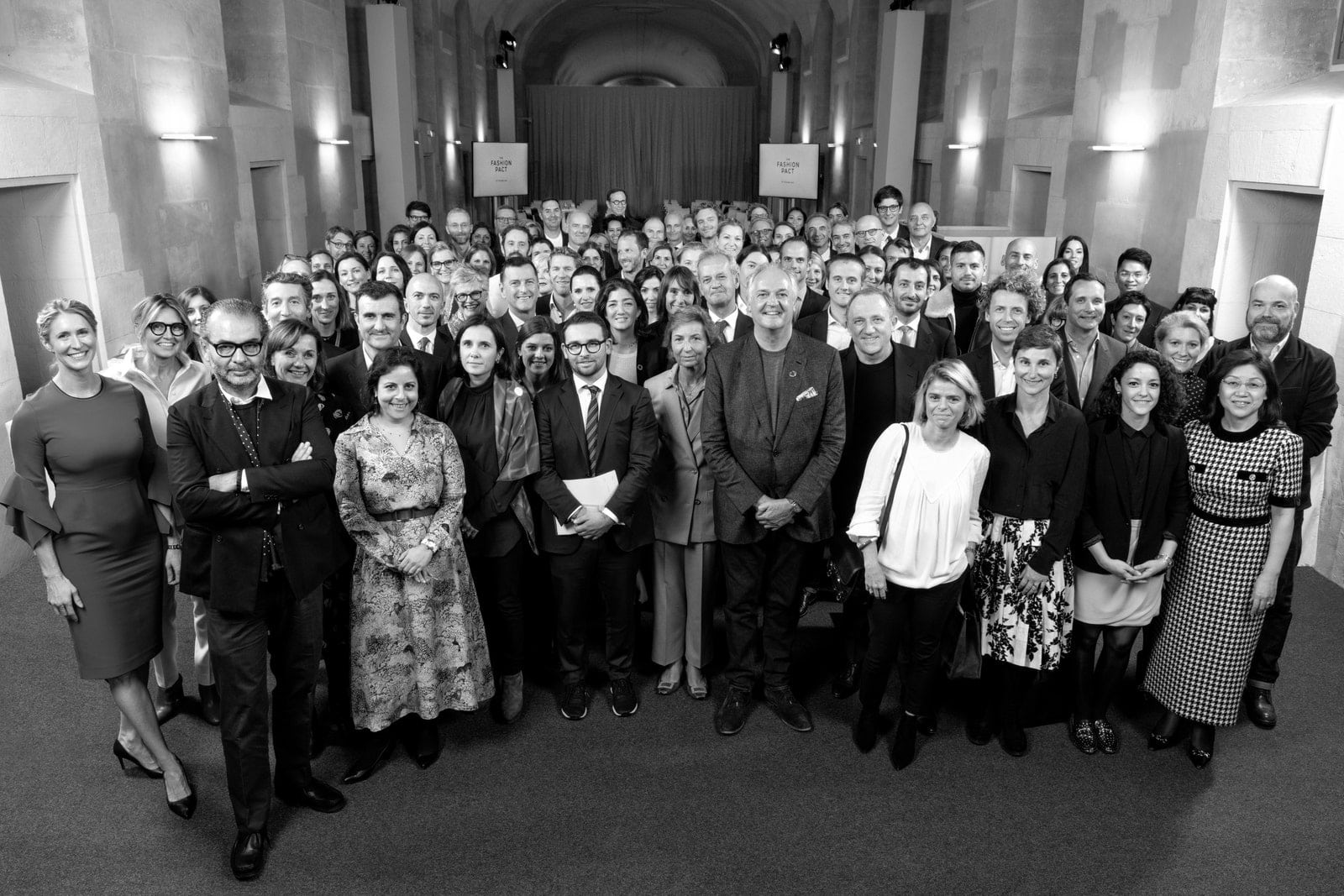 Over the past year, The Fashion Pact almost doubled its signatories, boasting more than 60 leading companies, stemming across multiple sectors and 14 countries, together representing over 200 brands and 1/3 of the fashion industry. The Fashion Pact agreed on 7 targets and united a group of the world's top tier fashion CEOs towards collective action. The coalition made its first strides, including implementing an operations structure, developing a digital dashboard of KPIs to measure impact as well as beginning first collaborative activity on biodiversity together with the technical expertise of industry experts.
---
Honorees For "Community"
The category focuses on the impact fashion has on communities in light of the pandemic as well as the role skills and craftsmanship can play in sustaining local livelihoods.
A Sai Ta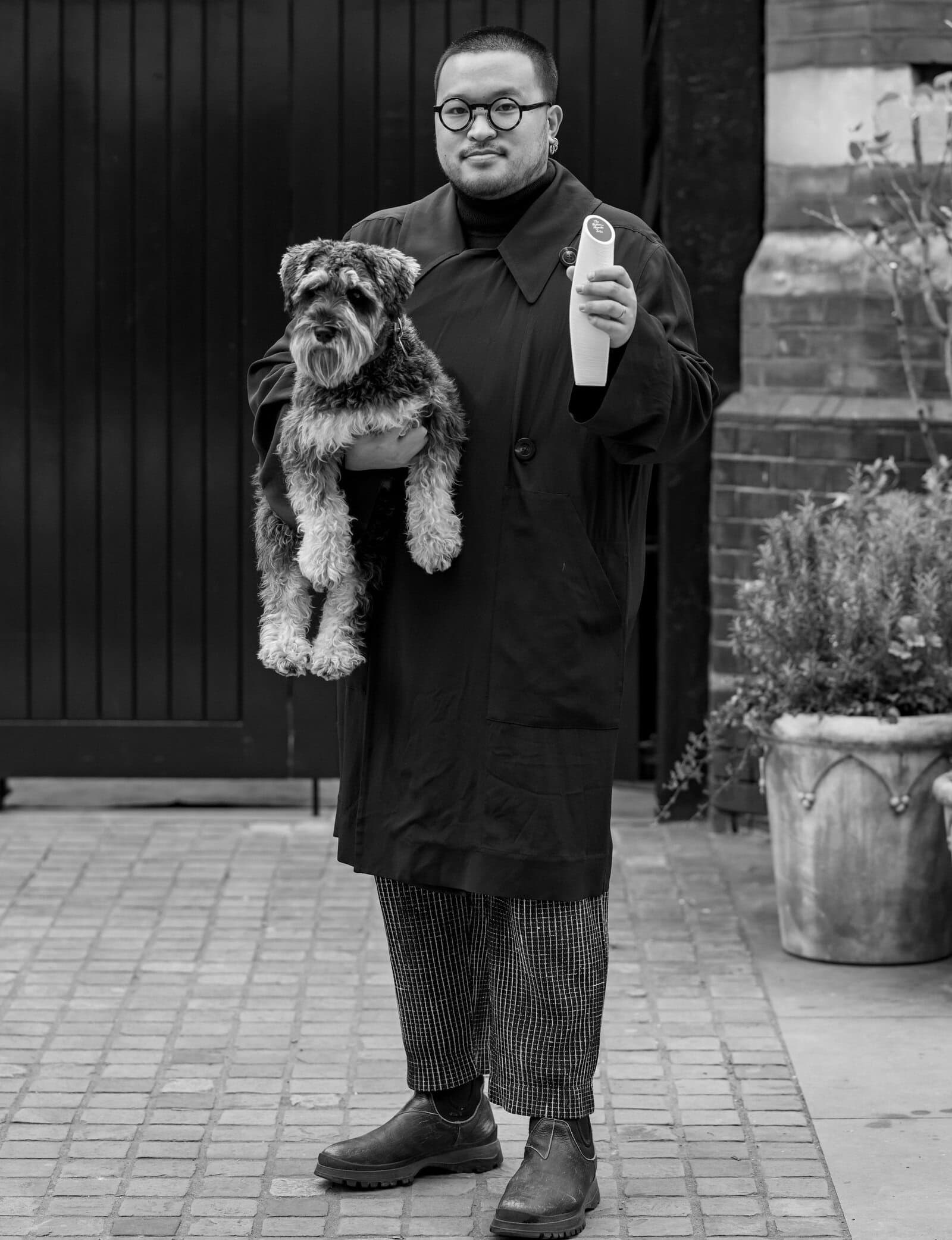 A Sai Ta is part of a new generation of East Asian designers who reflect on their culture through a uniquely British lens. His brand and collections are optimistic and buoyant and tell the stories of his culture and heritage. Actively Standing Against Injustice, the brand's message and charitable actions supporting the Black Lives Matter movement were exemplary. His fearlessness, bravery and system bending approach to ending systemic racism within the fashion industry and make it kinder and more inclusive are recognised as part of this award.
Chanel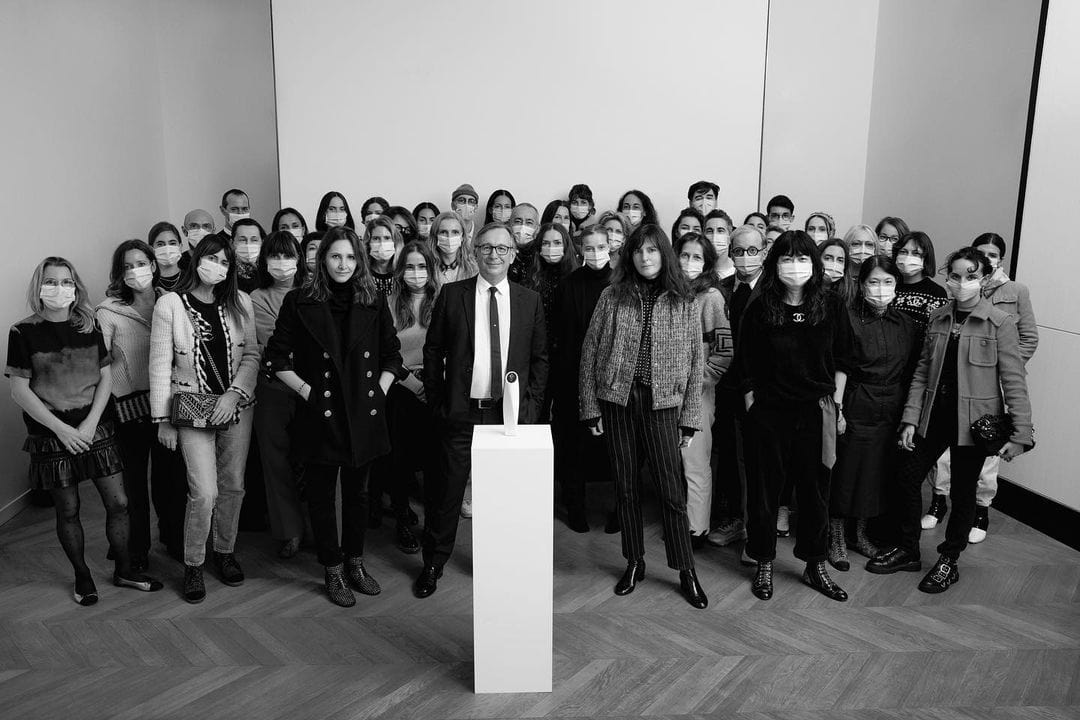 Chanel is being honoured for contribution to positive change; enriching the communities in which it actively participates. In response to the global pandemic Chanel donated significant funds to charitable organisations in the UK and around the world, and moved manufacturing to support the production of PPE. Chanel has also launched its climate strategy Chanel Mission 1.5° to reduce its carbon footprint and continues commitment to creative communities supporting craftsmanship within the fashion industry.
Emerging Designer Network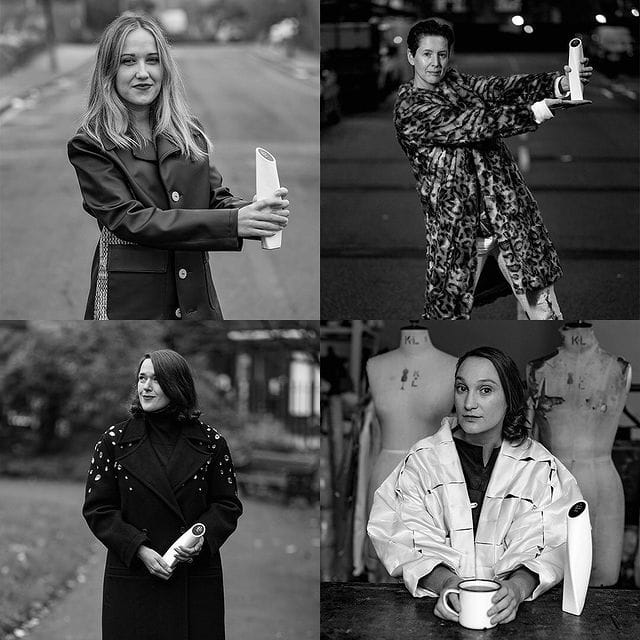 Bethany Williams, Cozette McCreary, Holly Fulton and Phoebe English are being recognised for setting up the Emergency Designer Network in response to the Covid-19 pandemic. Through the Emergency Designer Network, they helped create 50,000 surgical gowns and 10,000 sets of scrubs for health workers in the UK. Since April 2020, they have worked with 40 NHS Trusts and 150 makers, creating a community of experts from packers and fabric sources to drivers, showing the power of London's fashion community.
Kenneth Ize
Kenneth Ize has been selected for his support of the communities of weavers, artisans and design groups across Nigeria through his work. The designer's support of local craftsmanship through his Ilorin factory and the celebration of his Blackness and of the LGBTQIA+ community through his work is exceptional.
Michael Halpern
The designer's tribute at London Fashion Week to the frontline workers who protected others from the pandemic alongside his contribution to the production of PPE for the Royal Brompton Hospital for those fighting on the frontline of the coronavirus has been recognised as inspiring and extraordinary.
---