Review of Giorgio Armani Fall 2022 Ad Campaign by Photographers Bruno & Nico and Film Director Lorenzo Gironi with models Daga Ziober, Loka Lindaregard, and Julian Schneyder
Giorgio Armani explores the emotional drama behind impeccable elegance with a new campaign for Fall 2022. The campaign was captured by photography duo Bruno & Nico with film direction by Lorenzo Gironi.
With gorgeous cinematography, Gironi's short film unfolds as a drama of manners, an impenetrable love triangle formed between its characters – two women and one man – and taking place at a beautiful modernist seaside villa. The director conveys intimacy and emotion through a tense juxtaposition of minute details – like fingers distractedly peeling an orange or the hem of a skirt sweeping over a high heel – with the broadly sublime via sweeping landscape shots.
Are these two elegant femme fatales fighting over or a man, or perhaps fighting their own hidden feelings for each other? The film leaves these questions unanswered, drawing us into its moody and psychological world but leaving us to find our own answers.
Bruno and Nico's accompanying still photographs develop a similar feeling of depth and drama through layered compositions the foregrounds of which, occupied by powerfully poised characters, give way to endless vistas.
It's an evocative and highly stylish campaign that, beneath its pristine visual surface, conjures a complex world of human desire. Who better than a house like Giorgio Armani to tell us that, even with a view from the top, things are always much more than they seem.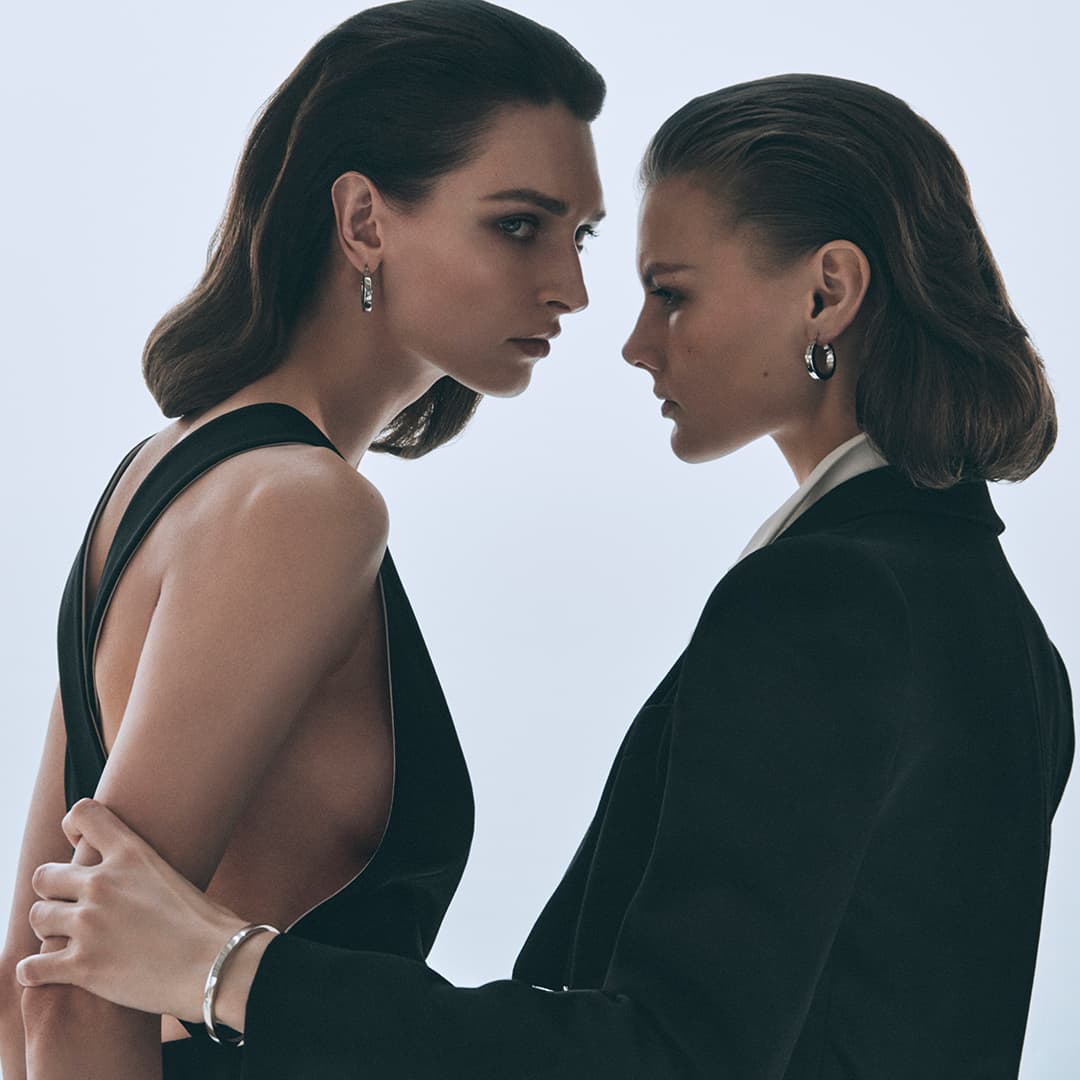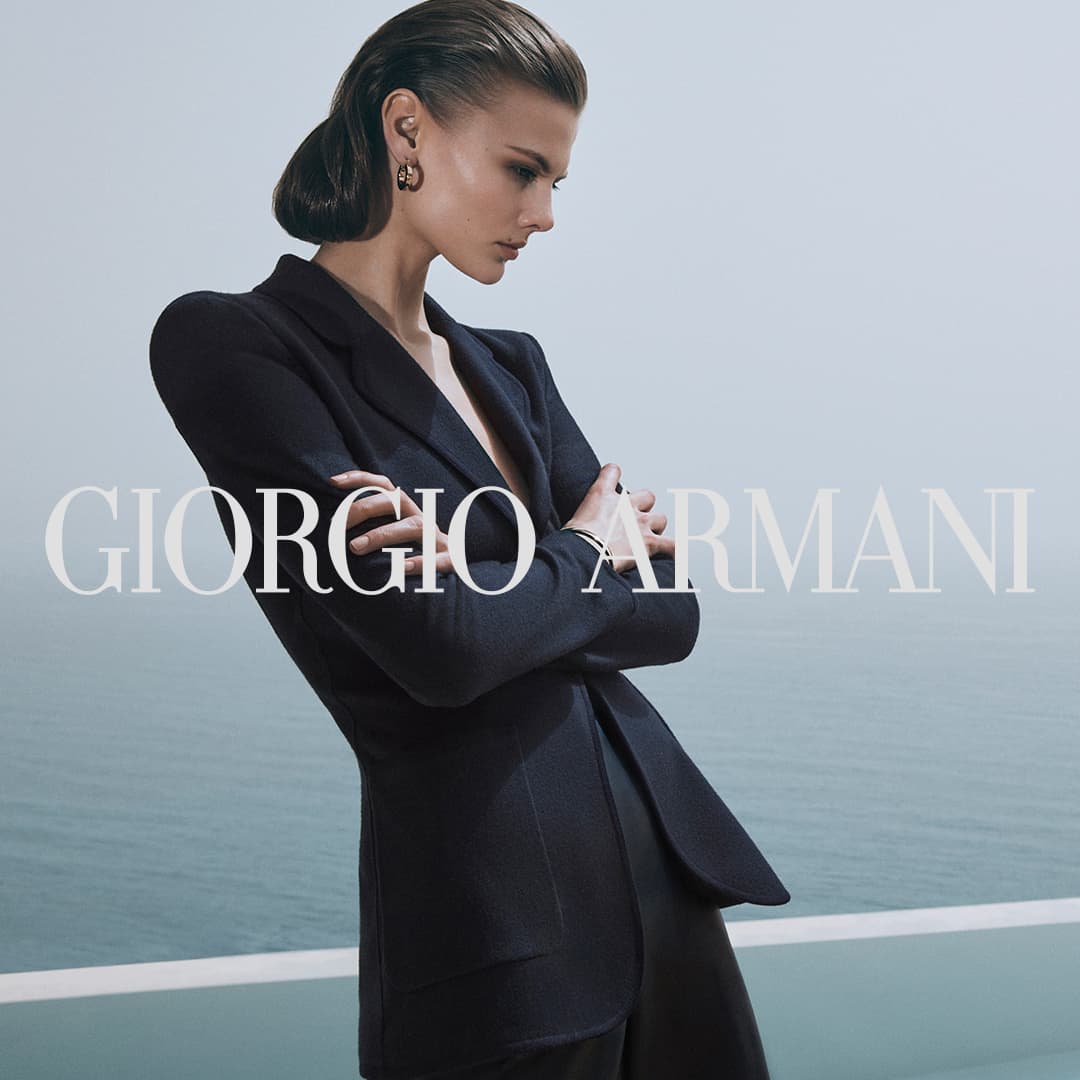 Giorgio Armani Creative Director | Giorgio Armani
Photographer | Bruno & Nico Van Mossevelde
Film Director | Lorenzo Gironi
Models | Daga Ziober, Loka Lindaregard, and Julian Schneyder
Stylist | Mauro Demestria
Hair | Giovanni Iovino
Makeup | Chiara Guizzetti
Music | Adrián Berenguer
---