Review of Gucci 'Attache Bag' 2022 Ad Campaign by Creative Director Alessandro Michele with Photographer & Art Director Max Siedentopf
Creative Director Alessandro Michele draws inspiration from the Archive to recreate a piece of contemporary design, reinterpreting tradition and House codes while transporting a silhouette evocative of the 1970s into the present in the House's latest handbag line.
Art Director and photographer Max Siedentopf shot the campaign against a metropolitan backdrop. The scene emphasizes the underlining references to glam-utility, reinforcing the intriguing constructs behind a culture based on appearance and practicality. It is these two elements that create a desire for beauty.
I was fascinated by the bag after having laid upon it a casual and fleeting glance while I was in the archive… Immediately, a desire took shape to reinterpret it and include it in the Love Parade collection for the fashion show in Los Angeles because its silhouette, typical of the Seventies, projects a very modern attitude that convinced me to draw out an eclectic symbol that could express the idea of a dual function. It is its G-shaped clasp detail, with its mechanical origin, that makes it the joining link between a bourgeois spirit, typical of an object of this kind, and the functionality of the world of utility"

– Alessandro Michele, Creative Director of Gucci
Gucci Attache reinterprets tradition and House codes while transporting the 70's inspired silhouette into the present. The House has created a narrative for the campaign that operates outside the confines of gender. The piece emulates a contemporary attitude centered around the revival of historical house codes without subscribing to antiquated values.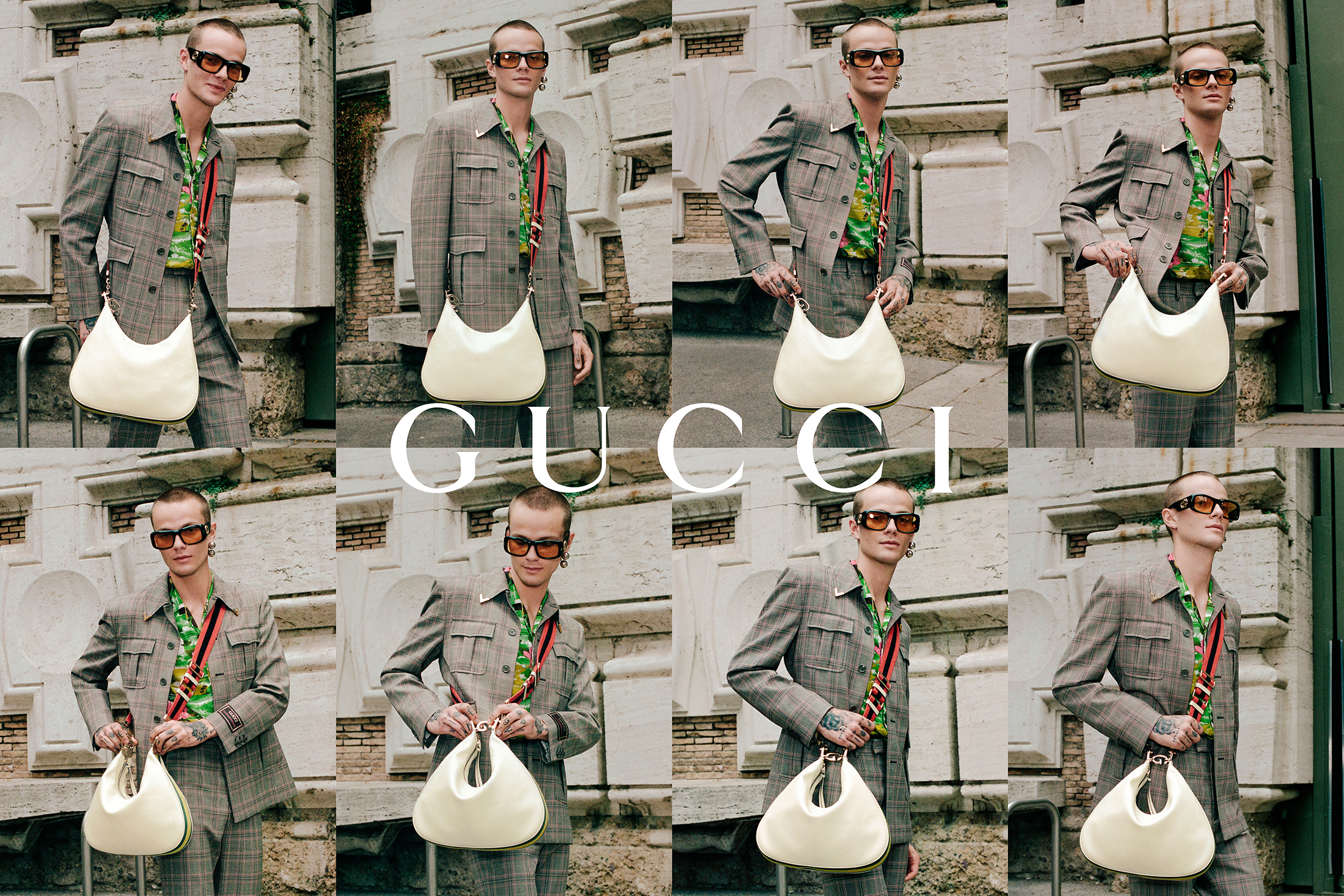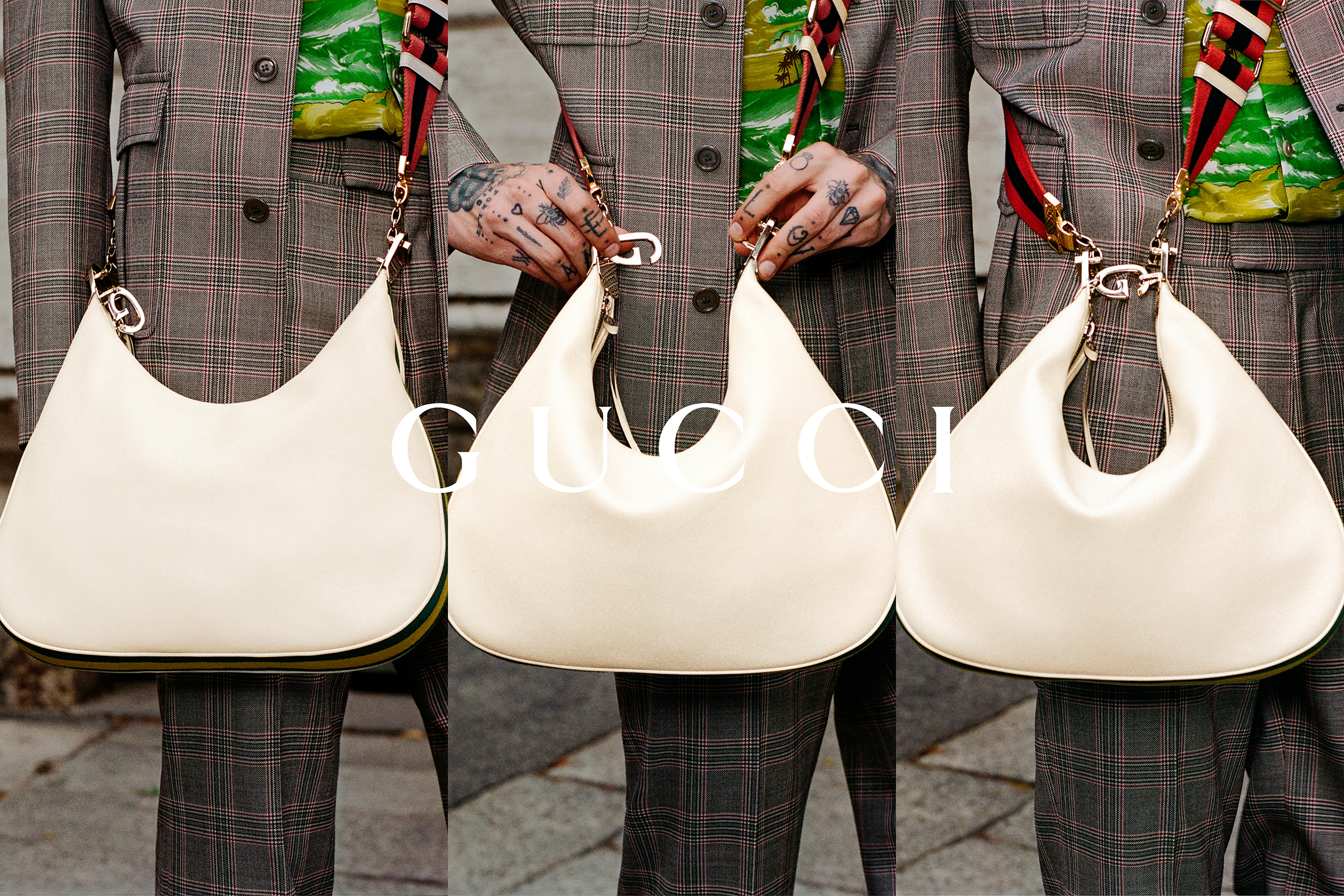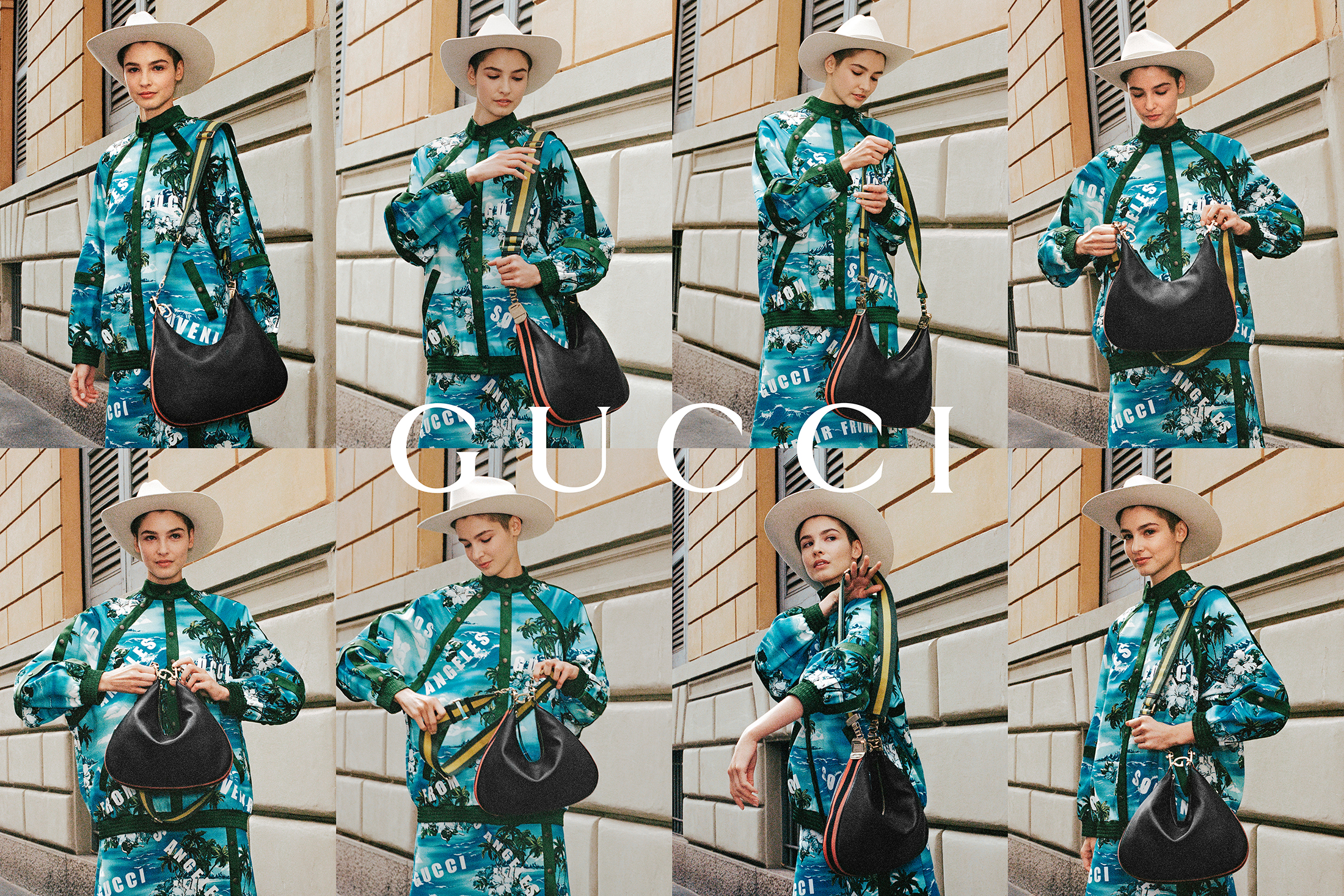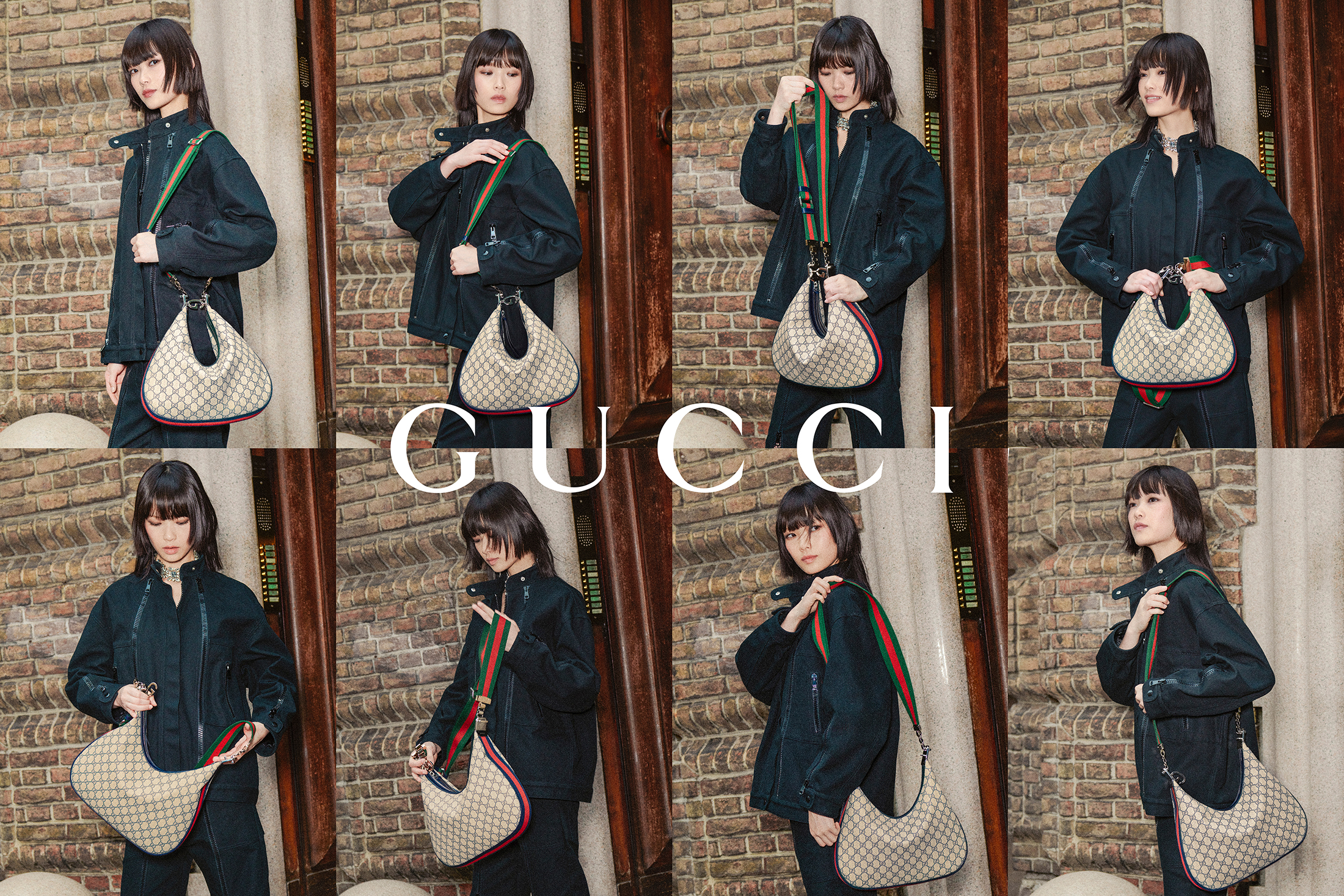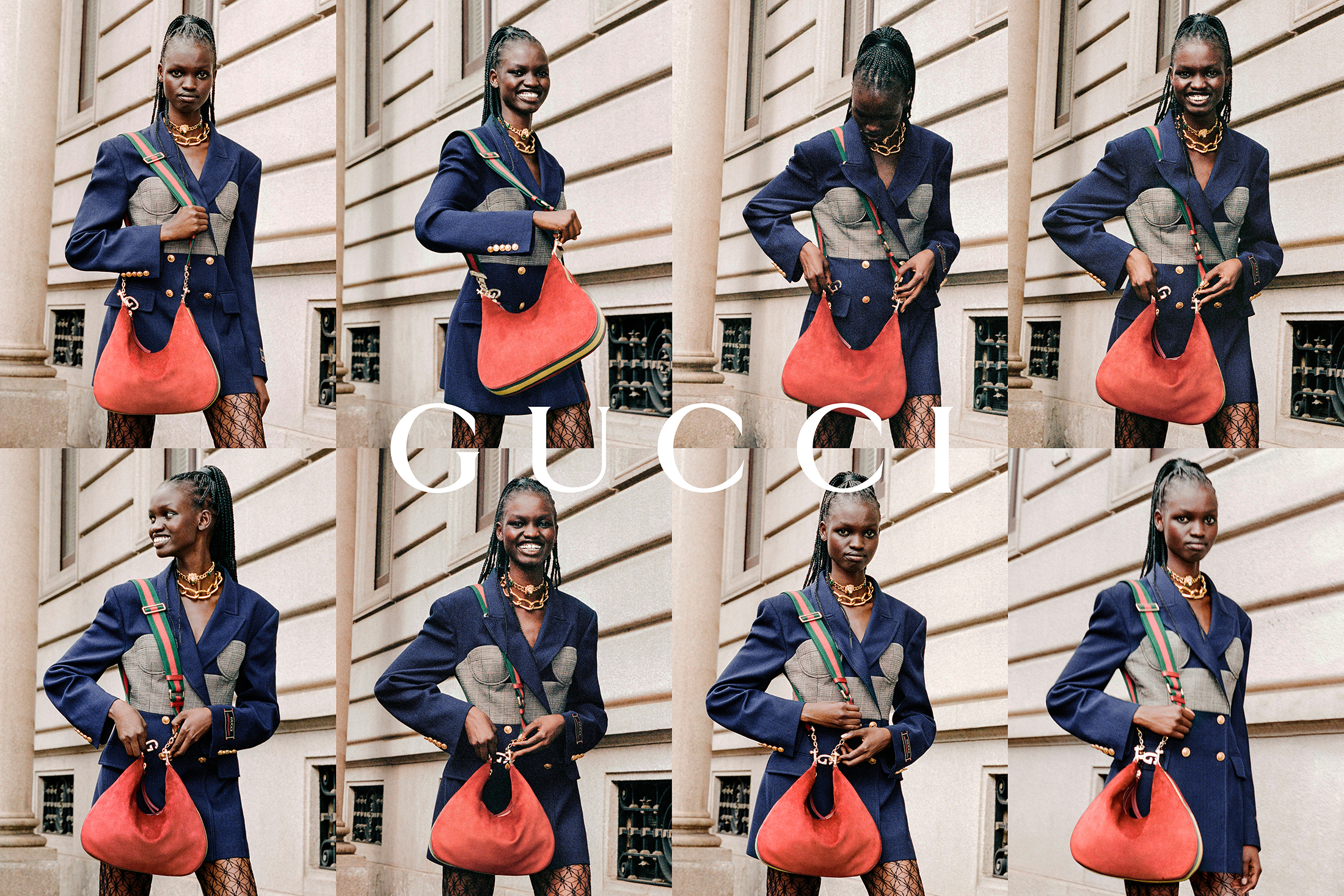 Gucci Creative Director | Alessandro Michele
Creative Director | Alessandro Michele
Photographer & Art Director | Max Siedentopf
Fashion Editor/Stylist | Luca Galasso
Models | Diana Achan, Diana Moldovan, Isadora Ribeiro, Joanna Krneta, Niamh Maye, Sylke Golding
Hair | Andrea Martinelli
Makeup | Camilla Romagnoli

---