Review of Gucci 'Aria' Campaign by Creative Director Alessandro Michele with Art Director Christopher Simmonds and Photographers Mert Atlas and Marcus Piggott
Sensual and scintillating, Gucci's Fall 2021 campaign is a darkly playful celebration of unbounded eroticism – though there is certainly some bondage involved. The house's "Aria" campaign features gorgeous art direction from Christopher Simmonds and photography by Mert Atlas and Marcus Piggott.
The BDSM themes that were subtly suggested in the runway show's equestrian details of riding crops and harnesses here is developed more explicitly, though not without loads of class. Electrically charged with sexual tension, Mert and Marcus' compositions explore dynamic spatial relations between bodies and the power dynamics they seem to suggest, sometimes clear and sometimes impenetrable. Some images feel voyeuristic, like we've looked into someone's hotel doorway and seen something we shouldn't have, while others feel exhibitionist, like they want to be seen.
Set against the lush backdrop of a London hotel's lavish interiors, the photographs have the lush compositional atmosphere of masterful paintings, gorgeously harmonizing the rich colors of the collection with that of the space. Augmenting the feeling of psychosexual intellectualism, sociology and psychology books by the likes of Butler, Baudrillard, Benjamin, and of course Freud appear throughout the images, a smart and playful detail.
The film further indulges in this world, augmenting the sensuality through music and motion. It begins as a new guest arrives at the hotel, whose air of opulent stuffiness – as embodied in a bejeweled skirt suit and thick braid – quickly melts away as she embraces desires and being desired. Flitting between different rooms of the hotel, elegant camera work treats us to sumptuous detail shots, like zippers being undone or hands on skin. There is a fitting, first-person reference to the iconic closet scene from David Lynch's Blue Velvet. In a smart twist, we also see our characters read the books together, showing that their indulgences are not without self-reflection. The mind is, after all, the most erotic muscle.
Gucci's campaigns have always been dreamy, surreal, and sensual, but this one feels especially strong, both visually and conceptually. Free love has been a constant theme for Alessandro Michele, and in this campaign its beauty is made abundantly clear, even as it is pushed to the extreme.
Countless brands rely on sex appeal, but here Gucci actually thinks about the emotional and intellectual truths that are part of eroticism, rather than the banal immediacy of conventionally attractive bodies. Balancing fantasy and reality, it's also a clever acknowledgement that fashion is only one expressive component in a larger human experience. The clothes are beautiful, but the greatest thing about them might be taking them off.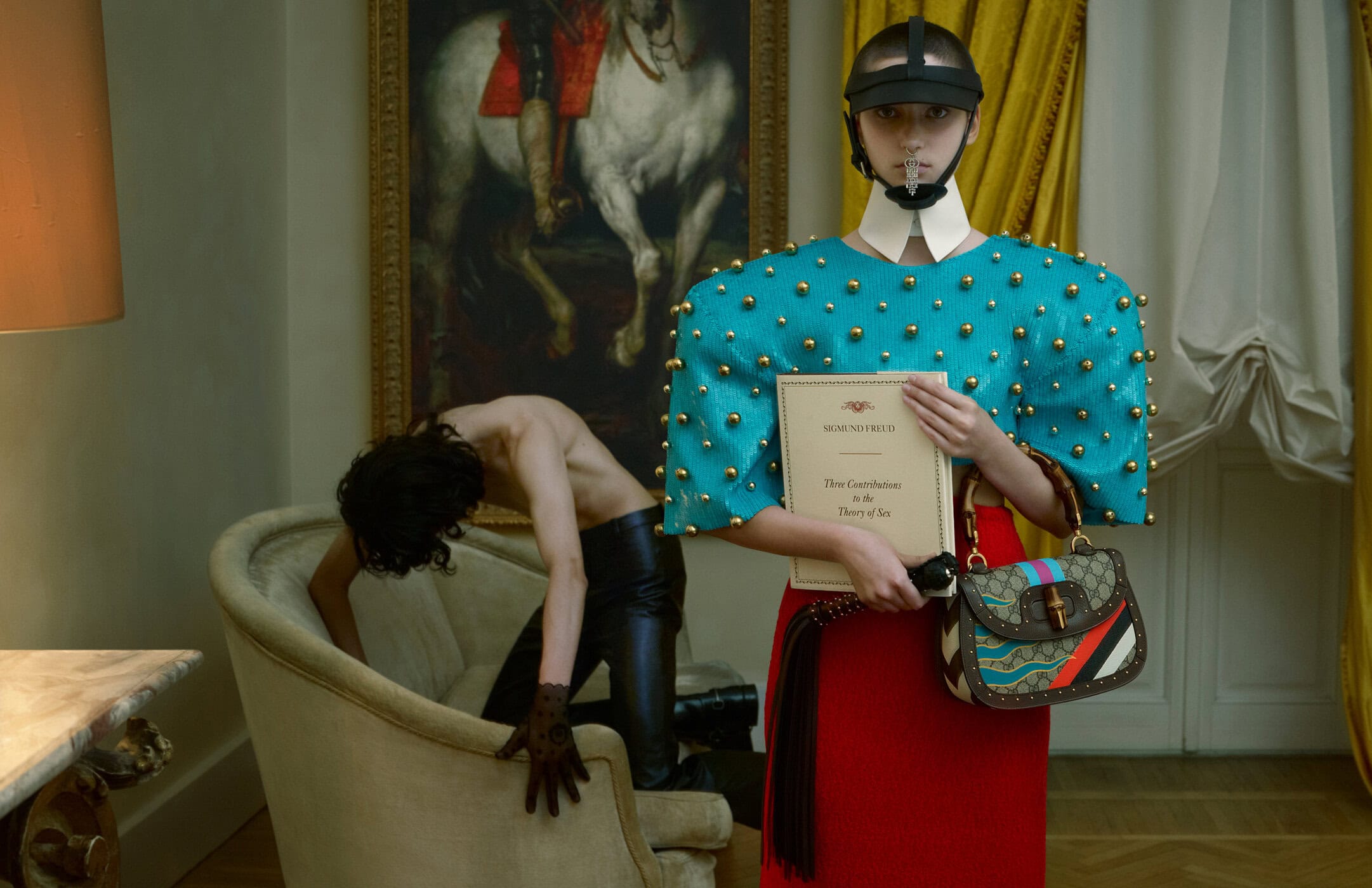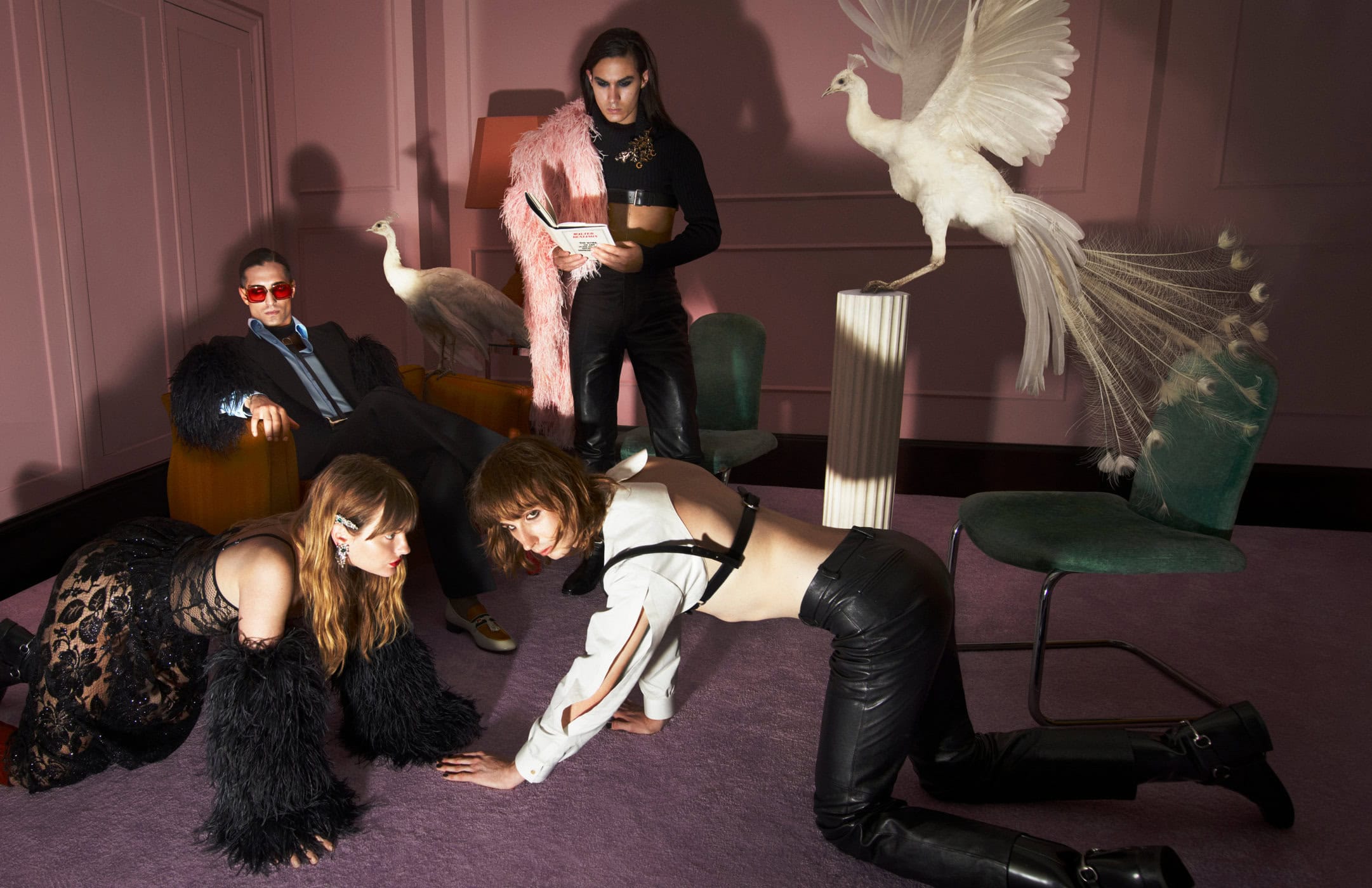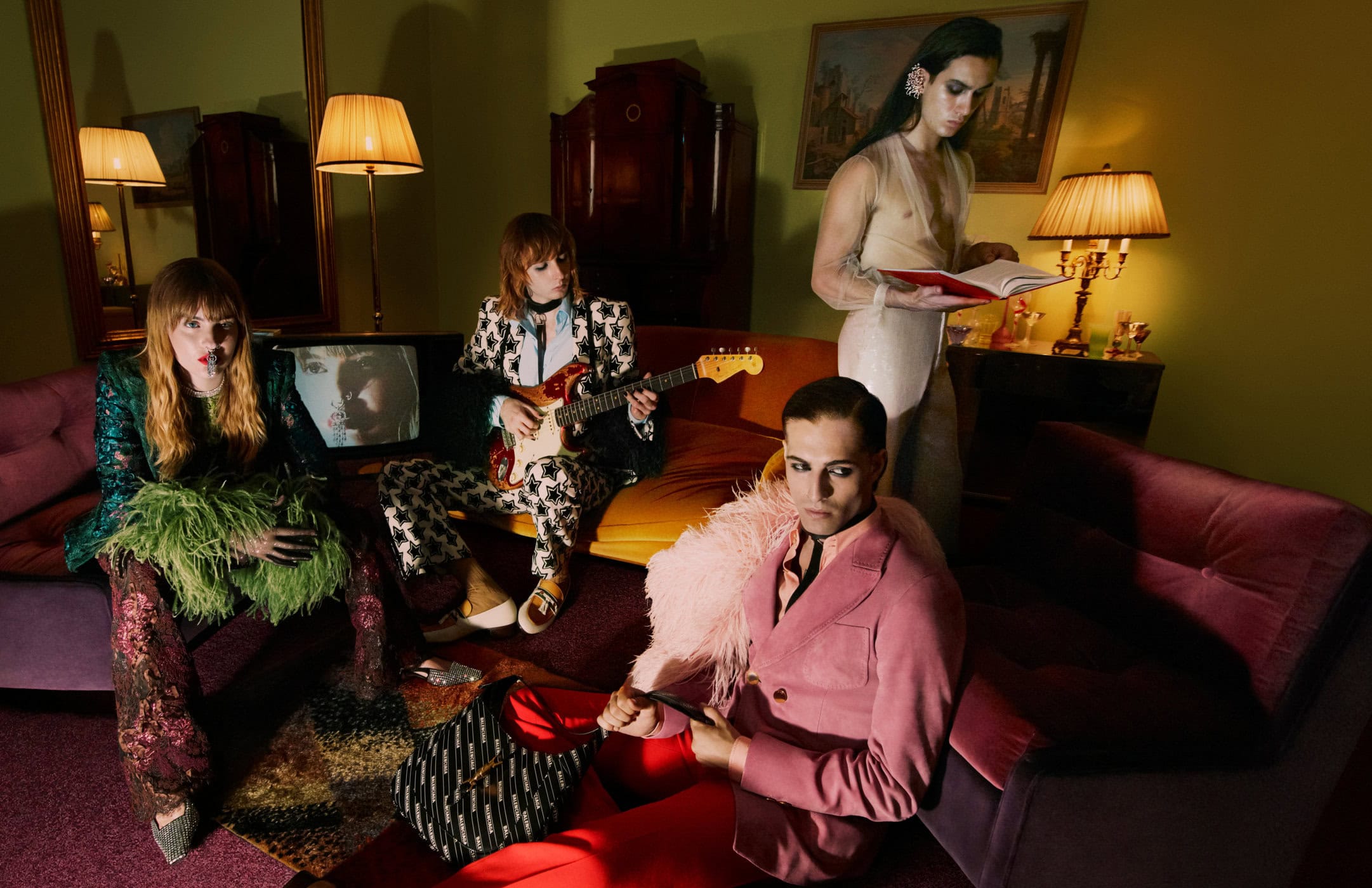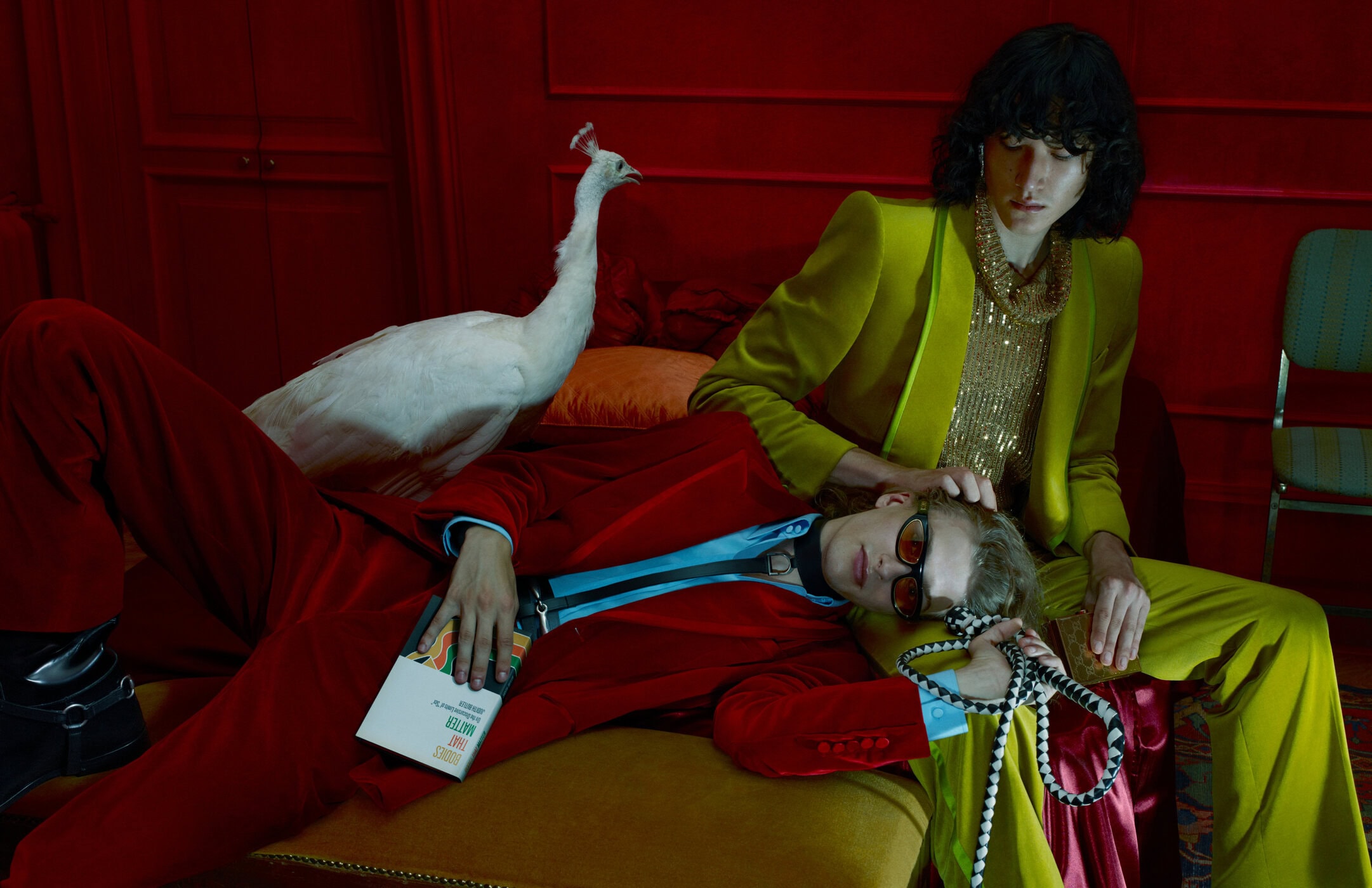 Gucci Creative Director | Alessandro Michele
Agency | Simmonds ltd.
Christopher Director | Christopher Simmonds
Photographer | Mert Alas and Marcus Piggott
Hair | Paul Hanlon
Makeup | Diane Kendal
Location | London

---