Review of Gucci Gift 'An Enchanted Journey' Holiday 2022 Ad Campaign by Photographer Carlijn Jacobs and Director Jordan Hemingway
Gucci heads home for the holidays with its seasonal Gucci Gift campaign, which was captured by photographer Carlijn Jacobs with film direction by Jordan Hemingway and art direction by Christopher Simmonds.
The campaign aligns Gucci's heritage of designing for the journey with the familiar excitement of traveling to see loved ones for the holidays. Hemingway's film unfolds across a long train journey, introducing us to eccentric and elegant characters who make their way through bright days and snowy nights and flit luxuriously between cafe cars and sleeper cabins. Gucci always makes great music choices, and here Gene Pitney's "Twenty-Four Hours From Tulsa" blends magically with the vintage-minded set decoration and film editing to create an atmosphere of nostalgia and warmth.
Jacobs' still photographs exude a similar energy, but rather than creating the feeling of an idealized passing of time like the film, they capture singular moments. Her richly colored and impeccably composed character studies freeze moments of warmth and connection into timeless embodiments of splendor and joy.
The campaign is excellently produced and intoxicatingly atmospheric as only Gucci can do. Wisely leaning into the house's heritage of travel while considering what this legacy can mean for today's holiday sojourners, this train ride has us wondering where we can get our ticket.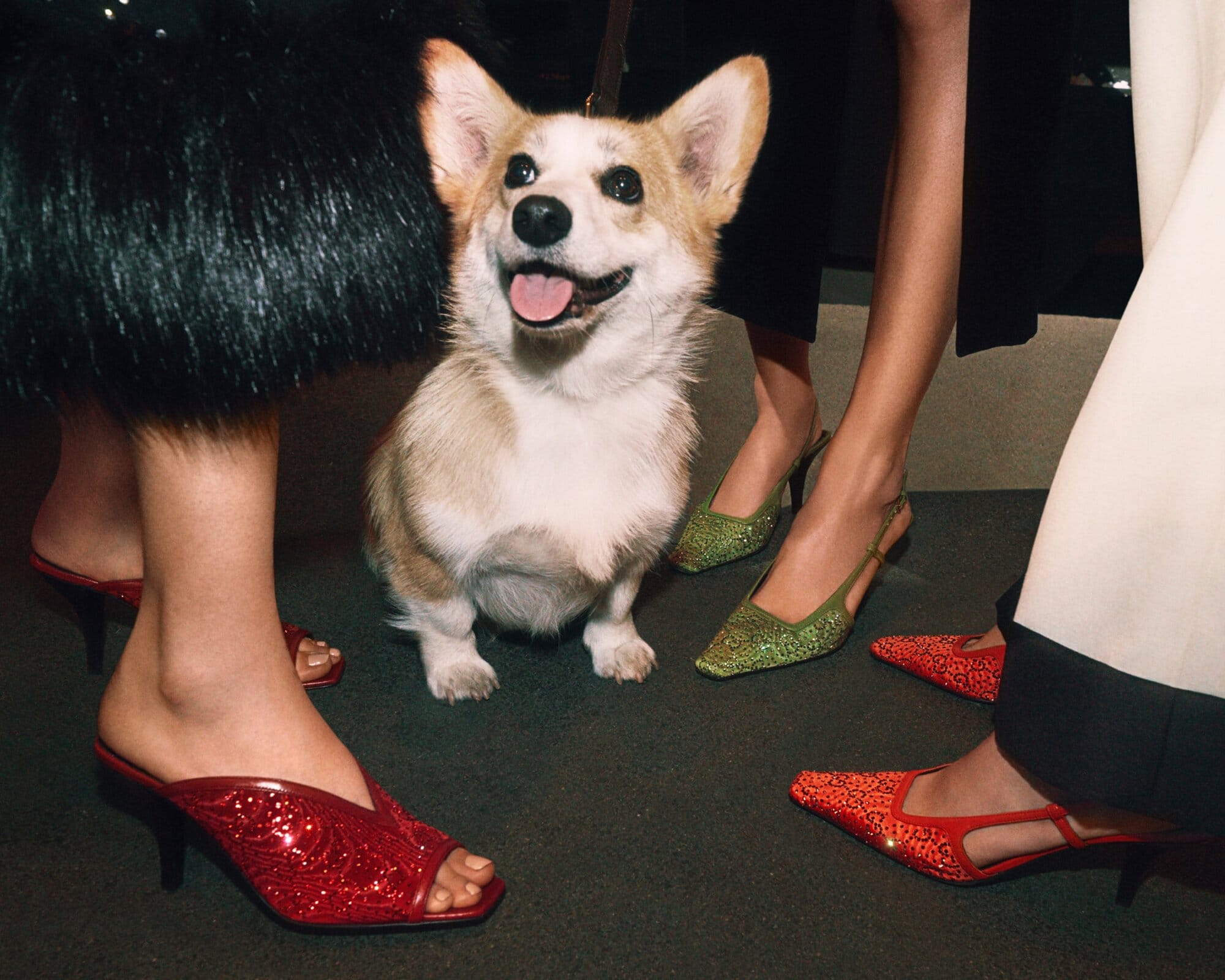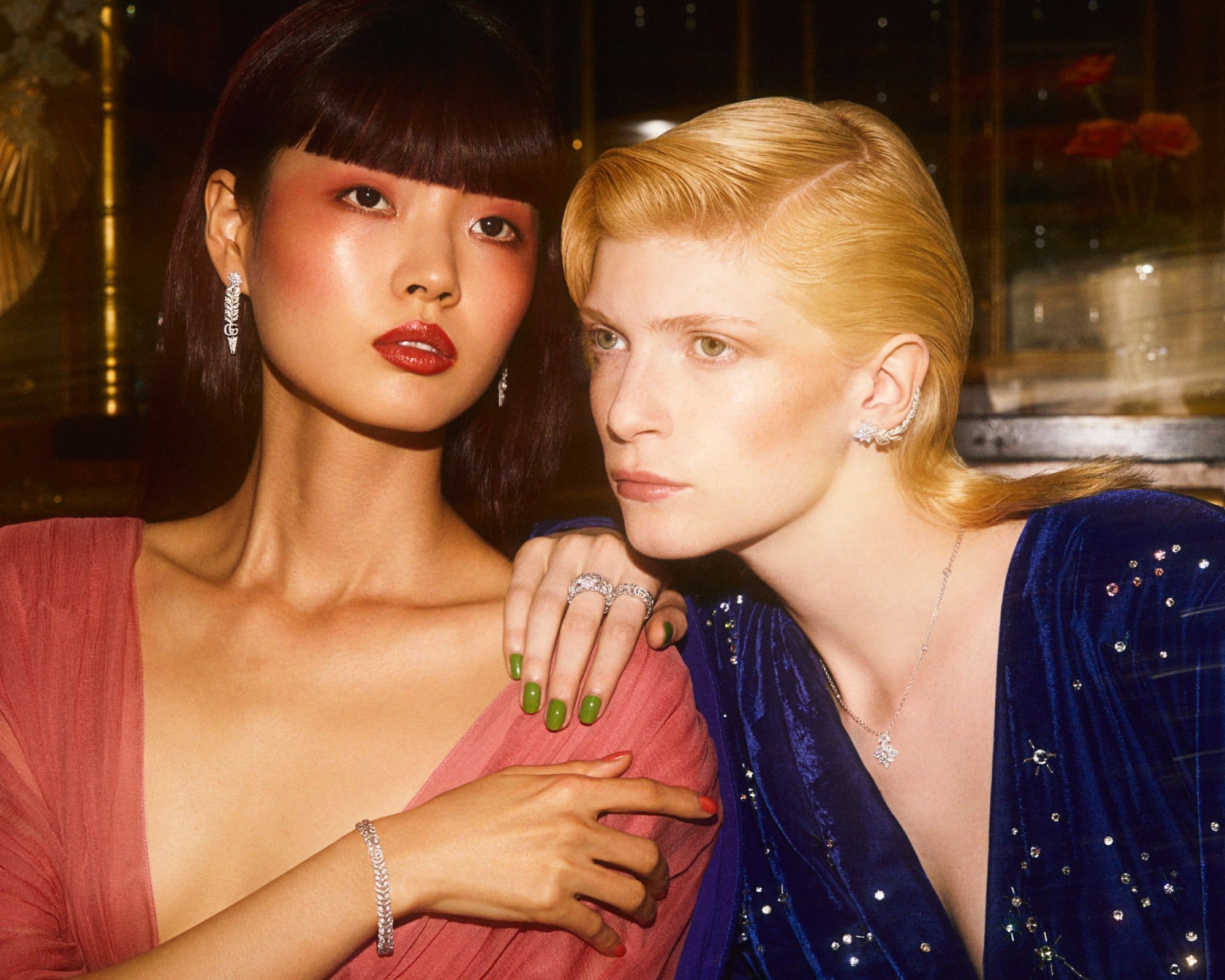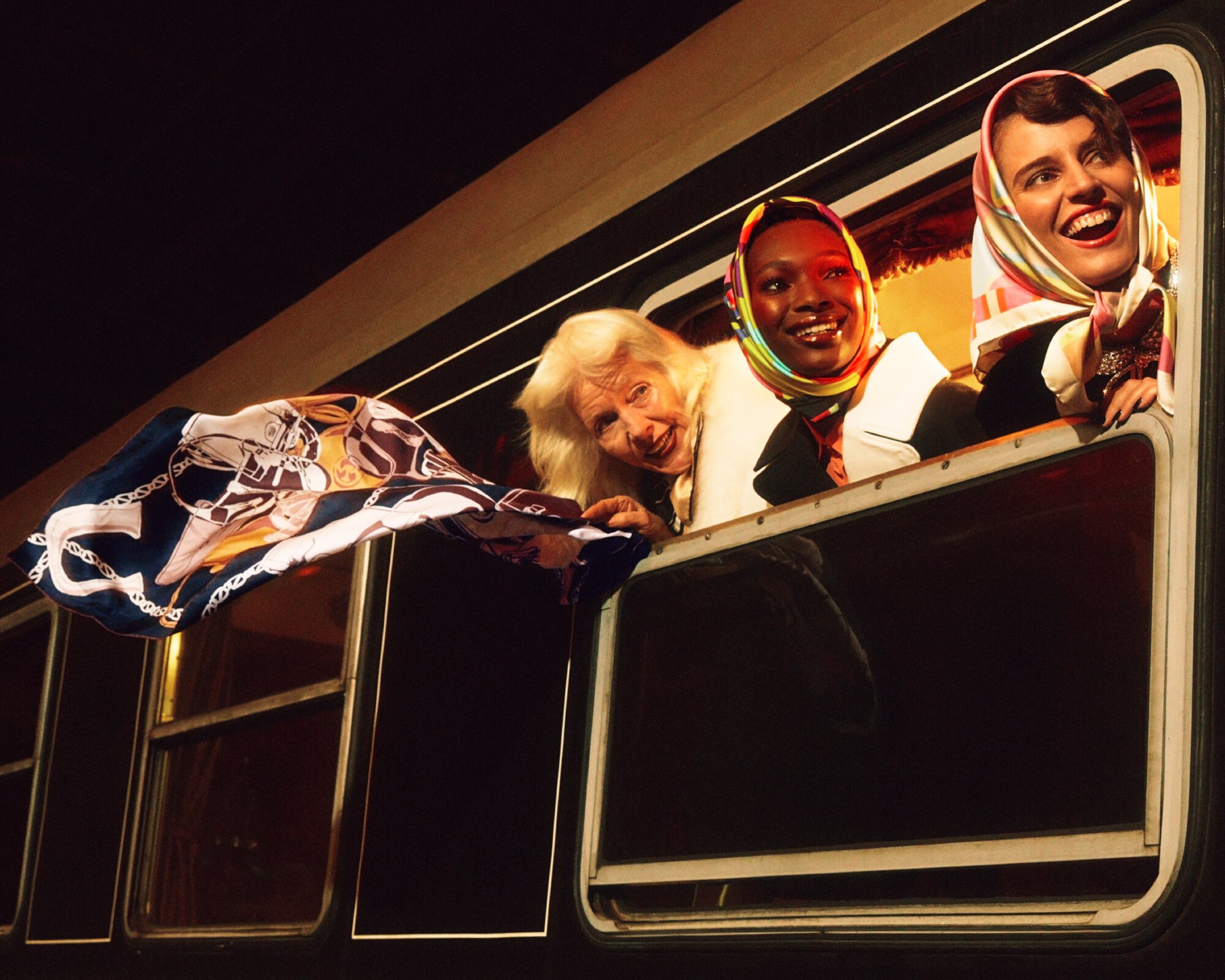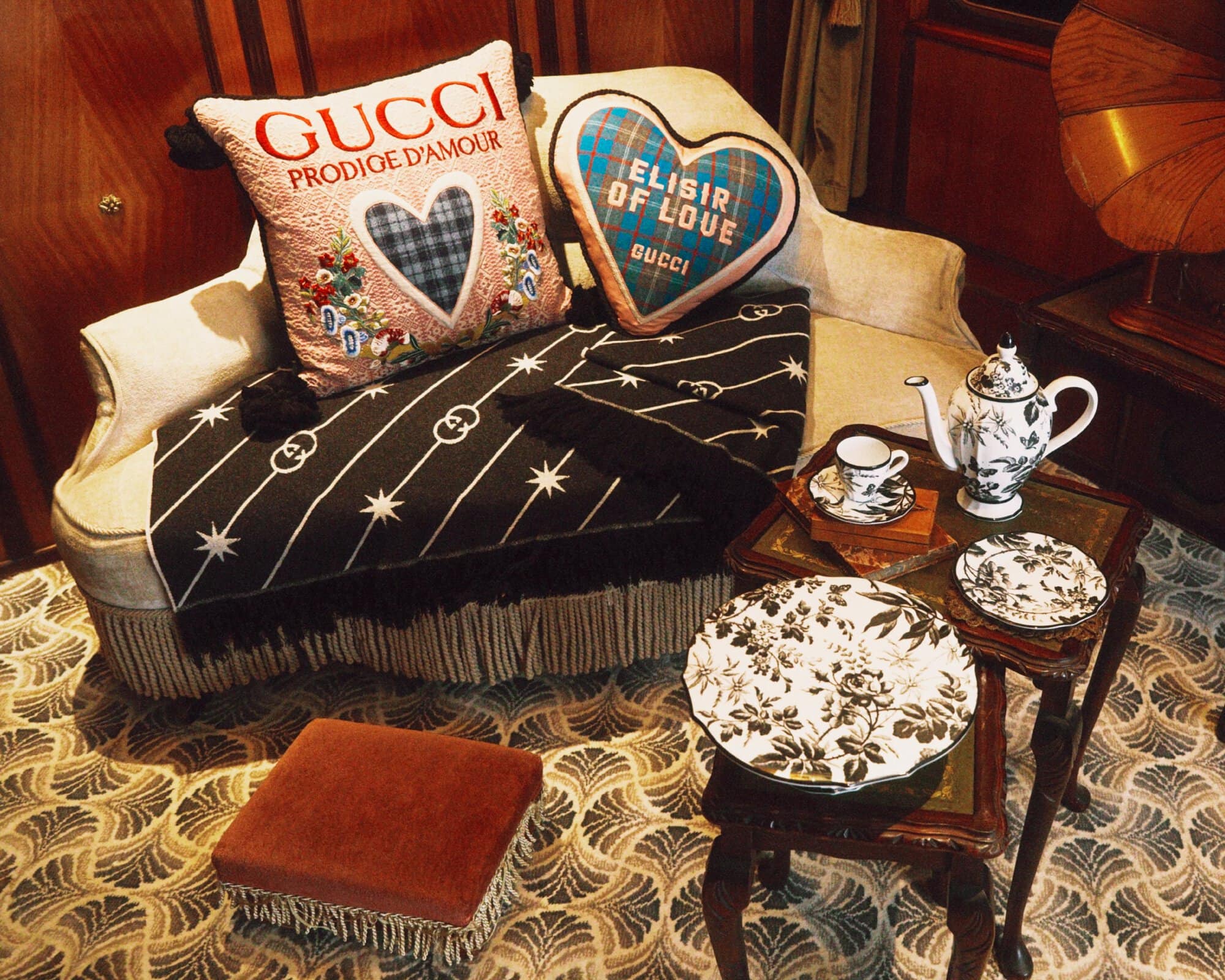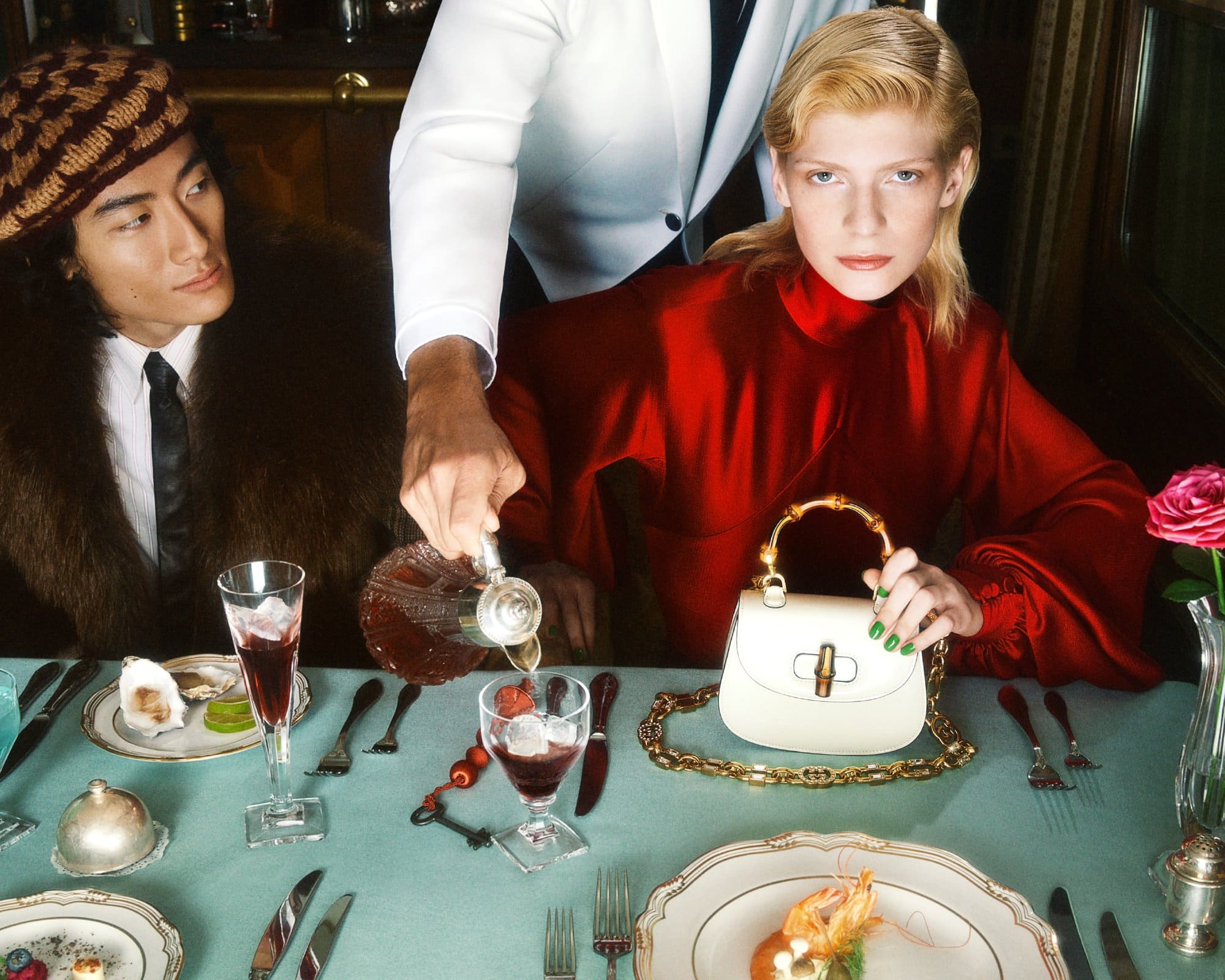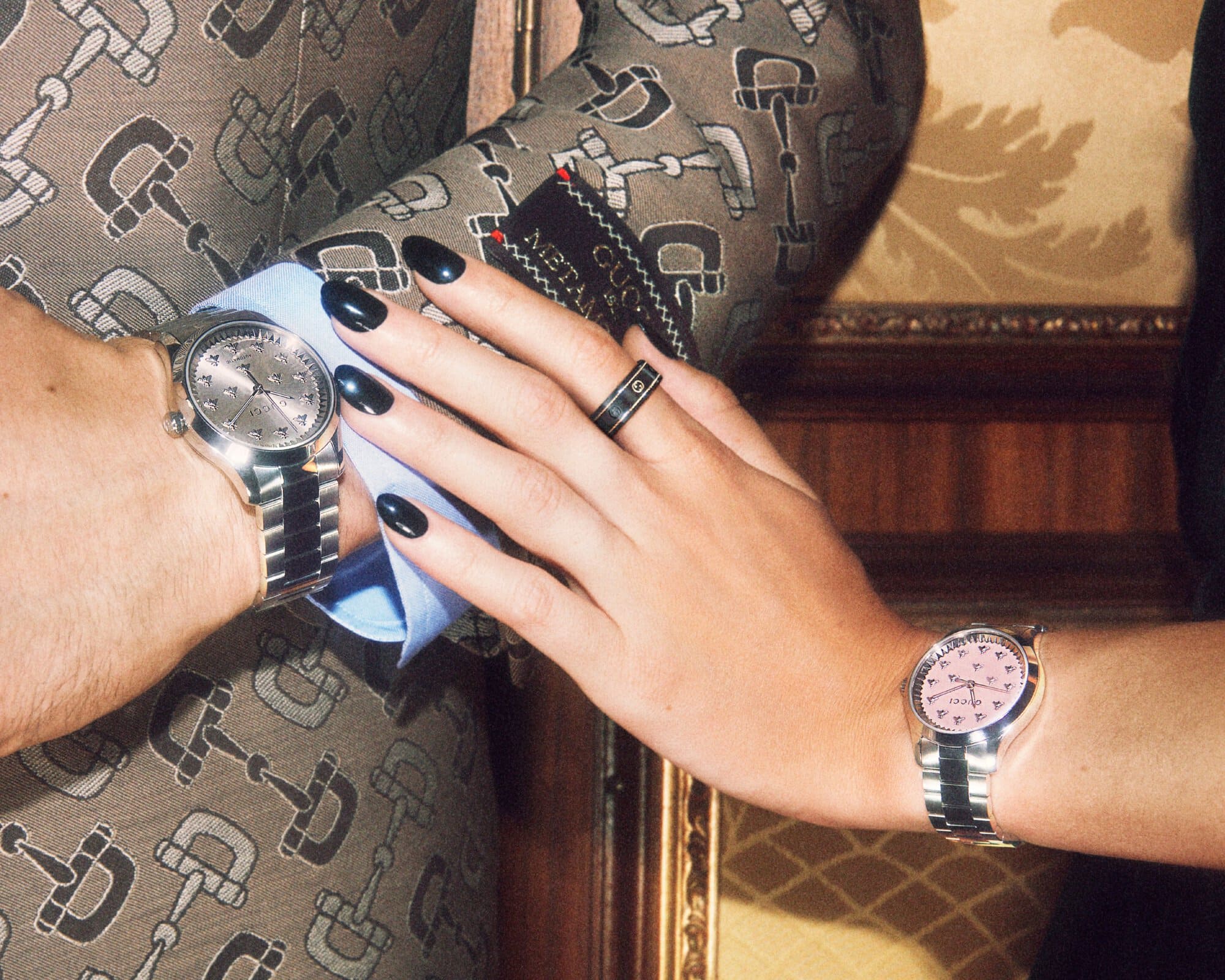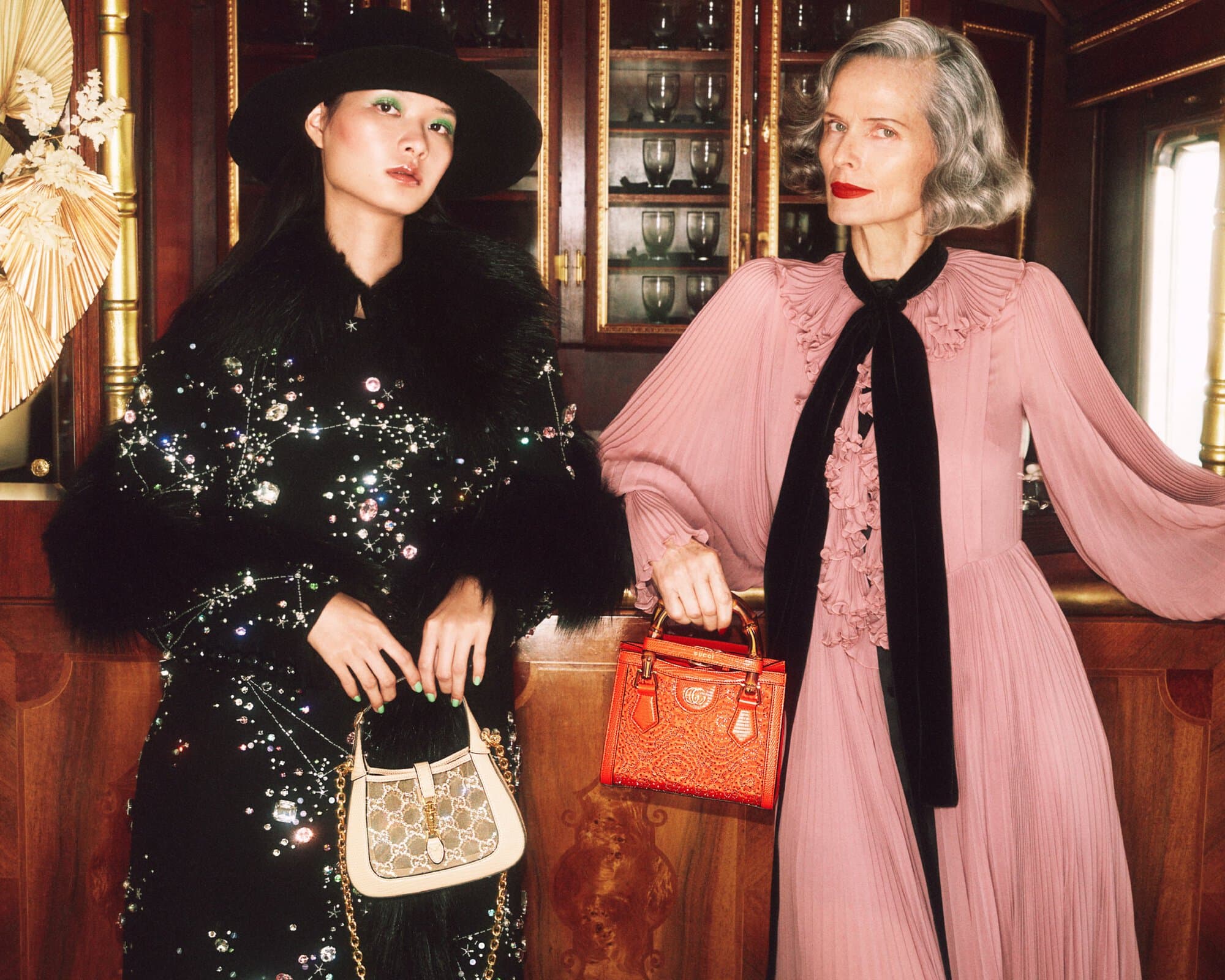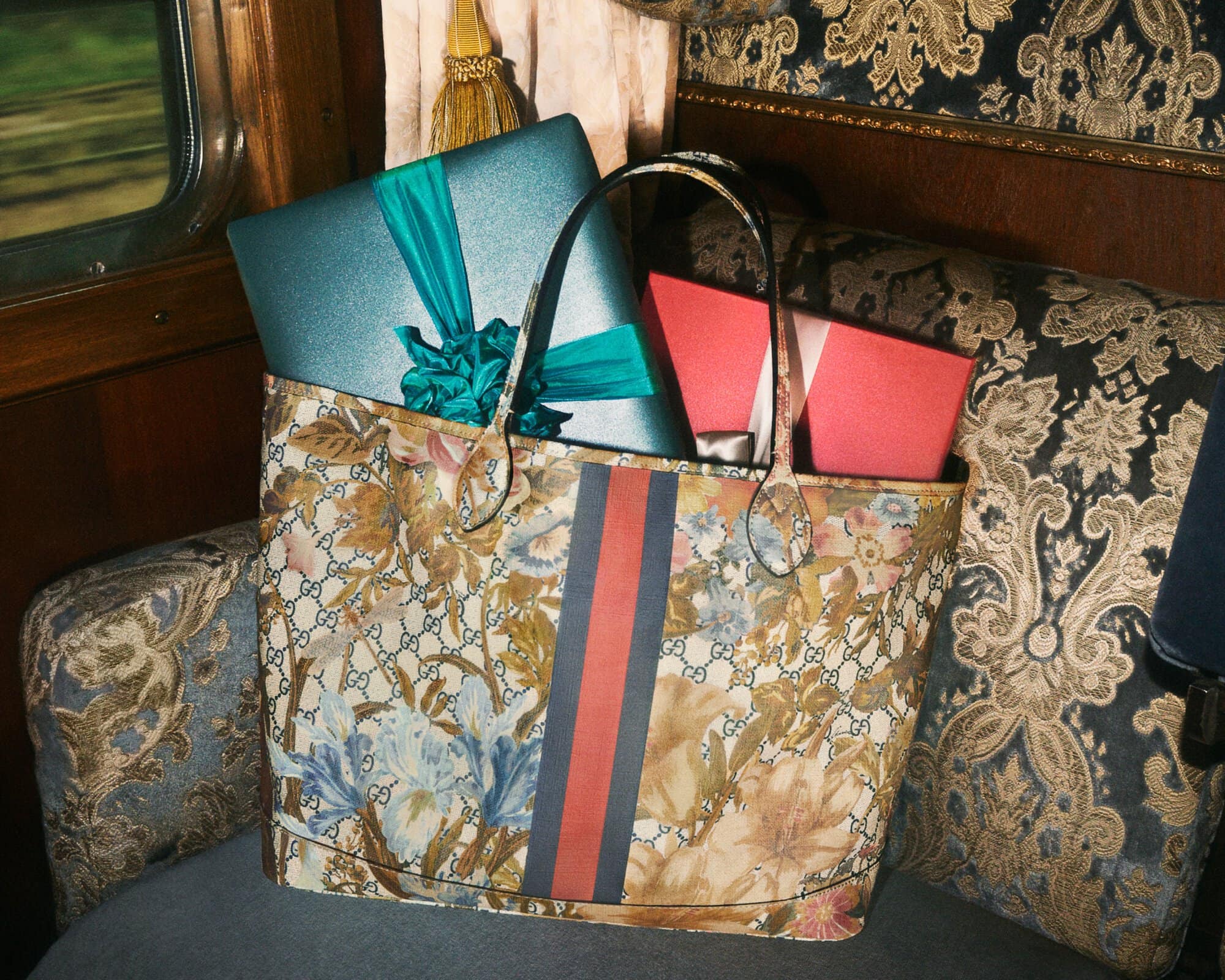 Gucci Creative Director | Alessandro Michele
Art Director | Christopher Simmonds
Photographer | Carlijn Jacobs
Videographer | Jordan Hemingway
Hair | Alex Brownsell
Makeup | Daniel Sallstrom
Music | "Twenty-Four Hours From Tulsa" by Gene Pitney

---