Review of Gucci 'Summer Stories' 2023 Ad Campaign by Art Directors Kevin Tekinel & Charles Levai and Photographer Harley Weir with models Sora Choi
Gucci dives into its new Summer Stories capsule with an appropriately summery campaign from art directors Kevin Tekinel and Charles Levai and photographer Harley Weir.
The capsule rewrites iconic pieces and signature design motifs with the textural language of summer relaxation, using techniques like woven raffia and making use of vibrant colors and graphic patterns to
Weir captures the eclectic cast in moments of energetic indulgence and opulent relaxation as they lounge poolside or explore the beach. The layout smartly pairs detail shots of the capsule's accessories with fuller portraits, emphasizing both the design characteristics of the collection itself and the summertime mood of carefree relaxation for which it aims.
But the campaign really comes to life in the accompanying short film – also directed by Weir – which deepens the mood of sunny serenity by paying delicate attention to lush visual details like the glint of sunlight off rippling water and the way fabric moves in the breeze. The soundtrack layers the ambient sounds of water and birds with The Strokes' "I'll Try Anything Once" (a recently released, stripped-back demo of their older song "You Only Live Once"), making for a gentle and joyful mood.
It's a strong campaign that shows a more carefree and relaxed side of Gucci while celebrating the joy that lives in the subtle details of the summer season.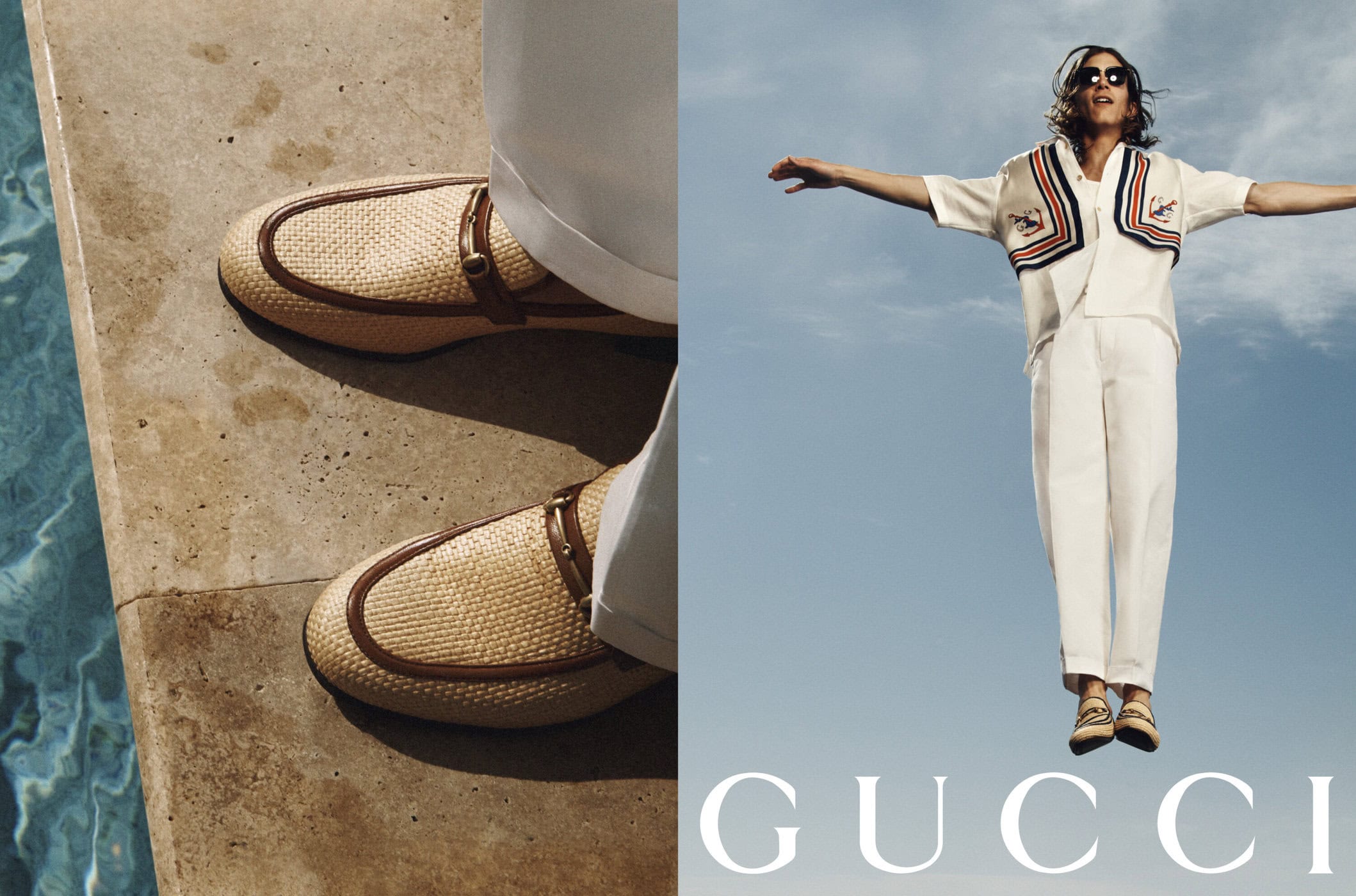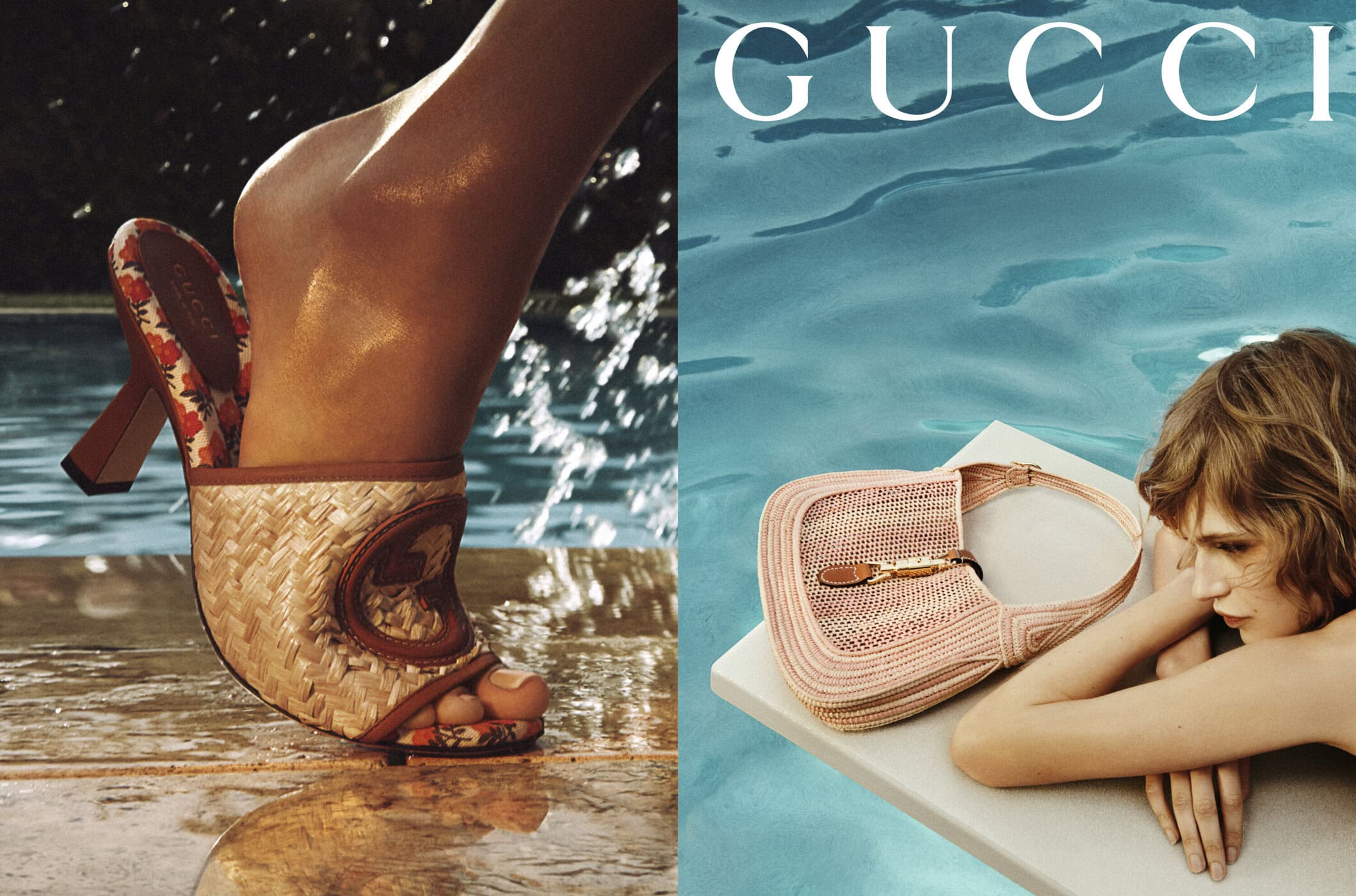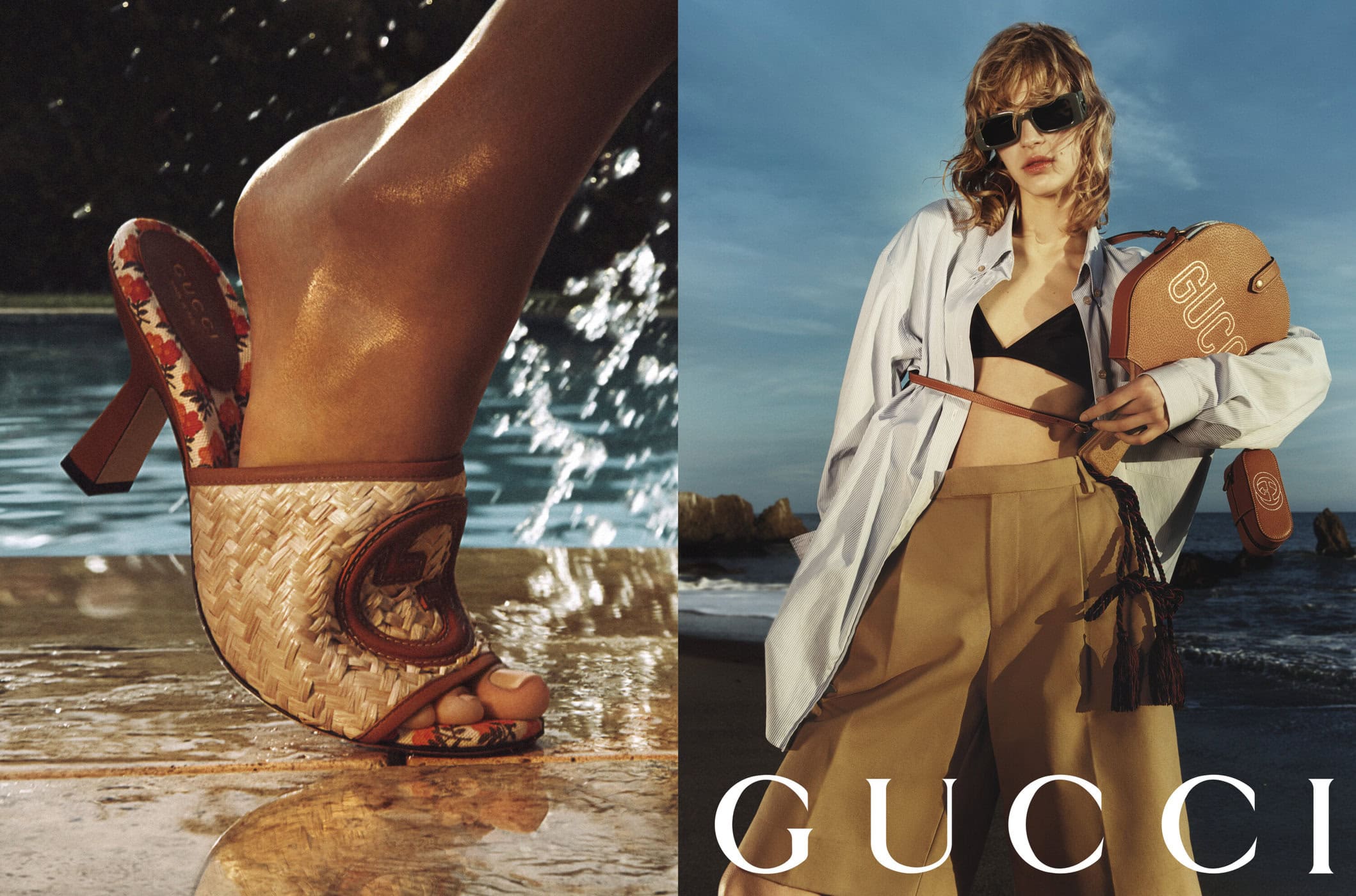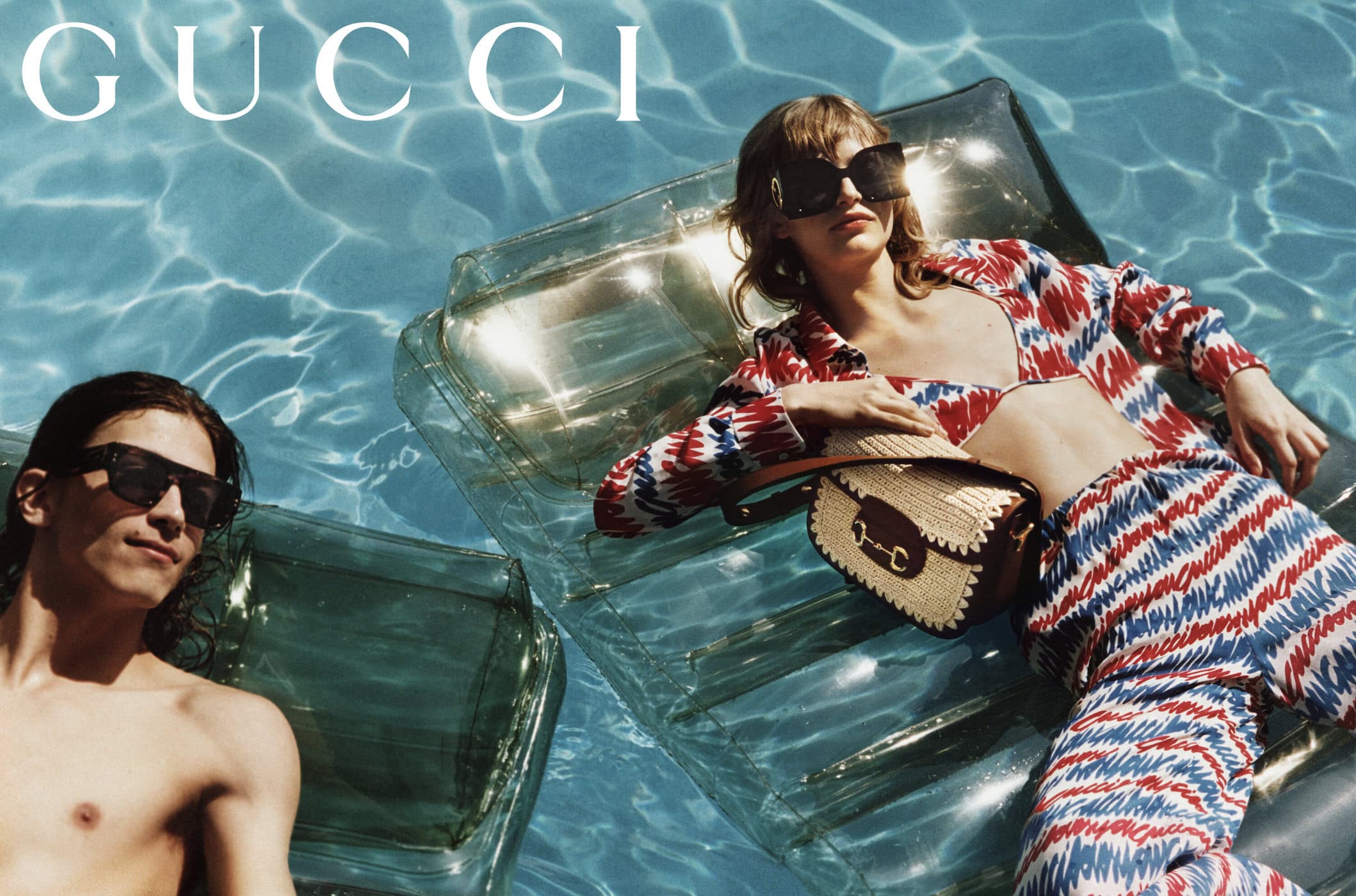 Art Directors | Kevin Tekinel & Charles Levai
Director & Photographer | Harley Weir
Models | Sora Choi, Adarsh Jaikarran, Aivita Mūze, Indira Scott, Kevon Adonis Gyamfi, Pierce Abernathy
Stylist | Mel Ottenberg
Hair | Mustafa Yanaz
Makeup | Diane Kendal
Set Designer | Stefan Beckman
Music | The Strokes – "I'll Try Anything Once ("You Only Live Once" demo)"

---