A peek into the offices of GB65 with the man who leads it – Giovanni Bianco
For over the last 15 years, Creative Director extraordinaire Giovanni Bianco, founder of namesake agency GB65, has taken on a who's who roster of clients including Miu Miu, Dsquared2, Marni, Missoni, Fenty/Rihanna, Versace and the grand madame herself, Madonna. He's partnered with everyone from Steven Klein to Steven Meisel and created memorable ads and editorial for fashion's most prestigious magazines, such as W Magazine, V Magazine and Vogue Japan. More recently, he has also taken on one of fashion's most coveted roles, that of Creative Director of Italian Vogue. We chatted about that new role and more while on tour of his New York City office.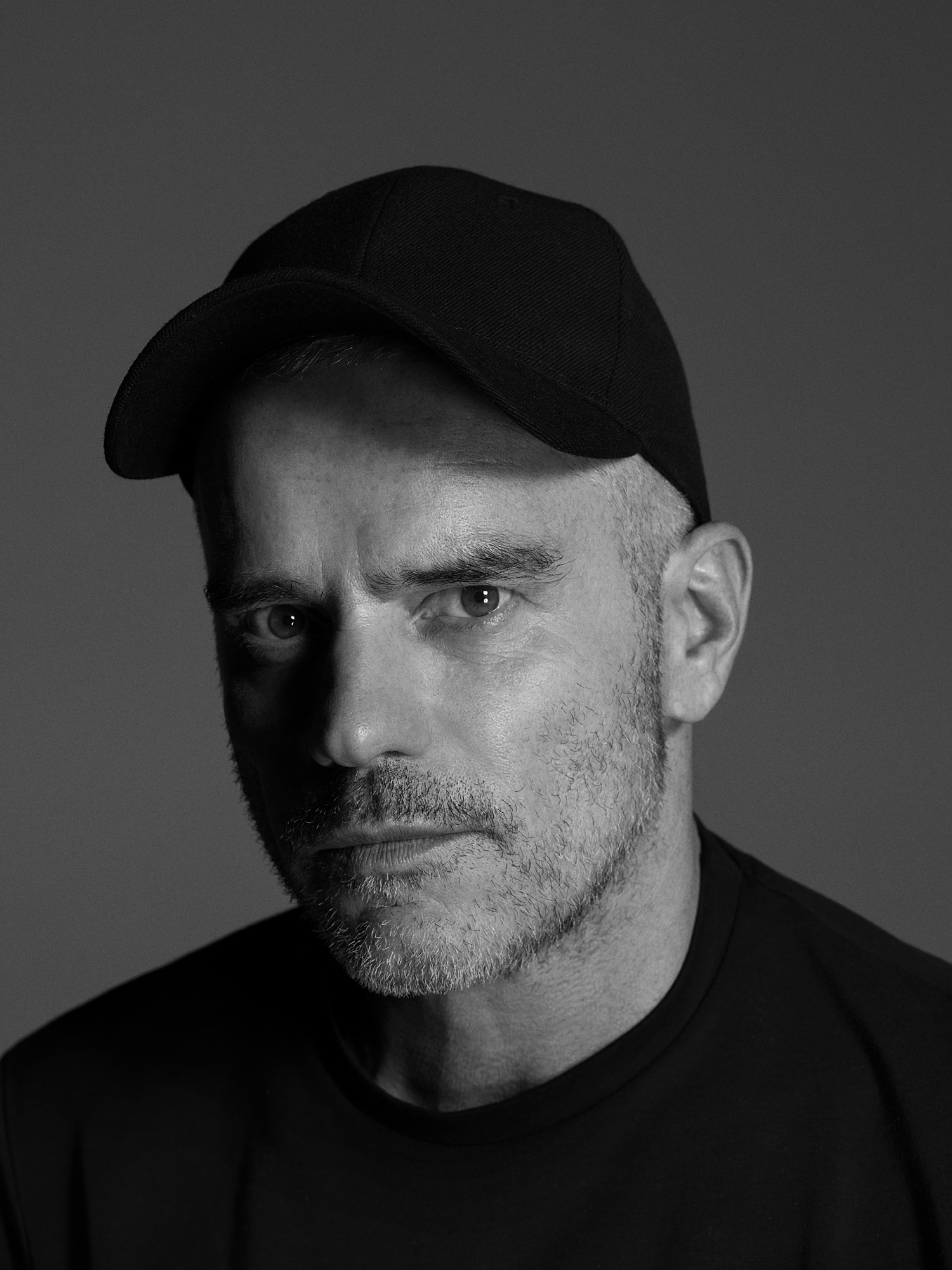 On redesigning "Italian Vogue":
"It is a fortunate blessing to get to do something that few people have the opportunity to do. I love it, but it's been a bit difficult because I'm following a genius in Franca Sozzani. What she did was so amazing and I have a great deal of respect for her.
I'm just bringing my own ideas and following through with what I believe because I don't have any interest in trying to copy or aspire to be anybody else. I do not think I've been doing any type of revolution and I don't think anybody can do any revolution; I just try to do a good quality job."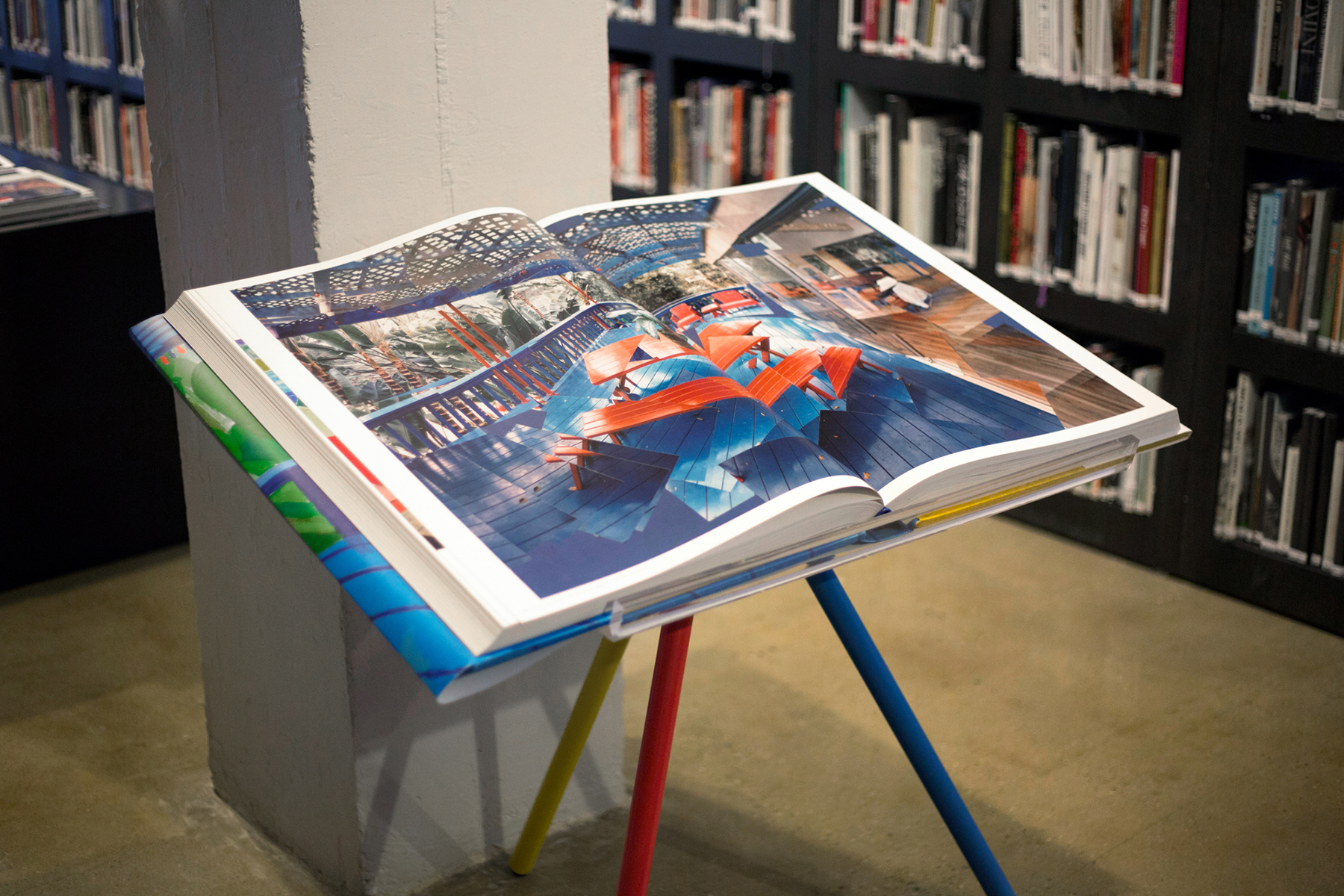 On his box designs for the publication:
"Embracing drop shadow has been a challenge. Sometimes I take out all the shadows and I just keep the box. What I like about the project is that it's born from change all the time. I may keep the idea of the box, but decide not to keep the shadow. I try doing what I believe and not be afraid. But to be too clean, contemporary and safe, it's easy, and everyone does this. Doing Baroque and doing more, that's more difficult. It's a great challenge."
"Why am I attracted to the ugly? I love ugly; sometimes the ugly, it is not the correct thing, but ugly can also be beautiful."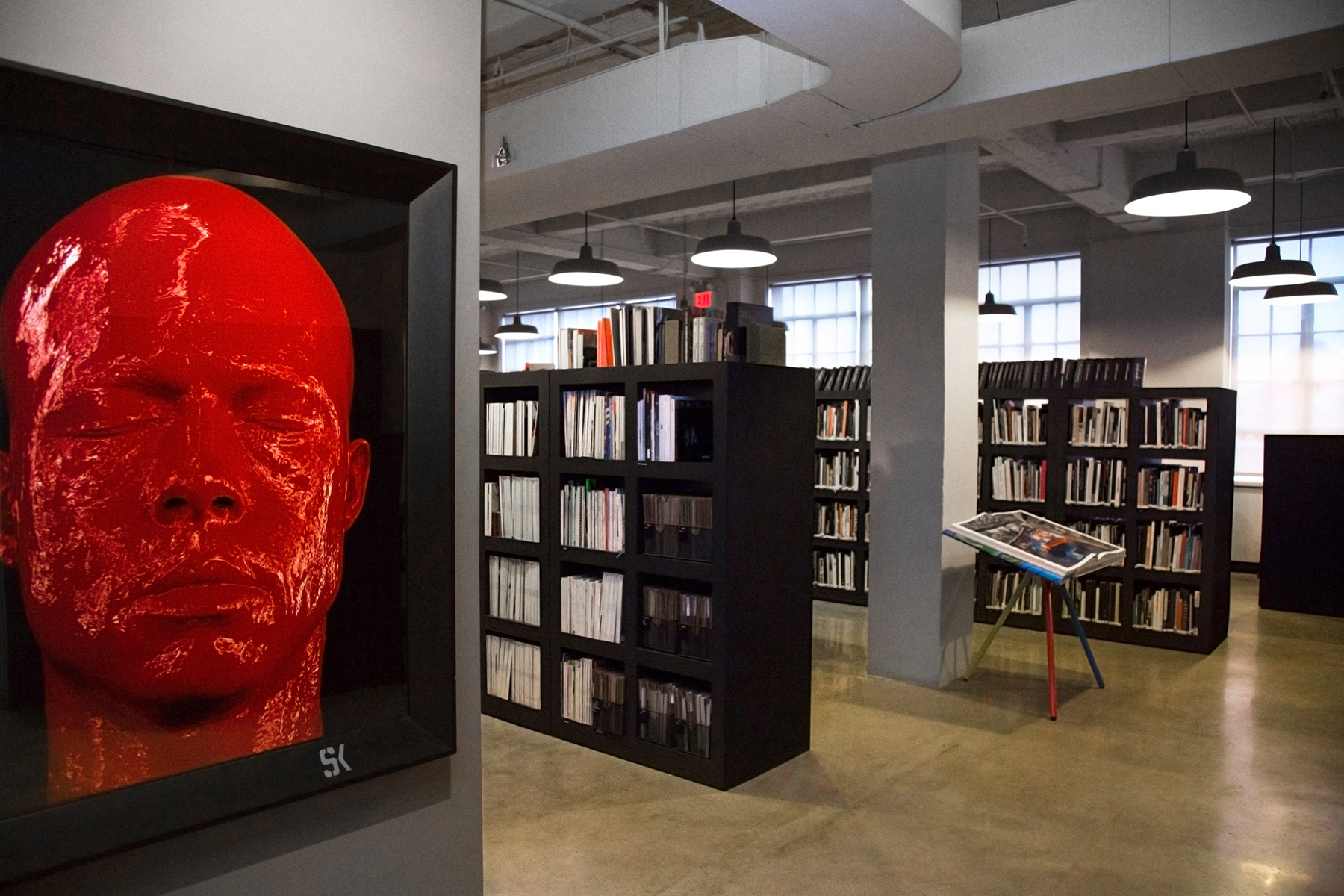 On his new office versus his old office:

"Our old office was this amazing, beautiful studio on 16th street between 7th and 8th avenue and I really loved that office. It was completely different because everybody worked together with just two big tables. It had a ping-pong table, which I love, and this big kitchen. It gave off a very cozy, homey vibe, which fits me because I'm very family-oriented.
But one day I woke up, looking for more contradiction. I'm really organized, and my collection of books and catalogs takes up a lot of space. I am super organized, not only at work but also at home, because I am doing a lot and I travel a lot. If I'm not really organized, I feel like I am going to lose my mind. And that other office was so beautiful because you felt like you were in a house and it was so cozy. I decided I needed to change and make things a little more professional, and I love this building. I went here for a client meeting and just loved the building. Afterwards, I asked if there was any space in the building and they called to show me it, and I thought: It's so ugly. It was very commercial, the floor had a carpet, and it looked terrible. But I knew how I could make this a nice office.

My dream was to have an office that was contemporary but also a bit conservative. Where I can walk in and see nobody, and everybody sits at separate places by design. Everybody has their own room, there's not just this large common area where everyone is on top of each other at some large table. All my books can be more organized, and it is my new phase, my new life, which is now a little more professional. When clients come, I don't feel like I'm from a Favela. I'm really happy because in my desire for that contradiction, I've developed a quieter side. My older office was nice, and louder; people talked because they didn't have any separation. And everybody still talks here, but they have their own space to concentrate and I'm really happy with this."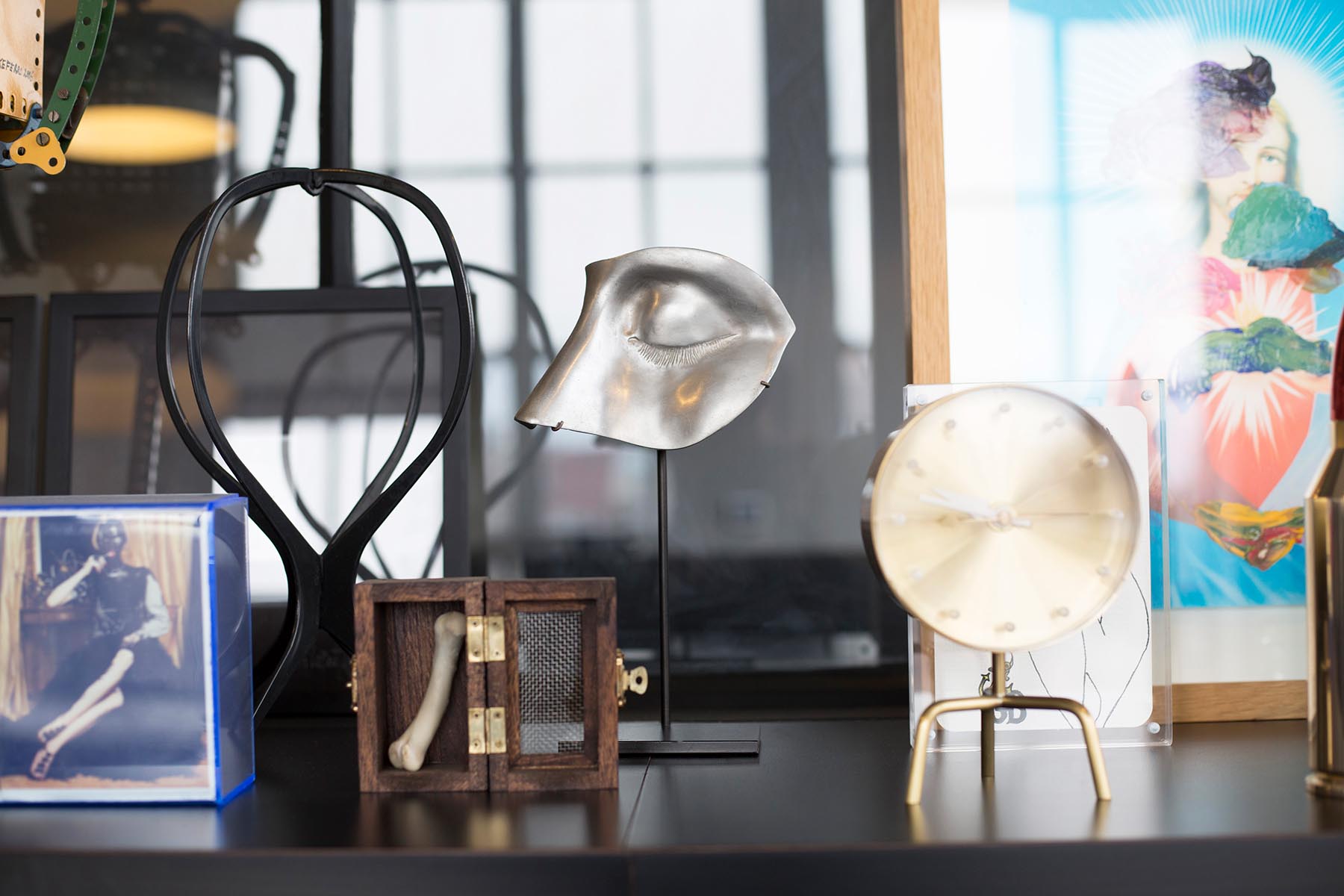 On the change in the quality of work with a quieter office:
"It has changed a lot. People are more concentrated on their own work. While they perhaps collaborated more in the open office, they didn't have the space to create. Now if you have one job, the other people next to you aren't peeking in and don't care so much about what you are working on. I think this makes it better and I like the quiet."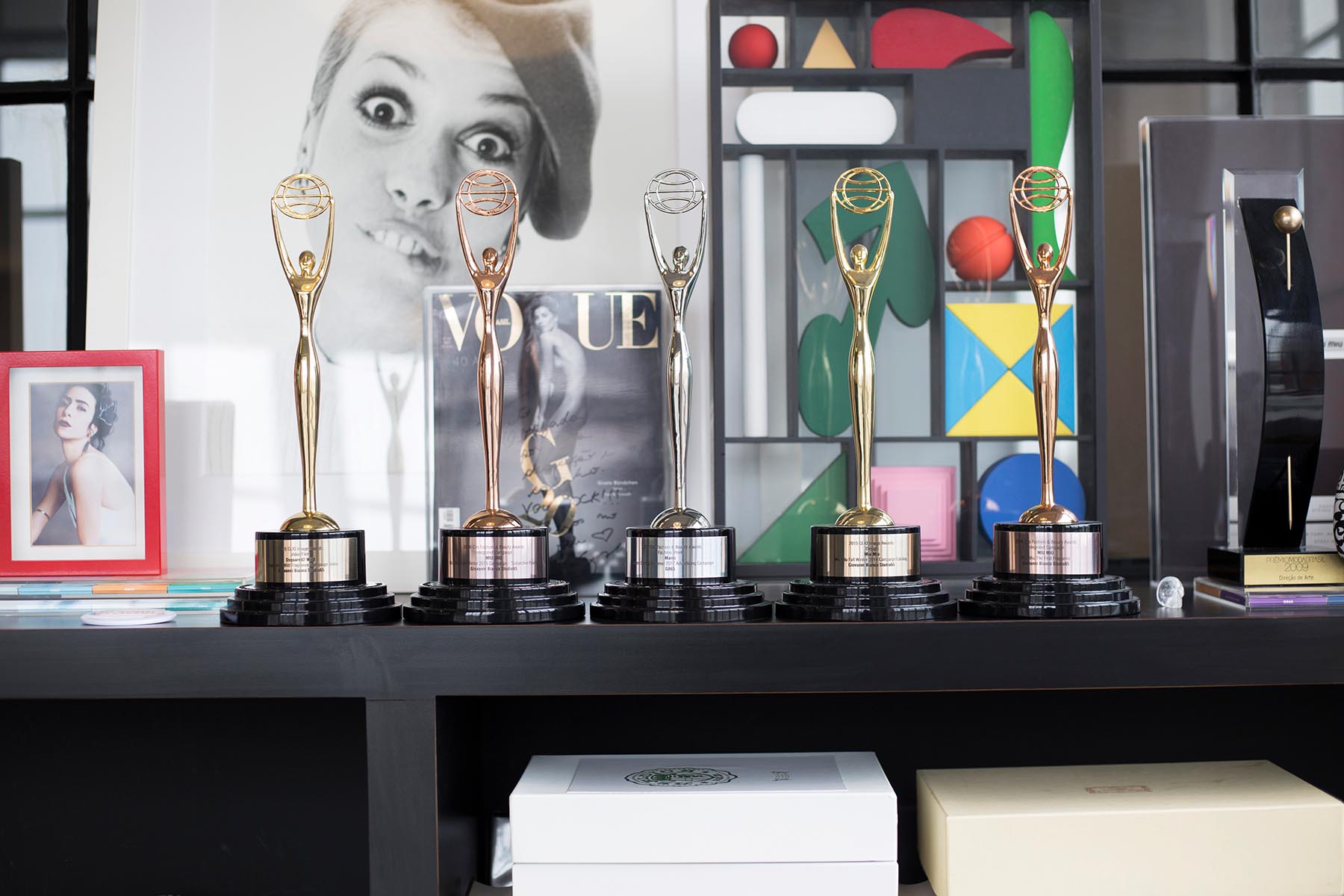 On his Clio Fashion & Beauty Awards:
"I won my Clio for our advertising, catalogs and video work on Miu Miu, Marni and Dsquared2. I don't have PR and I honestly never submitted my work in an award competition before. Between clients, shoots and everything we do to create, it is hard to find time to think about awards or sharing what we do. But, when the Clio Fashion & Beauty Awards called me, I said, 'Okay,' as my guys convinced me and I thought it would be nice to participate. You know, I am happy I did it, and I am surprised we won. My employees were so happy when it happened.
On what winning a Clio Fashion & Beauty Award meant:
It's nice to be recognized, and it's nice that people appreciate your work. I love competition in sports, but not so much in work. But when you are there and you see how people respond to your work and the work of others, it doesn't feel so much like a competition. People choose your best work and that's meaningful.
"At the end of the day, it is not really my award, it is for everybody working, for all my team, that's what's been so great about having won the Clio Fashion & Beauty awards."
Photos | Alex Cassetti

The 2018 Clio Fashion & Beauty Awards program is now open for entries and the next deadline is Friday, March 16, 2018. For more information, visit clios.com/fashion-beauty
---