---
Review of Jil Sander Spring 2021 Fashion Show
Clothes Layered with Feelings
By Long Nguyen
In the three years at the creative helm at Jil Sander since their appointment in April 2017, the creative team of Lucie and Luke Meier has given the brand an aesthetic stability the brand did not experience beforehand with the constant changes in creative direction, with two returns of the founder and a high period helmed by Raf Simons. 
The Meier's consistent execution of their views and their clothes combined their diverse background – she with more experience with couture with stints at Balenciaga under Nicolas Ghesquière, at Louis Vuitton under Marc Jacobs, and finally at Dior under Raf Simons where she assumed a co-creative director role upon Simons's departure, and he having worked with Supreme in New York then launching OAMC in 2014 for men – into a singular transformation of the Jil Sander brand in the last few seasons.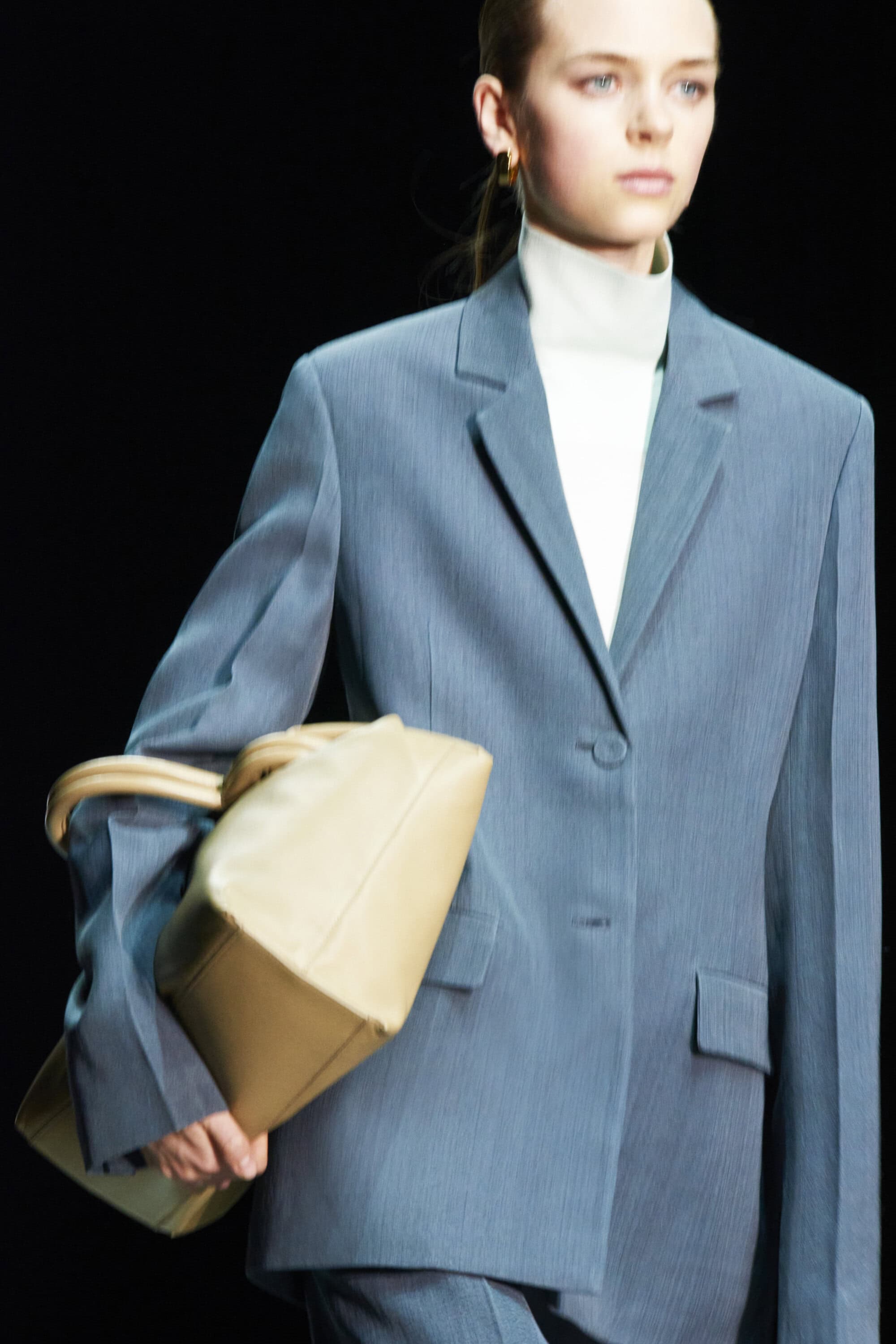 In this creative partnership, Luke brought his deep sense of fashion in a social and cultural context and Lucie brought her expertise in the process of fashion crafts, but both understood they needed to bring emotion to the clothes they make for this brand known for its stark minimalism with the kind of clothes that once appealed to more artists and intellectuals, rather than to the younger women and men as part of their lifestyle where the idea of canvased tailoring wasn't part of the conversation. Together the pair sought to bring back the emotion for the highly crafted clothes but with a greater sense of ease and accessibility – in a sense a bit less rigid in manners than in the past.
With an eye cast toward the future in terms of asking themselves – they are the ideal Jil Sander customers as well – what kind of clothes people would want in the perhaps post-pandemic world although when, that remains completely uncertain, and what kind of clothes a brand like Jil Sander can offer these consumers.
That meant a greater focus on softer shaped day wear this spring season with the same sense of attention paid to the tailoring and the craftsmanship but with a more feminine expression in the layering of small pleated cotton cardigan over a long lean pleated brown cotton dress, light yellow fitted trench, neon yellow satin sleeveless sheath with side pleating or a blue linen single-breasted pantsuit with a slim elongated jacket. The tailoring of the pantsuit was subtle and light making the suit look much less formal than say a more dressed up version of a pajama for the home, surely these are not pantsuits for the office, not that anyone would be rushing back to offices at anytime soon.
The layering effect can be seen with a long sleeveless tunic dress worn over black cigarette pants, light ecru linen tunic over a transparent skirt over long pants, or a long blue wool skirt over a black pant – the one garment on top of another further emphasized the lean silhouettes of the more simple day looks in very much the way of piling on a few garments together to leave the house without much of forward planning. This layering made the collection feel richer with the textures of fabrics upon textures to erase the plainness of the individual pieces. Plainness here means garments cut in a simple manner and garments devoid of any embellishments.
With its mixes of materials and alternates of softer volumes combining lean and slight billowing shapes, the Meier duo continued their conversations from the last two seasons with delivering the kind of clothes that are sensual with the soft draping of the fabrics moving on the body, fluid tailoring for pantsuits and coats, and sporty separates like jerseys and cotton shirt dresses. They are doing the clothes they felt were right for this moment and doing this right has been a struggle this season as designers question what kind of clothes consumers would want to purchase today – this spring collection demonstrates that forcefully. You can feel these clothes and the women who will wear them surely can as well.
The Meier's answer here for spring is simple – stick to what they do best and do their best to invigorate the fashions' creative process that resulted in these spring clothes, clothes with longer-term usage rather than seasonal wonders – a value bestowed from the house's founder.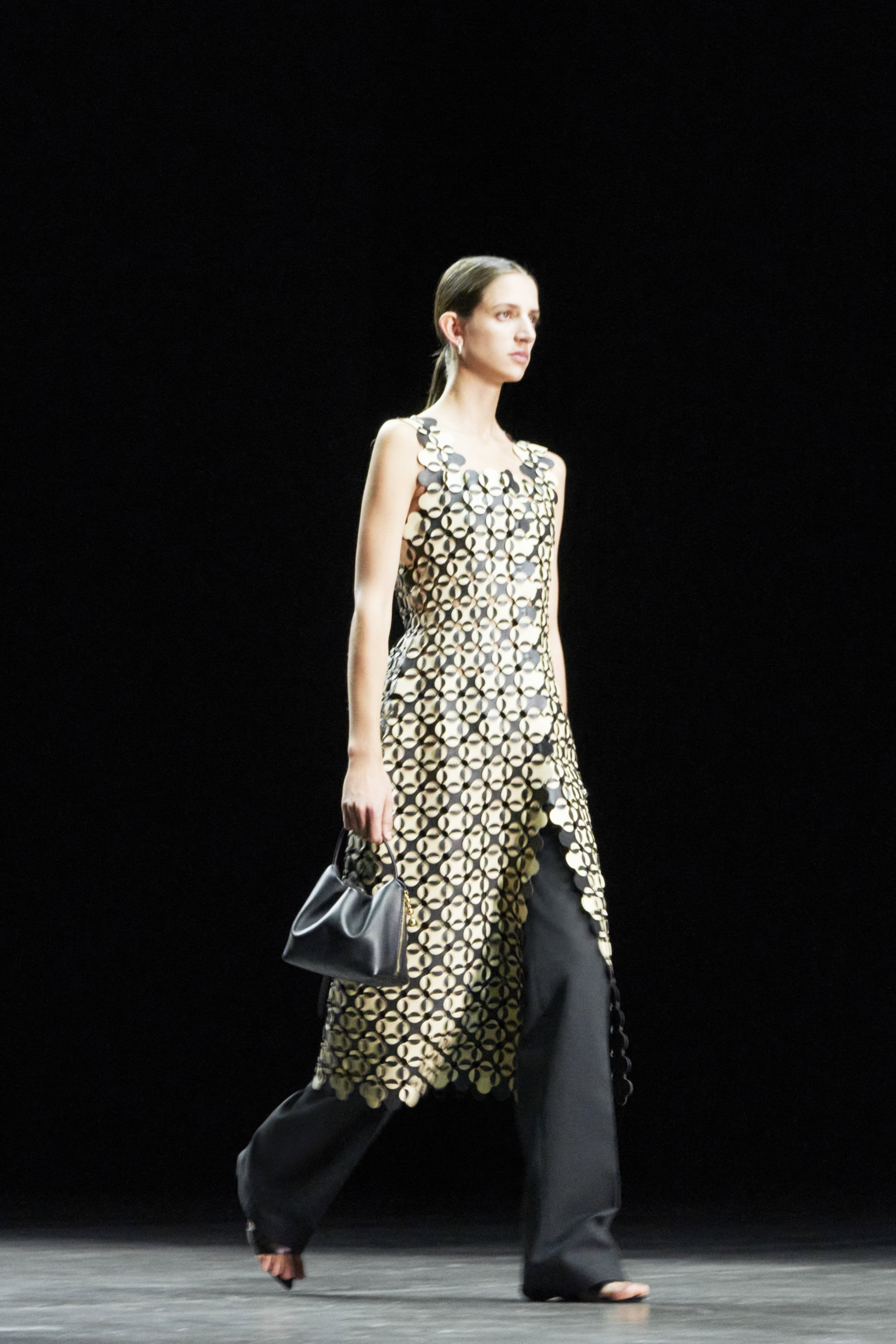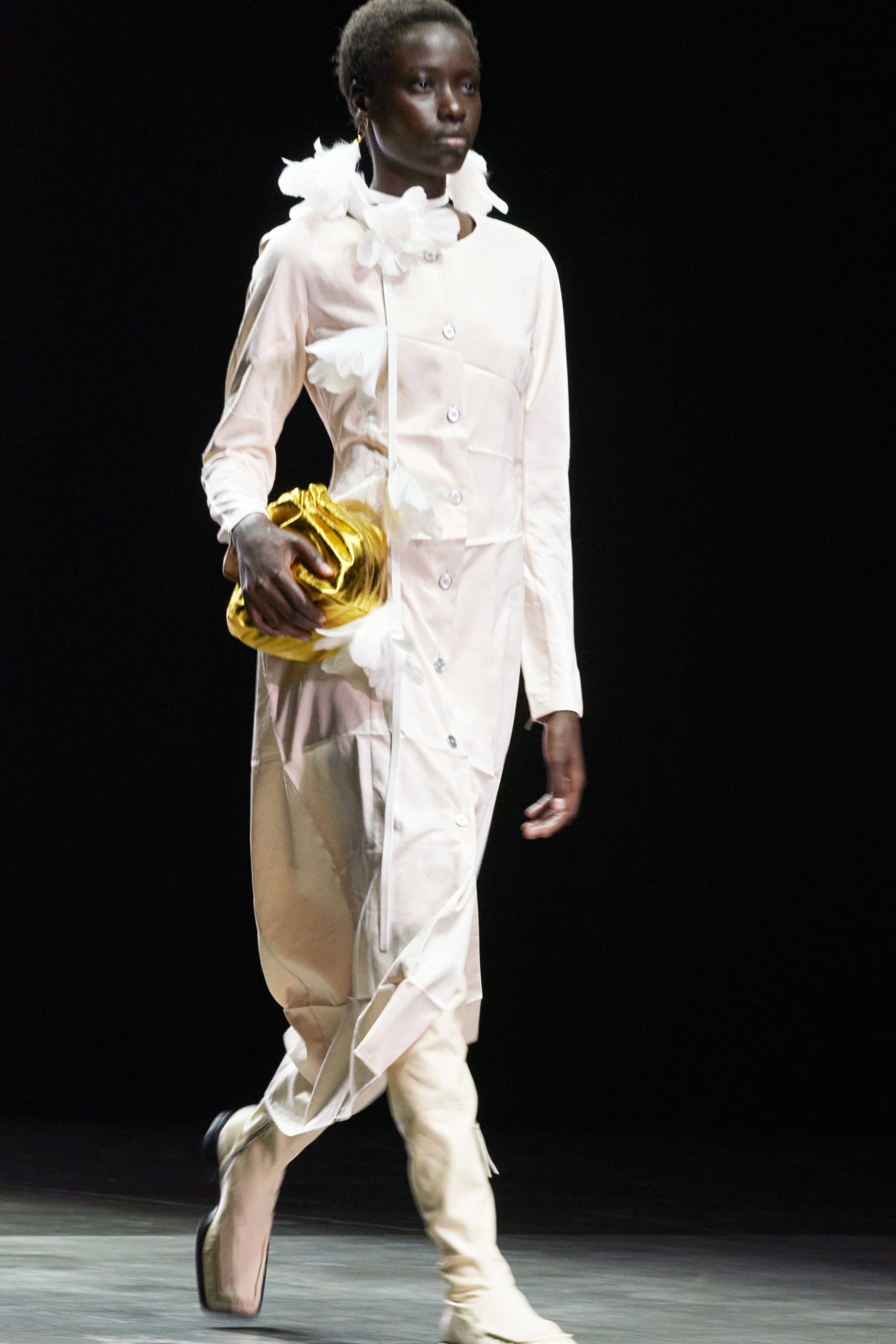 ---