Review of JW Anderson Fall/Winter 2022 Ad Campaign by Creative Director Jonathan Anderson with Photographer Juergen Teller with Talent Hari Nef
JW Anderson shares a layered and meta-contextual campaign for Fall 2022 that builds up a self-created language of image and pop-culture references. The playfully self-aware campaign features photography by Juergen Teller and film direction by Loïc Prigent.
The campaign's first photographic stratum begins as Teller captures actor Hari Nef in-studio as she models the fall collection. While the studio approach is familiar and straightforward, the collection's graphic references – to the 1976 horror classic Carrie and the 80's Korean cartoon Run Hany, as well as familiar objects like chandeliers and balloons- already creates the basis for a world of interpenetrative pop-culture references. The energy is further amplified by Nef's dynamic acting and shifts between expressive pop personas.
The campaign's second creative stage is Prigent's short film, a faux documentary entitled "Falling for Fall" in which Nef walks spectators through the collection in the studio and atelier where it was made (a fun meta-reference to the familiar cycle of fashion creation and presentation). Unable to stay on her feet, however, she repeatedly and rhythmically falls to the ground, standing back up with a new personality and outfit each time.
For the campaign's third and final phase, this created imagery is brought back out into the world and onto the streets of Milan. The studio photographs and stills from the film are plastered on billboard trucks, which Teller again captures, now resituated in the context of the familiar historical monuments and day-to-day bustle of Italy's fashion capital.
At once organic and artificial, historically based and living right in the now, the campaign is a very smart and fun way to develop the collection's kaleidoscope of pop-culture image appropriation. Calling on a talented creative team who synergistically and selflessly give their work up to each other and to the creative whole, the imagery becomes a living conversation that stretches across time and space, across the gulf between performer and spectator. Then finding its way back out into the world, the campaign invites all of us into its endless back-and-forth of vision and creation – a fitting manifesto of fashion itself.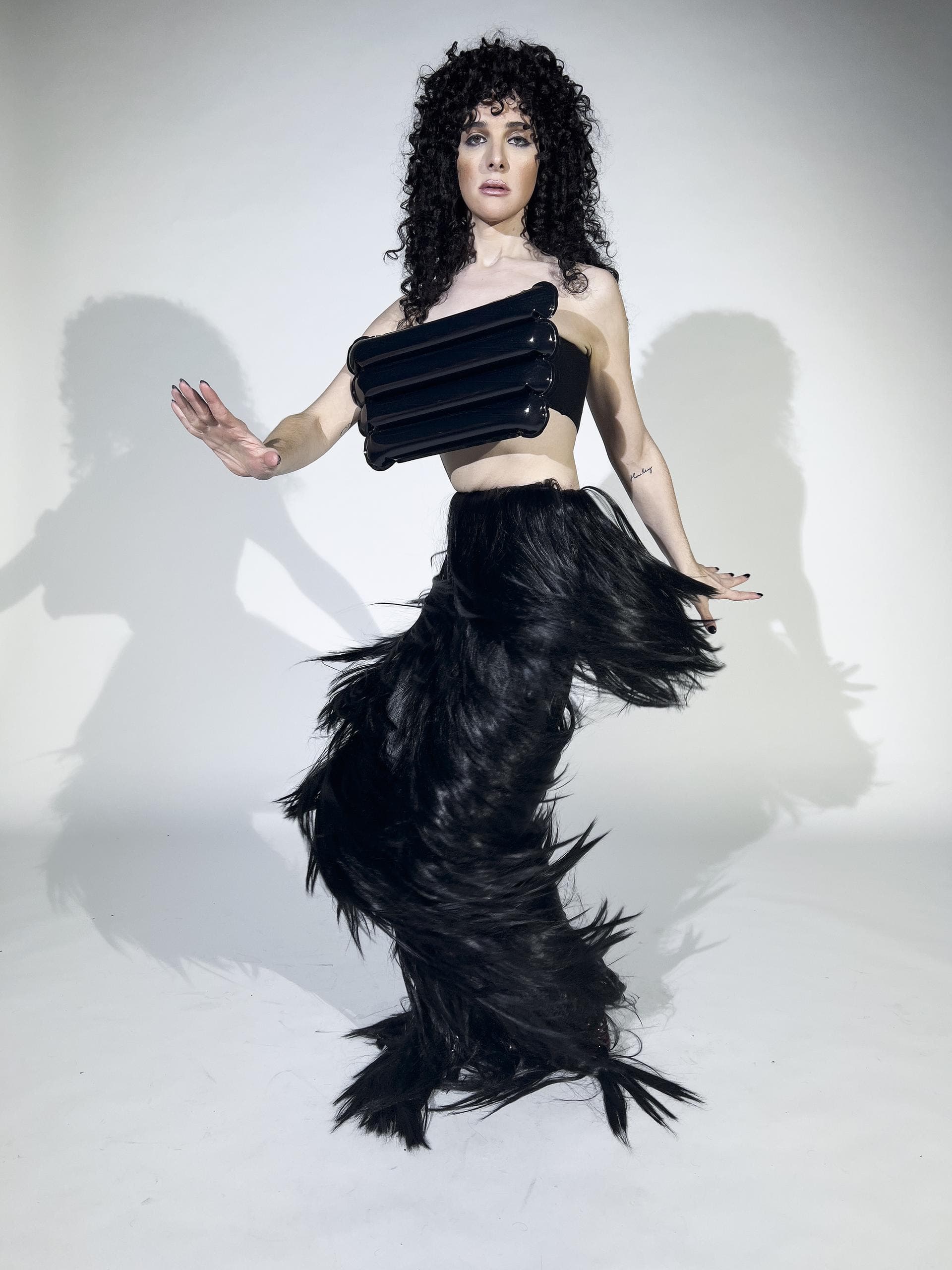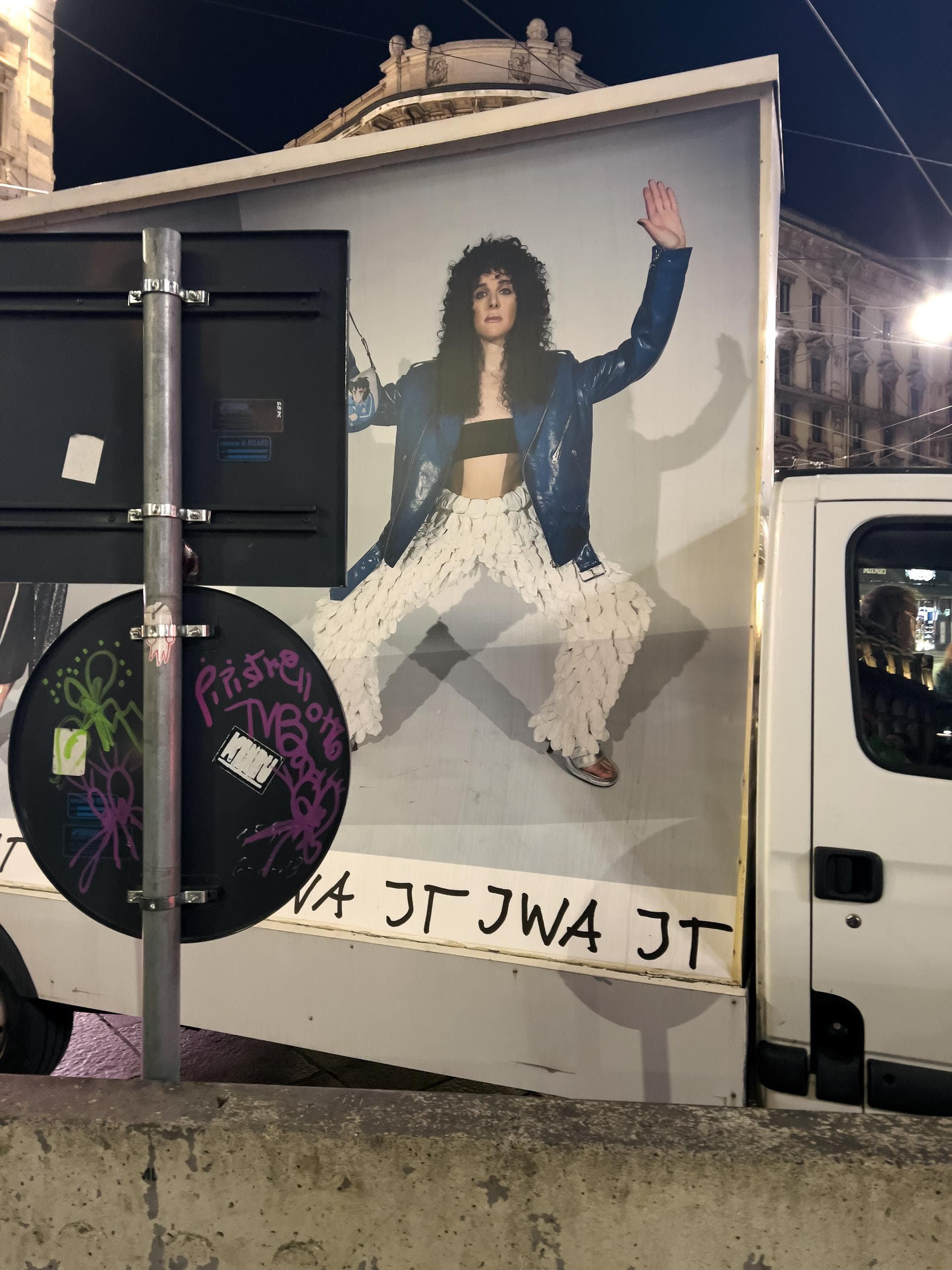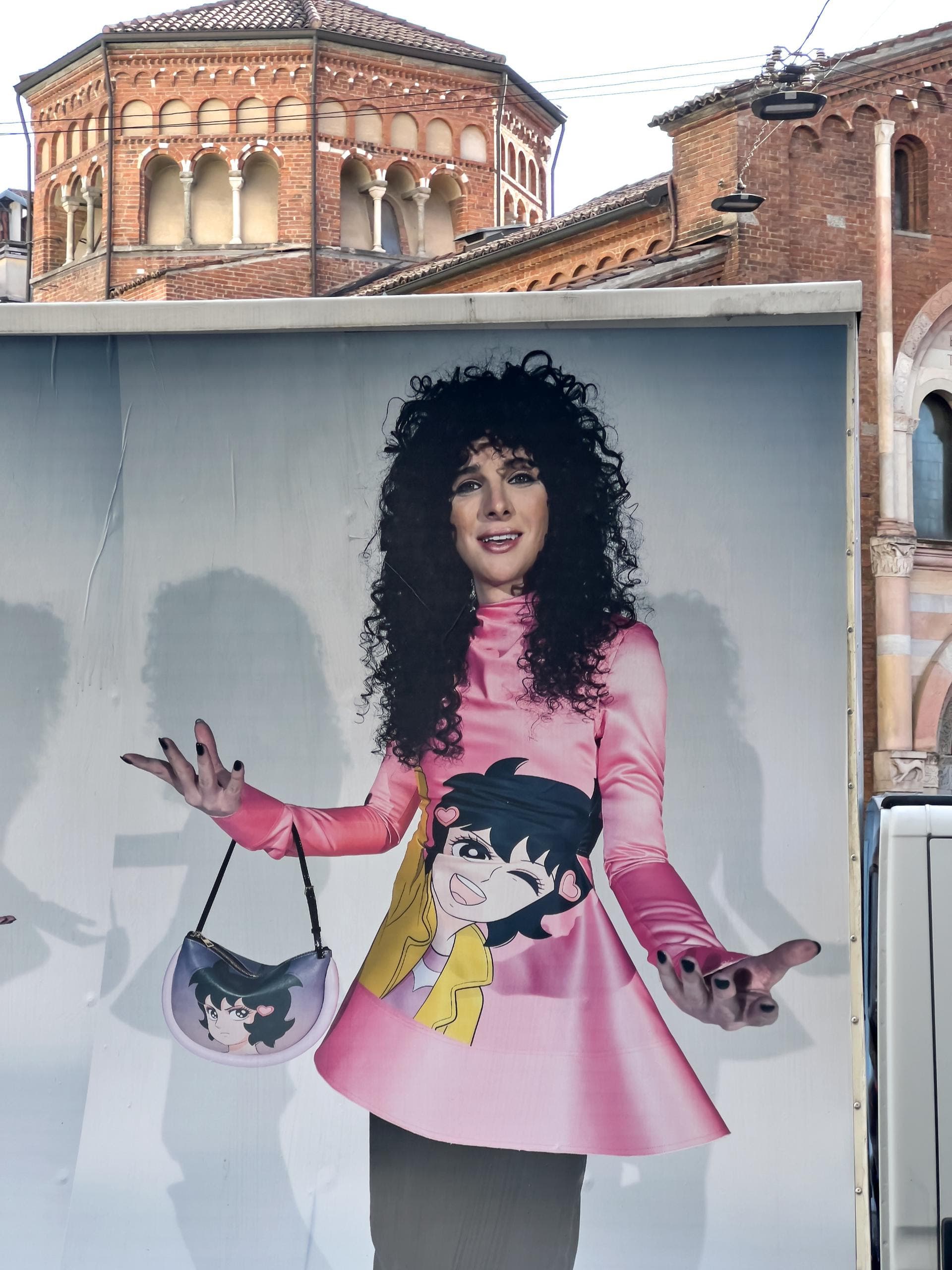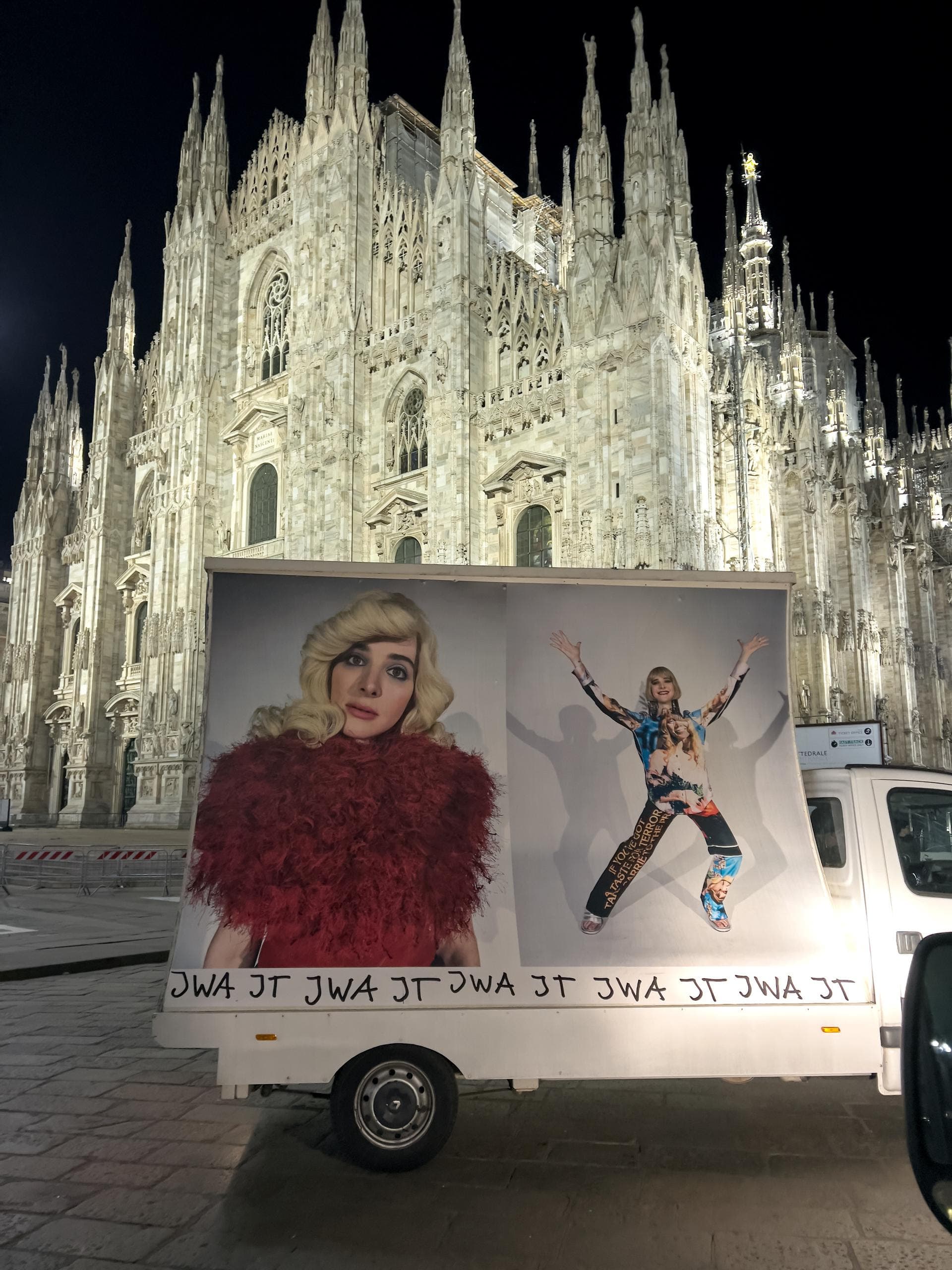 Creative Director | Jonathan Anderson
Creative Partner | Doville Drizyte
Photographer | Juergen Teller
Photography Assistant | Tarek Cassim
Talent | Hari Nef
Stylist | Benjamin Bruno
Hair | Malcolm Edwards
Makeup | Hiromi Ueda

---