---
Review of Lanvin Spring 2022 Fashion Show
An Ode to Alber
By Erin Hazelton
From draped jersey to raw edges to big-shouldered trenches to cartoonish sneakers,
Lanvin designer Bruno Sialelli went straight to the archive for Spring/Summer 2022 to create a homage to Lanvin's late superhero, Alber Elbaz… even if Elbaz left on less than happy terms.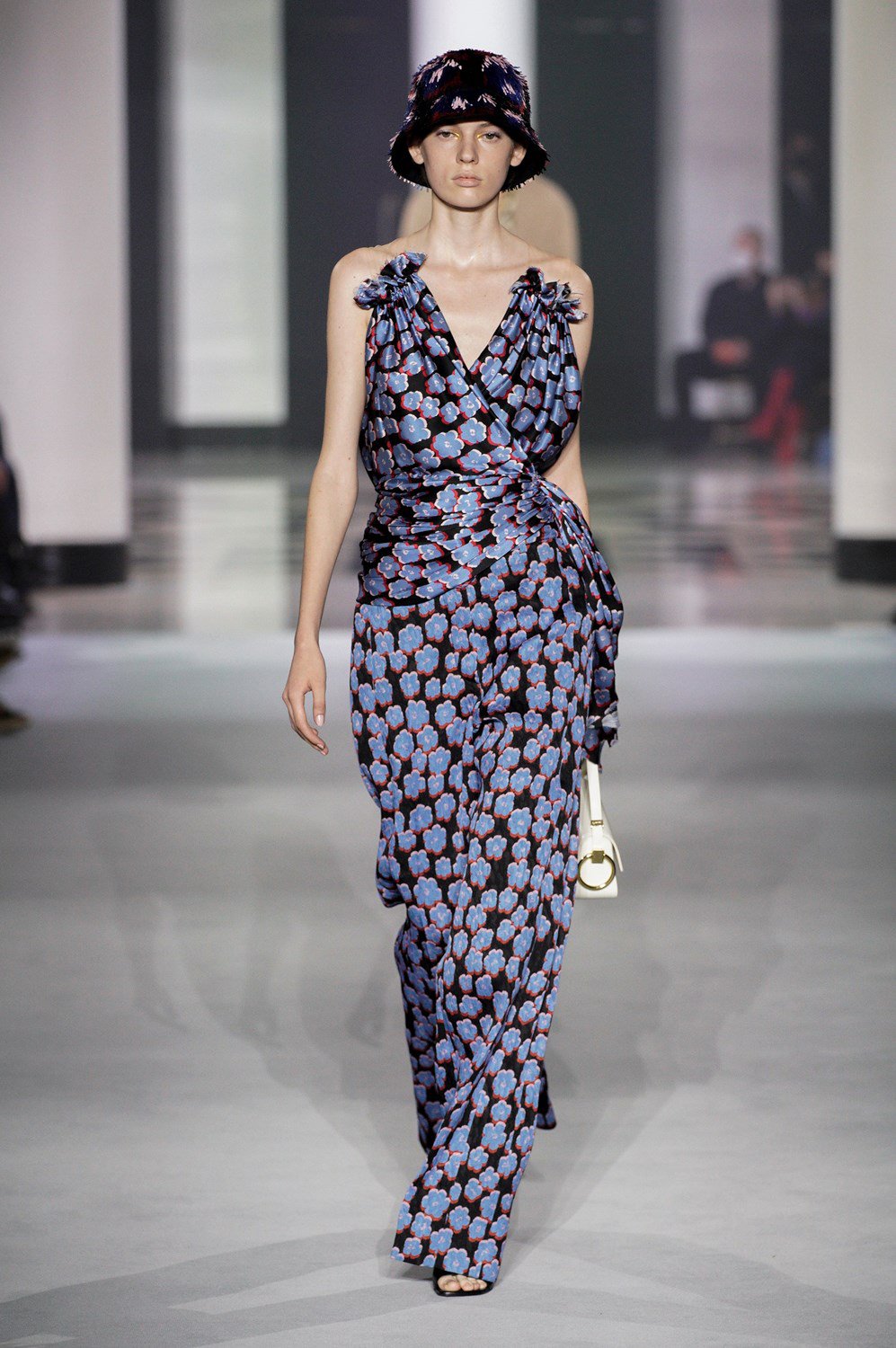 While a few silhouettes and details were entirely Alber, and Sialelli wasn't afraid to put his own twist on things, updating Lanvin, it seems, for the next generation.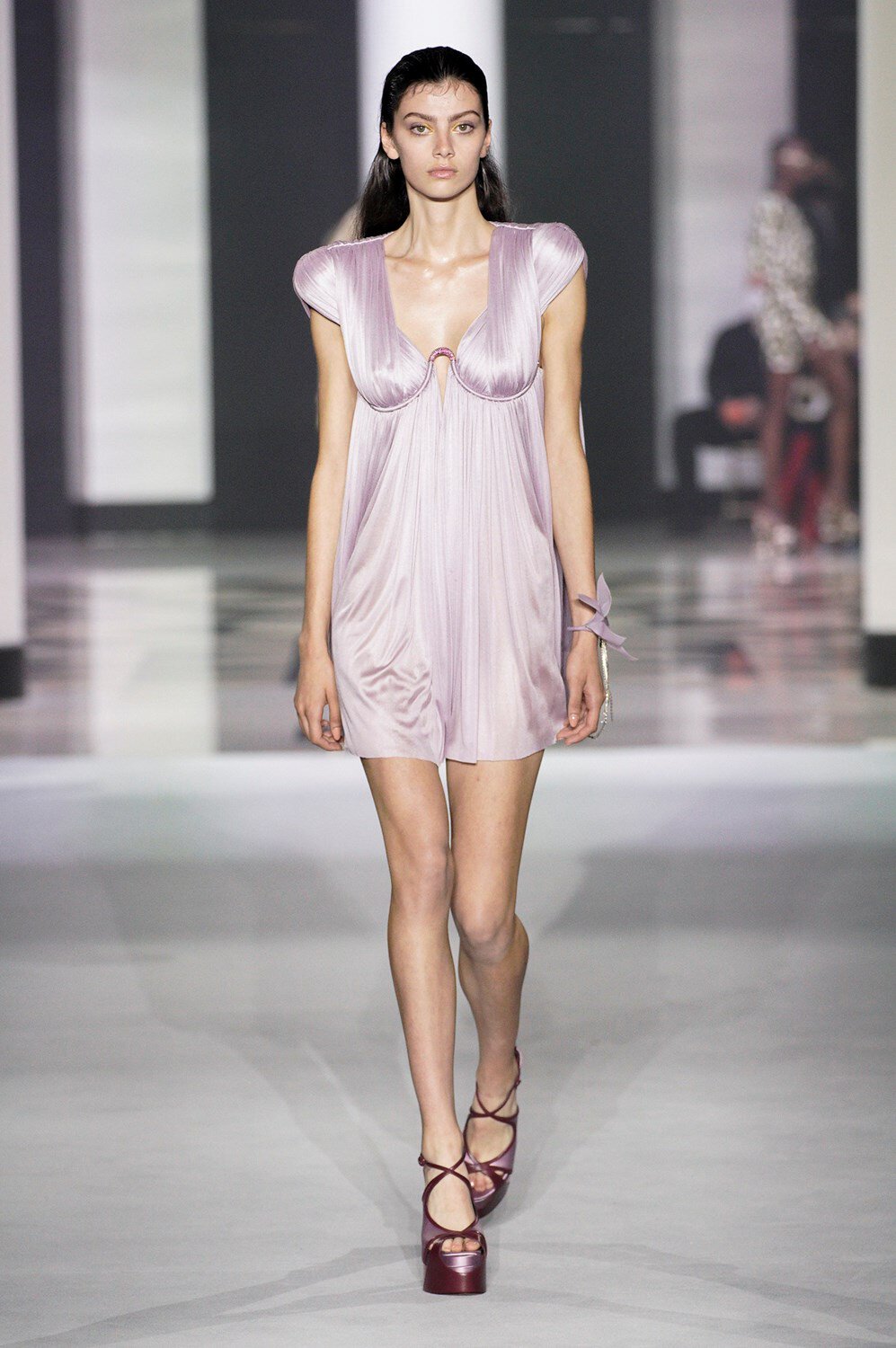 Sialelli cut fluid jersey into mini goddess dresses and a pop-y, very "Lanvin," Warhol-esque flower print was cut into glorified athleticwear, as well as rendered in another, larger-print version that was embellished with fringe-like spangle and, at its most exciting, fluffed into a short, bouncing, tutu dress.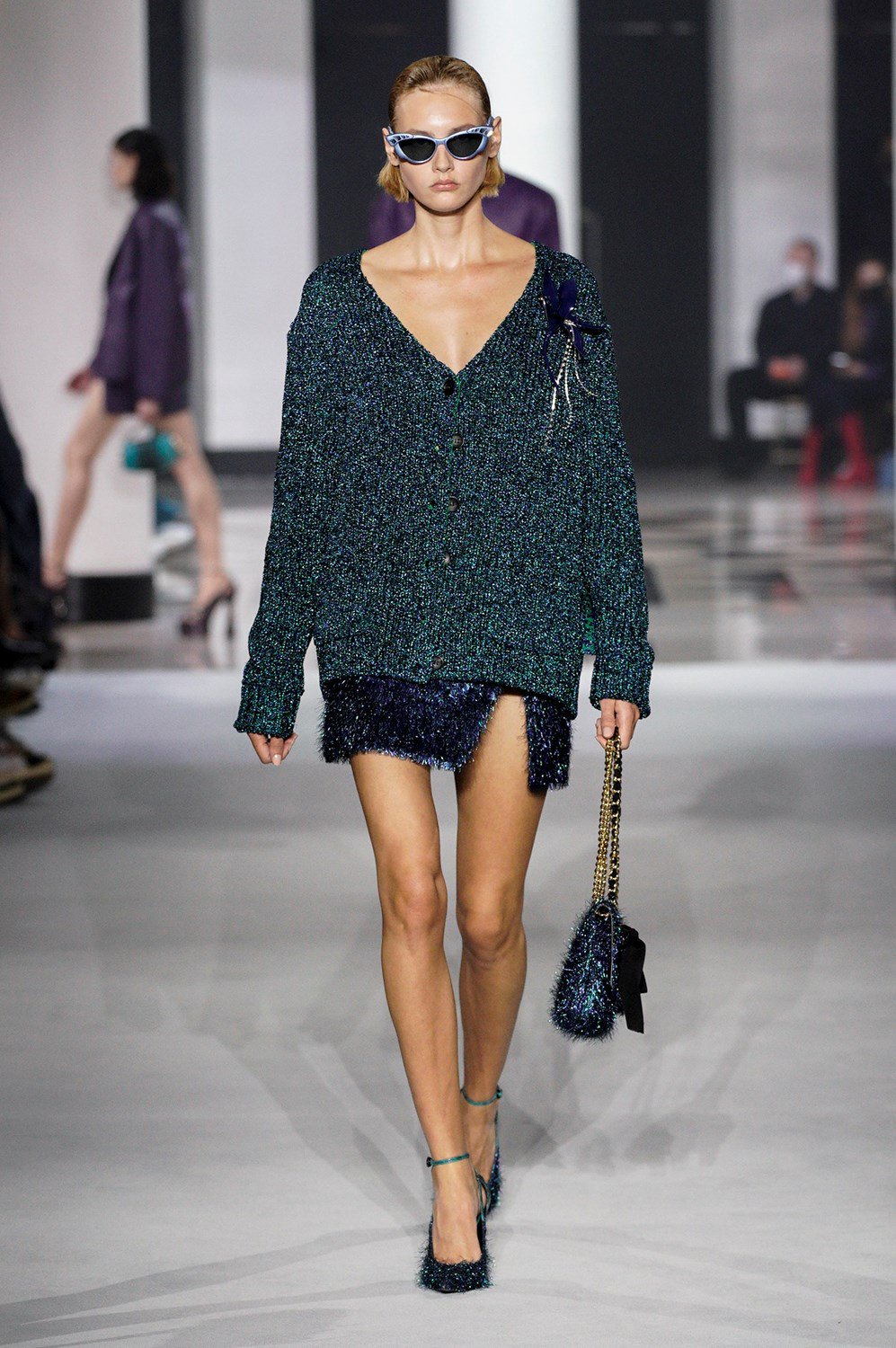 Other youthful looks included a highly wearable, thigh-slit mini paired with a matching oversized sweater, all the colossal tutu pieces, and a trio of barely-there liquidy chainmail that were printed with Gotham/Batman imagery .
As Elbaz famously once said,
"If It's Not Wearable, It's Not Fashion."
Why Batman? Why the Batmobile printed on men's jackets and made into a handbag? Initially it was a head-scratcher – the collection was called "Comic Strip," clearly this was this some kind of Lanvin/Warner Bros. collaboration.
Then we realized – as Naomi closed the show in a black tuxedo with a ruffled train flowing behind it – the superhero is Elbaz… the brand's much-sung superhero?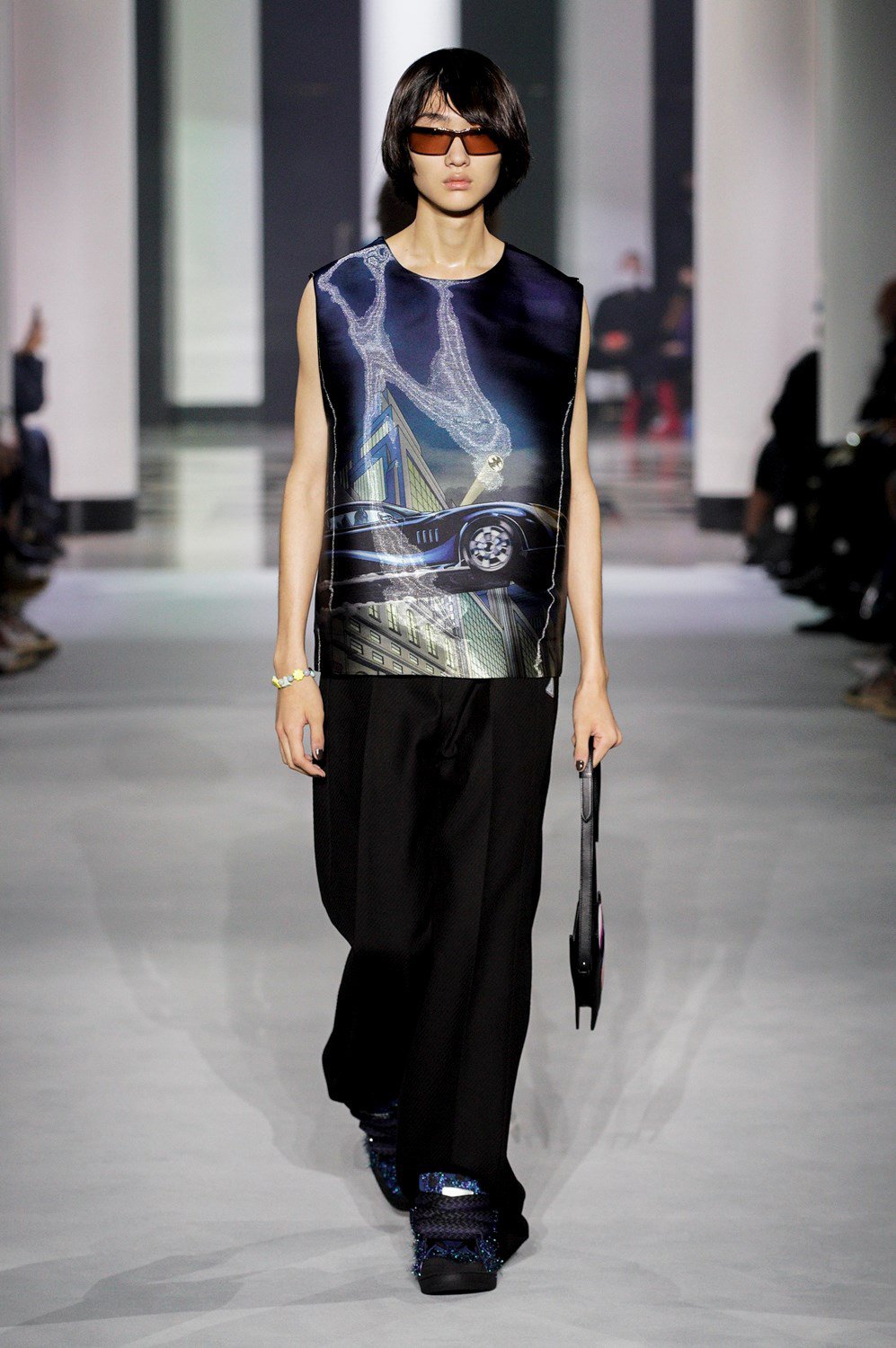 Yes and no. This collection is heavily influenced by the '90s, and the comic-book colors and the big-screen Batman days hark back to that decade, and, Lanvin said in a post-show statement, it wanted to "build" Lanvin heroes, big shoulders and all, because "today, we need [heroes] more than ever."
This notion was nice, and the collection more cohesive than Sialelli's past collections…
however, remembering Elbaz like this made us miss him, his humor and the fun he infused into the brand… and life in general.
---