---
Review of Loewe Spring 2022 Men's Fashion Show
Disco Balls, Dream Sequences and Dancing to Transform Men's Fashion
By Long Nguyen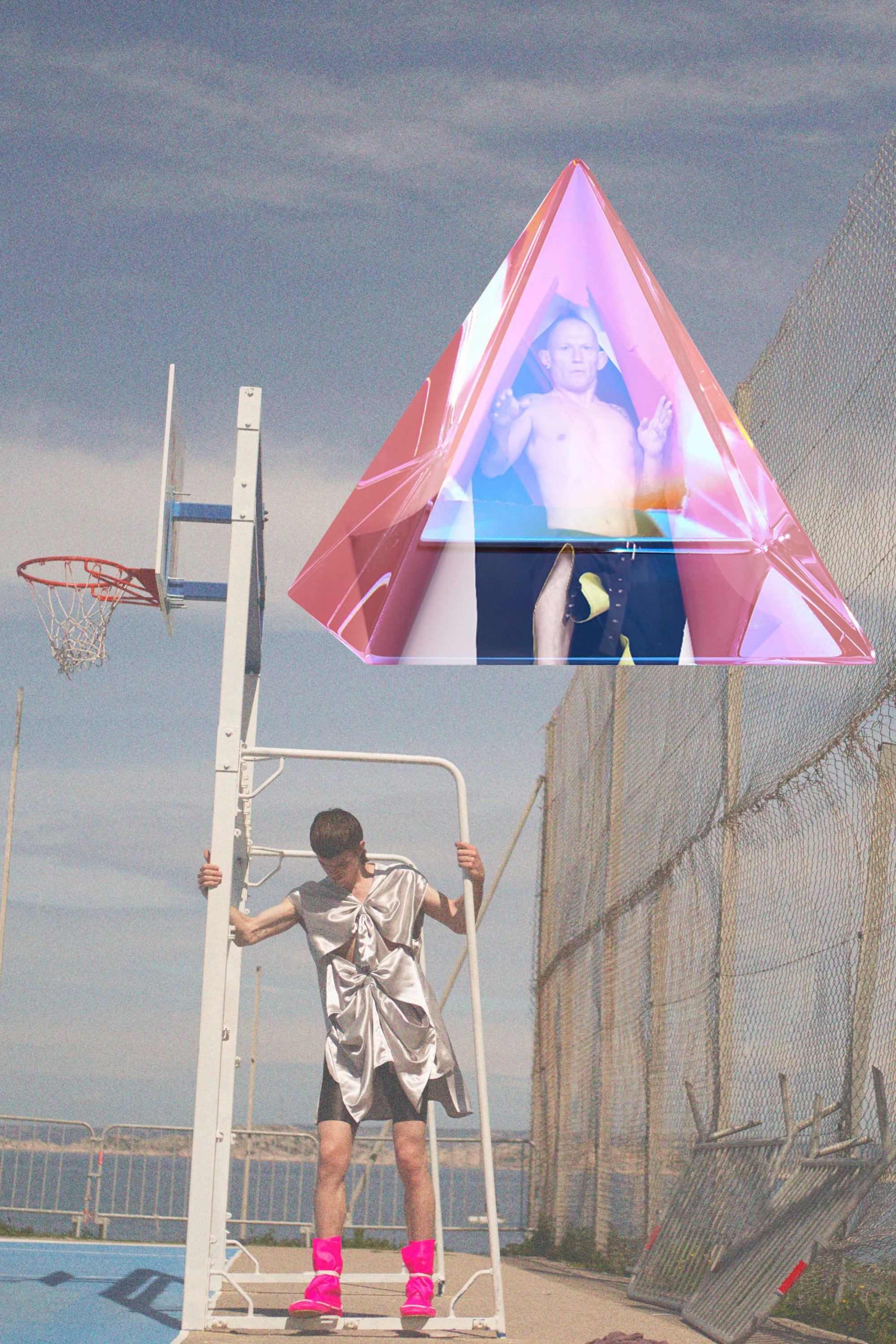 "The mood of the collection for this season is based on this idea of awkward beauty and how we're in the 'optimism stage.' This season is more about the action of going out, the action of having fun. For me, it was like looking at early club culture. And I wanted it to feel that it was fluid and something where we were not getting locked into a universal kind of gender boundary," Jonathan Anderson said in via video. The designer commented on the club culture of his youth, now inspirations for a colorful and more experimental Loewe men's collection. 
As Anderson narrated his ideas on the Loewe men's spring collection, models in small groups of 2 or 3 took to stage in a nightclub setting with loud music and light flashing from above and below the 'dance' floor.
The collection has that raw energy that resulted in more fun and experimental garments that Anderson has always done with Loewe menswear. And this time, it feels a lot more personal and as a sartorial autobiography of his youth spent in the European capital of hedonism and partying – Ibiza, far from his Northern Ireland upbringing.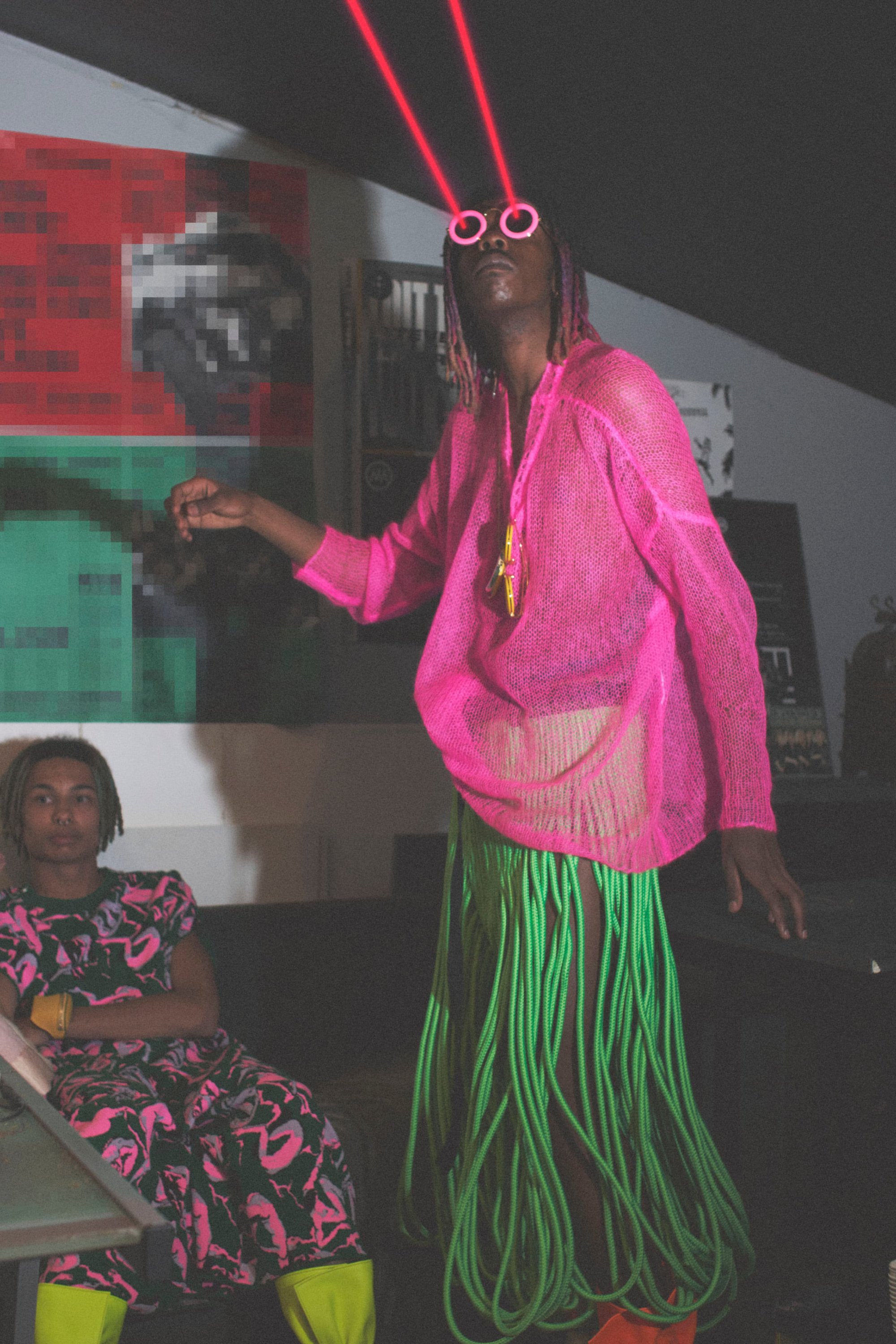 Those summer vacations in Ibiza were probably a nascent moment for the youth Anderson, on the crisp of personal and sexual identity and perhaps a time in the designer's life where clothes and appearances began to take on different meanings and contexts. 
To call these Loewe men's spring 2022 clothes cheerful is perhaps an understatement.
"In some of the outfits, we've gone full disco ball. I wanted something that was incredibly glittery, something that felt like it was a prism," Anderson confessed, showing the multicolor sparkle fringe short sheath dress with a real sense of accomplishment. 
Whatever one is to make of a cut-out silver asymmetrical sheath tunic, a green rope skirt pant, a sheer Fushcia overlay t-shirt, an orange short sparking sheath dress, or even a lime yellow silk cut-and-tie dress is an individual choice for sure. These are the clothes that dare, clothes that tempt, clothes that defy, clothes that taunt, and clothes that celebrate. 
But Anderson's Loewe isn't all about experimentation, even if the clothes' shapes seem a bit unfamiliar.
A grey long sleeve knit tunic dress with an oval hole cut out or, for that matter, a brown sweatshirt transforming into an oversized bubble dress may not be considered casual clothes because their shapes challenge the eyes accustomed to seeing other proportions.
"I kind of felt there was something about this idea of fabric as a base that kind of felt nostalgic, a structured rib vest. I like this idea of solarized imagery of people on the beach," Anderson said about the prevalent knit pieces in the collection.
A boxy cotton coat or a range of t-shirts with a solarized print of beachgoers offer the respite of regular clothes to those Loewe customers not feeling the repercussions of the music. So does the layered tan pullover with multiple circular holes. In addition, commercially, there are plenty of wearable items such as double layers pullovers and shorts to satisfy consumers.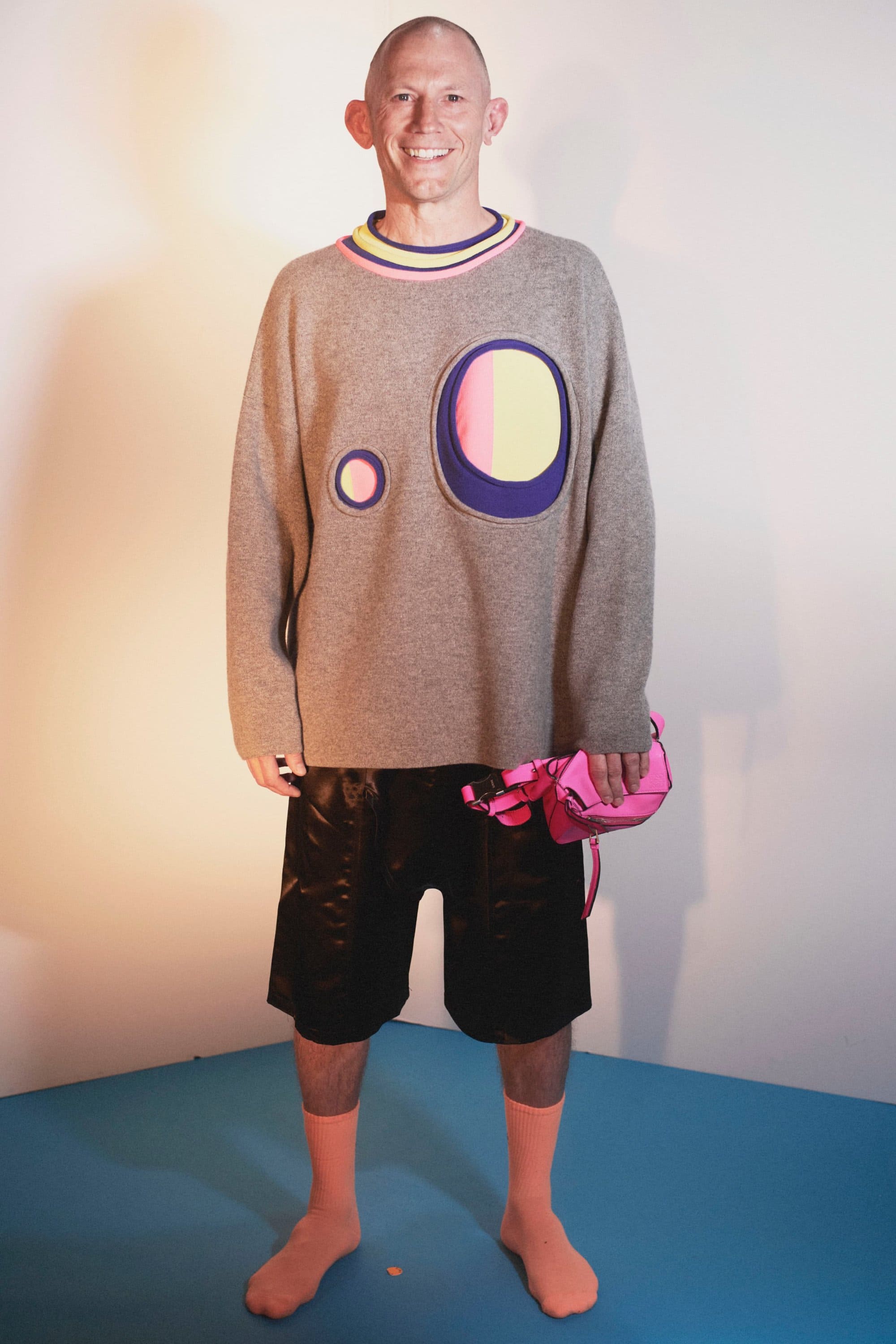 As part of the ongoing 'show in a box,' this time Loewe published two books, one on the artist Florian Krewer, a painter casting a shadow over the definitions of masculinity fraught with conflicts and tensions both cultural and societal. "When I follow him on Instagram, where I follow his work, he shows me a world that is new and progressive," Anderson said of his choice of Krewer.
The second book is with the photographer David Sims. "I've always loved how he capsulated the male form, and how he shows vulnerability and how he uses the art form of photography and progresses it. I thought there is a lot of connections between Florian and David," Anderson said.
Both German-born painter and the British photographer share with Anderson a unique and personal view of the growing up years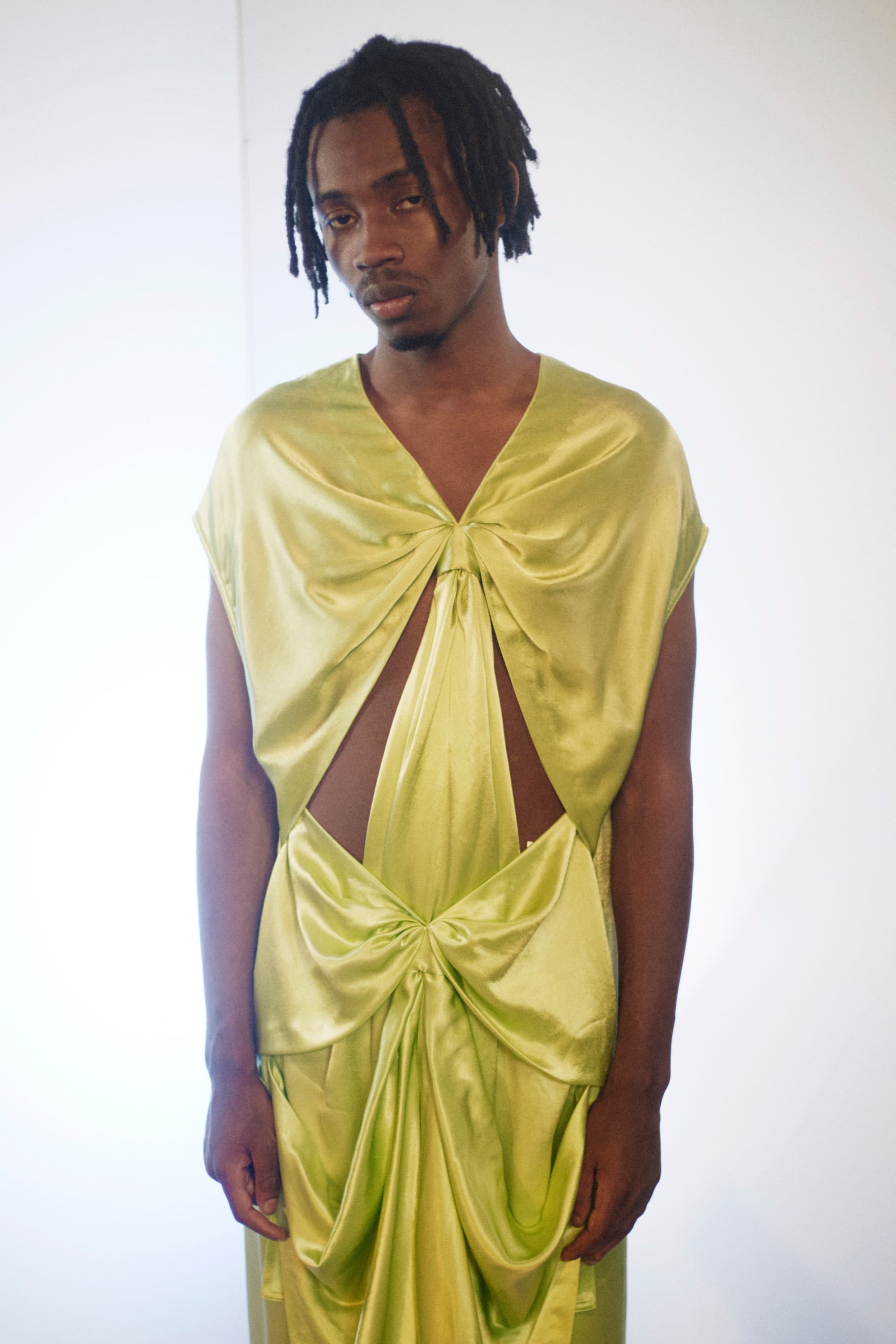 "To be able to do a beaten metal as a structure on clothing is a new step for us," Anderson said, showing off a black vinyl leather jacket with a rigid oval metal inlay in the back, transforming that jacket into an experimental fashion domain.
"There is nothing better than when you see a look that transforms your mind," Anderson said at one point amidst the flashes of lights and the disco music. More than anything, that statement confirms the power of fashion, especially for young people.
---