Review of Loewe Spring 2023 Footwear Ad Campaign with Photographer Tanya and Zhenya Posternak
Loewe explores tension and contrast with a new footwear campaign for Spring 2023, introducing a somewhat darker note into its signature aesthetic of refined surrealism. The campaign was lensed by photographer-sister duo Tanya and Zhenya Posternak.
This season's footwear offerings see creative director Jonathan Anderson continue to push his use of readymade objects and penchant for the surreal, marrying elegant craft with a provocative, almost kinky sense of subversiveness.
The still photographs push this play of contrast and tension, finding a subtly erotic interplay between the shoes, the bodies of their wearers, and the environment they are in. Smooth yet chunky clogs push into a sheet of foam, creating a rich tactility. Bare legs contort into strappy heels. Inky black pumps step into puddles or shadows.
The accompanying short film introduces a darker strain into the campaign's evocative atmosphere, deploying moody music, shadowy lighting, and skittish cinematography to create a disjointed video collage that falls somewhere between a foot fetishist's fantasy and a postmodern propagandist's film art manifesto.
Atmospheric and tantalizing, the campaign uses the basis of Loewe's unique shoe designs to step into a hauntingly cool visual world, marking a distinct new vision of the house's blend of the cerebral and the sensual.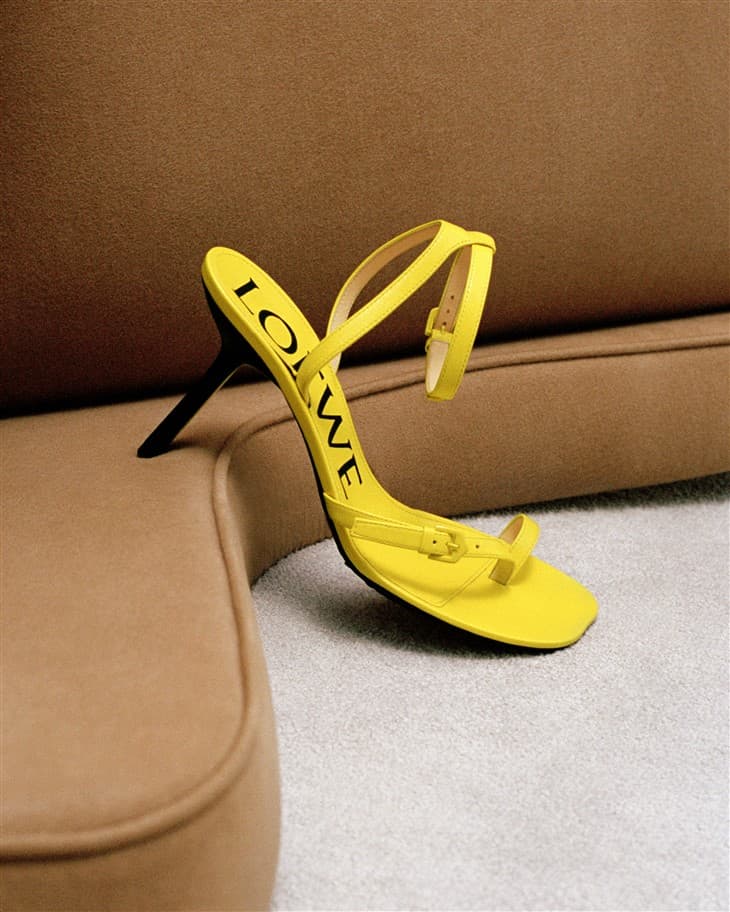 Photographer | Tanya and Zhenya Posternak


---