Review of Marc Jacobs 'Stam Bag' Spring 2023 Ad Campaign with Photographer Harley Weir with Talent Jessica Stam, Paris Hilton, Selma Blair, Ashanti, and Ashlee Simpson
Marc Jacobs continues to mine its iconic archives, with its latest reinvention of an iconic past offering arriving in the form of the Stam Bag. The return of the mid-2000s it bag is celebrated in a campaign that features a cast of era-appropriate icons, and was captured by photographer Harley Weir.
The Marc Jacobs Stam bag, named after Canadian supermodel Jessica Stam (who leads the campaign), was first introduced in 2005 and became one of the brand's most notable silhouettes. The handbag helped shape the Y2K fashion scene with its unique structure, soft quilted leather, and bold hardware that seemingly bridged uptown simplicity with downtown edge. It was retired in 2013, but now the brand has reintroduced the bag for the Spring 2023 season as part of its ongoing M-archives collection.
Starring in the campaign alongside the bag's namesake are none other than Paris Hilton, Ashlee Simpson, Ashanti, and Selma Blair. Weir captures these era-defining stars in simple and bold portraits against a brightly lit studio background, where, along the strain of Y2K, the styling lends a bit of an angular, urban gothic edge.
Probably no one has better capitalized on the ongoing Y2K style revival than Marc Jacobs. He was of course one of the major players in shaping what we think of as this era's defining looks in the first place, so it makes sense that he should have a feel for how to tap into both its discovery by Gen Z and its revisiting by people who lived through it as young adults. With both his Heaven line and his main line, Jacobs has wisely (but with smart visual simplicity) been exploring ways to tap into this movement. With its nostalgia-inducing roster of beloved stars, this campaign is one of the strongest examples yet.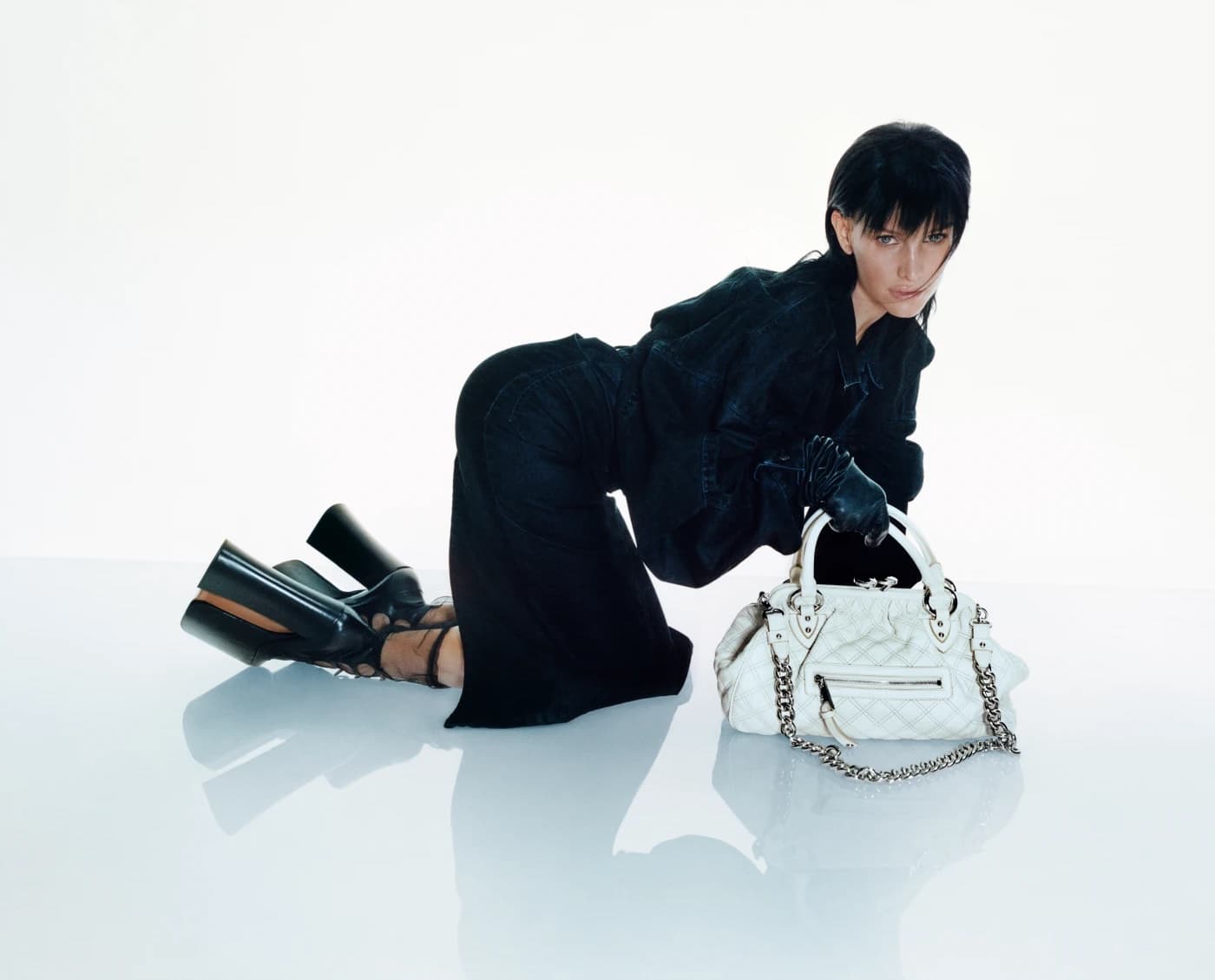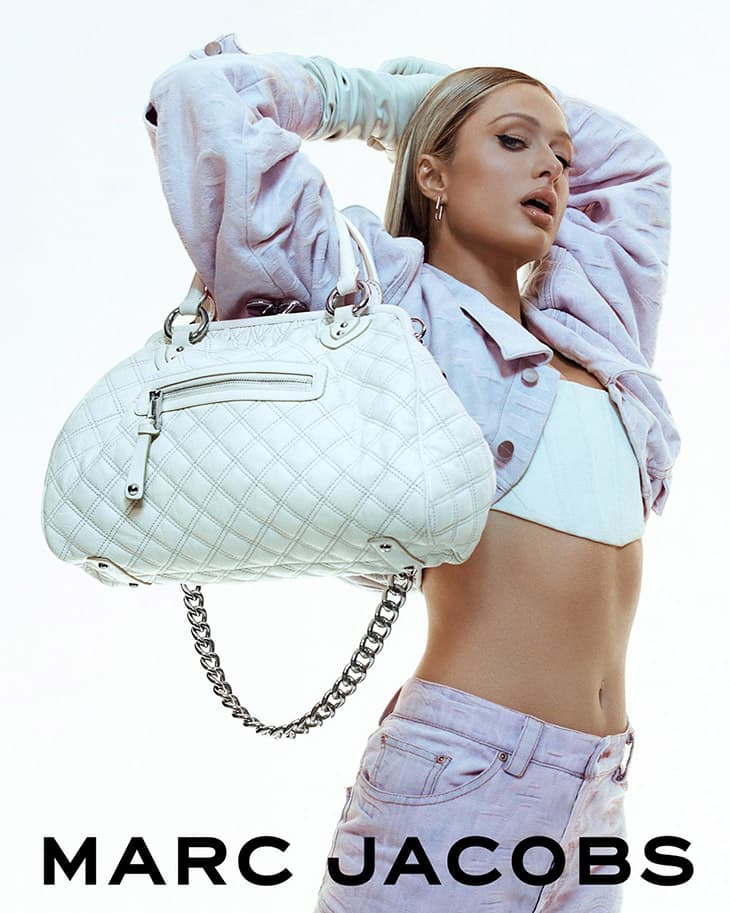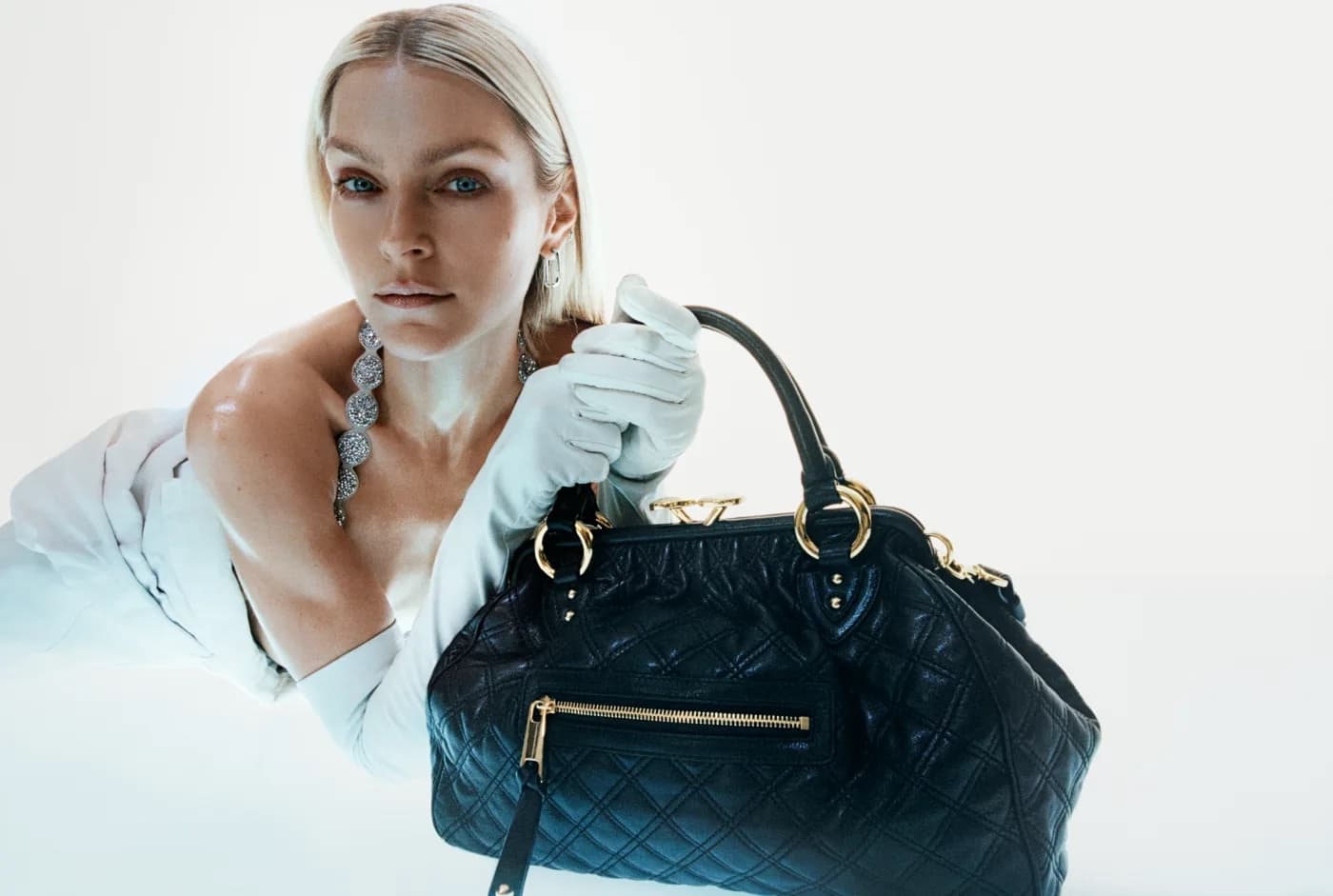 Photographer | Harley Weir
Talent | Jessica Stam, Paris Hilton, Selma Blair, Ashanti, and Ashlee Simpson
Stylist | Alastair McKimm
Hair |  Dylan Chavles
Makeup | Sam Visser
Casting Director | Bert Martirosyan
---