---
Staying ahead of the fast world of retailing requires vision, drive, team building, trust, and a healthy dose of risk. Fortunately for Barneys New York, these are all the marked characteristics deeply embedded in its CEO Mark Lee. We spoke with the inspiring leader, who has a keen sense of brand building and surrounding himself with talent, what it wakes to steer the iconic retailer forward in the age of content while respecting his team, the customer and the past.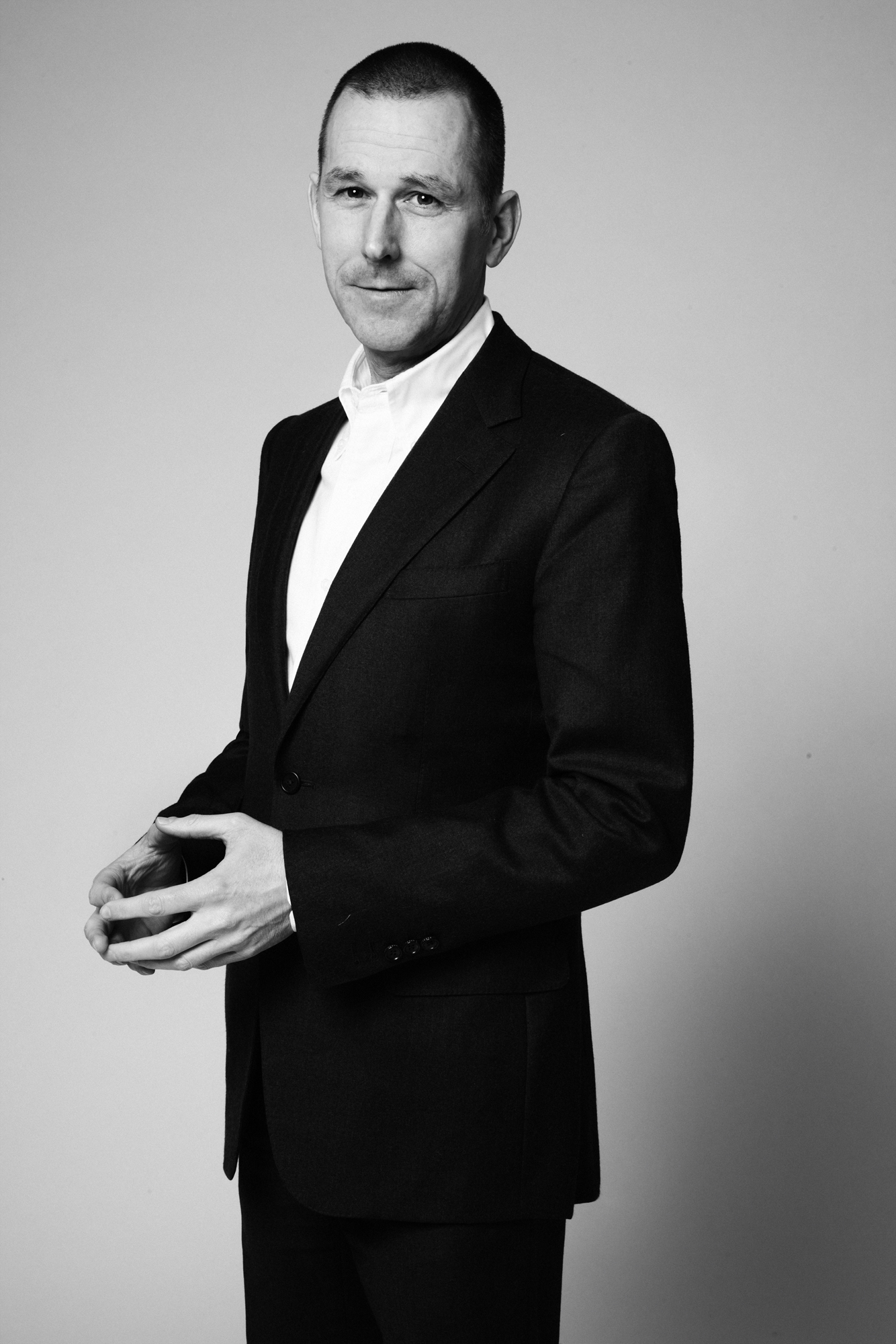 Kenneth Richard: How are you doing?
Very good. Thanks for thinking of Barneys.
Kenneth Richard: How could we not think of you? You do such a great job at branding, it's been a dream to catch up.
Mark Lee : Oh, that's kind of you to say. I read The Impression every day.
Kenneth Richard: I'm grateful! We've been pretty fortunate to attract a very well educated audience. Have a million questions but let's start at the beginning. You're a driver and when you wake up, what's that drive?
Mark Lee : I'm driving, for sure, but in all honesty, it's not just me – it comes from everyone in the company. I would say that there's a hunger in Barneys to differentiate ourselves from competitors and to keep the brand moving forward. I think at this point, after so many decades, it's a key ingredient of our culture. There's a strong awareness and an acknowledgement of everything that's come before, and there is a tremendous amount of passion, drive and effort to keep evolving the brand.
Kenneth Richard: You must hire people that have that passion. But is there a drum that you consistently have to beat to remind people about the direction?
Mark Lee : Yes and no. Of course I'm leading, together with our COO, Daniella Vitale, our Creative Director, Dennis Freedman, our EVP of Marketing and Communications, Charlotte Blechman, and other members of the senior executive team. But again, I think what is so special about Barneys is that everyone has a certain appreciation of aesthetic and a true desire to make sure that we stand apart from everything else that's in the marketplace, whether that be in relation to finding merchandise that is unique, special and appropriate for the Barneys customer, or through our creative campaigns, marketing initiatives and digital efforts.
Kenneth Richard: Which requires a bit of risk taking. What have been some of your favorite risks?
Mark Lee : Barneys is famous for being a launch pad with regards to fashion and merchandising, and that always requires a bit of risk taking. It requires a merchant team of over a hundred people who are pounding the pavement – whether they're in New York, Paris, London, or Milan – they're ringing a lot of doorbells and walking into a lot of showrooms to look at a lot of collections on a constant basis.
Curation has become a buzzword today, but Barneys had been curating decades before it really became a buzzword. And again, I think that that's a word that the teams here take very seriously in terms of vetting whether a collection or designer has a unique point of view. This isn't just fashion or product for us – we're drawn to people, collaborators, designers and collections that have a strong point of differentiation.
What has always interested me about Barneys is that by one definition, we're a multibrand store and now a website, a multichannel retailer. By that definition, Barneys is the sum of what's inside; we're a sort of container. That is one definition, and we take that definition seriously in trying to make this container as beautiful and as unique as possible, filling it with pieces that are beautiful, luxurious and special. But, by another token, I have always believed that Barneys is more than that.
Over the decades, Barneys has done incredible work on advertising, window display, holiday campaigns, storytelling, and projects of social conscience and commitment. I really believe that Barneys has always had strong aspects of behaving as a brand itself, and it's that duality that we work on —striving constantly to move forward and to enrich on both sides.
Kenneth Richard: We've met a number of innovators who have come out of your camp, from Fabien Baron to Doug Lloyd to Glenn O'Brien. Alexander Wang related how he literally showed Julie Gilhart his first collection in his living room. It's not just words, you've walked the walk. And you are walking back downtown soon. Exciting.
Mark Lee : Downtown is a thrilling and major project for us. We're in construction now and aiming to open in early 2016. It's about 58,ooo sq ft, with four levels of retail and a Freds restaurant. It's the block that Barneys was born on in 1923 and it's the block that we lived on as a store, as a brand, for 75 years. It's definitely a full circle moment in terms of returning, and there's a certain amount of nostalgia in the project, but we're building a forward-thinking store. It's going to be completely modern, state of the art, and up-to-date with the Barneys footprint. Ultimately, we didn't choose the space just because it's a nice story, but rather because we really think there's a great business opportunity for us. The downtown market is underserved and, in fact, a very small percentage of our Madison Avenue customers come from zip codes below 34th Street. We feel as though it's going to be a great flagship for us to serve all of the neighborhoods and markets in lower Manhattan.
Store images by | Tom Sibley
Kenneth Richard: How did you end up full circle on the same block?
Mark Lee : We always felt it was a pity that Barneys had been required to close that location 20 years ago, but it was a different time and circumstance, a complicated moment. I've lived downtown in New York for 35 years, and that was really my store; it was where I met Barneys, in 1980 when I first came to New York. So that location was really always in the back of my mind, and I think it was also in Daniella's mind – she's a TriBeCa resident; I'm a West Chelsea resident.
We had a small co-op store on 17th street off Seventh Avenue, and we had a store in SoHo. About four to five years ago, when we started to think about the idea of opening a new flagship, we thought that it would be more powerful for us to consolidate that downtown business into one significant location. We did a full search, we looked in every neighborhood and at all of the usual suspects, but none of them felt right. It didn't feel very Barneys to be in SoHo at this point, not particularly newsworthy to be in the Meatpacking, and West Chelsea was a little too soon without enough foot traffic. We were really just led back to that street and we happened to make a deal for the location.
Kenneth Richard: Congratulations! I'd love to talk about The Window, your online publication, and being a content producer. It's amazing to watch an exemplar of what everybody talks about. They talk about brands becoming communicatory, about brands becoming publishers, brands being more holistic with a 360° relationship, but you've already been there. Can you share your thoughts about The Window and about branding on that level?
Mark Lee : Five years ago we began putting an enormous amount of attention and focus on digital. It was obvious when Daniella and I started that not a lot had been done in terms of developing our web presence. One of our main strategies was to really build a digital universe for Barneys that reflects the longstanding history of the physical stores' footprint. We've made great strides in that regard – within the next couple of months, Barneys.com will represent 20% of our total revenue, and has become one of our most significant pieces of the business.
Early on, as we started to work on Barneys.com, we also saw that most everything inside the store has a story: there's a story behind all of the brands, all of the designers, our collaborations, physical windows, ad campaigns and the interesting people that we work with, whether they're photographers, designers, artisans or influencers. The Window as a digital platform was born out of the consideration of how to communicate and share those stories. Creating content for us is easy, because that's a part of how we work on a daily basis – the stories behind what we buy and why we buy it, or the story behind one of our advertising campaigns – there's a message behind everything that we do. It's been great to see how much it has grown since its inception in 2011. We brought on an editor and full-time writers. It's actually one of my favorite pieces of the business and one of my favorite things that we've done. It's how I start every morning, I read The Window. And I have to say that even I am surprised sometimes, because there's so much going on in a company like Barneys, that things can escape my attention until I read about them in The Window.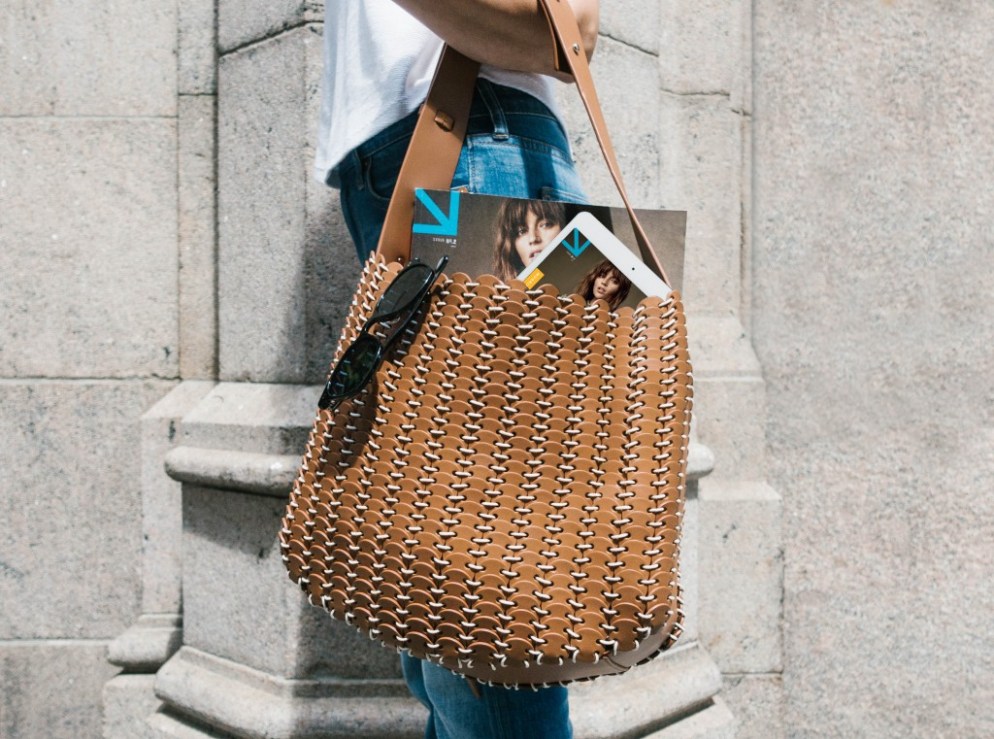 Kenneth Richard: It is a wonderful piece of storytelling. Have to give you props for actualizing it. We don't see too many retailers – or businesses, for that matter – getting involved in telling stories so well. I have to say I'm impressed.
Mark Lee : The success of The Window as a digital platform actually prompted us to extend it into a print version by the same name – so the reverse of what we're seeing in the industry, going from digital to print, which is interesting. For years, we had been producing small segmented mail pieces for our customers that were quite beautiful, but they were separated by category. We decided to take the spirit of what we had been doing on The Window, and combine these smaller mailers in a more editorial fashion, and add in more exclusive content and interesting stories. We launched The Window in print in Spring 2015 with the first issue for women's, and this season we'll have a second issue for women's, and will be introducing a first issue for men's. As a way to elevate the publications even more, we're releasing a standalone iPad App, The Window from Barneys New York, which will house both the men's and women's issues as interactive shoppable publications. Our expansion of The Window on these digital and print platforms has really allows us to tell our story to a wider audience and in a more impactful way. Again, we really consider ourselves storytellers, and that often extends far beyond just fashion. We are lucky in the fact that we work with such a strong group of talented and influential tastemakers in so many different industries- art, music, film, technology, theatre- and we like to tell their stories from our point of view. For instance, we have a great relationship with Jay-Z from working together on our holiday collaboration, and we are highlighting his new music service Tidal on The Window. We are having our designers select some of the new and upcoming artists on Tidal and creating content around that, so we are covering it in a way that appeals to really appeals our customer. We featured Claudia Gould, the Director of the Jewish Museum in our print issue, and decided to tap into her knowledge of the art world for an online feature. In that web interview, she even mentioned the opening of the Broad museum designed by Diller Scofidio, who we happened to also feature in print. So, there's that real and very natural connection between the collaborators and individuals that we are working with. The Window- both print and online- has generated a great response from our customers, and we expect that the addition of the iPad App we will continue to see greater growth there.
Kenneth Richard: Read in an interview that you thought of Barneys as a local store. Thought that was interesting because often when you listen to CEOs of megabrands, they tend to talk in sweeping gestures and don't think on a local level. Can you share a little bit more on local and what that means to you?
Mark Lee : We're a company born and operated in New York, so there's a strong local spirit that informs everything that we do, even though we operate multiple locations and Barneys.com ships to over a hundred countries. Ultimately, we're a product of New York. We just launched a Made in New York collection in partnership with the CFDA and some of our New York based designers – Altuzarra, Narciso Rodriguez, Proenza Schouler, The Row, Thom Browne, R13, and Rag & Bone. It's all exclusive product that was manufactured in New York, with a portion of the sales going to the Fashion Manufacturer Initiative (FMI) for New York. So, New York is always on my mind!
Our flagships welcome customers from all over the world, and we do have a certain percentage of tourists, but we're not a store or a brand that's ever been based on that. Our business doesn't ebb and flow based only on changes in tourism habits. Being on Madison Avenue and not on Fifth Avenue makes a difference. Our focus every day is on our core customer, and our core customer is really a local customer, which grounds us, to some degree. Because in this quest to move the brand forward, curate fresh merchandise, find new points of view and move forward the communication, we're always thinking about our core customer. It's a valuable customer and I would say that for our internal team, there's a philosophy that's centered on moving the brand forward constantly. We don't want to bore ourselves and we don't want to bore our customers.
I think that when you have an enormous brand that has massive volume, the business can oftentimes depend on the sheer quantity of people coming through the door, and that's never been what has driven Barneys. We're proud to be a niche. I think it's good in today's overcrowded market to stand for something and focus on that.
Kenneth Richard: When your window's so broad, is there still an element of discovery and surprise?
Mark Lee : Constantly. That's the gift of Barneys – we come into contact with so many talented people. From a product point of view, to have the exposure to all the designers that we meet, to see the collections and the showrooms, is a constant joy, honestly, because we see the most beautiful, the most unique and the most special things. And then on the communications and marketing aspects, we collaborate with so many people and we've had the privilege to work on so many projects that are so different. Take our holiday campaigns for example – last year working with Baz Luhrmann and Catherine Martin; and years past with Jay Z, Lady Gaga and Disney. And then there are the rest of the things we do throughout the year. In that sense, it's a place where it's impossible to get bored and impossible not to stay inspired.
We also have a strong sense of social commitment in a lot of things that we do. Some of our most exciting projects have also had that aspect, like the campaign we did Spring 2014 with Bruce Weber, "Brothers, Sisters, Sons, Daughters." That was 17 transgender men and women who not only modeled, but had a platform to tell their story, both in the print campaign and in the incredible film that Bruce made. Funds from that effort went to the Lesbian, Gay, Bisexual and Transgender Center (LGBT Center) on 13th Street in New York and the National Center for Transgender Equality (NCTE).
A few years ago when we launched our new shoe floor at Madison Avenue, we partnered with the Human Rights Campaign (HRC) for marriage equality. A focus on philanthropy runs deep within our DNA. We're a store, we're selling things, and of course we're driven by a P&L statement, but if we can do something along the way to bring attention to causes and spotlight social issues, raise money for worthy organizations, we also work hard at doing that.
Kenneth Richard: With regards to marketing, are there favorite components you really enjoy?
Mark Lee : Personally, I think we try not to repeat. There's a kind of mechanism that we really resist and fight against: formula. So when something starts to feel formulaic for us, we all have an internal buzzer that goes off that lets us know we maybe need to move on.
I strongly believe that the spirit of Barneys comes from its history. I recall that Barneys once did a black and white campaign when everybody was doing color, prompting competitors to follow suit. There's always that natural "ping pong," or kind of fashion rhythm and rhythm of change, but I like to think that Barneys has really held on to that element of surprise, and that we've kind of carried that forward in our own way today.
Kenneth Richard: It's impressive to embrace the inherent risk that comes with that. Few people have change as an element of their DNA. What are you looking forward to for the next couple of years?
Mark Lee : Downtown, for sure, will be a major moment for us.
Continuing to push forward on the digital front is also key for us. We've invested an enormous amount, and we have incredibly motivated and dedicated teams; it's becoming a center point for the company. We've achieved a lot but we've barely scratched the surface in terms of bringing the digital world together with the physical world. There continues to be so much opportunity in terms of personalizing the web experience, and we've really been leading in that regard.
A prime example of how we approach web personalization can be illustrated by our men's e-commerce business. Our history is rooted in menswear and we have such a wealth of product, which has allowed us to really capture a dynamic group of male customers. We have a more classic, traditional man who is interested in the finest Italian, European brands – whether that's Kiton, Brioni, Zegna – or the man who is interested in handmade shoes. There's that whole world, where we have the legacy of going back decades. But we're also at the forefront of everything that is new and modern in menswear – so that means Fear of God, Hood by Air, and Off-White – and this whole movement that's happening in those brands and in the sneaker culture. We've considered the duality of those different customers, and our web team has done an incredible job of personalizing the Barneys.com experience so that it appeals to a wide range of clients based on their specific tastes. Essentially, our customers see a website that is most appealing and engaging to them. If you're that classic customer, the website actually appears to you in that manner. If you're a more forward customer, the site may show you an exclusive editorial with the designers of Public School or another like-minded brand, allowing your e-commerce experience to be an entirely unique experience.
Again, we've only just started scratching the surface.
---